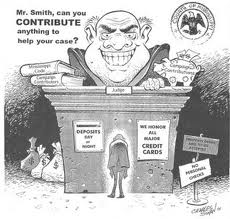 Latest Details on the Prater Grand Jury Investigation
Grand Juries operate in secrecy by their nature, who is a witness, what they tell the Grand Jury, even that they were called as a witness is secret. Their deliberation is completely blacked out by state law as it should be to avoid tainting their work, so it is humorous and revealing to watch the Oklahoman desperately spin recent events related to the Prater Grand Jury.
Back in early January we revealed that we had inside sources telling us that the Prater campaign donations OSBI investigations were complete and that a Grand Jury was being empanelled on January 31rst. A lid slammed shut on our access to information after that so we were confident that the info was solid and in March the Oklahoman published a story confirming the existence of the Grand Jury. They did get quite creative in spinning the story, claiming that the Grand Jury was focusing not on Prater's alleged crimes but instead was focused on those that brought the crimes to the attention of the authorities! Hmmmm…. Was the Oklahoman trying to taint the proceedings by bringing up the very idea that Prater had been exonerated?
Well, the answer to that is found in a
recent article
by the Oklahoman that covered one of the cases that was alleged to be part of the justice for sale program alleged in our newsletters.
Two of the three attorneys that were arrested in the 2007 police bribery case had not been before a judge or jury to defend their actions until April 5th of this year, five years after they were arrested.
All three of the lawyers involved in the bribery scheme were campaign contributors of Oklahoma County D.A. David Prater. It would be laughable to believe that a regular joe or jill that bribed a cop and got caught would be allowed five years reprieve before facing a judge.
Both lawyers plead guilty to the charges under a so called "Alford" plea where they accept the sentence for a crime while maintaining their innocence. Rubbish, their statements and action admit their guilt.
The third defendant, David Ogle, returns in August to stand before the court, most likely having been chosen as the fall guy for the other two attorneys and the two cops charged in the crime. The two cops were given slaps on the wrist sentences.
So the thugs at the courthouse are clearing the path to clear up the details on the justice for sale campaign. Next Prater himself is frantically trying to remediate his campaign donation problems and laying a scenario providing legal cover for himself and the lawyer that was alleged to have "whipped out a credit card" to pay a $12,700.00 victory party bill after having already maxed out his contributions to Prater in the campaign.
The Oklahoman states
in a story
on May 21
st
that Prater is busy sending out checks to attorneys allegedly to return illegal contributions to his campaign. They also claim that Prater filed an amended Ethics Commission report for the 2006 campaign detailing payments allegedly made by attorney's Ron Wallace, Joe Reynolds, Josh Welch, David Ogle, Scott Adams, and Kirk Olson or by their corporations. Reynolds is the attorney that allegedly had the affidavit signed by the restaurant owner and helped bring the charges to the attention of the legislature, the media, and the Sooner Tea Party. Josh Welch is the attorney in the story above that gave up his law license, David Ogle is the attorney that is being set up as the fall guy for the entire episode, and Scott Adams is a vocal defender of Prater in the media and online.
The Oklahoman goes on to state that Prater is returning the funds even though the Grand Jury is no longer focusing on him but is instead focusing on whether critics falsified evidence against Prater. Now how can they state that as the entire proceeding is conducted in secret?
The story alleges that Prater sent the estate of Joe Reynolds a check for $500, nice move sending a dead man money. I wonder why because as the pirates always said, dead men tell no tales.
Next is a check sent to Olson for $2,000 but rather than replying himself, Olson had his attorney John Coyle address the issue.
Third was a $500 check sent to Josh Welch, made out to a corporation that no longer exists according to the story.
So what is the end game going on here? Simple, Prater is likely fabricating and publicizing a scenario where Olson, Welch, Ogle, Reynolds, and Adams paid for the victory party rather than the scenario that the restaurant owner laid out in his affidavit. Of course for this to work the five attorneys are going to have to provide receipts proving that they paid for the Deep Fork Grill invoice that night rather than Lewis B. Moon as the affidavit alleges. I would say that if this were the case most of the parties involved would have given the OSBI that evidence early on in the investigation to clear both themselves and Prater.
One thing is for certain, the investigation that the Sooner Tea Party started in early October of 2011 has been taken seriously by the Attorney General's office, by the OSBI, and by Prater himself if he is busy regurgitating campaign donations. The word at the court house is joking in tone, saying that Prater is basically saying "Oh, Judge, I'll take care of all this for you and send the money back. No harm, no foul, let me take this troubles off your hands."
But we will have to wait for the Grand Jury to finish their investigation and deliberations to know for sure as anyone that has testified is locked to secrecy by state law. The Oklahoman's Nolan Clay can crank the story till it is a blur and the average citizen will still understand what is going on and what might well come.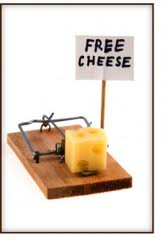 So They Were Really Intending on
Lowering Oklahoma Income Taxes?
House Bill 3061 and House Bill 3038 were the two bills being bandied about the Capitol the RINOs this session in their effort to masquerade as Republicans. Both bills did not gain the support of conservative Republicans or Democrats, proof enough that those in the know understood that neither bill was really cutting taxes for the majority of Oklahomans. Adding to the lack of support was the fact that neither the House nor the Senate really had been given the time to debate and discuss the issue.
The lack of consensus lead to the House and Senate pointing fingers and casting blame but looking at the triggers that would have ushered in the lower income tax rates it is obvious that in order for income taxes to fall, other taxes would have to increase.
Once again Oklahoma was treated to a grand kabuki theater presentation; lots of posturing and pontificating, gaining valuable political bubble wrap to swath themselves before the primary elections.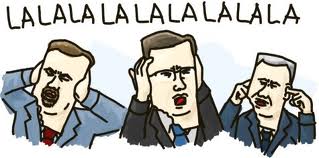 Senator Newberry Refuses to Answer Polling Questions
By R.H.
Senator Newberry refused to answer a series of ten questions that would have laid out his political mind set despite several submissions and guarantees by his assistant that the issues would be addressed within a week if sent in via email. These weren't complex questions, here is an example:
"As an elected official is your loyalty to the party or the constituents?"
Finding Senate information is more difficult than finding House information but once the Senate bills cross over into the House things become more transparent. One such bill is HB 2204, which modified the unemployment act of 1980. We were able to find public statements by Senator Newberry where he made the claim:
"Unemployment benefits are intended to provide assistance to those who lose a job as they transition to new opportunities, but we must be careful that these benefits do not provide a disincentive to work. This measure helps us strike a better balance between these two concerns."
But HB 2204 actually stiffens penalties for fraud, removes the right of an employer to a hearing for disputed amounts owed to the employment commission and allows the employment commission to act judge and jury on disputed amounts owed by employers. In short, this bill simply allows the employment commission to tighten the screws on employees and employers under the guise of protecting workers.
SB 1264 authored by Senator Newberry states that once the states obligated pension funds were funded at eighty percent, then the funds shall be obligated to reduce the bonded indebtedness of the State of Oklahoma. It falls short in the fact that it leaves the pension funds funded at only eighty percent instead of requiring full funding for the promised benefits. Though well intentioned, and making progress on the pension fund and state bonded debt, it falls short of the mark needed to fully balance the books.
So where does he stand on other matters important to Oklahomans. How did he vote on things? Well he can't hide from his voting record.
HB 2171 Highway Bond Bill, voted Yea 3 times-Liberal
HB 1953 Governors Quick Action Fund, Slush Fund, voted Yea 2 times-Liberal
HB 2131 Soft on Crime, voted Yea 1 time-Liberal
HB 2169 Obama Care Funding, voted Yea 1 time-Liberal
SB 154 21st Century Quality Jobs Act, voted Yea 2 times-Liberal
There you have it. He never met a liberal bill he didn't like.
I looked at
www.followthemoney.org
to see what they had on his campaign finances. What was most interesting here was that during his initial campaign for office he accepted a campaign contribution from a "Liberal Policy Organization" in the amount of $5,000.00. How can a Conservative politician accept money from a liberal policy organization?
I also went to the Oklahoma ethics commission web site to look at his expense reports for calendar year 2008. I chose 2008 as that was the last year Senator Newberry was elected. The first thing I found was four different "charitable contributions" to four different School Educational Foundations to benefit education in their respective school districts. Each was in the amount of $500.00. Really Senator, don't you think these donations would have meant a lot more to the foundations, the schools and the students if the funds would have come out of your own pocket instead of your campaign funds. It doesn't stop there.
Throughout the campaign I found where he paid for a babysitter for his children with campaign money.
The records speak for themselves. Senator Newberry is much more than a RINO Republican. He is in fact a very Liberal politician that does not deserve the vote of a Republican in the state of Oklahoma. His voting record supports the cause of the Oklahoma State Chamber of Commerce. He fails to represent the values of Oklahoma and of conservatives in the State of Oklahoma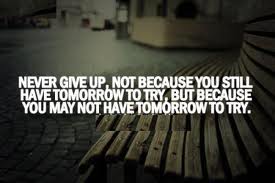 Rep. Mike Reynolds and other fiscal conservatives worked hard this session to insert language into the budget bills to strip millions from the bloated higher education EDGE fund to protect core services to veterans, prison systems, and to repair the Capitol.
Rep. John Bennett sent out a press release where he praised the effort to "pay as we go" and avoid using high interest/high fee bond sales:
"We asked that certain budget bills be rejected and returned to the Joint Committee on Appropriations and Budget with the following instructions: remove $165 million from the EDGE fund and add it to $30 million left on the table to fund $40 million to the Department of Veterans Affairs for the purpose of constructing a new building, $20 million to the Department of Corrections, $50 million to the common education funding formula, $10 million to retire the bonds with the highest interest rate, and $75 million to repair the Oklahoma State Capitol."
Nonessential spending continued to be protected this session as liberal/progressive Republican leadership fought to maintain the gravy trains that benefit higher education. Of the thirteen companies that received millions of dollars from the EDGE fund, only thirteen jobs have been created.
During the battle to strip the EDGE funding Rep. Doug Cox switched his vote after claiming he had made a mistake and the bill was brought back up for a vote at 4:30 with no debate or discussions allowed. The bill was rammed through abolishing the EDGE funding but all it really did was transfer the money to other entities including the Fallin Quick Closing Action Fund, the slush fund used to bribe companies that are already relocating to Oklahoma and to the Oklahoma State Regents Endowment Trust Fund. They merely sped up the movement of the funds and didn't cut anything.
Here are the votes:
JCR SB1969 Public finance; Economic Development Generating
Sears Excellence Fund; abolishing board and
THIRD READING PASSED
YEAS: 63 RCS# 2068
NAYS: 26 5/25/2012
EXC : 9 4:32 PM
C/P : 0
VAC : 3
YEAS: 63
Armes Glenn McDaniel, C. Scott
Banz Grau McDaniel, J. Sears
Billy Hamilton McDaniel, R. Shannon
Brown Hardin McNiel Sherrer
Cannaday Hickman Morgan Shoemake
Casey Hilliard Murphey Terrill
Condit Hoskin Nollan Thomsen
Coody Inman Peters Trebilcock
Cooksey Jackson Pittman Vaughan
Cox Jordan Proctor Virgin
Dank Joyner Pruett Walker
Denney Kouplen Quinn Watson
DeWitt Liebmann Richardson Williams
Dorman Lockhart Roberts, D. Wright
Enns Martin, Sc. Rousselot Mr.Speaker
Fourkiller Martin, St. Russ
NAYS: 26
Bennett Kern Newell Roberts, S.
Brumbaugh Key Ortega Sanders
Derby Kirby Osborn Schwartz
Faught McCullough Ownbey Shelton
Hall Morrissette Peterson Wesselhoft
Holland Mulready Reynolds
Johnson Nelson Ritze
EXCUSED: 9
Blackwell McPeak Roan
Christian Moore Shumate
Cockroft Renegar Stiles
CONSTITUTIONAL PRIVILEGE: 0
The video for the last day of the legislative session is either missing or not loaded yet, a common practice on controversial votes likes this. One thing that we do know is that around 168 million was stripped from general public schools and given to higher education. Guess who spends the most on lobbyists?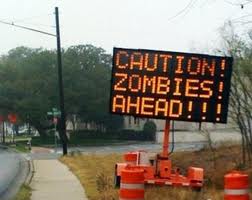 a little late for Easter isn't it?
Senator Newberry and Jolley Play CYA
Like always these things are carefully choreographed by House leadership so we can
watch the scene being set
by Rep. Hickman when he asked for rejection of SB671 on 5/16/2012
The first indication that something was up was Senator Jolley and Rep. Grau allowing their names to be taken off this bill after both had made promises to Edmond business interests to push for the creation of The Board of Forensic Medical Examinations at the University of Central Oklahoma.
This bill had been laying dead to the world for four days short of one year, 361 days to be exact, until Rep. Hickman stood up and called for the rejection of the CCR, Conference Committee Report, on SB 671. Previously the bill had been stopped after Representatives Ritz and Cox argued that the bill hadn't addressed changes that the Medical Examiner's office was discussing with them. As both Ritz and Cox are medical doctors that would have been an important point.
Rep. Cox argued
that previously no political appointees were on the board and now one third were political appointees. He went on to make the point that the M.E. office was a medical practice even though all the patients are dead, but now there was only on physician vote on the board.
So it was a bad bill intended to reward some business and higher education interests in Edmond by moving a new state building to the campus. Thank goodness Rep. Hickman decided to pull the plug on this stinker of a bill, right?
Uh, no. By now you should realize that these rascals don't do anything that doesn't reward their cronies. Hickman was rejecting the CCR so that a new CCR could be introduced. Remember that bills can wind their way through both houses for months on end, be subjected to serious debate and votes upon votes, then a Conference Committee can pretty much make the bill what it wishes. The House has procedural rules saying that the bill must be germane to the title number that it was filed under but the Senate doesn't. So the authors are stripped and new authors are inserted and the bill is turned into an anti Sharia law bill, the same issue that we started pounding Jolley, Sykes, Newberry, and Mazzei on back in April after they killed the ALAC bill. The American Law for American Court bill was killed in the Senate Rules Committee after Sykes first dragged his feet in putting it on the agenda then refused to line up support for it,
Newberry voted against it, and Mazzei fails to show up to vote at all.
Now we opened negotiations with Mazzei's people shortly after one of them emailed us complaining about our attacking Mazzei on the issue so had they really wanted to make amends and do the right thing they could have easily reworked the bill in April or early May instead of waiting hours before the session ending. And who were on the Senate committee that pulled this little trick? Newberry, Jolley, Sykes, Johnson, Ballenger, and Bass. No doubt they were told to get this done and get the Sooner Tea Party off the Senate's collective….Kris Steele.
The House committee chair Fred Jordan realizes a hot potato has been dropped in his lap and gets it through the committee Thursday afternoon with a 6 to nothing vote. Fred Jordan, Lewis Moore, Colby Schwartz, Steve Martin, Dustin Roberts, and Paul Wesselhoft all vote in favor of advancing the bill to the House floor. With twenty six and one half hours to go in the session there is ample time for a five minute introduction and vote on an issue that already passed with bi partisan support in April but it was up to Floor leader Dale Dewitt, House author Jeff Hickman, and Speaker Steele responsible seeing that it was put on the agenda.
Of course it wasn't put on the agenda. This was another bait and switch tactic by both House and Senate leadership, laying claim to voting for an issue while making certain that it never came close to passing.
Let's look at what they did discuss on the last day that we have access to the video, May 24th.
SB 1533, removing a fee to boxing promoters that are telecasting an event in the state
· CCR HB 2676 reconsideration
· Recognition of the pages at the Capitol
· Haggled over returning only $50,000,000 to oil and gas companies in tax credits and putting the extra $50,000,000 into classrooms for teacher salaries.
· Argued over minor details of the budget like line iteming text books.
So a bad medical examiner's office bill was gutted and killed so that Jolley, Newberry, and Sykes can cover their… Kris Steele? Uh, no. The word is that the so called "master lease" bill for the University of Central Oklahoma Medical Examiner's office has been rat holed in one of the appropriations bills that were passed. They aren't going to disappoint their campaign contributors by actually killing a bad bill. Somebody find that M.E. funding in the appropriations bill and I'll buy you dinner. Two dinners if you are a nice looking woman…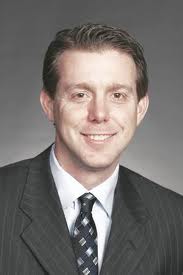 Missing In Action Mazzei
By R. H.
On paper Senator Mazzei is the consummate conservative, but that only tells half of the story. Using his own statements, he defended a tax cut deal reached between the Speaker, the President Pro Tem, and Governor Fallin in which he expressed disappointment in the refusal of the House to vote on the deal. A deal that gave a tax cut to the upper tax brackets first, and little to nothing to everyone else. The House balked on the measure when it was revealed by the Tax Commission that it would be too costly to the state. As the Chairman of the Senate Finance Committee, did he consider this? I think not.
He further followed the lead of the Mayor of Broken Arrow in opposing to the Casino being built there. I would agree that if the Creek Nation opposes it and that if the required federal approval hasn't been granted that it should not be built, but if those restrictions were lifted, the Creek Nation would have every right to build the casino on their property. This is clearly a case where he followed the polls in what was being said in the area and in the liberal press. Rarely if ever was the opposing view heard.
Here is how he voted on subjects that mattered to his fellow Oklahomans.
HB 2171 Highway Bond Bill, voted Yea 3 times-Liberal
HB 1953 Governors Quick Action Fund, Slush Fund, voted Yea 2 times-Liberal
HB 2131 Soft on Crime, voted Yea 1 time-Liberal
HB 2169 Obama Care Funding, voted excused- counts against him when he ducks a vote
SB 154 21st Century Quality Jobs Act, voted Yea 2 times-Liberal
As you can see, a majority of the time he takes a liberal stance on issues. This is particularly glaring when it comes to the safety of the public and the passage of the Soft on Crime legislation.
I also went to
www.followthemoney.org
to look at his campaign finances. He's got quit a list of campaign donors. One of which happens to be a major contributor and campaign bundler of President Obama. That would be George Kaiser. You remember him. The man who will get his investment from Solyndra back before us taxpayers will. What kind of conservative politician takes money from a liberal businessman? I know. A RINO.
I also went to the Oklahoma Ethics Commission web site and looked at his campaign expenditures. Here is some of what I found.
Jul. 08, 2008 Reimbursement Mike Mazzei Flowers for Starr Cassady $45.66
Jul. 22, 2011 Sponsorship Bixby Chamber Chamber Of Commerce $2,250.00
Dec.20, 2011 Ranchers Club Atherton Hotel Hold Senate Caucus $729.39
Dec.26, 2011 Atherton Hotel American Express Hold Senate Caucus $78.93
Do we really believe that the Senate held two caucuses in six days in December? Come on now. Why is your campaign paying for this? Why is your campaign buying flowers for a person? Is this really a good use of donor's money? I guess in the eyes of a liberal it is.
These facts can lead to only one conclusion. Senator Mazzei is a RINO Republican who only starts to vote in a Conservative manor when it nears election time and only then when he has competition. The Senators' policies are bad for Tulsa, bad for the Republican Party and bad for Oklahoma. It is time for Senator Mazzei to be replaced.
And the Government is preparing to keep us in our place
By Ms PM
Once upon a time in the not so distant past, there was shall we say, a peaceful easy feeling. As the song goes it's hard to be let down when you're already standing on the ground, but reading through the articles this story is about, it makes me want to find a cave in hope of shielding my family from a crazy world. There really is nowhere to go when things around the country seem this surreal, I often wonder if I will just wake up and find I've returned from the land of Oz. I miss Auntie M.
This journey takes me to Chicago. Mayor Rahm Emanuel has acquired bids for "police horse riot gear and training aids." The reason...for the May 19th through 21st NATO and G8 summits at McCormick Place. This mounted unit has 30 horses, 30 officers and an annual budget price tag of nearly $2.7 million.
An anonymous officer referring to protesters said, "They're gonna try us. We're gonna have at least one bad day. And from that day on, the city will determine how they're gonna handle it because nobody knows how bad it's gonna get." The $193,461 emergency contract to purchase shields, goods and services marks the first use of the power granted to Emanuel...without City Council approval or competitive bidding, providing the items cannot be purchased under a contract in existence. http://www.suntimes.com/news/cityhall/10766037-418/chicago-police-horses-will-also-get-riot-gear-for-natog8-summits.html
According to
this article
, , sound cannons will be used to deter or drive away targets rather than kill them. The sound cannons are a lot more humane than fire hoses. Police spokeswoman Melissa Stratton stated that "this is simply a risk management tool, as the public will receive clear information regarding public safety messages and any orders provided by police." The cannons produce a sound as loud as 150 decibels up to 1,600 feet away. According to the U.S. National Institute on Deafness, sustained noise louder than 85 decibels can cause permanent hearing damage.
Groups protesting will have a plethora of agendas from environmentalists to Occupy Wall Streeters. On the other side Emanuel will include new surveillance cameras and permission to deputize out of state police. Included in his package is a mandatory $1 million dollar insurance policy along with the difficult to acquire, permits.
police will begin the shut down starting the evening of May 18th, 2012. Cars will be prohibited along with bikes and pedestrians for miles of highways and roads. There will be eight-foot tall, anti scale security fencing. F-16 warplanes made a pre-summit defense exercise while helicopters hovered. One commentator suggests that Chicagoans are experiencing the "New Military Urbanism in Nato-Occupied Chicago." A citizen reportedly told NBC Chicago that it all "made her feel like she was on lockdown."
Well folks...What do you think about all of this? How much more freedom are you going to allow this government to take from you, disguised as keeping you safe? If you don't make the decision and take action and participate, the reality of it all will smack you on your head...and, it will be too late. It is a sad day in America when it's citizens are called "targets". Is that what we are now? Is it really more humane to blast out your eardrums rather than soak you with a fire hose?? Is this the new America...on the path of not being the "land of the free" or "home of the brave?"
The Occupy Movement according to some news, has been hijacked by anarchists, their goal being to cause mayhem. This movement is backed by George Sorros and the Tides Foundation. If you don't know who George or the Tides Foundation is please educate yourself. The bottom line, good American citizens will be subjected to government intrusion; they will be labeled as troublemakers, which will fit their justification of control to suppress your rights. Free speech is becoming a thing of the past regardless if a group decides to peacefully assemble.
The summit has come and gone. The tactics our government uses are still here and they are very real. The strange part is we are paying to be treated like this. Wake Up...become a patriot!

By R. H.
With the end of the legislative session, the campaign season will swing into high gear. With that we are going to look at some of the races in the state, and fill you in on some of the competition.
The incumbent of Senate District 37 is Senator Newberry. There is a companion article on him in this newsletter. His challenger is fellow Republican Mark Croucher. Mr. Croucher is the President of the WHY Insurance Agency in Jenks, Oklahoma. This is an Independent Agency.
Mr. Croucher is no stranger to politics. He made an unsuccessful bid for Insurance Commissioner in 2010. His platform then was to protect Oklahomans from Obama Care and its far reaching affects.
I had the privilege of interviewing Mr. Croucher for this article. I went to the Oklahoma State Ethics Commission web site and looked at his expenditure reports for both his 2010 calendar year when he ran for Insurance Commissioner and his 2012 calendar year reports for his Senatorial campaign. There were no undue charges to the campaign. No babysitting fees or other such nonsense in his reports. All his funds were honestly spent towards legitimate campaign expenses.
I then went to his web site to see where he stood on issues. You can find it at
www.markcroucher.com
. He's a strong supporter of the second amendment and a small government advocate. Both of these are conservative values. He also feels that the government is too involved in our schools and favors the voucher system.
Here are some questions that we submitted to Mr. Croucher, the same questions that his opponent, Senator Newberry, refused to answer:
Q. If the majority of your constituents want you to vote one way on a bill and it is unconstitutional, what would you do?
A. I would vote for the rule of law. I could not vote for an unconstitutional law and would explain to my constituents why I voted that way.
Q. Would you vote for a bill from someone else in order for them to help you pass your bill knowing that it would be a bad vote?
A. No. Selling votes like this is the reason the state is in such a mess now.
Q. You are paid a per diem and part of your travel along that same route would be for your personal visit somewhere, how would you handle that.
A. I would travel to the place of my personal visit at my expense. I would then start my official travel from there. All paper work would reflect that.
Q. If your vote, either for or against a bill was controversial and you were sure to get flack over it, would you just not vote?
A. I would vote anyway. Too many bad pieces of legislation become law because legislators don't vote their conscience.
Q. Would you put a bill together knowing it will not pass just to say to constituents, "well I tried?"
A. No. This is deceitful. This does nothing to advance the solution to the problems that face the state.
Q. Do you think it's okay to get mandatory pay raises, health insurance and a retirement package all paid for by taxpayers?
A. I'm unaware of all the benefits. I do know about the pay. As far as health insurance goes, I don't think that's necessary. I already have health insurance here. Why would I need more from the state?
Q. What are your thoughts on the NDAA?
A. I've just recently received a copy of it and am still reviewing it. I don't like what I've seen so far.
Q. Do you believe that every bill should be heard in committee?
A. Yes, but the problem is so many bills are submitted every year.
R. True but most are just a simple changing of a word in a law just so a Representative or Senator can have their name on a bill to brag to their constituents about.
A. True. If we could cut some of that down we could make it more manageable.
Q. As an elected official is your loyalty to the President pro-tem, the Party, the State Chamber of Commerce or the people you represent?
A. Without doubt the people I represent. They are the people that sent me here. They are the ones that I should represent.
The primary is coming up shortly. Whoever wins the primary wins the district as there is no Democratic challenger.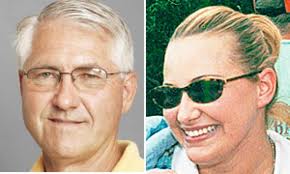 A few days before the session ended I sent the House and Senate an email reminding them that the millions of dollars in bond issues being proposed by Gov. Fallin would be used in the 2012 RINO Index. Here is the email that was sent:
Senators,
Be aware that every single one of these bond issues that Gov. Fallin and the State Chamber of Commerce are pushing will be on the 2012 RINO Index. The RINO Index will be published a few days after the session ends and both it and the 2011 RINO Index will be a prominent part to our newsletters and our newspapers that will be hitting some of your districts starting June 1st in batches of 20,000 voters at a time.
A lone reply was received, from Senator Harry Coates:
"Al, hope you put me at the top of the list!
Harry Coates
Sent via BlackBerry"
Everyone remembers back in 2010 when the Oklahoman delayed the Harry Coates story about the married lobbyist that he had knocked up until after the general election in November. The Oklahoman admitted that they had the info back in the summer. Coates had impregnated the woman lobbyist during an affair during the session that included bills that benefited the woman's clients. The woman and her husband filed for divorce after the story surfaced, with no word on the child that was fathered by Coates.
Now this is a mixed deal for Coates. He survived a challenge for his seat thanks to the delayed story, and muyo macho as the Mexicans would say, the old goat came out looking like a stud for bedding a young un according to some although some would say that bedding a sasquatch doesn't count. But this is germane for one simple point, what in the heck is Harry Coates thinking that he wants to prod a hornet's nest like this? He reminds me of the guy that went to confession one day and told the Catholic priest that he had slept with numerous women that week out of wedlock. The Catholic priest tells the man to contribute $500 in the poor box, say 500 Hail Mary verses, and sin no more. The guy tells the priest that won't do that because he isn't Catholic, leading the priest to ask him why he came in to confess? The guy said, "Oh, I'm just telling everyone!"
So yes, it is quite obvious that old Harry is just begging for some attention from the Sooner Tea Party. His swagger is winding down I guess and willing sasquatches are getting harder and harder to find after the last one got busted humping an old goat, so time to crank up the publicity mill.
Do we need to create a new website? Maybe
HornyCoates.com
? Make up a few thousand of our little 18" x 3" signs and go visit his district? Or do we accept the fact that the old goat is term limited and just doesn't have anything to lose? Or is Harry doing the old "jump on the grenade" trick for his buddies, trying to soak up some resources and political pain that would otherwise hit another politician? Nah, that would take some sense of honor and a set of higher goals than getting laid.
But, we try to please and Harry did say to put him at the top of the list, so
here you go
Harry. Just for you.