See Below for Members Exclusive Savings!                                           May 2019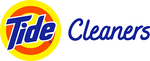 Member-Only Monthly Newsletter
Glendale * Peoria * Gilbert * Chandler * Tempe * Cave Creek
Queen Creek * Phoenix * Scottsdale * Ahwatukee
Tide® Cleaners Celebrates!
Tide® Cleaners knows how to party, and so do our customers! It was awesome to see so many of you as we celebrated all 21 DELIA's Cleaners locations officially becoming Tide® Cleaners and "Clean For A Cause." Live radio remotes and balloons created a festive atmosphere as the community pitched in to help raise $7,702 - 20% of the sales for the day - for Dress For Success Phoenix. The D'Elia family and Thomas Flaherty, president and CEO, Agile Pursuits Franchising, Inc. of Procter & Gamble, made it official with a ribbon-cutting ceremony. During the celebration, 10 lucky guests received free dry cleaning for a year.
You're Part Of Our Inner Circle
 

Being a Tide® Cleaners customer has its perks, including becoming an Inner Circle Rewards (ICR) member. More than a club, with ICR you are always the first to know about our special promotions and news. Additional special perks include our Tide® Cleaners Express Drop Bag, 24/7 drop-off, hassle-free billing, our exclusive newsletter and a free "birthday suit" cleaning.

 
Stress-free Convenience - 24/7
Relax - there's no rush!

With Tide® Cleaners 24/7 drop-off you never have to stress about getting here before we close. We take convenience up a notch and put you in complete control of your schedule. So, sleep a little later, avoid the crowds, enjoy your lunch hour and never worry about another "Sorry, we're closed!" sign again.

 

 
Just Married? We'll Keep The Memories Fresh
 

Most likely, you will never own anything more beautiful or symbolic than your wedding gown. Whether you choose elegant, modern or avant-garde you'll want your gown to last forever!

We want to help. This May, all Tide® Cleaners Inner Circle Rewards members will receive a 25% discount on all bridal cleaning.

 
Members Exclusive Savings!!!
Watch for next month's Fresh Press for member savings on Bedding
.
Arizona's Largest Dry Cleaner
21 Valley Locations for Your Convenience
Open 7 Days a Week. Same Day Service Available.