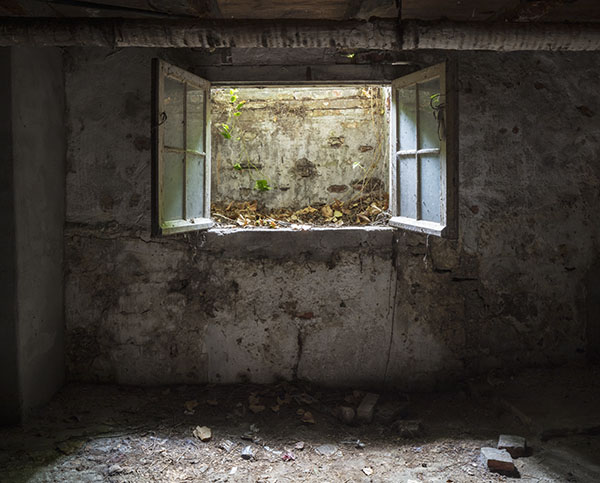 The house next door to th
e 
Van Gogh family's home
, Zundert, The Netherlands © Karin Borghouts, 2017

Vincent van Gogh was born in Zundert on 30 March 1853. Karin Borghouts' photo project Vincent was Here started in Zundert, where she photographed his godmothers' house next door to the Van Gogh family's home. This was how she became intrigued by Van Gogh's life and artistic vision, following his trail through the Netherlands, England and Belgium, Paris, Arles, Saint-Rémy and Auvers-sur-Oise in France. She tried to imagine herself in the time when Vincent lived, and looked at the landscapes through the painter's eyes. She also reconstructed Vincent's still lives and photographed them. 

Now the project is really getting underway. The first Vincent was Here exhibition at Het Noordbrabants Museum, with photos from the Brabant period, was a great success! Thousands of visitors saw it, thanks to the 'Van Gogh's Inner Circle' exhibition held at the same time.

The next photography exhibition, with photographs of Zundert as well as new ones of the south, will be held at the Vincent van GoghHuis in Zundert, his birthplace. It will be a duo exhibition with Hans de Kort, whose works using the collodion wet plate technique were also inspired by Van Gogh's paintings.

The magnificent book of photographs Vincent was Here, containing 130 photographs by Karin Borghouts and published by Ronny Van de Velde, can be viewed in Zundert. The special edition with a print is also on sale there.

 

VINCENT WAS HERE Karin Borghouts
NO PHOTOS FROM VAN GOGH Hans de Kort
 
16 February - 14 June 2020
(between Breda and Antwerp, near the Belgian border)


the Netherlands

 
Open Wed, Thu, Fri 10:00-17:00 and Sat, Sun 12:00-17:00.
You are warmly invited to the opening on Sunday 16 February at 15:00 
with an introduction by Teio Meedendorp, a senior researcher at the Van Gogh Museum in Amsterdam.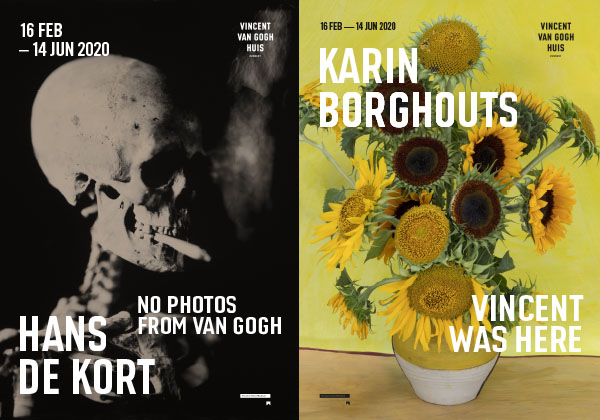 Karin Borghouts' photographic contribution to books in 2019

ZICHT i

s a monthly newsletter of Belgian artist photographer Karin Borghouts.

  

She is working on her own projects and on commissioned assignments by museums, art
and heritage institutions, architects, publishers and city councils.



Karin Borghouts, Bareelstraat 32, 2920 Kalmthout, Belgium
++32 (0) 486 36 45 38

We respect your privacy and do not share or sell our mailinglist. We do not track you or record information about you.  
We do enjoy keeping you informed of our exhibitions and our artist's news via email; however, if you do not want to receive these emails anymore, you can unsubscribe below at the bottom of the page.  
New subscribers can register on the homepage, scroll down.


  2020 Copyright Karin Borghouts/SOFAM