In This Issue:
Guest Column -- Sandy Baird MBA

Examiner Profile -- Anne Bernacki JS, MS


Upcoming speaking dates
| | |
| --- | --- |
| Feb 24 | Morrone and Kaye Orthodontics, Moorestown NJ |
| Feb 27 | Ortho2 User Group Meeting, Las Vegas NV |
| Mar 3 | San Diego Dental Society, San Diego CA |
| Mar 3 | Dr. Ask Vasanthan Study Club, Sacramento CA |
| Mar 4 | American Academy of Dental Practice Admin, Long Beach CA |
| Mar 4 | Eastern Panhandle Dental Association, Martinsburg WV |
| Mar 23 | Oral and Dental Implant Surgery, Pittsfield MA |
| Mar 25 | Four study clubs, Plantation FL |
| May 5 | Ontario Dental Association, Toronto ON |
| May 13 | Eastside Dental Study Club, Cincinnati OH |
| May 29 | Journees Dentiare Internationale du Quebec, Montreal QC |
| Oct 15 | Pacific Coast Society of Orthodontists, Palm Springs CA |
| Nov 10 | Carestream Global Oral Health Summit, Las Vegas NV |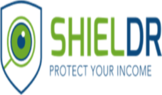 Examiner Profile
Anne (Joseph) Bernacki JD, MS

Senior Examiner Anne Bernacki was, as they say, on her way to a successful career as an attorney when she got bitten by the investigation bug. 
Like many at Prosperident, Anne comes from a dental family.  Her father is an orthodontist and both grandfathers were dentists.
Anne completed her law degree at Duquesne University and has a graduate degree in Fraud and Forensics from Carlow University.
Anne heads our Litigation Support group, which provides assistance to attorneys in matters involving practice purchase disputes, lost income claims and similar matters.
Did you miss a previous newsletter?  We archive them here.
Guest Column -- Sandy Baird MBA

As our regular readers know, we sometimes feature guest columns from people we consider to be bright lights in dentistry.
This month's guest is Sandy Baird.  Sandy is a consultant with broad knowledge and a particular interest in embezzlement. She is also a long-time friend of our CEO, David Harris.
We periodically share our knowledge on how to avoid making hiring mistakes.  Sandy recently provided us with an excellent article with the compelling title
"How do you Stop an Embezzler? DON'T HIRE ONE!"
.  This article offers some valuable practical suggestions that may well help you "dodge a bullet" when hiring.
Sandy's website is
www.bairdconcepts.com
, and her phone number is 877-511-4759.  Thanks for being our guest, Sandy!
This Month in Our Web Store
This month's offering isn't technically from our web store.  Instead, we are offering a $500 credit against any investigation for which we are retained between now and February 28, 2016.
Simply mention this newsletter to get the credit, which our attorneys insist we tell you cannot be combined with any other offer.

I'd like to share a letter we got last week, the kind of letter we absolutely love getting.  The recipient was Supervising Examiner Wendy Askins MBA CFE.  The letter reads:
I wanted to thank you for your assistance in processing my claim with my insurance company after I was embezzled from a couple of years ago.  It was an absolute pleasure working with you in spite of the nature of the situation. 
Prosperident is a wonderful company based on my dealings with them and they have a gem in having you on their team.  I have never known anyone with a clearer understanding of accounting and dealing with different management software to get to the facts in a financial situation.  Your skills are amazing to me and you could certainly have a job with me if you ever wanted.
I also appreciated the tact and great people skills you have in clarifying to the accountants and researchers from the insurance company.  Sadly, their skills and knowledge of the business was far less than yours as you patiently explained the obvious facts from your research.
I just wanted you to have this letter of recommendation from me for your records because it's rare that I come across someone like you that I can confidently give my highest recommendation to.  Thank you so much for the great work you did for me!
If you are a dentist who is an embezzlement victim, we would welcome the opportunity to discuss your situation and how we could assist.  Please feel free to email us
here
and tell us about your situation. We will be happy to schedule a time to chat with you.
Thanks for reading.

David Harris CPA, CMA, MBA, CFE, CFF
Chief Executive Officer