IN THIS ISSUE:
April 14th Tea Party this coming Thursday at 9:30 am
Sooner Tea Party KTOK ads coming out on Monday
If you can't go to the Capitol on April 14th Please give us phone and email support
Speaker Kris Steele takes a real beating at the High Noon Club
More County GOP organizations fall to the Tea Party
Confirmation: We are getting under their skin
5th Congressional District convention Monday April 18th at 6 pm
State GOP convention May 6 & 7
Resolutions to be presented at the State GOP
New Facebook page for Sooner Tea Party
RINO mail parties continue, volunteers needed
---

---
Sponsors this week:
Old Surety Insurance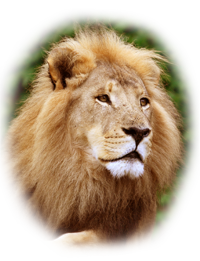 5235 North Lincoln Boulevard
Oklahoma City, OK 73105-1804
Local: (405) 523-2112
Fax: (405) 524-4011
Toll Free: (800) 272-5466
A full line insurance company that supports the conservative effort in Oklahoma

This guy is a Noble Oklahoma based company that has great prices on electronics of all types and inexpensive toner and ink for your printer.
This is going to be a long newsletter! A lot is going on right now
Don't forget to attend the mail party on
Monday or Wednesday night, details below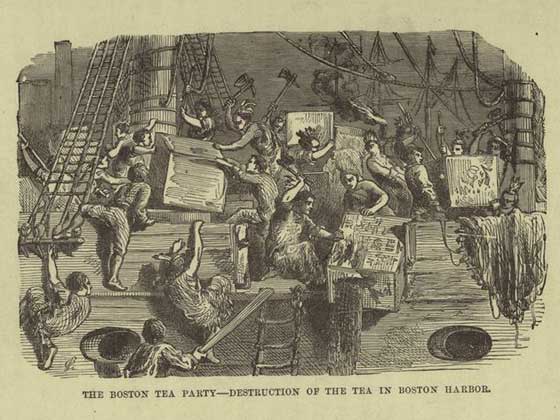 Let's show them we are not going away!
Tea Party April 14th, 9:30 am, South Plaza at the Capitol
NW 23rd & Lincoln, Oklahoma City
Like our radio ads say, leave the tea bags and funny signs at home this year, come ready to learn about the real nature of politicians so that you are ready when we lead groups into the capitol to give those RINO legislators a good verbal thrashing. Try to find out who your Representative and Senator are before you arrive, but we will have tables set up with maps and count y lists to help if you don't know who they are.
After a very short training session that will prepare you for just how these slimy weasels will try to confuse you, leaders will take you inside in large groups to pull individual legislators out of the Chambers so you can read them the riot act. Don't worry about what to say or worry about being intimidated; the legislator will be soiling their drawers when they have to face you. Enough of you will rise to the occasion and you will have a leader there to watch your back. If you are the timid type, just quietly support the others that have had enough.
We have a nationally known grassroots trainer to teach the class, Kirk Shelly, the guy that got Right To Work passed here in Oklahoma. Get to the rally early if you can and look for a people holding signs that group House Districts into batches of ten. 1 through 10, 11 through 20, and so on. You will have plenty of support when you go inside.
We will have tens of thousands of post cards ready for you to take back home to friends, neighbors, and family. These cards do not mince words, they tell the Representatives to follow the GOP party platorm and support the best interests of Oklahoma voters or we will begin the process of replacing them. They make it clear that we hold

them

accountable for their House leader's actions. We are asking volunteers to get the post cards filled out and returnd to the Sooner Tea Party ASAP where they will be bundled into House Districts and hand delivered during a meeting with the Representatives. We will be asking for email addresses along with their name and zipcodes so that the legislators will know that they are living in their district. We will also be adding those email addresses to this newsletter.
If you can't attend, contact us to pick up postcards!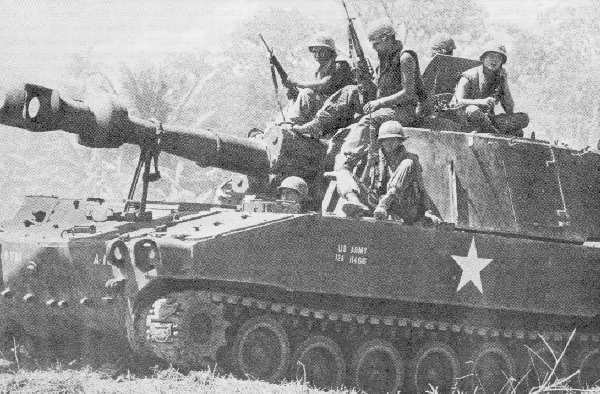 Radio ads airing on KTOK on Monday, Tuesday, and Wednesday
to drive more patriots to the Tea Party
We are not leaving things to chance. Lots of people are tired after fighting the last two years and their attention is beginning to wane in some cases. The Sooner Tea Party has ran ad campaigns before, RINO busting the second week in February, for the Glen Beck Block Party last June, and for the Freedom Convention last February. We have to get the word out and keep bringing in more and more citizens into the fray if we want to take our country back. So we spent some serious money on an ad campaign for the April 14th Tea Party. The ads will be airing on Monday, Tuesday, and Wednesday of this coming week. Here is a link to one of the ads just in case you can't listen during the day.
Ad times for the radio spots next week. They are approximate, try to listen in five, ten minutes early and later.
1 KTOK-AM 15 second 04/11/2011 7:24:20
3 KTOK-AM 30 second 04/11/2011 9:33:00
1 KTOK-AM 15 second Mon 04/11/2011 10:59:20
1 KTOK-AM 15 second Mon 04/11/2011 11:45:00
3 KTOK-AM 30 second Mon 04/11/2011 14:59:20
3 KTOK-AM 30 second Mon 04/11/2011 15:20:00
3 KTOK-AM 30 second Tue 04/12/2011 7:12:35
3 KTOK-AM 30 second Tue 04/12/2011 7:42:35
1 KTOK-AM 15 second 04/12/2011 11:05:25
1 KTOK-AM 15 second 04/12/2011 11:59:35
3 KTOK-AM 30 second Tue 04/12/2011 13:55:30
1 KTOK-AM 15 secondTue 04/12/2011 14:34:45
3 KTOK-AM 30 second 04/13/2011 7:23:35
1 KTOK-AM 15 second 04/13/2011 7:43:20
1 KTOK-AM 15 second Wed 04/13/2011 8:59:20
3 KTOK-AM 30 second Wed 04/13/2011 12:58:50
1 KTOK-AM 15 second Wed 04/13/2011 15:20:30
Internet KTOK streaming radio ad times if you can listen at work:
4 RTOK-AM 30 second Mon 04/11/2011 6:52:35
2 RTOK-AM 15 second Mon 04/11/2011 8:54:00
4 RTOK-AM 30 second Mon 04/11/2011 10:33:00
4 RTOK-AM 30 second Mon 04/11/2011 13:04:25
2 RTOK-AM 15 second Mon 04/11/2011 13:46:15
2 RTOK-AM 15 second Mon 04/11/2011 15:20:45
2 RTOK-AM 15 second Tue 04/12/2011 6:43:05
4 RTOK-AM 30 second Tue 04/12/2011 7:21:35
2 RTOK-AM 15 second Tue 04/12/2011 10:33:45
4 RTOK-AM 30 second Tue 04/12/2011 10:58:50
4 RTOK-AM 30 second Tue 04/12/2011 13:03:55
2 RTOK-AM 15 second Tue 04/12/2011 13:59:20
2 RTOK-AM 15 second Wed 04/13/2011 6:23:20
2 RTOK-AM 15 second Wed 04/13/2011 7:24:20
4 RTOK-AM 30 second Wed 04/13/2011 8:58:50
2 RTOK-AM 15 second 04/13/2011 11:46:15
4 RTOK-AM 30 second Wed 04/13/2011 13:03:55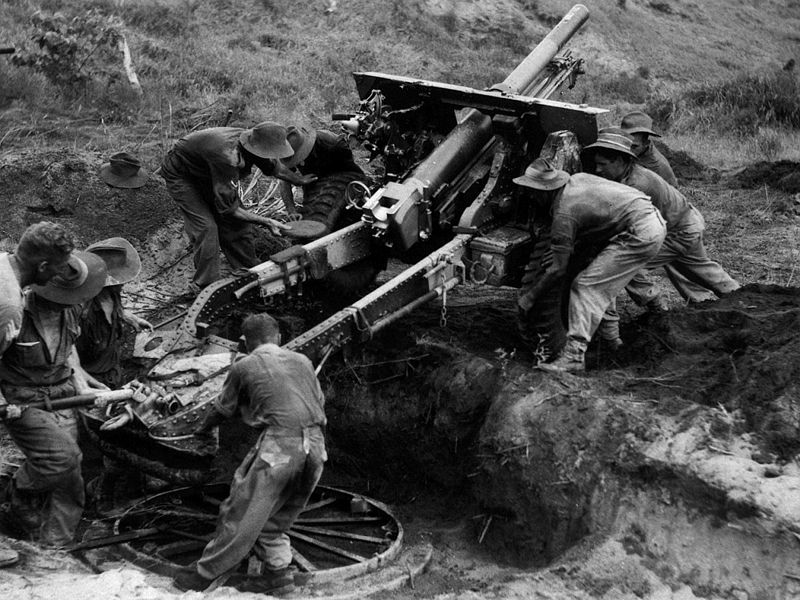 .
So what do you do if you can't show up on Thursday?
Give us phone and email support!
Armies need more than infantry, combined arms attacks always are tougher to defend against. If you can't be "boots on the ground" on April 14th, you can do some long range fighting for us by sending emails and making phone calls. Act as our artillery from over the horizon so to speak.
Call your own Representative and Senator, then call all the House Leaders even if you are not their constituent. They represent the entire state in those capacities. If you have a job where you can't call between 9 am and 4 pm on Thursday, call in the night before and clog their answering machines! Call during your lunch, during any breaks; make them think the entire state is hacked off and after them all.
Or just call one of the switchboard numbers below and ask for them by name and the receptionist will transfer you to their office.
House of Representatives Local number: (405) 521-2711
House of Representatives Toll Free number: (800) 522-8502
Senate switchboard (405) 524-0126
Call as many of these rascals as you can and tell them to support the Sooner Tea Party or get replaced in 2012. Be polite but be very firm, use plain, blunt language so you can not be misinterpreted.
Also contact us to pick up a package of post cards if you can't make the April 14th event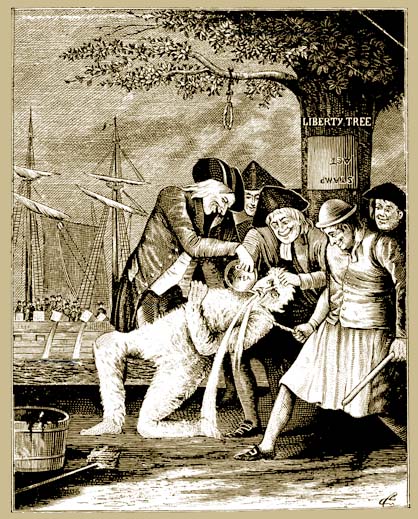 Kris Steele takes a real beating at the High Noon Club on April 8th
Someone commented that we should respect him for having the courage to show up. Then again, what kind of dummy walks into a room full of gun rights activists and hard core patriots after jerking them around all session? I'd say you have to have enough sense to know you are doing something dangerous to get credit for courage. This story from the Oklahoman claims only a dozen patriots spoke up, in fact there were at least 50 patriots spanking Speaker Steele for the better part of an hour and a half. Several people said they didn't put their hand up because there were 50 hands already raised! Steele whined and weaseled his answers, but the crowd kept telling him that he is the leader and he makes the rules so there are no excuses for his behavior and performance this session. I'd say RINO Kris Steele got a good dose of what is in store for his party in 2012 if he doesn't clean up his act.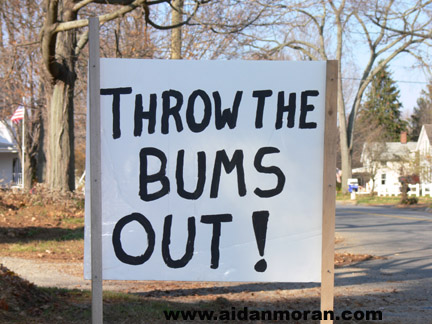 More County GOP organizations seized by the Tea Party
The list of county GOP organizations captured by the Tea Party keeps growing! This week reports came in that Osage and Pawnee counties flipped from establishment to grassroots leadership. Add them to Grant, McClain, and Tulsa County that fell in March! A lot of the counties were already pretty conservative so we might have enough true conservatives to clean out the RINOs from positions of GOP leadership this year.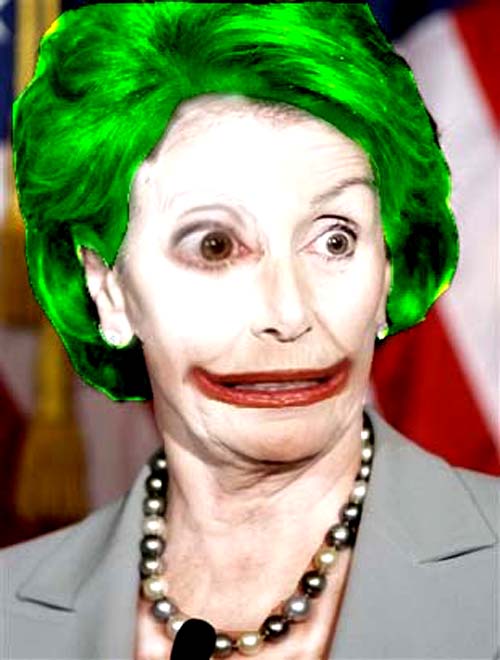 I thought RINOs had thick hides?
We are getting under their skins and they are lashing out!
We have heard all session; "Name calling is mean," from The Oklahoman, the Tulsa World and many within the state GOP. Well, name calling isn't so mean when they resort to it apparently.
The Oklahoman coined the term "WINO", We Include No Others" after the Sooner Tea Party began calling Mary Fallin and Kris Steele RINOs. Copious whining accompanied the claims that the infighting is endangering progress at the capitol. Things then turned personal when Jamison Faught of the Muskogee Politico blog attacked the Sooner Tea Party, calling its leader "idiotic and irrelevant" in one of his Twitter posts. Faught runs a RINO Tea Party called the Muskogee Tea Party that actually went so far as to support one of the two fringe candidates in the GOP primary last year in an effort to hurt candidate Senator Randy Brogdon.
The Oklahoma Truth Council, an influential conservative blog, came to our defense,saying "…if Gerhart and his Sooner Tea Party were truly irrelevant, they would not be able to get under the skin of many inside the Methane filled Dome. At any given time it seems that his name is mentioned somewhere in the Capitol, usually not with enthusiasm, or respect, but he is certainly making some legislators defend their votes."
The article goes on to report that Fallin called supporters who were angry over her Obama Care grant "silly." OKC mayor, Kirk Humphreys called those who disagree with Fallin "nuts" and said they gave conservatives a bad name.
The Oklahoma Truth Council article went on to say:
"So just to clarify, RINO is unjustified, derogatory, and should be stopped so that the Capitol can do some good, but calling voters silly, uninformed, nuts, idiotic, or irrelevant isn't name calling, it's just telling the truth as those in power see it.
It would be wise for those professional politicians hurling arrows at the "irrelevant" voters who question them, to remember that Fallin won the general election with 60% of the vote, but that the opposition to Obama Care was passed with 65% of the vote. In other words, Fallin's support for taking the Obama Care grant, may earn her the 35% of Oklahomans who didn't oppose it, but she cannot afford to lose more than 10-15% of those who oppose Obama Care."
It is true that when the name of the Sooner Tea Party is mentioned at the capitol it is usually hard to understand how they view us. We did not set out to make friends at the capitol; rather we set out to hammer their toes into a pulp until they learned to respect the voters of Oklahoma. I dare say that our name is spoken with fear rather than respect or enthusiasm. Respect will come later but given a choice, I'd rather they fear us than respect us.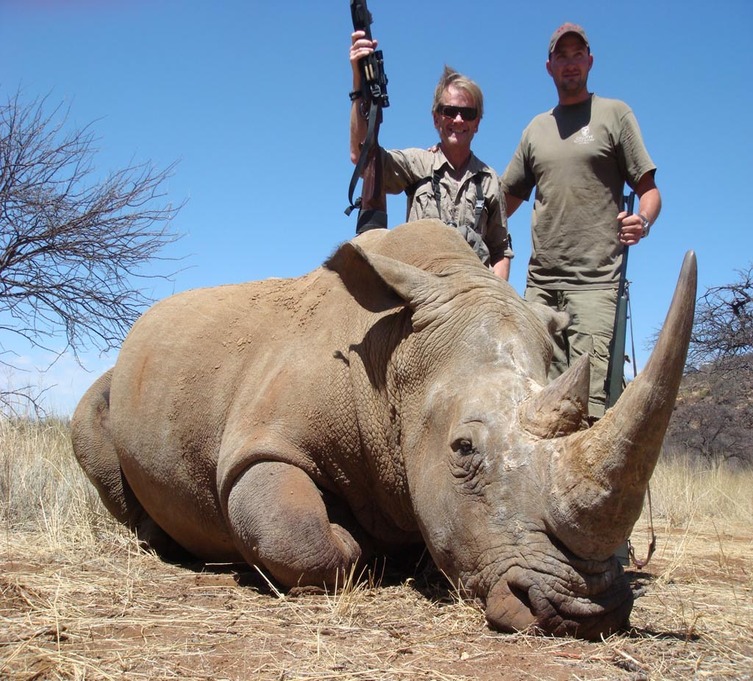 5th Congressional District GOP convention held on
April 18th at 6 pm
Okay, you say you are concerned about the direction of our country and our state. Lots of time spent online researching and sending internet finds to your friends and family. You have gone to rallies and waved signs, sent untold emails and phone calls to politicians around the country. You call yourself a patriot. But are you?
To take back our country we need to first take back our state. To take back our state we must first take back our state elected officials. To take back our elected officials we must first take back the Republican Party, force it back to truly conservative ideals, and then begin cleaning out the Republicans In Name Only (RINO). Whether or not you have earned the title patriot will depend you supporting the takeover of the GOP. If you are still an Independent, you aren't with the program, so please register ASAP!
If you are already a Republican and you live in the 5th Congressional District (Mary Fallin's old seat and James Lankford's current seat), you have the right to attend the 5th Congressional District Convention on Monday night or send your proxy with another Republican to vote in your place. We are still checking to see if just any Republican can vote regardless of whether or not they were at their County GOP convention and were appointed as a delegate to the state GOP convention. It does say in the flyer that any registered Republican can carry a proxy for another but then goes on to say that giving your proxy to an "unqualified" individual will void your proxy. Give us a few days to sort this out and we will do a special newsletter in a few days with more information. At this time there seems to be a few rules:
· Your proxy must be given to another man if you are a man, another woman if you are a woman
· The proxy giver and the proxy holder must live in the same county and in the 5th Congressional District
· There is a limit of 7 proxies held per attendee
We will find plenty of solid conservatives to act as your proxy if you need one, a proven Tea Party conservative that will honor your values. The proxies have to be faxed in but we will find a way to pick them up if needed and hand deliver them to the GOP headquarters. If you do fax in your proxy, please send us and your proxy holder a copy to prevent any funny business from going happening.
Print it off, fill it in, then either fax it or scan it and email. Please send this to all of your

conservative

friends and ask them to gather proxies. In a few days we will have a better idea of who is running for the various 5th District leadership posts and have recommendations on who is a true conservative. Even if it turns out you don't get to vote, show up to support the conservatives. The roar of an angry crowd is good medicine when RINO establishment types start trying to ramrod things through.
Here is the GOP flyer for the event. If you email that you are attending, it wouldn't hurt to Bcc us just in case they "lose" your email:
- Official Call -
What: 5th Congressional District Committee Meeting
When: Monday, April 18, 2011 at 6:00 PM
Where: Oklahoma Republican Headquarters
4031 N. Lincoln, Oklahoma City, OK
405-528-3501
The purpose of this meeting is to elect a 5th Congressional District Chairman, Vice-Chairman, and Budget Representative, as well as discuss upcoming events or other new business for 5th Congressional District.
If you will be attending.
If you are unable to attend this meeting, please complete and fax the attached
Proxy to State Republican Headquarters at 405-521-9531. Please remember that
Any registered Republican who is a resident your County in the 5th District may carry
You're (sic) Proxy. Please remember that assigning a Proxy to an unqualified individual will
Invalidate your Proxy.
State GOP convention held May 6th
Taking back the GOP from the RINOs is crucial this year. If we don't do this we will not have a vehicle for change since getting a third party on a ballot is very difficult and not a good idea. So we need as many conservative delegates as possible to show up at the State GOP Convention. To vote at this convention you must have attended your county GOP convention and been assigned as a delegate. A few counties are still accepting delegates rather than lose any delegate votes, bending the rules a bit no doubt, so it might not hurt to contact your county GOP to check. Just tell them you love Mary Fallin and her Obama Care Insurance Exchanges if you suspect they are RINO. : )
Registration - All delegates must still register at the registration table at the OKGOP Convention on May 6th (registration from noon to 7:30 pm) or 7th (7:00 am to 9:30 am) to receive your credentials and tickets. Please arrive as early as possible on the 7th to avoid long lines; the convention will gavel in promptly at 9 am.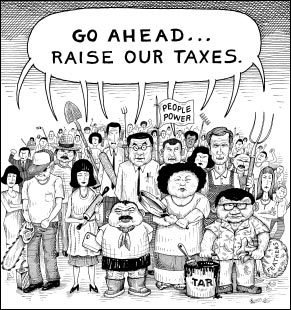 Resolutions for the State GOP Convention
Here is a list of some of the conservative resolutions that the Tulsa County GOP will be introducing at the State GOP convention. You will love these resolutions, a Tea Party dream to get these passed.
Four core principles:
Any member of the Republican party can present information that alledges that any Republican elected official has violated one or more of these four rules and a hearing will be set to look into the matter. After evidence is presented, the state committee shal vote on a motion of no confidence and censure the elected official if 2/3rds of the committee agrees they have violated the intent of the rules.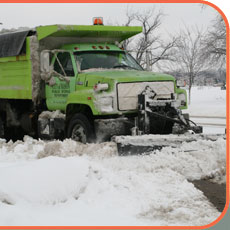 Change in precinct meeting dates
Last February the Sooner Tea Party asked GOP State Chairman Matt Pinell to postpone the February 1st precinct meetings due to a complete lack of response and information on when and where the various precinct meetings were to be held. State rules actually state that the precinct meetings are to be held later in the year, March and April if I recall correctly, so we based our arguments on the actual state rules being followed. Only seven of the 77 counties had websites and only five of those seven actually had their precinct meeting info online! One county, Cleveland County, was so corrupt that they were "requiring" Republicans to "register" before they would be told where and when the precinct meeting was to be held! The idea was to limit the turnout to the party hacks to maintain control of the County leadership posts.
Luckily the weather intervened and we got another week to spread the word. Matt Pinell helped break a few barriers that a few counties put up and we got a good turnout for the precinct meetings. The weather still hammered us here in Oklahoma City on Feb 8th, driving attendance lower than expected in some cases.
So, Tulsa County is asking for a resolution to force the state GOP to push the precinct meetings back to March or April to escape the severe weather that can come in February. This one is a no brainer unless they want to limit attendance.
Quotas for leadership positions
Back in the seventies and eighties, the requirement for Chair and Vice Chairs to be of opposite sex made sense. The party needed to include more women leaders. Now it has become an impediment to finding good leaders and it is time to consider changing the rules. Who says two women wouldn't run a precinct or county GOP organization as well or better than two men? And if women leaders don't step up to serve, why not have two men fill the posts?
Neutrality in Primary races required
In the 2010 primaries the State GOP was supporting RINO candidates over conservative candidates. Angie LaPlante, Pam Pollard, and Gary Jones were some of the word offenders even though they were supposed to stay out of the races. This resolution will make it more difficult for the party to play favorites. Even the RINOs deserve to have a fair shot at office.
Sooner Tea Party launches
When we started out in 2009 a Tulsa activist started up a Facebook page for the Sooner Tea Party. The problem was that she wasn't actually in our group. She allowed access to the group to a few in our leadership circle but we just never supported the Facebook site since it wasn't reflecting what we were about. Last month the activist changed the name of her site and this month we opened up a new Facebook page. We need to find someone that has the time and the experience to help us run the site so if Facebook is your kind of thing, please consider volunteering to help run it.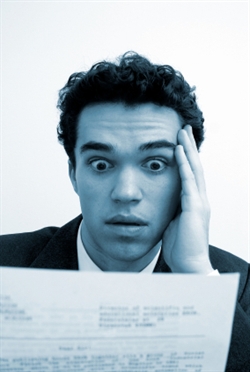 RINO mail parties continue on
Monday and Wednesday nights at 6 pm
The mail parties keep on going, sending voter education postcards into RINO House Districts to educate the voters. This is a highly effective tactic; we get email and letters from people in the Districts every week. Some are hopping mad that their Representative is being exposed as a RINO; others thank us for keeping them informed and send checks to keep the mail going into their district!
About half of the upset responders change their opinion of their Representative after we send them additional info and you know what? They tend to be campaign donors of the Representative in question. I can see the campaign money drying up for these rascals already. In addition to registered Republicans, we are also sending post cards to donors to conservative Democrats supporters that donated to campaigns against our RINO Representatives. This puzzles them on occasion, so we have to explain that the post card is a wakeup call so that they can get their candidate ready to run in 2012. Given a choice between a conservative Democrat and a state Chamber of Commerce toady RINO Republican, we will take the Democrat every time. Many Democrats understand that the Democratic party left them long ago but they still consider it the party of the working family. They are as sick of the liberals and progressive RINO republicans as we are.
Like the Oklahoma Truth Council article said, we are getting deep under their skin and it is just a matter of time before the RINO House leadership either cracks or we do enough damage to the bad legislators that their replacement is likely in 2012. We need to keep the pressure up, the mail flowing into the RINO House Districts from now till November 2012. We had been using a small inkjet printer that used expensive ink cartridges to print our post cards but one of our Sooner Tea Party Meetup members guided us to a company in Noble that sold us a nice refurbished HP laser printer that cut our ink costs from 5 cents a page to under one cent per page! And the printer is much faster at cranking out postcards.
Another member from the general Sooner Tea Party member list showed up for one of the mail parties and saw us struggling with our excel data lists. He was an excel expert and was able to take our raw data files, clean them up, and make pulling the House District voters and donor info out much faster and more accurate. Infrastructure like this is crucial if we are to take this country back because it won't happen at rallies, it happens in the trenches, with direct mail, phone banks, robo calls, and walking precincts to get information to the voters.
Slowly but surely we are learning to do direct mail, cutting our costs, improving accuracy, and increasing the amount of mail we can deliver. We will continue to need volunteers to hand address envelopes and post cards (people are more likely to read them if they are hand addressed). If you can't make one of the Monday or Wednesday night mail parties, email me and ask to pick up a stack of post cards and a list of addresses so you can work on them at home.
Donations are always needed to keep the supplies and postage costs covered. We are the most successful grassroots Tea Party organization in the state when it comes to raising money because we spend the money carefully. No overhead, no salaries, 100% of every donation goes into direct political pain to those that are stealing us blind and bankrupting our state and country. We will always stretch those hard earned dollars as far as we can to honor those patriots that sacrifice toward the effort. Your donation will make a difference and we pledge that the Sooner Tea Party will never be bought, we will never quit, and we will never compromise on the Tea Party values.
To donate, send checks to Sooner Tea Party, 358 North Rockwell Ave, OKC, OK 73127
Or visit soonerteaparty.org and use our PayPal link to donate using a credit card, a debit card, or a bank transfer.