TOP OF THE LEAGUE
STILL THE WORD – 40 YEARS LATER
GET IT RIGHT GETS IT RIGHT
ILLEGAL STREAMING IS BELOW THE BELT
ALLIANCE WARNS OF CLIFF EDGE
AT THE MOVIES
TRAILERS OF THE WEEK
---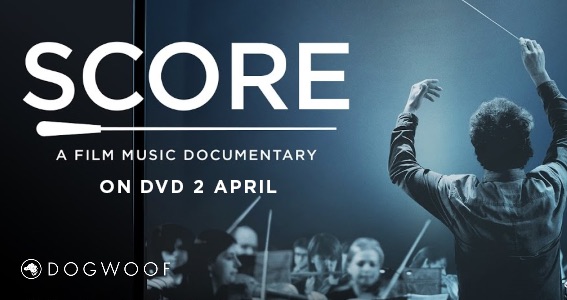 ---
If you can't read this newsletter or see the ads, please click here
It Was A Good Week For… The League get their Justice desserts…
It Was A Bad Week For… Brexit leading us to a cliff edge?…
As Easter rolled around, there were some brisk sales in the run-up to the long weekend, as some still seem to forego eggs to receive the gift of a DVD, Blu-ray or digital download instead (hopefully we'll get both this weekend ourselves). Leading the way, according to the Official Charts Company's midweek bulletin, was Justice League, the latest blockbuster from the DC stable via Warner. It had shifted around 120,000 units in its first few days on sale. It follows on the heels of other DC successes by which it will be measured – Wonder Woman sold 189,000 in its first week on sale last year, while Batman Vs Superman amassed a week one total of 236,000 back in 2016.
Meanwhile, also celebrating was Lionsgate, which, as noted here last week, is on something of a roll at the minute in home entertainment terms. Its latest biggie is Wonder, a film we've been raving about since it had us in floods of tears at the premiere towards the end of 2017. And the feelgood family tale, boasting a cracking cast and a warm heart, didn't disappoint, sitting at number three at the halfway mark according to the Official Charts Company's midweek bulletin. While there may not be a dry eye in the house, staff at Lionsgate were smiling, as the company's Ben Grunbaum explained: "We're super pleased with sales results so far this week. With the bank holiday and two weeks of school Easter holidays to come, our marketing aims to keep Wonder front of mind with the family audience. On release day we ran a stellar #dayofkindness campaign, supported by numerous celebrities including Philip Schofield, Kelly Hoppen, James McVey (The Vamps), Ronan Keating, Monica Lewinsky, Dustin Lance Black, Lorraine Kelly, Will Poulter and Carrie Hope Fletcher to name a few! We've also held 4 MediCinema screenings at various hospitals across the UK which have been really well received. Our TV, Outdoor, radio and online campaign ramps up over the bank holiday weekend."
As for the rest of the midweeks, there were a pair of new entries for BBC Worldwide, with the latest series of Call The Midwife at number nine and, a place below it, the latest revamped Doctor Who, Enemy Of The World, featuring a long lost episode. More for Lionsgate, with Ethan Hawke in 24 Hours To Live is back at number 21; more from DC, albeit in Lego form, as Lego DC Super Heroes at number 28 and Shetland at number 32. Battle Of The Sexes is at number 33, with Lost In The Pacific one below that.
---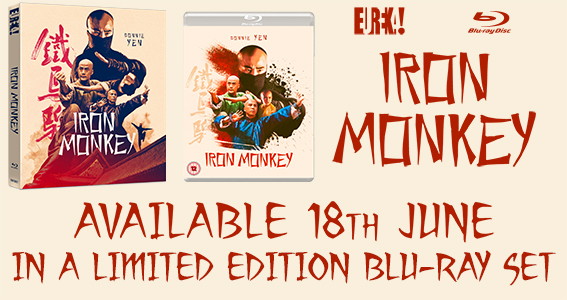 ---
Only a matter of weeks after inking its first deal that saw it moving into sales and distribution alongside its own labels, the burgeoning Arrow Films operation has signed another sales partnership with an independent label. It will now be handling new release and catalogue titles from Shameless Screen Entertainment, the genre specialist, through its Arrow account at Sony DADC. The deal with Shameless sees the label, famed for its giallo inspired yellow DVD and Blu-ray packaging and cases, joining Terracotta and Third Window working with Arrow. Again, the deal is a perfect fit, with Shameless titles such as All The Colours Of The Dark and The Church (we've raved about them here previously) nestling easily alongside the Arrow Video imprint's selection of equally outré genre fare. Commenting on the deal, Shameless md Garwin Spencer-Davison said: "We are thrilled that Shameless will be represented by the market leader Arrow Films: this partnering will result in an amazing synergy both in terms of sales and cult cinema prestige!" Arrow Films ceo Alex Agran said: "Shameless' unique brand identity was an inspiration for Arrow Video in its early days - it's fantastic to now be representing them and selling their array of collectible titles that complements our own product."
Speaking of Arrow, and Monday April 2 sees the company releasing a film we've already raved about over here, Blade Of The Immortal. One of the stars of last year's London Film Festival, this epic swordplay saga is following its Festival and theatrical bow by being welcomed under the Arrow Video banner for its home entertainment release, allowing the label to push it to its regular fans as well as those after the samurai action on offer. Commenting on the release, the company's Mike Hewitt said: "Continuing our New Release line on the Arrow Video label (following on from the likes of Hounds Of Love and The Villainess), we're thrilled to release Takashi Miike's Blade Of The Immortal next week on DVD, Blu-ray and Steelbook, plus an exclusive O-Ring Blu-ray for HMV and Fopp. We're huge supporters of Miike at Arrow Video (having previously released Audition, The Black Society Trilogy, The Happiness Of The Katakuris and more), and it's been an honour to release his 100th feature film on the label following a successful theatrical release last year. An incredible comic-book style epic Samurai tale, Blade Of The Immortal is a must for all fans of action, adventure, fantasy and martial arts."
Also due on Monday is one of our favourite films of recent months, the documentary Score, released by Dogwoof and kicking off the company's Q2 physical slate. Subtitled A Film Music Documentary, Matt Schrader's directorial debut brings Hollywood's elite composers – including Hans Zimmer, Danny Elfman and Trent Reznor – together to give viewers a privileged look inside the musical challenges and creative secrecy of the world's most international music genre: the film score. Dogwoof's head of home entertainment Daniel Green said: "Score has already been a major success story in every other major territory so we're delighted to be releasing here in the UK. Matt and his team have provided some superb bonus material for both the DVD and an iTunes Extras package, and we look forward to strong sales off the back of key home ent press reviews and interviews." We've interviewed director Schrader for one of our irregular pieces on The Ransom Note, it'll be up shortly, follow us on Twitter to see when it goes live…
---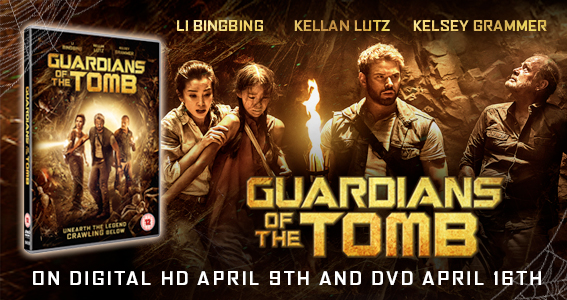 ---
Lucky invitees, including some from the trade, were out and about in the West End this week to mark the forthcoming theatrical release of Ghost Stories, the spooky stage to big screen title due at cinemas. Cast and crew were in attendance for the event, which is already picking up plenty of traction and interest – it aired at the London Film Festival after being adapted from a successful West End stage run. Commenting on the film, Lionsgate's Beth Hall said: "Ahead of the theatrical launch of Ghost Stories next week, we held a special screening on Tuesday night at Vue West End with cast and filmmakers in attendance, including Martin Freeman, Alex Lawther, Paul Whitehouse, Jeremy Dyson and Andy Nyman. The response from celebrities, influencers and the general public in attendance has been overwhelmingly positive and activity from our Lionsgate UK Twitter channel alone has generated a current total of over 70K impressions. Celebrities such as Derren Brown (with 2.37m followers on Twitter) have amplified the buzz, hailing the film as a 'modern classic British horror' from 'two geniuses', driving the word of mouth for Ghost Stories in the run up to release. We look forward to its theatrical opening from Friday April 6, and the home entertainment release later this year."
Also screening this week, was a special preview of Grease, which is celebrating its 40th anniversary this year. And to mark the event Paramount is releasing a special edition of the film on digital and on physical formats through Universal. As well as showing the film, they also aired a newly created documentary looking at the film, its history and legacy. In a joint comment, John Partridge, marketing and lifecycle strategy manager at Universal and Barney Hands, executive director for digital marketing at Paramount said: "Following the national re-release of this iconic and much-loved musical in cinemas on April 19 – we are thrilled to be able to support the 40th Anniversary on home media in style with some fantastic, new boxsets and special editions. We have the original film remastered in 4K for the very first time with brand new bonus features and for those fans who somehow think Grease 2 is better than the original – Grease 2 will now be available on Blu-ray for the first time in a box set with latest iteration of the Grease franchise – Grease Live! We even have a Rydell High Yearbook edition (available exclusively with Amazon) and a Pink Locker Steelbook which you can adorn with your own T-Bird and Pink Lady magnets. It's simply the best celebration of Grease ever."
---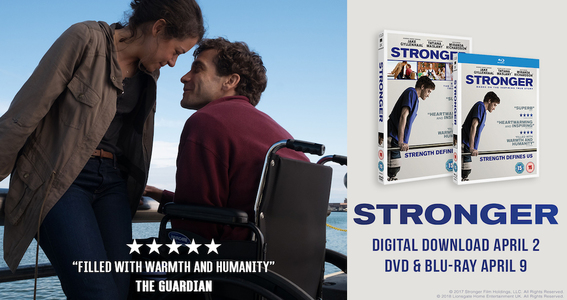 ---
Good to see our old chums at Nucleus adding another string to their bow this week and entering the new release sector, taking in all formats, after announcing plans this week to release one of last year's most talked about FrightFest features, Attack Of The Adult Babies. As soon as last year's line-up was announced, genre fans were hugely excited about this Brit shocker, thanks in no small part to its more than intriguing title. And the film, brought to life by Emmerdale star and director Dominic Brunt and his producing partner and actress and writer Joanne Mitchell, didn't disappoint, with those in the know tipping it to have a long life as a midnight movie cult classic. Nucleus has previously made its name with its own productions, such as the excellent documentary Video Nasties: The Definitive Guide, as well as classic horror flicks, in addition to producing additional features and materials for other distributors' Blu-ray and DVD releases but it's stepping up a gear with Attack Of The Adult Babies, which it's releasing on June 11 on home formats after theatrical screenings planned for London and Derby. Commenting on the title, the company's Jake West said: "We're very excited to be handling the World Premiere release of AOTAB and working with the brilliant British director and producer team Dominic Brunt and Joanne Mitchell Brunt and international sales agent AMP. We're aiming to bring to this, and future releases, the quality we're know for in all of our cult re-issue titles." In a count statement Mitchell and Brunt said: "The film was inspired by a mixture of ideas and events…the Formula One President Max Moseley's sadomasochistic orgy exposé, the dubious all-male Charity events, Freemason lore, exploitative male bosses, Carry On movies, saucy seaside postcards and 1950s EC Horror Comics. The plan was always to make a movie almost beyond description." It will come in a numbered slipcase on Blu-ray, with artist Graham Humphreys handling the design work. For a full trailer, see our Trailers section below…
Announced this week is a rather special summer release, timed around the World Cup, naturally, of a film charting the life and career of one of the finest football managers this country has ever produced, and a thoroughly nice chap to boot, Sir Bobby Robson. More Than A Manager's release is being handled by Spirit, which scored a notable success with another feature tribute to an outstanding football boss in the form of its Kenny Dalglish movie, and is being shown on big screens at three stadium venues associated with Robson in his fine career – London's Wembley, where he saw success as England boss, and two associated with his club management, at Newcastle's St James' Park and Ipswich's Portman Road – at the end of May, ahead of a digital release on June 1, followed, on Monday June 4, with the DVD and Blu-ray release. Robson's popularity as a decent and loyal man and his stint as England manager, overseeing their courageous but ultimately doomed attempt at World Cup glory in 1990, guarantee this a wide appeal, while the film features an all-star cast including Ronaldo, Paul Gascoigne, Alan Shearer and managers including Pep Guardiola, Jose Mourinho and Sir Alex Ferguson, boosting its appeal to football fans. Commenting on the release, Spirit's Robert Callow said: "Noah Media have produced an awesome film that is fully supported by Sir Bobby's family. His journey through the world of football from young player top flight management in the UK, Europe and of course of his country makes for an extraordinary story. With the much appreciated full support of our retail colleagues and released to coincide with Father's day and the world cup we are confident of driving fantastic sales throughout the summer. A contribution from receipts will also be going to Sir Bobby's 'Greatest Achievement and legacy' his Cancer foundation so please all rush out to buy a copy in support of a fantastic cause!"
To the Prince Charles Cinema for a rather exclusive cast, crew and fan screening of a brace of episodes from the forthcoming series of ITV comedy show Plebs, due to return to screens on April 9 and set to arrive on DVD at the end of May courtesy of Acorn. We're pleased to report that the fourth series delivers as you'd expect, and, seeing it in a cinema with a bunch of fans, as well as leading cast members Tom Rosenthal and Ryan Sampson as well as writers Tom Basden and Sam Leifer (the latter also the director) turning up for a thoroughly entertaining Q&A, was the perfect way to assess its popularity. Leifer ended the question and answer session, which included an amazing Danny Dyer story, incidentally, by thanking the fans for turning it into a hit, saying: "We just wrote something to make ourselves laugh." Commenting on Plebs, Acorn's joint head of marketing Gareth Brown said: "There's nothing like a good highbrow comedy to have on DVD and digital these days… and this is nothing like a good highbrow comedy. It is, however, an outstanding low and medium-brow comedy with some high bits thrown in. The fourth series takes Plebs to new depths of enjoyment and we're thrilled to release this along with a complete 1-4 box set for fans and newcomers to the series."
And more on another Acorn release and hands down one of our favourite TV shows of 2018 so far, Save Me. The series, created and overseen by Lennie James, who also stars as the hapless dad searching for a teenage daughter he barely knows through an increasingly sleazy London netherworld, has seen its profile and popularity grow as it edges towards the end of its six-part run on Sky Atlantic. And, after being commissioned for a second series, it's building up a head of steam ahead of its release from Acorn on May 7, picking up more and more good reviews, word of mouth and notices from converts throughout its run (see a five star review from the Standard here) Commenting on the impending release, Acorn's md Stuart Shaw said "Save Me is one of those rare dramas which breaks the mold and dares to be different. Lennie James has created something truly memorable which needs to be seen. The ending leaves you demanding more, and fortunately, series two has already been commissioned."
---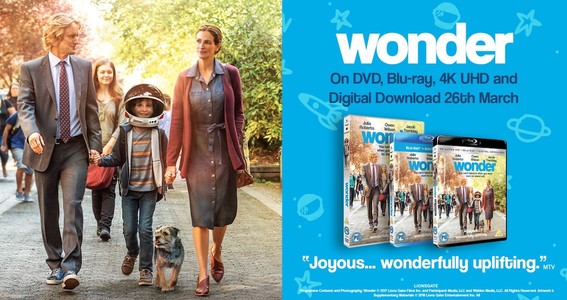 ---
We've been over to the offices of eOne this week to talk about the company's impressive slate of awards-friendly titles for Q2. In keeping with the spirit of the next few months across the board, the titles it released at cinemas ahead of the Oscars, BAFTAs and Golden Globes are making their way to home entertainment formats, making for a raft of titles which will feature statuettes, nominations and awards galore on their sleeves and marketing over the next three months. "It's a very diverse quarter," said the company's Jeff Suter, "but they're very strong titles, with great awareness, good box office and big theatrical campaigns behind them. We can really build on them." First up is Suburbicon, due on April 23, with Matt Damon starring in this vicious satire of what goes on behind closed doors in middle class America. "We've developed the sleeve and the artwork," said eOne's Jeff Suter, and we're really playing up the thriller elements. The film will be supported by social, online and vod activity. Into May and Molly's Game boasts a hugely impressive cast, headed by Jessica Chastain and Idris Elba, as well as the involvement of master-wordsmith Aaron Sorkin, which gives this used on a true story tale of illegal gambling an even more authentic feel. Suter said: "There's a real potential with this one for home entertainment and we're getting right behind it with a full marketing and PR campaign."
Following hot on its heels, a week later, comes The Post, Steven Spielberg's drama about the legendary Washington newspaper and its bid to get to the bottom of what really happened in Vietnam. It took almost £10 million at UK cinemas, no mean feat given the fierce competition during its theatrical release, one of the busiest times of year, and comes with a slew of nominations and glowing reviews. Suter said: "We'll be supporting this with a really strong campaign, including TV, press and online. It's shaping up to be a really strong release and we think it will do well throughout its life cycle." Into June, there's another award winner in the shape of I, Tonya, which, as eOne's Suter said, comes with lots of gongs, many for its co-star Alison Janney. "The awards give it an extra element," he said. And the quarter is rounded off with Finding Your Feet, the uplifting tale of two sisters and the kind of film that is proving its worth at retail. "We've got really high hopes for this," Suter said, "it's great for a DVD buying audience, titles like this tend to over-perform."
Plenty going on in the closely linked worlds of politics and anti-piracy this week. The government unveiled its Creative Industries Sector Deal, which outlines its commitment to creative industries across the board in the UK, and it includes a further £2 million earmarked for spending on the Get It Right From A Genuine Site initiative. The first phase saw the assorted sectors including the film business and its audio and other contemporaries, as well as ERA, joining forces to highlight to consumers the need for copyright, the importance of paying for content, and how the UK creatives needed it to help give them jobs. The first part include TV advertising alongside other above and below the line initiatives, with the £2 million spend, which will kick in later this year, used to further the first part. Margot James, minister for digital and the creative industries, said: "The Get it Right campaign is a proven way to reduce copyright infringement and educate fans about the importance of enjoying content legally. We are determined to ensure that our world leading creative industries are not losing out and this investment will help us protect content creators online now and in the future." Ros Lynch, director of copyright and enforcement at the Intellectual Property Office (IPO), said: "I am delighted that we are able to provide joint funding with the Department for Digital Culture Media and Sports to support the next phase of the Get it Right from a Genuine Site campaign. Consumer education plays a vital role in helping to tackle online piracy. It's important for government and industry to work together to help address this problem in new and innovative ways and show consumers that legal content can be accessed easily online." Marianne Grant, Motion Picture Association UK representative for the Get it Right campaign, said: "We and our member companies thank the UK Government for supporting Get it Right – and for recognising and encouraging its performance to date and the potential of the campaign. As a key component of the thriving and economically critical creative industry, with the film and TV industry contributing £7.7bn to the economy in 2016, we think that it is really important that those numbers are understood. It is crucial the stories of the individuals of all races, ages and abilities who work in the industry are exposed, along with the many amazing craft, artisan and technical career opportunities in the UK creative industries." Geoff Taylor, chief executive BPI and BRIT awards, said: "We are delighted the UK Government continues to recognise the value of the Get it Right campaign and the vital importance of promoting legal sources of content – underlining its firm commitment to the Creative Industries in the process. 'Get it Right' is making a difference, and where consumers are exposed to its central message we are seeing a drop in infringement and a greater regard for accessing content from legal sources. That means lower uptake in the use of newer avenues to infringement as well as reduced use of more established routes."
---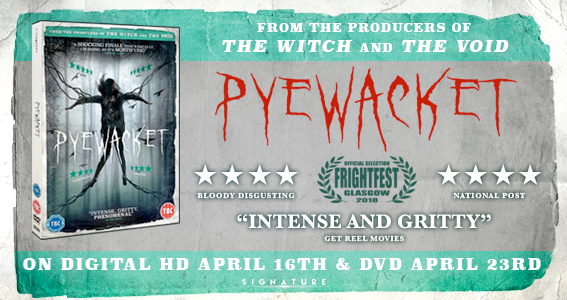 ---
FACT and the City of London police's anti-piracy task force, PIPCU, joined forces to warn boxing fans ahead of the big Saturday night bout between Anthony Joshua and Joseph Parker, reminding consumers that illegally streaming the fight was against the law. It's part of their ongoing fight against illegal streaming not just in sports, but TV and film content too. They said that a 2017 EU ruling specifically stated "that not only was selling devices allowing access to copyrighted content illegal, but using one to stream TV, sports or films without an official subscription is also breaking the law". FACT ceo Kieron Sharp said: "Whether it's a re-stream on social media, a piracy site, or using a device, box or stick connected to your TV, avoiding the official provider to access the fight is illegal. FACT is leading the way in combatting digital piracy and working with PIPCU and industry to crackdown on illegal streaming and to hold those behind them accountable for their actions. It is getting harder and harder to watch live sport illegally and so boxing fans should be aware that if they were planning to watch the fight this way they are breaking the law." Detective Inspector Nick Court of the City of London Police's Intellectual Property Crime Unit said: "The Anthony Joshua fight is just one in numerous high profile sporting events each year, but don't let your eagerness to tune in make you commit a crime. By using illegal streaming sites you can open yourself up to several risks; some set-top boxes do not go through rigorous electrical testing and are therefore at risk of catching fire or giving electric shocks. By using legitimate providers these risks can easily be avoided. Watch it live, watch it legally." Director of Copyright and Enforcement at the Intellectual Property Office (IPO), Ros Lynch, said: "We advise boxing fans who are planning on watching the fight to make sure they have the right licenses and access content legally to avoid any problems. It's great to see that FACT and PIPCU are working together to raise awareness of the importance of accessing content legally."
Meanwhile, April 1 sees new content portability rules coming into force across the EU, meaning consumers can access their svod services across member states and one of the first steps, EU bigwigs said, to building a true digital single market. In a statement, EC vice president Andrus Ansip and other senior officials said: "Citizens are at the core of all our digital initiatives. As of 1 April, wherever you are travelling to in the EU, you will no longer miss out on your favourite films, TV series, sports broadcasts, games or e-books, that you have digitally subscribed to at home. The rules will apply to paid-for services, but providers of free content may opt in. Providers of online content will also benefit from the new rules. They will no longer have to acquire licences for other territories where their subscribers are travelling to. Removing the boundaries that prevented Europeans from travelling with digital media and content subscriptions is yet another success of the Digital Single Market for our citizens, following the effective abolition of roaming charges that consumers all over Europe have enjoyed since June 2017."
With Brexit now a year away, however, what next for the Digital Single Market and our relations with Europe? The Alliance for Intellectual Property this week issued a report on the risks threatening IP when Brexit occurs in 2019, calling on the government to both consult the creative industries but also give assurances. Among those are a call to act on content portability. As the paper noted: "It is likely that many UK-based (and other EU) companies have incurred significant expense to develop (and now to market) portability solutions for their respective customers. But such legal uncertainty for service providers and rights holders is not the only reason this deserves urgent Government attention. The potential consumer disappointment and negative reaction that would result from the marketing and introduction of Portability in April 2018, only for it to then end in April 2019, is clearly highly undesirable." The paper aims to ensure the government puts IP into the core of its Brexit negotiations and future relationships with EU member states and beyond, protecting rights holders. It warns of five cliff edges faced, including those over content portability. As chief Eddy Leviten said: ""The Alliance welcomes the Government's domestic efforts and commitments thus far to protect the UK's world-leading IP regime post-Brexit. However a number of specific and considerable issues regarding our future relationship remain unresolved. Our members need greater certainty, and we hope that the deep concerns outlined in this report can help focus minds, garner explicit commitments on the Government's intentions and guide negotiations to agree a comprehensive and reciprocal trading relationship with the EU. A successful Brexit deal with the proposed implementation period would delay these 'cliff-edges' to 2021. However industry has been clear again and again that continued uncertainty will affect investment decisions long before then. Indeed in many Alliance member sectors it is affecting investment decisions now."
Our favourite story of the week, and a follow-up to one we ran when it first raised its ugly head some time ago, is what may be a conclusion to the saga of the Bond box set. As we noted last year, some US consumers were irked that Bond box sets promised to include "all the Bond films gathered together for the first time", but then failed to contain either the original David Niven Casino Royale or the later Connery outing, Never Say Never Again. One outraged punter brought a class action suit, where others can join in, even though MGM and Fox, the joint respondents, argued: "The James Bond DVD and Blu-ray collections, which clearly list the included films, have been enjoyed by millions of satisfied consumers around the world. We intend to vigorously defend against these frivolous claims." Now, however, a settlement has been reached, although, as has been noted: "The settlement is not an admission of wrongdoing and the Court has not decided who is right and who is wrong. Instead, the parties decided to settle the dispute." ANd the settlement offers anyone who bought one of two box sets the opportunity to claim a free digital copy of the two films. More here at www.bonddvdsettlement.com. Given an increasingly litigious climate in the UK, beware these kind of things on these shores…
---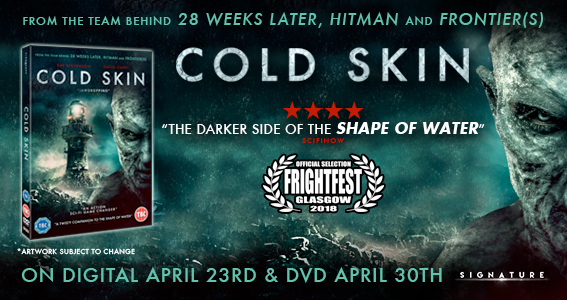 ---
The movie was finished, we all reviewed it together with J.J. and his team. We all decided there were things about it that made us have a pause about its commercial playability in the traditional matter. There was an ability for us to be fiscally prudent and monetise For fans of Cloverfield, the fact is many, many more millions of people saw the movie. It's a positive on every level."
Andrew Gumpert, Paramount chief operating officer, on inking the deal to take The Cloverfield Paradox on to Netflix…
Peter Rabbit successful held off the challenge of Pacific Rim Uprising ahead of the Easter holiday season, the former remaining at number one with £13.7 million in total receipts, the later with £1.65 million in its opening weekend at UK cinemas putting it at number two in the box office top 10. The Greatest Showman has now passed the £40 million mark, while other new entries included A Wrinkle In Time (£655,542) and Unsane (£478,451).
Another week, another Stephen King adaptation, nay, reboot, is on the cards. And this time it's The Tommyknockers, the story of a gas that seeps from an alien craft and has a transformative effect on nearby citizens – both good and bad. The new take, it was adapted more than 20 years ago as a TV miniseries, will come courtesy of genre director James Wan, the man behind the likes of The Conjuring.
Steven Spielberg's busy again – latest project announced with the involvement of the famed director is a 10-part series for Amazon Prime, Cortes. The series, will be executive produced by Spielberg alongside star Javier Bardem, while the story follows the adventures of the conquistador who took on the Aztecs to assert Spanish rule.
Over on Netflix, the company is developing another new series, going further back into time, or rather, legend. For it has taken on comics guru Frank Miller to work on a new series based around the tale of Kin Arthur. Miller, who successfully revived Batman at the tail end of the 1980s and gave birth to The Dark Knight, recalibrating the character, is working with animation scripted Tom Wheeler. The series will be call Cursed.
More second season TV fare…
To subscribe to The Raygun newsletter, please email
info@theraygun.co.uk
with subscribe in the subject matter
To unsubscribe, email

info@theraygun.co.uk

with unsubscribe in the subject
For editorial or advertising queries, contact

tim@theraygun.co.uk