---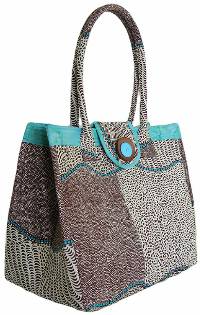 The Brooke's Bag Pattern by Aunites Two includes sewing instructions for creating a quick every day bag with a wide bottom and four inside pockets. The bag body is channel stitched to add texture.
---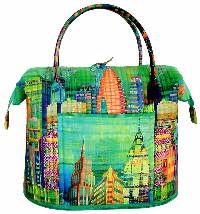 The Poppings Bag Pattern by Aunties Two includes sewing instructions plus 2 Stays for creating a large zipper top bag that is great for carrying all of your magical stuff! Two pockets on the outside and inside keep everything organized. The structural stays keep the bag in shape.
---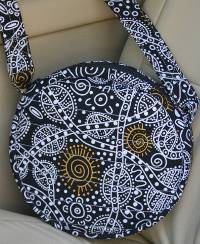 The Roundabout Bag Pattern by Poorhouse Quilt Designs includes sewing instructions and pattern templates for creating a round purse taht uses pre-cut foam circles for ease and accuracy.
---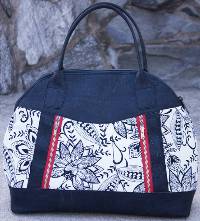 The Sublime Bag Pattern by Sew Sweetness includes instructions and pattern templates for creating an edgy bag featuring front diagonal zippers and unique accents on the front and back of the bag, with multiple pockets on the exterior and interior.
---
---
If you wish to receive an email alert when newsletters are published, please sign up: newsletter sign up link
---
PursePatterns.com has an extensive listing of free bag patterns!
---