The teachers showed up in droves on Monday of course, pretty easy to draw a crowd when they are lobbying for extra money in their paycheck and the legislators know that there are a lot of votes and a lot of people to go against them so the teachers are handled carefully.
The Senate is holding up tax cuts as always. HB 2508 will chop the top tax bracket by a quarter of a percent and chop the corporate top tax rate by one percent by 2016 as long as tax revenues are sufficient to trigger the cuts. The Senate wants a bill that doesn't cut corporate tax rates and to the uninformed that sounds incredible that the Senate which is controlled by big business special interests wouldn't want their taxes cut. But the special interests already have their taxes lowered by tax credits and previous legislation; no way in hell they intend to share that advantage with non members of the State Chamber of Commerce.
Both bills are perfect political creatures in that they give a promise of something that doesn't chop existing government spending but relies on increased revenue. Far better that tax rates get cut by permanent cuts in government programs, payroll, and obligations.
Another bill, HB 2642 passed the House despite a massive increase in state tax dollars being transferred from the state transportation department to the school systems. The transportation department would give up almost half of the 60 million per year in increase that it has been spending on roads and bridge improvement and the money would be funneled into almost 30 million per year increase each and every year until the schools are getting an additional .6 billion dollars a year, contingent upon state tax revenues growing by one percent per year.
Now supporting education is good but education should be a local responsibility and the money should come from local tax revenue, not state money that should be spent for state projects. Roads lead everywhere and are a true state responsibility. Schools should be funded at a rate the local community sees fit, by taxing themselves so they have control over the spending and tax burden. Small amounts of money spent on a state education department to implement minimum standards is a good idea or to coordinate purchasing to save money; other than that why send money to the Capitol and then send it back to the cities and counties?
The infamous Capitol repair legislation appears to have been stopped for the moment as HJR 1033 which allows a statewide vote on selling 120 million in bonds has passed the Senate Rules Committee. Increasing state debt is a third rail item in an election year so the Senate and House want to punt the decision to the voters where special interest money and a compliant media will likely mean that the bonds will get sold despite the wasted tax dollars for interest and bond sales fees.
The State Chamber is after more tax money again by an expansion of the Quality Jobs Act that has funneled millions and millions of state tax revenue into corporate bank accounts. The new program is called the Quality Workforce Act, SB 1639 and it has passed the House A&B Committee and heads to the House floor next. The legislation reimburses employers up to 105% for training and education. Businesses can afford to pay for training if it is a good investment and increases their profits. All this legislation does is allows them to recover the costs and lower their tax bills. Why stop there? Why not allow 105% deductions for all the costs of doing business for special interests that spend the money bribing politicians? Let the small businesses that aren't State Chamber members and the little people pay the taxes…. Irony intended for the clueless readers.
As we are coming closer to the end of session we need to remind legislators that the Republican Party Platform should guide their votes in the coming days.
That means to cut the size and scope of government and reduce spending, not increase it.
That means allow businesses to thrive by leveling the playing field and removing unneeded regulation instead of giving special interests an advantage over those businesses that are working hard and making payroll instead of lobbying for corporate welfare.
That means repealing laws instead of passing more and more restrictions on Oklahomans without a clear need and by looking at potential unintended consequences of additional regulations.
We remind the legislators that the 2014 RINO Index will highlight the worst cases of special interest legislation and political careers can be damaged if the voters learn of exactly how liberal and wasteful the legislators have been at the Capitol.
We especially remind Republican legislators that the Democrats will be waiting to remind the voters that the Republicans are in charge and not following their campaign promises.
We remind legislators that acts of political cowardice like asking the voters to decide the fate of corporate welfare programs and increasing state debt to repair the Capitol or fund the American Indian Cultural Center will be pointed out. And the voters will be reminded that the state once had a maintenance budget that kept buildings in repair until politicians diverted the funds. Tell me of a single business that doesn't set aside maintenance money as part of their annual budget process.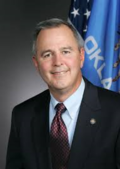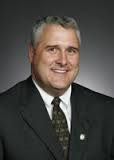 KFAQ Tulsa Conservative Radio
Upholds Conservative Values
Brian Bingman Throws the Sergeant at Arms and
Floor Leader Shultz Under the Bus!
Sergeant at Arms Bob Craig was an Alleged Ghost Worker in 2006
Turns out that the Senate leadership demanded that the sheriffs "pile up" their guns outside the Senate chamber or leave the Senate gallery. The sheriff made the point that it was unsafe and ridiculous to pile loaded weapons outside where the public and even children were walking around.
Bingman admitted that he hadn't listened to the original interview and was forced to listen the facts presented by the sheriff. Bingman of course threw the Senate staff under the bus by claiming that no Senator asked for the guns to be "piled up" outside the gallery.
Bingman wove a tall tale including being amazed that the sheriffs were leaving when the Senate tried to recognize the sheriffs. Of course this has never happened before, and Senate staff was completely responsible according to Bingman. Pat Campbell said that legislators were telling him that Bingman was responsible and Bingman ducked and dodged claiming that he didn't know the sheriffs were even present.
Bingman made a crucial mistake after apologizing and claiming there were no rules or senators asking for the removal of weapons. He mentioned the Senate rules say that weapons were not allowed in the Senate Chambers and Pat Campbell pounced on the Freudian slip and had Bingman stumbling and mumbling trying to defend his statement.
Campbell pushed hard on Bingman to own up to what occurred and Bingman blamed the Floor leader, Senator Shultz! It was hard not to laugh out loud when Bingman then said that the Floor leader shouldn't come in to tell his side of the story. Then Bob Craig, the Sergeant arms was named by Bingman, and thrown under the bus after Bingman outed the man. Bingman asked that a place in the basement be made to hold the sheriff weapons when they visited the Capitol.
The rest of the audio covered Common Core and how the Senate was pushing the legislation. Campbell admitted that both he and the floor leader, Shultz, came in to vote for the Common Core legislation. Of course the Senate passed the controversial legislation after reversing the intent of the bill from prohibiting Common Core to implementing Common Core.
Bingman lies about what they did to the bill of course, calling it "strengthening" the bill instead of what it really was.
The callers excoriated Bingman and the Senate over the Bingman/Sheriff Disarm scandal and Common Core. Remember that at the time that that show was recorded many thought that the Senate passing the "anti" Common Core legislation was a good thing but later it came out that the Senate had gutted the legislation and re wrote it to implement Common Core.
But who is Bob Craig and what kind of man is he that he would first demand that the sheriffs disarm and second that he could be thrown under the bus so quickly by Senator Bingman?
The board of the nonprofit placed former Senator Bob Brown on administrative leave (as in paid vacation) and voted to pursue an independent investigation but held off after the state attorney general Drew Edmond's office asked them to wait till the matter was submitted to a grand jury.
Suddenly the investigation disappears as fast as it was announced with no mention of a grand jury ever looking into the Bob Craig ghost worker allegations.
Now is old Bob going to complain about being tossed under the bus by Bingman? Not likely, old Bob is going to keep his head down and is probably content that his past didn't get reported by the other media outlets. This is how the system works; advance enough corrupt men and women until the system can protect its own when a scandal erupts and depend on a compliant media to let the allegations fade away to preserve their access to the politicians.
We emailed the Attorney General's office asking for the form required for an Open Records request on Bob Craig's alleged ghost worker investigation and will report back once we have dug deeper into the story.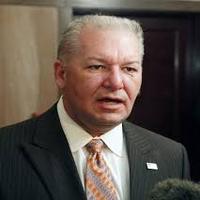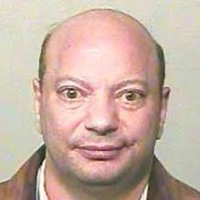 The District Attorney's Office Conducting a War on Women
or Simply More Corruption?
By Ms PM
When it is brought to light and there are five counts of sexual battery charged against a doctor and every charge is dismissed, it is an understatement to question exactly what is going on in the Oklahoma County District Attorney's Office.
Back in 2011, Dr. Medhat Michael, was accused of sexual battery. Not only did this include his patients, the staff was also in his bulls' eye. Can you imagine what it must feel like to be in a situation of this magnitude and all you want to do is earn a living? Forced with a decision of securing new employment without disrupting an income to keep the home life somewhat stable gives a new meaning to life isn't fair. The DA's office saw fit to rub it into the faces of the women brave enough to come forward by turning this creep loose.
KOCO 5 reached out with their questions but no one at the District Attorney's office felt the need to touch them back with any answers. We ask, why not?
What is baffling to us are the statements in this article. "On March 6
th
the medical board
barred
the doctor from ever practicing medicine again." It appears that the DA made the dandy "deal" to dismiss all charges because the Doctor
agreed to hand over his license
. If the medical board had jerked his medical license on the 6
th
, then why was the deal based on the doctor relinquishing his license when he was before the court on the 10th? Does anyone else see that it was a done deal? The article leaves one to believe that the doctor had some say in turning over his license to achieve the grand plea deal, but did he? And if this pitiful excuse for a health care professional was forced to forfeit his license, why is he not being held accountable for the criminal act itself? Does this mean that he can perform sexual battery against women at some later date and the DA's office will justify those charges being dismissed because he skated the first time?
Once again we ask…how much corruption are citizens willing to overlook and pretend it isn't happening? Shouldn't this doctor not only lose his license but spend time in jail? The women that filled the charges seem to think so. Would you? You can bet your paycheck that if this happened to the wives, friends or children of anyone within the DA's office, this doctor would be under the jail. There is no proof and no way to attain it but it all falls under that category of "there are just some things we know."
We can't help but wonder why this sweet deal. Here are a few reasons that may shed some light on the real possibilities of the workings of our government bureaucrats here in Oklahoma.
These are the attorneys for the good doctor. They all gave campaign contributions to District Attorney David Prater on different occasions. How better to repay the money favor than dismiss the charges against their client. These actions not only ever pass the smell test, they can't be proven either:
JAYE MENDROS
105 N Hudson
Oklahoma City, OK 73102
Attorney
Self-employed Mar 22, 2006 1,000.00 Written Instrument 2,500.00
Self-employed Jun 21, 2006 500.00 Written Instrument 2,500.00
Self-employed Oct 05, 2006 250.00 Written Instrument 2,500.00
Self-employed Oct 05, 2006 500.00 Written Instrument 2,500.00
DEREK CHANCE
624 NE 15th
Moore, OK 73160
ATTORNEY
SELF Nov 05, 2006 500.00 Written Instrument 500.00
Remember Wade Starr? Looks like his attorney gave campaign contributions to sweeten District Attorney David Prater's honey pot.
GARY WOOD
612 NW 40th
Oklahoma City, OK 73118
ATTORNEY
RIGGS, ABNEY Nov 10, 2006 150.00 Written Instrument 150.00
"Today, David Prater humbly serves as your elected choice for Oklahoma County District Attorney where he fights every day for "justice for all." Regardless of race, creed, religion, or socioeconomic status, David Prater desires to see justice served for all people of Oklahoma County. Above all else, Mr. Prater is most grateful for his wife and their two children. The Praters share a deeply held faith in God and dedication to putting family first. These principles provide the foundation to their commitment to make Oklahoma County a place where families thrive in safe and healthy communities."
So…we ask. When the DA's office turns loose a doctor that has been menacing society, what is their definition of "safe and justice for all?" Are we the only ones that think the District Attorney's office lives by a different set of laws?
We also ask…why is it that the District Attorney's office is attempting to put a man in jail for sending an email warning a politician that they will be in the spotlight if they don't do their job but has no problem dismissing charges against a man with five counts of sexual battery against women?