Last week we published two stores covering the two candidates for Senate District 34, one on the Democrat and the other on the Republican in the race. As you might recall we offered no endorsement in the race. The Republican McLain, did have some indications that he was fairly conservative and he did defeat one of the RINO candidates in a tough primary, the guy had been swarmed by the John Birch Society state leaders and usually that means the kiss of death for a campaign.
Dossett had special interest donations coming out the yahzoo, attorneys, realtors, and educators, lots of lobbyists connected to or sympathetic to the State Chamber of Commerce. We fully expect to see a surge in donations on the last campaign report once it becomes pubic record and those donations will be from the State Chamber crowd.
Several online blogs and the Oklahoman editorial column claimed this was a defeat for a conservative but none of the sources showed how much support the Democrat received from the State Chamber. But with the election comes the district changing party hands for the first time since 1990, a district dominated by Republicans and therein lies another story.
It was a 6% win, meaning a shift of 3.1% would have reversed the result. The Democrat was a popular teacher and coach, an Air National Guard veteran. Still the Democrats will hold a mere 9 seats out of 48 seats in the Senate and several of the existing Democratic senators are term limited in the coming year. Like the Dank district election party reversal this shows that the Republican brand has become sullied and putting an R behind your name isn't a sure fire way of winning an election.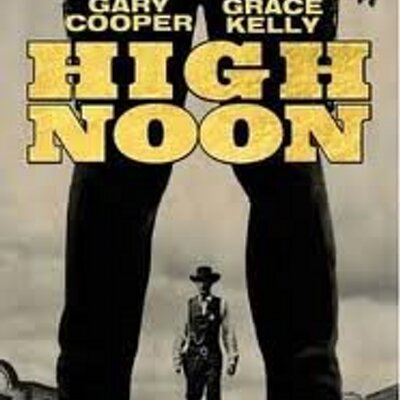 Kevin Adams to Speak at the High Noon Club on Monday
Kevin Adams, one of the best trial lawyers in the state, is slated to speak at noon on Monday at the High Noon Club lunch meeting, held at H & H Gun Club adjacent to 1-40 and Meridian. Adams will speak on what to think about prior to using your gun for self defense and what to say and do after you defend yourself using deadly force.
Kevin will cover the law that stipulates when deadly force can be used but more importantly he will cover the single reason one should use lethal force. Kevin was also the attorney that successfully defended our own Sooner Tea Party leader in the blackmail trial, walking him out the door that night at the conclusion of the trail despite the best efforts of the judge and prosecutor. Kevin also successfully handled the appeal to the Court of Criminal Appeals that resulted in the vindication and reversal of the verdict and the complete dismissal of all charges after a nearly three year ordeal.
The meeting begins at 12 noon on every Monday at 400 Vermont Avenue, North Vermont Ave #110, Oklahoma City, OK. If you have never attended they are facing the highway on the North side of I-40. Take the Meridian exit, turn back east at the first street, and once you dead end turn back south till you are forced to follow the road alongside I-40. There is plenty of parking usually and there is a café at the gun club that serves some fairly good food.
Shouldn't a Re Tread be Nominated for the DEQ Waste Tire Program?
By the Watchman
Why does it seem like only the well to do and powerful get the padded jobs inside the state government? Do contributions to campaigns have anything to do with it? Does status in the community have anything to do with it, or as in this case could it be an attempt to give a man a state retirement check a few years out? Here is what we were able to find.
We first took interest in this when we came across this article
Governor names Andy Lester to Oklahoma State Regents for Higher Education | News OK
. We needed to look into Mr. Lester and find out a little about his background. From this article we actually see more of an interest in the Citizens of Oklahoma from the Governor than we have seen from her in the past seven years. It states in part
''proven himself to be a Champion of Education."
Somehow that just doesn't agree with the statistic quoted in the same paragraph
"That is what our state needs to close the skills gap that has left nearly eighty thousand jobs unfilled in Oklahoma."
We find this to be an incredibly ill-conceived statement since that gap has grown considerably over the last seven years.
The next article of interest we found was this
Andy Lester
. This is a brag sheet on the accomplishments of Mr. Lester. It even goes as far as to list cases in which he was involved. He's worked for both Republicans and Democrats at one level of the government or another. It indicates that he's also been a member of the Board of Regents for A&M Colleges here in Oklahoma since 2007.
The next item of interest we found was this
Mr. Andy Lester | Oklahoma Agricultural & Mechanical Colleges
. This article indicates he obtained his bachelor's degree from a University in Germany and graduated magna cum laude, from Duke University in 1977. It also indicates he received his Juris Doctorate and Master of Science in Foreign Service degree from Georgetown University. These are all liberal dominated schools in which he received a liberal education. We ask why we would want such a liberal in charge of higher education of our children.
We at this point cannot recommend Mr. Lester to be approved to the Board of Regents for Higher Education in Oklahoma. Despite the reassuring words of a failed Governor, Mr. Lester's tenure as a Regent for Oklahoma State A&M University's has not produced results necessary to close the gap. It is inconceivable to think he would be able to do so with Higher Education. With all the changes occurring in Oklahoma Education these days a tough Conservative hand at the helm would be more likely to make the correct decisions in educating our children and future leaders. We don't need any more politically correct pay for play leaders in our education system. We need true educators not litigators.