IN-STORE EXCITEMENT CAN REVERSE TREND…
KANTAR QUARTERLY FIGURES UNVEILED
HALLOWEEN BOOSTS CATALOGUE SALES AT FOPP
FOX PLAYS IT SMART WITH CHUCKY…
…WARNER SLEEVES UP FOR OCTOBER
DINOSAURS' TASTE FOR DIGITAL
JURASSIC LARKS ON THE SOUTH BANK…
…AS UNIVERSAL GOES HYPER IN STORES
SPIRIT REWRITES COMEDY RULE BOOK…
…AND LINES UP BIGGIES FOR 2018…
BISHOP, LYCETT LEAD COMEDY CHARGE
AT THE MOVIES
TRAILERS OF THE WEEK
---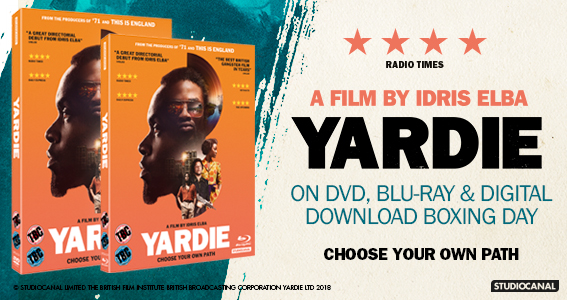 ---
If you can't read this newsletter or see the ads, please click here. We've been away for a few days for half term, hence the late running…
It was a good week for… Jurassic World looking far from extinct, as it prepares for physical landing with strong digital performance …
It was a bad week for… Impulse sales falling in stores…
With Marvel superhero Spider-Man's latest game outing dominating the console market in Q3, it was a good three months for the games side of the business, according to the quarterly figures released this week by Kantar Worldpanel. And despite some comfort for video retailers – Sainsbury's being chief among them (its shape of video grew by almost two per cent), as well as further sales growth for HMV – there were other worrying signs, not least the fact that impulse purchases were down year on year, equating to £18 million less spent on video product than the same period in 2017. But, Kantar noted, the success of the likes of Deadpool 2, with the resultant PR activity such as its Blockbuster store efforts, highlight what can be achieved when consumers find out about releases through smart activity. Kantar analyst Sam Causley said: "While it does represent a stark loss, retailers could choose to see the drop in impulse purchases as a sign that they should focus on attracting more browsing shoppers. The video market is a great opportunity for retailers to engage with fun, experiential marketing techniques. By making aisles and displays enjoyable to explore, supermarkets can appeal to consumers who aren't just looking to grab what they need and go. These sorts of campaigns appeal beyond a title's regular fan base and are often discussed on social media and through word of mouth. For example, one in 10 who bought Deadpool 2 were aware of its experiential marketing campaign which saw a pop-up version of 90s video store Blockbuster open for two days in Shoreditch."
Kantar also suggested that, given the success of the Mamma Mia 2 soundtrack – a title that helped HMV achieve further market share growth, rising for the second quarter running, up to 28 per cent – it could be an ABBA-tastic Christmas for retailers. As analyst Sam Causley continued: "As was the case with the release of The Greatest Showman earlier this year, retailers will be hoping that the strong performance of the Mamma Mia 2 soundtrack will translate into positive sales for the film when it is released on DVD and Blu-ray. Combined with the release of Cher's album of Abba covers, Dancing Queen, this could mean that the Swedish pop sensations have a noticeable impact on the entertainment market in the run up to Christmas."
Elsewhere, Kantar also signalled further successes in the games sector, with Sony and its exclusive Spider-Man title helping the console achieve a 58 per cent market share, while the centenary Now That's What I Call Music title was also mentioned. Amazon saw its video games sales rise by 60 per cent, which helped it grow its overall entertainment market share to more than 23 per cent, a rise of almost two percentage points and extending the gap between the online retailer and HMV. Analyst Sam Causley said: "Amazon's success was driven primarily by under 35 males, who accounted for £3.9 million of the £7.9 million growth. This is unsurprisingly a core demographic for video games, but if the retailer works harder to reach more audiences it could improve its performance even further."
---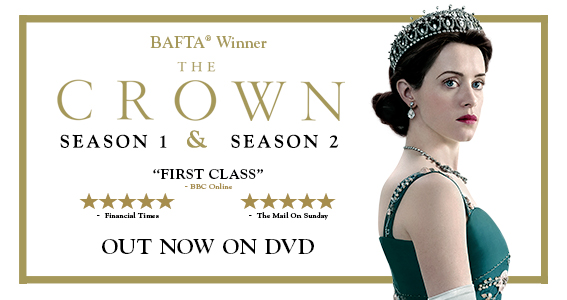 ---
Fox's work on Deadpool 2 has been singled out for praise by Kantar Worldpanel, not least for bringing a sense of fun and enjoyment back to stores and getting consumers excited about releases, thanks to its initiative with Deadpool 2. The major is sure to earn plaudits for its efforts in creating a Blockbuster pop-up store, and now it is working on similarly smart initiatives for the current number one theatrical blockbuster, Freddie Mercury and Queen biopic Bohemian Rhapsody. The film, which premiered last week and opened at cinemas with a massive £9.5 million in UK box office receipts, will arrive in the first quarter of 2019 and will follow similarly smartly marketed Fox titles such as the aforementioned Deadpool 2 and The Greatest Showman, still riding high in the Official Charts Company's listings after some six months on release. Commenting on its success and plans for the home entertainment release of Bohemian Rhapsody, Fox's Helena Lepeu said: "Finding and creating new, exciting, enticing and unique ideas for our releases is something the team here pride themselves on. The successful opening of Bohemian Rhapsody at the Box Office puts us under pressure to ensure we are the champions when it comes to the home entertainment campaign!"
As Halloween comes to an end, we thought we'd catch up on one of the key retailers for scary fare during the spooky season, Fopp. We covered the specialist retailer's promotional activity with the likes of Arrow and Shameless earlier in October, so it's only right to see how the month panned out. And the retailer has shown what can be achieved with smartly promoted catalogue activity in the run up to Halloween, posting year on year growth for its offering. Fopp's Zak Lewis Kilburn said: "Fopp has had another spooktacular Halloween, with our second year running the Modern, Classic and Cult campaigns, alongside the first Shameless Video promo for a few years (and the first to include their Blu-rays!). Despite declining markets all year, we saw a three per cent year on year increase, which is a fantastic result. This has been achieved by working closely with Arrow Video and Shameless, our store colleagues who went above and beyond to make it such a special event and the head office team who kept the cogs turning!"
Sticking with Halloween, it's good to see studios putting together their own initiatives for catalogue horror titles. Take Fox, which hosted a screening for press, influencers and more to remind them about the original Child's Play, with the resultant social media activity and more going to nudge consumers about its availability and status as perfect Halloween fare. What's more, it also put together a Twitter initiative to push the title, the activity drawing the interest of some closely involved with the long-standing horror franchise. As Fox senior marketing manager for catalogue Chris Sharp noted: "We couldn't let Chucky's 30th birthday go by un-supported but we were bowled over by the reaction to our special screening event (complete with giant Chucky toy box for attendees to pose in), especially as we had social influencers there who'd not even been born when the film came out and they loved it. For the fanbase we gave them an old-school tweet-a-long which was very well supported indeed, confirming that with the right film and the right set up it's a great way to bring catalogue to life, so much so that Child's Play writer Don Mancini even joined in."
Staying with all things spooky, and Warner was also keeping busy this October, after giving its key horror titles – remember, the studio boasts the majority of the Stephen King adaptations among other pivotal planks in the horror canon – a fresh new look for 2018. The design mirrors much of that of its catalogue offerings; clean, simple and effective. Its new look was vindicated by the results too, the major said. Catalogue marketing manager Carla Bell noted: "We are delighted with how our Horror Reincarnated collectable range has been received at retail. We have seen really strong results throughout the Halloween period across all of the titles." ­
---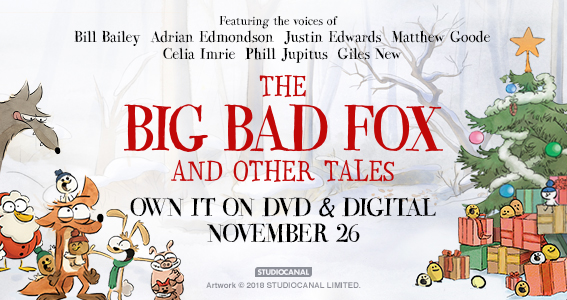 ---
And what of this week's sales? Well, Sicario 2: Soldado was moving faster than a drugs mule across the US and Mexican border after its first few days on sale according to the Official Charts Company's midweek bulletin. It's well ahead of perennial chart favourite The Greatest Showman – by some 7,000 units no less – with another new release in the shape of Universal's The First Purge also arriving. Horrors abound with new entry Mandy at number eight at the halfway stage, with Studiocanal classics from John Carpenter The Fog and They Live at numbers nine and 14 respectively. Candyman keeps the horror flavour going at number 20, with other new entries including the fourth outing of Star Wars Rebels at number 12, The Bombing at number 22, 2001: A Space Odyssey at number 23, Edie at 30 and Whitney at number 32.
Over in the digital world, the one making all the running so far, and looking like one of the year's biggest hits, mirroring its impressive box office feat, is Jurassic World: Fallen Kingdom, the latest in the mega-franchise. Its performed impressively during its exclusive digital window according to those in the know. What's more, the title is setting things up nicely for the next few months on the digital side of the business. As Virgin Media Store senior manager Adrian Zak said: "Jurassic World: Fallen Kingdom has been a roaring success for us on the Virgin Media Store with one of the best performances for a title so far this year. We also had a strong pre-order conversion. As we head into Q4 both buys and customer registrations are up so it promises to be a strong sales period."
The campaign for Jurassic World is now on full flow, Saturday November 3 sees the fruits of Universal's tie-up with Jeep being unveiled, with an experientlal outdoor set up of a dinosaur chasing a Jeep on the South Bank providing photo opportunities aplenty. In-store AR activity, as outlined here when Universal announced the global initiative earlier in the summer, will also bring the film, available in multiple SKUs sand assorted exclusives and gift with purchase offerings, to life. Commenting on the release, Universal marketing manager Grace O'Donnell said: "We're very excited to kick start our Q4 with Jurassic World: Fallen Kingdom. This sequel to the beloved franchise doesn't disappoint and looks incredible in HD. It's been a really fun one to work on and we're confident it will be a roarsome success next week."
As well as its augmented reality activity for Jurassic World, Universal is also partnering with HMV on a new concept utilising holograms in store to again increase consumer excitement. The state of the art Hypervsn initiative has been showcased at the likes of CES, and while it is a home entertainment first, it has been trialled by the likes of Louis Vuitton in Selfridges. As well as bringing 3D pack shots to life, it will also showcase holograms of dinosaurs for Jurassic World, floating petals for Mamma Mia 2, assorted exclusive ranges such as HMV's VHS Range, catalogue titles, HMV pure competitions organised with Universal and characters such as Nipper and Gunter from Sing. Initially trialled in three stores, there are big hopes behind it. As Universal's head of customer experience Vicki Davis said: "I'm delighted that we have been able to partner with HMV in trialling the amazing Hypervsn technology in three of their stores in the run-up to Christmas. This will not only give us the opportunity to showcase some great Universal and Paramount new release products, the fantastic HMV Christmas branding, brilliant value-for-money offers and exclusive HMV products, catalogue ranges and competitions, it is also one of the most attention-grabbing display solutions that we've ever seen and we're looking forward to seeing consumer reactions, as well as measuring the impacts on footfall and sales. We believe that this will be the first time that many people will have seen this technology and have loved working with HMV to bring this innovative and creative new technology to three busy shopping centre locations."
---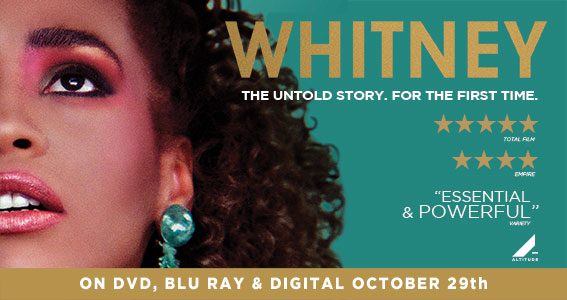 ---
Monday also sees a key drafting opportunity in the shape of the original TV series of Widows, the Lynda La Plante epic programme which provided the source material for Brit director Steve McQueen's new take on the story, which is hitting cinemas after its high-profile London Film Festival premiere. Network is releasing the seminal ITV crime drama on to Blu-ray and the company's Tim Beddows said: "To coincide with Steve McQueen's outstanding new film of Widows, we allocated a considerable resource early in the year to set about restoring the entire original TV series. Going back to the original film elements we've produced an equally outstanding restoration, for use exclusively on our Blu-ray release. We're very proud of the result and looking forward to breathing new life in to an old classic."
Due in stores on Monday through Universal is one of the outstanding performances of 2018 in the shape of Ethan Hawke's fine turn as a tortured pastor in First Reformed. The film has earned numerous plaudits and significant box office since its theatrical release through Universal and their exhibition partners Picturehouse, not just for Hawke's sterling work, but co-stars such as Amanda Seyfried and writer/director Paul Schrader too. It comes to market with a wealth of four and five star reviews behind it, and could well be bolstered by nominations and awards for Hawke and co during awards season. Last week saw it earn three nods at the Gotham Awards, handed out in New York for independent films, for Best Film, Screenplay and an inevitable Best Actor for Hawke. Executive Producer Martin McCabe, a former Palace and Tartan exec whose company financed the picture alongside another industry stalwart Mick Southworth, said: "We think it's going to have a long tail because of the awards buzz surrounding the film. To still be in the conversation, a good few months after release, shows how strong a piece it is and a credit to the release campaign. People will keep discovering the film and we think the word of mouth will continue for some time. Universal and theatrical partners Picturehouse have done such an incredible job on getting the film out to a wide audience in the UK which is not an easy thing given current market conditions and we're now really looking forward to the home entertainment release."
Halloween is now behind us and the Christmas season is beginning in earnest. But as the last pumpkins are being binned and the decorations came down, Monday November 5 appears to combine the best of October 31 and December 25 too. For there are a raft of seasonal horror releases, Christmas-themed titles that are less kindly Father Christmas and his helpers and more evil elves and slasher Santa. Among the titles being released are Secret Santa, under the FrightFest Presents banner from Signature and a brace from High Fliers, Mercy Christmas, in which an unwitting man faces becoming Christmas dinner himself, and Evil Elves, which is, well, the title gives a clue as to its protagonists. The trend for Christmas horror films has come to the fore in recent years with the likes of Krampus and Better Watch Out taking the phenomenon to a wider audience and increasing the profile of this kind of film. Commenting on the trend and its two titles, High Fliers' Mark Anderson said: "We have seen the Christmas horror genre become more popular over the last few years and we had some success with the Krampus films, now we are looking forward to seeing how our two new festive horror releases sell over the next few weeks, Mercy Christmas mixes horror and dark comedy and it has been very well received with a lot of great reviews, Evil Elves will appeal strongly to horror fans and is something different, both have great artwork and will stand out on the shelf."
---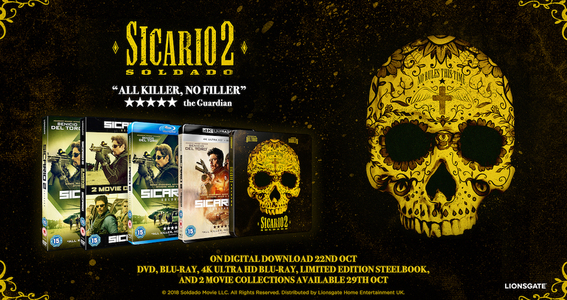 ---
Comic Micky Flanagan's live release in 2017, through Spirit, rewrote the rule book for comedy and special interest releases. After scepticism in some quarters, the title was a roaring success, showing that the comedy and wider special interest gifting market was alive and kicking – as long as the title and the support behind it was right. Furthermore, the 334k units sold by the release (with a further 46,000 box set sales) had not only breathed new life into a sector but also helped redefine it in the digital era. An' Another Fing boasted strong digital numbers a trend that has continued into 2018, and has helped point a new way forward for comedy and special interest. Spirit chief Rob Callow said: "The notable thing about the release was that everything was done in conjunction with Micky and his management. They had full involvement, which enabled us to really use his substantial Social media reach, live shows and PR appearances as a marketing platform. There was a concern that comedy and the wider special interest market had had its day on home entertainment. But Micky, along with other titles, showed that with the right artist and the right product with good strong marketing behind it, there is absolutely still a very strong gifting market." And, as Callow further noted: "Micky was effectively the publisher, it's a very different model to the one in the past, where the artist made their money whether a title sold or not. Micky and his management were highly motivated to get behind the release and really interested in the data and figures. The EST release also did really well into Christmas and then we switched on the TVOD offer post Christmas which has continued to do really well since. There's a strong digital opportunity here alongside physical."
This year Spirit is doubling its comedy quotient, with not one, but two biggies. In one corner there's the well established John Bishop, with Winging It Live due on November 19. Given his wide appeal, this is the contender for Micky Flanagan's crown in 2018. As Spirit's Rob Callow said: "There are a lot of parallels between the two. John Bishop is great to work with and coming from a corporate background he gets it commercially. In the current market, some comedians go to Netflix, but the ones that support home entertainment releases know they've got to work hard. John launched his new release with an exclusive message on his social media channels this week. He's specially recorded voiceovers for the DVD menus, he's got a strong social media footprint, and will be using exclusive clips from his warm up gig tour across Ireland to promote the release. Coming off the back of his biggest tour and his enduring popularity it's got all the right ingredients and now it's a case of getting the right mix between social engagement, PR and more traditional above the line marketing." John Bishop will be appearing on various sofas starting with Jonathan Ross next week. "The campaign starts with PR, and social followed by in-store activity, radio and posters are also very effective which we will be utilising for the gifting period in December" said Callow.
Also due from Spirit is rising comic Joe Lycett. His profile has rocketed over the past year, and the time is right for the stand-up comedian to break through into the mainstream. The wonderfully named I'm About To Lose Control And I Think Joe Lycett is also due on November 19 (it follows on from the similarly smartly named That's The Way, A-Ha A-Ha, Joe Lycett). Again, as Rob Callow noted: "It looks like he's set to go even more mainstream and his star is very much in the ascendance. His first release came out following a tour to 20,000 people, this time his totally sold out tour is playing to more than 100,000 people. The show was filmed at Hammersmith Apollo, where he was playing for the first time, and his social media presence and awareness is off the scale. He's got a really broad fanbase, which spans physical and digital audiences alike. Joe is very much in demand, he has new mainstream TV shows, his ongoing tour and PR wise everyone wants him on their show. He's basically got all the right ingredients. Support from retail for both Joe and John has been fantastic for which we are very grateful to give both releases the very best chance of sales success."
While impulse purchases and, consequently, DTV sales may be suffering (see Kantar Worldpanel news at the top), there are still plenty of opportunities for success with the right kind of product in the right place with the right support and pricing. One of the key releases in that territory this year has been 4Digital Media's The Krays Dead Man Walking and this week it's been confirmed that a sequel is now planned. It comes, as ever, from the stable of uber-producer and DTV king Jonathan Sothcott and his Hereford Films operation. His credentials in this field are impeccable, and, as he told The Raygun, he believes there's still a hunger for this type of title from consumers. He said: "The huge home entertainment success of The Krays Dead Man Walking makes doing a sequel a no-brainer. It peaked at number eight in the national chart and has sold consistently since release so wasn't a Week 1 wonder. I truly believe that there is still a voracious DVD appetite for quality British crime films with decent casts - that market has never gone away,
just become more fussy. The sequel, The Krays Marked For Death is another untold chapter in the notorious twins' lives, this time dealing with Freddie Mills, the boxer who may have been a serial killer known as Jack The Stripper... and who it is rumoured had Ronnie and Reggie murder him and make it look like suicide before he was arrested. Its an even better story than the first one and will have the same formula of a big name guest star like Rita Simons supported by an ensemble cast. Hereford Films is really forging ahead with the British crime stuff now – we are also making another We Still Kill... this time titled We Still Die The Old Way, a casino heist movie called Swipe, a gangland home invasion film called Reckoning Day, Bernard O'Mahoney's book Last Man Standing and Pretty Boy, based on the life of bare knuckle fighting legend Roy Shaw, all of which are filming in the next nine months. The Krays proves that Hereford is the market leader for DTV Brit crime stuff and we are just going to keep on making them: bigger and better."
---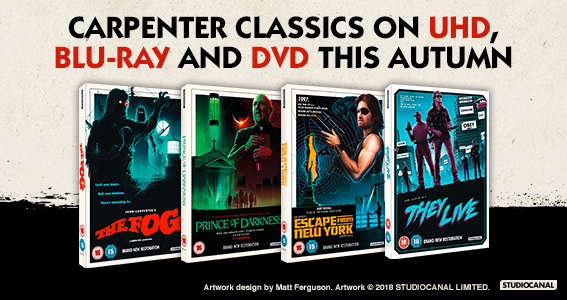 ---
"We are living in an A.I. world with AOL rules. We are not seeing enough accountability from the major internet platforms. It's an ongoing threat that we need to fight. It is a threat that is ever-changing. We should not rule out the possibility of legislation because the major internet platforms are not serving the public like they used to. When people steal creative content they are threatening the livelihoods of millions — hairdressers, mechanics, caterers."
MPAA chairman Charles Rivkin at an AFM seminar in piracy.
"Because of piracy, the marketplace is massively bifurcating between larger pictures that are basically guaranteed theatrical distribution and smaller-budget films from independents. We've seen a decline around the world in distributors participating in the industry. This is a global industry and companies need to be able to do business without restriction."
Independent Film and Television Alliance chief Jean Prewitt at the same event.
AT THE MOVIES
A double dose of long-gestating sequel news this week. For, if Instagram is anything to go by, Bad Boys For Life, the Bad Boys sequel starring its original protagonists Will Smith and Martin Lawrence, appears to be go, while Ridley Scott has confirmed he is still pursuing the idea of a sequel to his late 1990s hit Gladiator…

A sequel to a more recent hit is also moving closer to fruition. The film? The Hitman's Bodyguard, the banter-rific action thriller pairing Ryan Reynolds and Samuel L Jackson, who are planning to swear at each other for another 90 minutes or so…

Trying to keep things a secret in the Internet era is tough for Hollywood. So when The Meg executive producer Catherine Xujun-Ying said that a follow-up film to this year's big shark biggie The Meg was being looked at, but "we're trying to keep things secret" at a summit this week, she should have thought more about the "secret" bit. Now news about the sequel to the hit is out of the proverbial bag…
TWEET OF THE WEEK
Follow us on www.twitter.com/theraygun
You're on The Raygun newsletter mailing list, which has been running for eight years, because you requested it, have been recommended to us or sent us emails. You can unsubscribe at any time, if you're daft, using the link elsewhere or by emailing as below. But of course, you don't want to do that, do you? We don't share your information with anyone else, we don't like cookies and we're the good guys. We care because you do…
To subscribe to The Raygun newsletter, please email
info@theraygun.co.uk
with subscribe in the subject matter
To unsubscribe, email

info@theraygun.co.uk

with unsubscribe in the subject
For editorial or advertising queries, contact

tim@theraygun.co.uk