RETAILERS SCARE UP HALLOWEEN BUSINESS…
…HMV CUSTOMERS SAY EXORCIST IS SCARIEST
TURTLES COME OUT OF THE SHADOWS
SUICIDE SQUAD WARMS UP FOR RELEASE WITH FANCY DRESS
GO! POKEMON CRAZE FINALLY HITS DVD
RECORD CROWDS EXPECTED AT MCM
MANGA AND ANUMATSU'S MCM "BIGGER AND BETTER"
SONY CAMPS OUT AT EXCEL…
NUCLEUS GETS THE CROWD GOING…
…AND HITS FIRST TARGET WITHIN A DAY
BLIZZARD OF ACTIVITY FOR SKLANDERS
POPE GETS DAZZLER'S BLESSING
LIONSGATE RETURNS TO THE HOOD
DOGWOOF'S ON-AIR SUICIDE FILM ARRIVES
UNIVERSAL HAS INTELLIGENCE
UK COURTS BLOCK PIRATE SITES
THRONES HEADS EAST FOR GALLERY VIEWING
QUOTE OF THE WEEK
---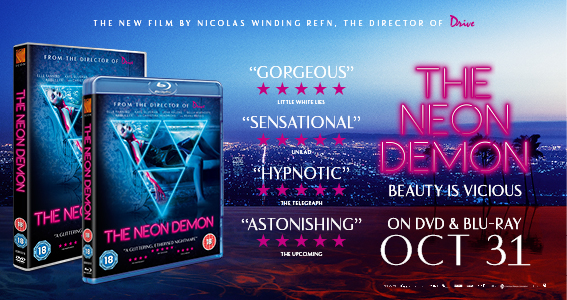 ---
If you can't read this newsletter or see the ads, please click here
It Was A Good Week For... Sucide Squad's Harley Quinn, the year's biggest Halloween costume…
It Was A Bad Week For… Pirate websites, including the huge 123movies, ordered to be blocked…
We might as well start off with this week's spooky goings as Halloween, one
of the key periods outside of Easter and Christmas, looms. The Conjuring 2 has been leading the way in stores, alongside pumpkins, horror films, trick or treat goodies and Scooby-Doo and other creepy titles for October 31 and retailers have been busy promoting catalogue titles from the scarier end of the spectrum. We spoke to some of them to discuss the pre-All Hallow's Eve boom, with hmv's Rudy Osorio said: "We're really pleased with customers' engagement in our Halloween Offers this year. To make navigation easier and encourage add on sales we segmented our scariest offers this year across Classic Horror, Modern Horror, Cult Horror, Horror TV, Kids Halloween, and US Politics (just kidding on that last one – or am I?). That seems to have worked for us and particularly so for adding more focus to the TV and Kids elements of the offer. Not surprisingly Goosebumps and Ghostbusters have done very well this season, while on TV, it's been all about The Walking Dead and Supernatural."
And at sister retailer Fopp, there's been plenty of activity too, with promotions from some of the leading horror distributors on the retailer's shelves. The company's Laurence Cane said: "Fopp has enjoyed a hugely successful Halloween campaign this year and we have achieved this by focusing on classic / cult horror and collectible labels at compelling prices, this has really driven incremental sales and is generating much positive customer feedback."
Retailer hmv further boosted its Halloween profile with its own survey put together for PR purposes. After polling 2,000 people it found that the head-spinning moment in The Exorcist was the scariest scene in film history, closely followed by the shower scene in Psycho and the ending of Carrie. Others mentioned in dispatches included The Ring, Alien, The Shining, The Birds, The Silence Of The Lambs, Saw and Men In Black. It further found the 1970s was the favourite decade for horror, while it also revealed that switching on all the lights and watching comedy were deemed the best ways to stop feeling scared. The retailer even enlisted experts to support the survey; Ian Hunter, Professor of Film Studies at De Montfort University said: "Traditionally horror films were either about supernatural and primal fears or monsters that transgress what seem to be natural boundaries (the dead who live, humans who are also animals, and so on). Today, while such films still exist, the most frightening are perhaps about the terrors of everyday life and the worst monsters are versions of ordinary people - psychopaths, serial killers - who threaten our sense of rationality." hmv linked to an online quiz here, which in turn linked to suggestions based on the score you got (and remarkably accurate they were too). There was pick up from the nationals among others, here's that Express article
---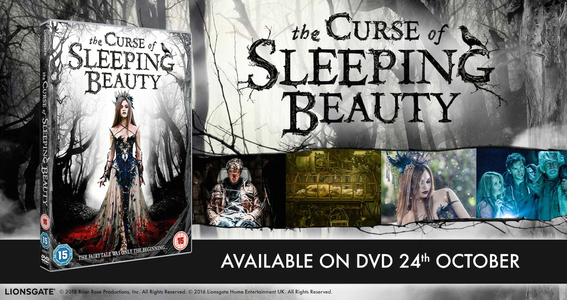 ---
And what of the actual charts themselves, as, at the halfway stage, things were looking good for one of this week's biggies, as the Turtles were leading the way in the Official Charts Company's midweek bulletin. The Universal release of Paramount's Teenage Mutant Ninja Turtles Out Of The Shadows was about the width of a pizza ahead of eOne's Gods Of Egypt, which roughly translates to about 3,000 units. A title featured here last week, Universal's 25th anniversary celebration of Miss Saigon, was at number three. Further new entries included Vikings Season 4 at number nine, Shopkins at number 11, Vampire Diaries at 15 and The Boss, alongside Identity Thief (as reported last week, the two were paired together as a deal on the release of the former) at number 18. Outside of the top 20, there were notable new entries for Welcome To Monster High, the final outing for Penny Dreadful, Mange's Pokemon release Hoopa And The Clash of Ages at number 34, the latest from Scooby-Doo, Haunted Hollywood, a place below that, and a couple of points further down, another title featured extensively here, The Man Who Fell To Earth.
Warner has had a strong stake (pun intended) in this year's Halloween celebrations, given the huge success of The Conjuring 2, the fact it's set in the UK (Enfield, to be precise) helping it to a strong performance in not just its first full week on sale but also into its second week, with the new Scooby-Doo doing it for the kids again, as the Great Dane and his spooky pals in the Mystery Machine seem to do we very year (this time around he had some help from a free Lego gift too). And as if that wasn't enough, this week has seen the studio confirm that its forthcoming home entertainment release of Suicide Squad is helping provide the biggest Halloween costume this year, as scores of would-be fancy dress wearers flock to stores to snap up outfits featuring one of the leading characters in forthcoming home entertainment title Suicide Squad. Google has this week revealed that the film's Harley Quinn outfit, as modelled to some effect by Margot Robbie in the film, due as a digital release on November 28 and a week later on physical formats, is the most searched for Halloween outfit this year. To mark the announcement, Warner dressed up five models in the outfit for a photo shoot in the West End to capitalise on the interest ahead of release.
Back to number 35, and it marks a welcome return for Pokemon, with Hoopa And The Clash Of Ages being the first in a series of releases form the Manga imprint that come as the craze sweeps the nation again. And it shows that the Pokemon Go inspired mania has rubbed off on the home entertainment market too. As the company's Andrew Hewson said: "We are incredibly happy with how Pokemon: Hoopa and the Clash of Ages has performed so far this week. Since the launch of Pokemon Go, the franchise has had a massive resurgence in popularity and we are very lucky to have licensed it at the right time. I'd like to thank our talented in-house Sales, Marketing & PR team who have put a lot of effort in to making this such a success! In the same breath I would also like to thank all the retailers who have supported Pokemon from day one. In November we also have the Pokemon Movie Collection coming out in a three-disc deluxe Steelbook and pre-orders are already through the roof, so we anticipate a fantastic number day of release. Expect more Pokemon releases next year too!"
---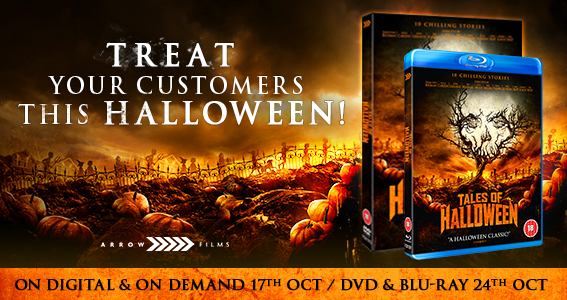 ---
Speaking of Manga an sister company Animatsu, the two have long been supporters of the huge MCM Comic Con. And this weekend every film, comic book and anime fan will be in east London for the bi-annual event, its autumn show promising to be one of the biggest yet. We've been down there already – more on our trip next year – and there are an increasing amount of distributors heading there. Commenting ahead of the event, Gary Burns, from MCM, said: "After our May show attracted around 133,000 visitors (over three days) we're really looking forward to seeing what our October edition does. We have probably our most diverse line up of content yet, with UK hip hop artist Akala take to the gold stage with a world exclusive performance of his graphic novel Visions. There's also a UK premiere screening of hard-hitting MMA doc The Hurt Business on Sunday (with Scroobius Pip in on the Q&A too). Of course, there's also the usual comic, sci-fi and fantasy guests — with channel 4's Humans cast returning to MCM London Comic Con to talk series 2, new Doctor Who spinoff Class with a debut appearance; as well as a big Cartoon Network presence with special writers panels from The Amazing World of Gumball and Adventure Time. With friend of the show Warwick Davies around and MCM first-timers Michael Landes and Ophelia Lovibond (Sky's Hooten & the Lady) joining regulars Rooster Teeth, Team Rwby, etc. — there's a little something for everyone."
And we asked Manga and Animatsu about the pair's plans for MCM and here's Andrew Hewson again on its plans. He said: "This MCM London Comic Con, we're going to be bigger and better than ever. Our popular Anime Karaoke will return with 250+ anime theme songs from hit shows like Pokemon, Digimon and Naruto. We'll also be announcing some new titles on our panel, which will take place on our stage at 3pm on the Saturday. MCM is always a fantastic promotional platform for us to raise awareness of upcoming releases directly to fans as well as to gain useful market research."
Talking of Excel and MCM, Sony Pictures Home Entertainment has barely left the east London venue all week. For after taking Angry Birds to the Kidtropolis show earlier in the half term week, the studio decamped, only to return on Friday for the MCM Comic Con and set up stall again. For the former, it took a stand for the new family-themed consumer event alongside scores of toy companies and the likes showing off their seasonal wares. Angry Birds characters were on hand to engage with young fans an there were also games to play, all promoting the release. And at the latter, for MCM, it resurrected the giant Stay Puft marshmallow man that had previously graced Waterloo station around the time of the rebooted Ghostbusters film's theatrical release. The new take on the classic franchise is being released later in Q4, and the event should prove to be a strong platform with which to kick off the home entertainment campaign ahead of the November 21 bow. SPHE's John Biggin said: "We have an amazing stand at MCM. As well as the marshmallow man, we've partnered with Zavvi to run a store selling a range of Blu-rays and DVDs, offering free gifts with every purchase."
---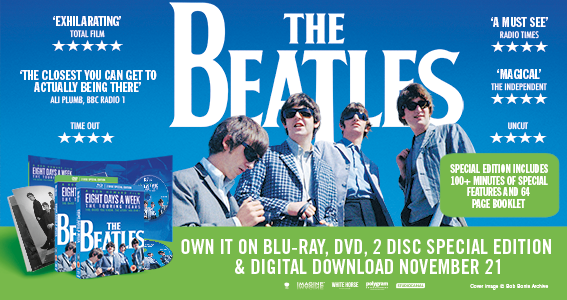 ---
We've been tracking the number of independents taking to assorted crowd-funding sites to help raise cash to support ambitious projects and the latest to use online resources to bring the requisite monies in to make a worthwhile release is independent Nucleus Films. The imprint this week launched an initiative seeking a minimum of £10,000 to enable it to fully finance two releases, The pair, Lady Frankenstein and Death Laid An Egg, will be remastered from the original negative and released in limited edition, numbered slipcase Blu-ray editions with all-singing, all-dancing extras created by Nucleus. The company enlisted some big names to help launch the project, which will represent its biggest releases ever. Horror expert Kim Newman said: "Nucleus Films is a company you can trust with your cult movies. They lavish attention on titles that other labels would let languish on the sidelines" Critic, author and FrightFest director Alan Jones said: "It's criminal that Death Laid An Egg, a genre masterpiece of the highest Italian order, has languished unreleased in its proper, vibrant and glorious form. Every Giallo lover should support the directive taken by these pioneers at Nucleus Films, They will eternally have mine if they continue to do this imperative service for fantasy lovers everywhere." Explaining the thinking behind the project Nucleus' Jake West said: ""We want to create the ultimate collectors' editions that you'll be proud to own. And, if this goes well we plan to unearth many more Euro-Cult titles that we know the fans are desperate for. We want your suggestions for forthcoming titles too, so please get involved with the Euro-Cult Restoration Project. This is just the start."
The Nucleus project, the Nucleus Films Euro Cult Cinema Restoration Project, to give it its full moniker, was launched on Monday – and the good news within the first working week, it had easily hit its first target of £10,000, and is now well on the way towards £20,000. It's a remarkable achievement, and The Raygun spoke to the other partner in Nucleus, Marc Morris, who said: "We hit the first target in 24 hours and we're averaging a grand a day in pledges. It's now important we reach the next target, we're just covering our basic costs at the end of the day. We could never afford to do a project as big as this on our own. It creates a lot of enthusiasm and buzz within the community and that will spread out for the traditional release, it creates awareness for the titles in the shops further down the line. If it works, it'll be in the shops next year. I think this is the way a lot of independents are going to go. I've bought a few like this myself and there are so many other titles we'd like to do." You can see more on the project here.
To the Mondrian Hotel just by the South Bank in London for the launch of a new Netflix offering, the
Skylanders Academy series, which went live on the subscription video on demand service on Friday. We took our junior correspondents who were bowled over by the series, which takes the well-known gaming properties from Activision Blizzard and puts them in their first series. It could be the start of something big from the games giant, as the publisher is increasingly looking to move into the world of TV and film. Commenting on the series, which is being launched with all the kind of noise you'd expect from a Netflix programme and adds to the wider Skylanders franchise, Stacey Sher, co-president of Activision Blizzard Studios, said: "Skylanders Academy gives us the opportunity to approach narrative storytelling with the same level of quality and excellence that millions of Skylanders fans have come to expect from the franchise. We're inspired by fans' excitement for these characters and have worked hard to maintain the integrity of the Skylanders universe in the show." Nick van Dyk, co-president of Activision Blizzard Studios, added: "Activision Blizzard Studios' enviable mission is to work with our extraordinary portfolio of franchise intellectual property and bring it to broader audiences on new platforms. We're excited to reach this strategic partnership with Netflix and for the future of Skylanders Academy." We'll be reviewing the series, which really is rather good, on kidzcoolit.com shortly, while our Albie was filmed opening the rather impressive goodie bag for his youtube channel…
On the same night, Icon helped kick off the marketing for the next film from stylish director Nicolas Winding Refn, Neon Demon. The film is out on Monday October 31 and looks gorgeous, with the helmer turning up at the Prince Charles Cinema for a special Q&A as part of a film double header, which included an airing of Neon Demon to a sold out audience. The ever busy Refn even teased details of his forthcoming film plans, including The Avenging Silence, which insiders at the event think could be his Bond-style outing…
---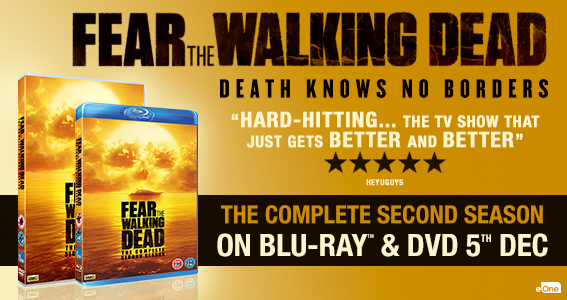 ---
Arriving on television screens this week, with all the bluster that Sky's TV channels can muster, was The Young Pope, the lavish drama that has earned plaudits as a kind of papal House Of Cards and is directed by world cinema favourite Paolo Sorrentino. It stars Jude Law, who has been giving it full PR support, which helped with the high profile launch. And the thriving Dazzler operation is releasing the series, due in that crucial December 26 spot (more on that below). Commenting on the release, Dazzler's Paul Holland said: "It's been a big build to The Young Pope, after the past few weeks there has been London screening with Jude Law and Paolo Sorrentino, appearances on Graham Norton, front covers on The Times review section and all across the press. When we got to Mipcom, it had the biggest poster I have ever been associated with, right across the front of the Palais in Cannes. It's grand, it's epic, it's compelling, something for everyone not just those with a catholic taste."
We're not even at the end of the first month of the final quarter, but distributors are already working hard for titles at the end of December and into 2017 already. There's plenty of jostling over the key post-Christmas slot of Boxing Day, with December 26 traditionally proving to be a bloke-friendly release date, as well as still providing a launchpad for getting rid of the pounds piled on with Christmas pudding fitness titles too. First out of the blocks and making headway on the key date is Brotherhood, the latest in Noel Clarke's trilogy of titles centring on London youth and gang culture. Clarke himself has been supporting the home entertainment release from Lionsgate – he's always been a big supporter of DVD and Blu-ray releases and this time around is no different, with the star using social media to push the release details and more. It's a busy day for Lionsgate too, for as well as Brotherhood it has also earmarked the latest Mechanic tale, Resurrection, starring video giant Jason Statham, for the same date. Commenting on Brotherhood, Lionsgate's Susie Bould said: "We are hugely excited to be releasing the final instalment in the iconic Hood Trilogy Brotherhood. As the strongest performer of the three films at the box office, we are expecting an equally strong performance at home entertainment stage. Working closely with Noel Clark and Jason Maza, we are pulling together an exciting release strategy focusing on the cultural impact of the film, the tense action, the strong soundtrack and showcasing both the new and seasoned talent in the films."
Some closer releases now, and following successful appearances at Sundance, Berlin and LFF, Robert Greene's Kate Plays Christine comes to DVD on Monday October 31. Bundled with Greene's 2014 film Actress, previously unreleased in the UK, Kate Plays Christine is the first of two films this year to explore the on-air suicide of US new reporter Christine Chubbuck in 1974. Commenting on the release, Dogwoof's Daniel Green said: "It's not often that documentaries are lauded for their screenplays but Kate Plays Christine's Sundance screenwriting award provided the perfect launchpad for one of this year's most innovative films. Working closely with Robert the director we're extremely pleased to be bringing Kate Plays Christine to a wider audience on DVD, alongside the superb Actress, just two weeks after its UK theatrical release."
---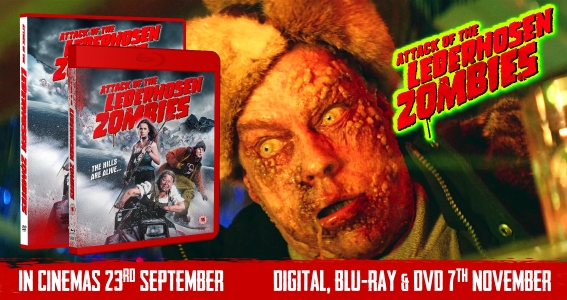 ---
Big comedy action title of the week next week sees the ever popular Dwayne Johnson, aka The Rock, partnering with Kevin Hart for Central Intelligence, the film that has arguably the best tagline of the year ("Saving the world takes a little Hart and a big Johnson"). In keeping with many comedies, the film arrives courtesy of Universal complete in original and extended editions across both physical SKUs, as well as extras such as a gag reel and dance-off, all wrapped up in special packaging. It's backed by a digital campaign, playing up both elements, with PR support. Universal junior product manager Emily Evans said: "It's been non-stop action and laughter working on a great film, with the perfect pairing of Dwayne Johnson and Kevin Hart."
Good news on the piracy front, as it's been confirmed this week that the courts in the UK have agreed to order the big ISPs to block access to another wave of illegal download sites, including 123movies, currently the most used pirate site in the UK according to sources. The full list of sites now blocked are geektv.is, hdmovie14.net, spacemov.com, hdmovieswatch.net, watchmovie.ms, streamallthis.is, 123movies.to, gowatchseries.biz, themovie4u.com, series-cravings.me, movietubenow.biz, genvideos.org and moviesub.net. In a statement, the MPA's European arm, which had sought the court order, said: "This legal process is a well-established, legitimate and proportionate response to illegal websites that make creative content available without permission from rights holders."
We've already talked extensively about Game Of Thrones, with the impending November 14 release of the sixth season being the first from the biggest show on TV to arrive in the fourth quarter. And we'll have plenty more in the coming weeks, but it's worth noting that HBO is planning to open an art galley filled with works inspired by the series, over in the ever-fashionable East End of London, with a pop-up gallery sited in Bethnal Green Road from November 10 to November 13. As well as work from full-time artists, there will also be work from the winners of a fan-art competition on display too. More on this in the coming weeks…
And finally, due to a glitch in the mailing programme we use last week, the end of the following story got cut off, so here it is again, complete with full comment…
[New svod horror operation[ Shudder isn't the first specialist vod horror service on these shores, as it joins TheHorrorShow.TV now in its third year, with nearly 300 films on its streaming service, and itself in the final stages of a sale to a major US horror brand. Founder David Hughes said: "With the major new investment coming our way as part of our takeover, we're gearing up for a major relaunch early in 2017 with streaming remaining our core business, but also expanding our physical releases and e-publishing arm, following the success of our massive e-book Modern Horrors, which boasted an introduction by James Wan and did extremely well." Is the UK big enough for two horror platforms in the shape of Shudder and TheHorrorShow.TV to co-exist? "Absolutely," Hughes said. "There are few fans as hungry as horror fans, and while places like Netflix and Amazon Prime Video

cleave to the mainstream, curated sites like ours are the natural first choice."
---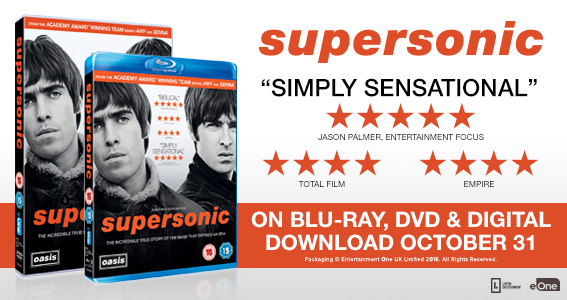 ---
"Android-based IPTV boxes are being loaded with software linking thousands of streams of infringing entertainment, movie and sport content. The boxes are sold on mainstream marketplaces such as Amazon and eBay, and through Facebook. The Copyright, Designs and Patents Act 1988 has yet to be updated to reflect the new technology. It offers no effective remedies to copyright owners, who at present can rely only on laws that are not particularly tailored to copyright infringement."
Labour MP Kevin Brennan during debates on the government's Digital Economy Bill. Brennan spoke out in favour of this and other amendments, but noting the discussions to be had, minister for digital and culture Matt Hancock said: "I care about the substance of getting this Bill through right. There are, of course, important parts of parliamentary process both here and in the House of Lords. Given that the round table discussions are ongoing, including a meeting next week, now is not the right time for the broad reserve power."
It's been a week and a half for Ken Loach – the veteran director had his latest, I. Daniel Blake released to plenty of four and five star reviews, saw notable establishment journalists such as Camilla Long and Toby Young attack him, appeared on Question Time – and saw the eOne release earn almost £500,000 in its opening frame. Trolls was number one with almost £5.5 million in its extended opening round, ahead of the latest Jack Reacher, Never Go Back, with nearly £2.7 million. Other new entries included the Ouija sequel, Origin Of Evil, with almost £800,000, and Keeping Up With The Joneses with a touch over £270,000.
Rambo is back. That's right, the all-American action hero, righting wrongs from US governments who forgot about its veterans, is going to return to screens. Although the reboot for the character, in the newly announced Rambo: New Blood, will see him as an action hero more akin to the likes of James Bond. Oh, and another thing – there's no Sylvester Stallone, who won't be reprising the role he made his own for more than a quarter of a century in the new outing…
Sequel news and announced this week is the third in the Gerard Butler franchise, with Angel Has Fallen (referring to the nickname for Air Force One, the US president's plane featured in, er, Air Force One) following two other Has Fallen films, most recently London Has Fallen…
And at the other end of the scale, there's more from Studiocanal because, the week after announcing the Paddington sequel was underway, the company has unveiled a sequel to none other than Shaun The Sheep. The film marks another collaboration with Aardman, with Early Man already in production. Aardman's David Sproxton said: "Shaun's move to the big screen proved such a success with audiences around the world that he and the flock are very excited to be embarking on another big screen adventure. Aardman is partnering with StudioCanal once again to produce another rip-roaring comedy, featuring Shaun and the rest of the gang in a story that takes them to even greater heights of lunacy."
The elephant in the room…
Billy Lynn's extremely long title
Opinons are, er, split on this one…
More from the Shia revival…
To subscribe to

The Raygun newsletter, please email
info@theraygun.co.uk
with subscribe in the subject matter
To unsubscribe, email
info@theraygun.co.uk
with unsubscribe in the subject
For editorial or advertising queries, contact
tim@theraygun.co.uk