Is This A Result of The Special Session That
We Couldn't Postpone Until Regular Session?
By Ms PM
The doctor was accused of negligence, incompetence and fraud and with the agreement he is able to keep his license. The vote was a 4-3 decision and the odd part is Lyle Kelsey, executive director of the medical board, made a statement saying that "while the outcome of this particular case is not ideal, considering all factors, the board believes their mission to protect and serve the public was fully upheld with the settlement reached." One can wonder if the lawsuit against the board had anything to do with the decision. Everyone knows the expense and how drawn out these proceedings can be. Anagnost also said that the medical board hired private attorneys to pursue the case against him... but isn't that what they are supposed to do, and why would that be a bad thing? Isn't the truth important? The vote was very close and three people on the board seemed to think there was validity to the allegations.
Anagnost made the statement that the allegations were from "competitors" threatened by his success of a new type of surgery. It is hard to believe that doctors, given they take an oath, would put jealousy above helping any patient. This has the likeness of an immature way to boast ones large ego.
Part of the allegation against Anagnost is the $30,000 Medicare fraud. Has this been voted away as well?
It's easy to connect the special session to this outcome, this case has been pending for over three years, and isn't the medical world a huge lobby at the Capitol? Is it simply good timing with this vote coming down right after the special session, or is it merely a coincidence?
As always with any surgery, there are risks. We suspect the truth of this matter is somewhere within the drama of it all. There is a lot of truth in the title of "a practicing physician." They are trained but are always practicing, and unfortunately, they practice on us all. There will always be human error and that makes all of us human. Will we ever know what happened?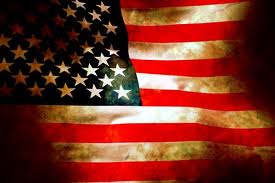 Konawa Tea Party Meets Tuesday Night
The Konawa Tea Party will once again host their regular monthly meeting at the Konawa school at 701 W. South Street in Konawa Oklahoma. Look for the Dougan Room in the Kennedy Library.
This month's speakers will be Rep. Tom Newell, Mark Kirkpatrick speaking on the Bill of Rights, and Kevin Calvey speaking for the Right to Life issue.
The meeting starts at 7 pm and runs till 9 pm. Contact Shirley Waddle at uuranch@gmail.com for more information.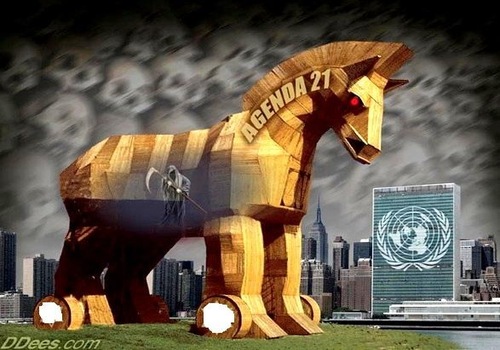 UN Agenda 21/Sustainable Development
Why You Should Be Concerned
In this first installment of a series about United Nations Agenda 21/Sustainable Development (UNA21/SD) I am going to lay out its basic history and tell you why you, as a freedom-loving Oklahoman, should be very worried about it because it is being implemented right here in Oklahoma right under our noses.
UNA21/SD is not conspiracy theory. It is a real 300+ page document that was rolled out to the world at the UN-sponsored Rio Earth Summit in Rio de Janeiro, Brazil in 1992. This document describes the inventory and control of all assets and human activities on this planet to be accomplished in the 21st Century, thus the name UN Agenda 21. Through this control the UN seeks to create environmental, economic and social justice.
President George H. W. Bush took a special trip to Rio in 1992 to commit our country to support UNA21/SD along with some 176 other countries. In 1993, President Bill Clinton created The President's Council on Sustainable Development. In effect, Clinton made UNA21/SD official policy in all of the twenty-five or so Executive Branch agencies among them HUD, EPA, HHS, DOI, etc. For twenty years our federal government has been plugging this globalist agenda into all aspects of the executive branch. So what?
Here is reason number one why you should care. UN documents like UNA21/SD do not just appear out of thin air, they develop over a long period of time through numerous conferences and working groups until they are ready to be revealed to the world. In 1976 the First UN Conference on Human Settlements was held in Vancouver, BC, Canada. The Vancouver Action Plan was produced by this conference and it is where I found a very startling official position of the UN regarding personal property rights. This official UN position on private property is now a part of the underlying foundation of the UNA21/SD document.
"Land, because of its unique nature and the crucial role it plays in human settlements,
cannot be treated as an ordinary asset, controlled by individuals
and subject to the pressures and inefficiencies of the market.
Private land ownership is also a principal instrument of accumulation and concentration of wealth and therefore contributes to social injustice
; if unchecked, it may become a major obstacle in the planning and implementation of development schemes. Social justice, urban renewal and development, the provision of decent dwellings-and healthy conditions for the people can only be achieved
if land is used in the interests of society as a whole
."
From the Vancouver Action Plan 1976
From 1983-1987, supporters of the concepts that would become UNA21/SD met in a working group under the leadership of Gro Harlem Brundtland, the first female prime minister of Norway and a devout socialist. They issued the so-called Brundtland Report in 1987 in which a new name for this collection of ideas that would become UNA21/SD was revealed. It was to be marketed as "sustainable development." The primary reason for creating this new name was to hide the links back to the UN. UN-lovers knew that once UNA21/SD was revealed it would need to be pushed out to the local level of government for its controls to take hold and that would be made easier by a less obvious Initiatives (ICLEI) was formed. ICLEI would become the organization through which UNA21/SD would be pushed down to the local level. Since the Rio summit, some 1300-1500 cities, towns and counties worldwide have joined as members of ICLEI including over 600 in the US. Recent efforts by concerned citizens all over the country, including those in Edmond in early 2011, have been causing many cities to revoke membership in ICLEI. Sadly, some cities like Edmond have continued with UNA21/SD programs even after leaving ICLEI.
In the mid to late-1990s there was an attempt to have the US Senate ratify a raft of UNA21/SD-related conventions and programs such as the Convention on Biological Diversity, The Wildlands Project and The Man and Biosphere Program. Of course, there was little effort to "find out was in these documents before they voted on them." The efforts of one man, Dr. Michael Coffman, turned the tide. He read the documents and produced a devastating map to illustrate what ratifying these UN conventions would mean. The map is below. The vote went 95-0 against ratification due to Dr. Coffman's efforts.
The red blobs and corridors connecting them would have become off limits to human use and would be allowed to "rewild" or go back to nature. The yellow areas would have only very limited use by humans. So where would the people be? In those black dots in high density living conditions referred to as "stacked and packed."
association with the UN.
In 1990, in anticipation of the 1992 Rio summit, the International Council for Local Environmental
It gets worse. Since cars and fossil fuels are bad for the environment due to the "global warming" they cause, people would be required to travel by foot, bicycle and light rail. Can you see evidence to this plan being implemented right under our noses here in Oklahoma? In later episodes in this multi-part series on UNA21/SD we will bring these issues into sharper focus and go into how it is all being implemented and who is responsible. You will be shocked!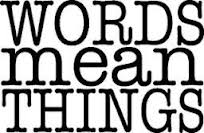 in This Case The Word RINO Applies
By the Watchman
Seldom in writing about the character of politicians can we use the words of that politician to connect him directly to his benefactors at the Oklahoma State Chamber of Commerce. In this article,
A Short Parable on ObamaCare Health Exchanges – Oklahomans for Liberty
, we can quote Senator Stanislawski as saying in part "
and at least this way we our friends in the State Chamber and Blue Cross Blue Shield get to make some money off the construction off the prison
". This was in regards to Obamacare. How dare this guy to masquerade as a Conservative Republican.
We next went to
www.votesmart.org
to see what information was available there. We were surprised that the Senate leadership never sought to take advantage of his military experience to have him sit on the Armed Forces and Veterans Affairs Committee. He appears to be one of the few Veterans that they have there.
We next looked at his Ratings and Endorsements page. Here we expected to find a lot of information based on his longevity in the Senate. Here are a few examples of what we found.
2012 Research Institute for Economic Development 93%
2011 Oklahoma National Federation of Independent Business 100%
2010 Research Institute for Economic Development 93%
2009 OkWatchdog Position on Consumer and Patient Advocacy 64%
These numbers tell you that he is very pro-business and when it comes to the consumers, not so much.
We next went to
www.followthemoney.org
to see what information they had on his campaign finances. We noticed that major corporations associated with the Oklahoma State Chamber of Commerce made donations.
Here is some of what we found from Corporations, Unions and PACs.
Jan. 12, 2009 Okla. Bankers PAC, OKC $1,250.00
Jan. 29, 2009 AT&T PAC, OKC $ 500.00
Dec.18, 2009 United Community Bankers PAC $1,000.00
Dec.28, 2009 BOK Financial Corporation PAC $ 500.00
Jan. 26, 2010 Okla. Bankers PAC $1,000.00
Jan. 26, 2010 OKCNRA PAC $ 500.00
Jan. 26, 2010 Blue Cross PAC $ 500.00
Nov. 08, 2010 Merck PAC, Washington, D.C. $ 500.00
Again we have the bankers involved, but if you'll also notice we also have the beginnings of the increase of medical and pharmaceutical company PACs along with Medical Insurance company PACs. This is right about the time Obamacare had passed in D.C.
Aug. 22, 2011 Qc Holdings, Overland Park, Ks. $ 200.00
Aug. 24, 2011 Advance America Cash Advance, Spartanburg, SC $ 500.00
Nov. 29, 2011 OneOk PAC, Tulsa, Ok. $1,000.00
Nov. 29, 2011 OG&E Energy PAC, OKC $ 500.00
Dec. 28, 2011 Working Oklahomans Alliance $ 500.00
Here we are seeing the contributors to the Oklahoma State Chamber of Commerce starting to exert their financial influence in his campaign. We are also seeing the organization that replaced ACORN trying to exert its influence on the Senator.
We could go on and on like this, but it truly does get redundant. There are repeated entries of various medical association PACs and PACs associated with corporations that are the backbone of the Oklahoma State Chamber of Commerce all supporting the Senators campaign and buying influence in the state Senate.
We also found more information about legislation he sponsored
here
. This also tells us how he voted on a lot of other legislation throughout the year.
We next took a look at his voting record over the last session. Here is what we found.
Driver's License Fee Increase Voted Yea-Liberal
Film Enhancement Rebates Voted Yea-Liberal
Nondiscrimination in Treatment-Voted Yea-Liberal
Health Insurance Mandate Voted Yea-Liberal
Apparently all those donations from the medical PACs and special interest paid off. He voted for the third year in a row to implement some form of Obamacare in Oklahoma against the will of 70% of Oklahomans. It leaves the impression that he along with his cohorts in crime in the state Senate just don't care what We the People think. Maybe it's time for We the People change his perspective by denying him the campaign funds from the general public that he seeks.
There is only one conclusion that can be drawn from the activities of Senator Stanislawski. That is that he is more willing to satisfy the needs of the corporations represented by the Oklahoma State Chamber of Commerce and the Medical Associations than he is the citizens of his district and the Great State of Oklahoma that he has sworn to by a sacred oath to represent. This conduct is irreconcilable with the duties and responsibilities of an Oklahoma State Senator and can only be remedied by his immediate resignation from office.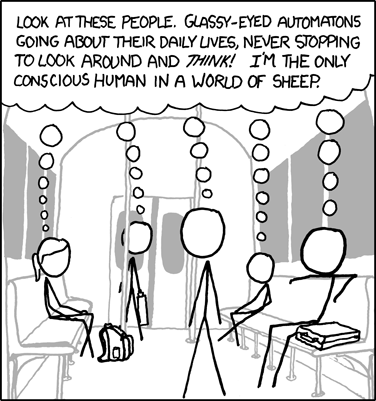 Sigh…..
Sometimes getting an email to the editor makes it very clear why our country is in the shape it is in right now. Here are a couple of doozies:
You quoted one of Christ's actions, but you left out many of his teachings. "Do not return railing for railing," "Turn the other cheek," "Love thine enemies," "Pray for those who persecute you," "Bless them that curse you," "Pray for them which despitefully use you." If we let the actions of others turn us into them, then we are not better off. Better to stand on the principles of truth and righteous and let them shine through, then allow Satan into our hearts, so that we hate as they do.
You can stand for truth and ask those around you to do the same, but to dig up dirt on congressmen, and then use that knowledge to bully them, that is the tactic of the left, and I want no part in it.
You are free to fight the way you see fit. But i will no longer be a party to it.
God Bless you with peace and understanding.
J. Blood"
Do you ever wonder why the government allows the enormous loss of tax revenue by exempting religions from paying taxes? It is because they are useful in keeping the sheep acting like sheep. Turn the other cheek… right.
First off, we are dealing with sociopaths here, not the nice family next door. Second, all tactics and tools are ideologically neutral; if the devil drops a tool, then beat him to death with it. Third, don't people like this understand that when you drop out of the fight because it is getting too brutal then you are just ceding the ground to the sociopaths?
And lastly, bullying? You do realize that politics is what we do instead of killing each other in power struggles? That leverage is king in politics? When politicians or public figures do bad things then it is they who have brought the shame upon themselves, not the person that outs the negative information. We all know that the Tea Party has been attacked from day one with outright fabrications and trumped up charges against the leaders. Don't think that the sociopaths that run our state would spend a second wondering of the ethics of lying about one of our own. We don't condone lying as it is poor tactics but there is nothing wrong with fighting fire with fire by turning their own tactics back against them.
This next one is a hoot, sent by a guy that is or was the General Counsel of the John Birch Society/OCPAC here in Oklahoma. I think that we touched a nerve…
"Please remove me from your mailing list.
Your attack on Charlie is ridiculous and shameful. Whoever you are, I would be shocked if you have accomplished one tenth of what Charlie has through faithful service to the cause of conservative values in the state of Oklahoma over the last 20+ years. Charlie has been in the trenches day in and day out without fail for decades. He started his fight long ago when the Legislature was absolutely dominated by liberal democrats. His organization and efforts have played a major (if not dominant) role in turning the tide and bringing Republicans to be the controlling party in the Legislature. He has invested countless hours of service. He has received no pay and even less gratitude. He has been the "watchman on the wall" and deserves your respect, even if you disagree with him on some issues. Besides all this, your public airing of sour grapes is completely counter productive to the common cause. Remember Ronald Reagan's 11th commandment and stop this foolishness. You should pursue your vision and let him pursue his, and maybe you will both accomplish good. But I guarantee the State of Oklahoma will not be better off if you smear Charlie Meadows and OCPAC.
Richard Harris
Actually Mr. Harris, our story was a response to Charlie attacking the Sooner Tea Party so I assume that you would believe his attack ridiculous and shameful yet I've not seen you publically taking Charlie to task. And most would agree that the Sooner Tea Party has done far, far, more than Charlie and OCPAC combined, and in a short four years I might add.
Charlie did at one time do some good but he has also enabled the Republicans to act like Democrats after they took control of the House and Senate and all the state offices. Basically he has sold out the power of this group for access to the politicians.
Charlie and OCPAC has become politicians themselves, no better than the ones that they allegedly stand against. They have been co opted and now act as spokespersons for some of the worst RINOs in Oklahoma. Everyone sees it and once in a while someone like you lashes out despite the obvious instead of cleaning up the mess you attack the messenger. And people are speaking out now against Charlie's insanity and the proof of that is your getting your panties in such a wad that you respond personally.
So Mr. Harris, save your effort for cleaning up your own backyard. Get old Charlie back on track and make him force the Republican elected officials to follow the party platform. Your organization is in a death spiral, Charlie is reacting when we point out the obvious, without some intervention OCPAC is doomed to dwindle even more until all that is left is the small core of John Birch Society members like yourself.