…AS ERA SHOWS PRINT LOSING OUT
DIGITAL GROWS, BUT PHYSICAL STILL HAS PULL
FDA BOOK LOOKS AT STATE OF THE NATION
2017 BREAKS RECORD FOR ILEGAL FILMING ATTEMPTS
LOKI HERE: MARVEL HAMMERS HOME THE MESSAGE
AS CHINA STEEL WINS FOR ARROW, ZAVVI
A NEW WINDOW FOR LABELS AS ARROW STEPS IN…
THIRD, TERRACOTTA IMPRINTS HAVE A NEW HOME
THUNDERBIRD ENJOYS A TOP 10 FIRST
STUDIOCANAL BUSTS THE DAM
LAST YEAR, FINAL YEAR BOTH WORK FOR DOGWOOF
EARTH BOASTS HIGHEST EVER QUALITY
INSIGHT FORUM ADDS TECH EXPERT…
…ALSO BEHAVIOURAL AND MARKETING GURU…
AT THE MOVIES
TRAILERS OF THE WEEK
---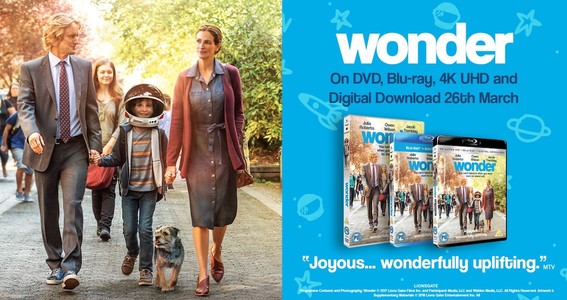 ---
If you can't read this newsletter or see the ads, please click here
It Was A Good Week For… Marvel, as Thor: Ragnarok does the business on home ent, with Black Panther ruling at cinemas…
It Was A Bad Week For… 2017 saw a record number of attempts to illegally camcorder films…
As Spring is, ahem, meant to roll into view – just as the snow picks up again outside Raygun Towers – so distinguished trade bodies and organisations publish their annual yearbooks, which offer a good look at the state of the film and entertainment industries and beyond. And so this week, there have been two launches, with retailer association ERA putting out its annual look at the video, games and music businesses as well as a snapshot of the wider markets beyond those, and the FDA, the alliance of theatrical distributors both big and small published its annual look at the business in the UK and globally. As ever, both make for fascinating reading, particularly when we, like so many others, are stuck indoors.
First make way for ERA, which not only published its handbook, but also managed to tie it in with World Book Day, maximising coverage and, surprisingly in this day and age, earning positive press for the industry – even The Guardian ran a story on it with positive news for the home entertainment business without once referring to its beloved phrase "despite declining DVD sales". The key fact in the ERA publication that earned it plenty of column inches was that the British public spent more on video, music and games in 2017 than on books, magazines and newspapers – the first time ever watching, listening and playing combined has overtaken reading. The figures, worked up by ERA with boffins from Sheffield Hallam University (well, the Leisure Industries Research Centre) showed that spending on video and its home entertainment siblings stood at £7.2 billion in 2017, while revenues from the printed word totalled £7.1 billion. It made for headline news in the likes of The Guardian, here and Mail, here.
It was particularly apt, given as ERA announced it on World Book Day and it was a reflection, ERA chief Kim Bailey noted, of the growth of digital services, including svod such as Netflix and Amazon. "It is an extraordinary testament to the appeal and resonance of digital entertainment services that they have helped home entertainment to hit this milestone nearly 550 years since the invention of the printing press," said the ceo. "The success of the UK entertainment market is ultimately the result of collaboration between the creatives, studios and labels who produce compelling content and the retailers and services who bring it to the public." Figures from the Leisure Industries Research Centre noted that entertainment industry revenues, up 8.8 per cent year on year in 2017, were growing faster than almost all the other sectors it tracked, including eating out, drinks, overseas holidaying, and gambling. The Centre's Dr Themis Kokolakakis said: "The 2008-2009 recession hurt both the entertainment and reading markets. Since 2012, the entertainment market has recovered very strongly producing record 2017 results. Traditional media is under pressure, partly because of the growth of streaming services, partly because there is so much competition for people's time and attention. Entertainment has grown while reading has stagnated."
As well as noting the huge growth and innovations provided by streaming and film rental online, Bayley and ERA also noted the continued affection for physical products, as evinced particularly by console games and vinyl, with both sectors in growth. She said: "The success of the entertainment business is a testament to the power of innovation, creating new ways for people to enjoy the music, video and games they love. Digital services may be grabbing the headlines, but physical retailers continue to identify new opportunities to showcase and drive sales of discs. Vinyl is a prime example of retailers nurturing demand for a product most people had long written off. It would be foolish to underestimate the consumers continuing affection for physical product." The report also flagged up the ever-popular overall entertainment charts that ERA pulls together, which highlighted the fact that Ed Sheeran outsold all other entertainment products in 2017, with games FIFA 18 and Call Of Duty WWII at two and three, followed by a raft of video titles in the shape of Beauty And The Beast, Rogue One: A Star Wars Story, Moana and Fantastic Beasts And Where To Find Them. As Bayley said: "We all knew that Divide was huge, but now we can see it was more than twice as big as Moana and more than three times the success of Trolls. Many congratulations to Ed and all the people who helped make it such a success."" The top 40 highlighted video's penetration compared with other formats too, despite Sheeran's overall success. Video titles made up half of the top 10 entertainment sellers, 11 of the top 20, 18 of the top 30 and 24 of the top 40.
---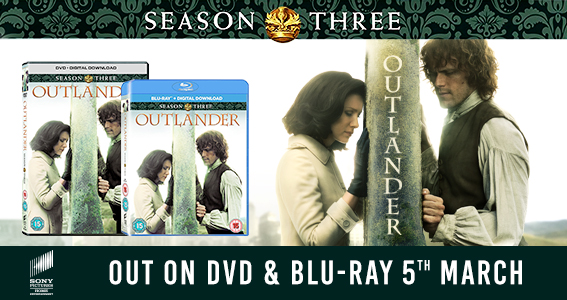 ---
And on to the excellent launch of the FDA Yearbook 2018, which was hosted by the Film Distributors' Association and BBC newsman Clive Myrie, a former Hollywood correspondent for the Beeb. As well as the event, which saw plenty of familiar faces gathered at the Hampshire hotel in a snowy Leicester Square, the book itself makes for some fine reading material. Like the ERA publication, we're planning to feature more from this on our website soon, but it was interesting to note comments from its president Lord Puttnam of Queensgate, who again returned to a theme he's discussed before, about digital distribution. In his introduction, he stated: "According to Ofcom, in the UK, 88 per cent of households are connected to the internet and 94 per cent have digital TV. On average, we watch TV for three‐and‐a‐half hours a day, although patterns continue to change. Most people, above all teenagers and young adults, stream content on‐demand, when and where they want. Binge‐watching, on tablets and smartphones as well as TV sets, has become commonplace – for the most part these are high‐quality feature‐length storytelling experiences for the millennial generation and others. Fewer homes now own a DVD player than a decade ago. And the quality of 'home cinema' just keeps on rising. Over Christmas, 4K televisions were reportedly a hot ticket. With either flat or curved screens, they can offer acoustic sound with some speakers angled upwards for a ceiling‐bouncing effect. The latest in‐built apps both enable you to rent films and series and are themselves interactive. If you miss a bit of dialogue, just ask your remote and the last fifteen seconds will replay with subtitles. More broadly, personal robots such as Google Home and Amazon's Alexa can dim your lights and order you a meal whilst playing your favourite media." He concluded: "In 2018 and beyond, the country must continue to play to its strengths and we have no greater strength than our creative industries. As far as film is concerned, it's the ever‐adapting digital distribution engine that drives consumption, across a vast array of platforms. And the respect I have for the skills, experience, imagination and passion that drive the distribution process continues to be boundless."
Also in the FDA Yearbook, there was an interesting update from the recently formed Film Content Protection Agency, with some fascinating figures – not least that 2017 now holds an unwanted record, with reported attempts to illegally record films in cinemas at an all-time high, even if this might be, in part, down to improved reporting and the FCPA and industry-wide efforts to stamp out the practice of camcordering. FCPA director Simon Brown said: "2017 had the highest number of reported attempts to record films in cinemas, thankfully all successfully disrupted by cinema staff. While this may be due partly to the general increase in opportunities, as ever more cinemagoers carry smartphones with recording capabilities, we hope it's also a reflection of the success of FCPA's work to increase awareness and vigilance – which inevitably leads to a rise in reported activity. During 2017, more than 1,500 staff from 52 cinemas across the UK attended our informative briefings on film piracy and were fortified with expert guidance on how their vigilance could make all the difference in preventing or deterring illegal recordings." Brown continued: "Film theft and infringement – regrettably, the enduring dark underbelly of digital transformation – can reap substantial riches. As The Economist reported in June 2017, someone somewhere in the world makes a digital file of a film, either with a camera in a theatre or by copying a disc, then sells the file to operators of dodgy websites, many of whom make millions a year from online advertising and customer subscriptions" or more lately by asking rights‐holders for ransoms. At Christmas 2017/New Year 2018, the most heavily pirated movies on BitTorrent included Justice League, Blade Runner 2049, Kingsman: The Golden Circle, Coco, It, Jumanji: Welcome to the Jungle and Bright. Naturally the list changes as new titles are sourced worldwide – hence, for FCPA UK, the strategic imperative to safeguard films and restrict leaks in the first place."
---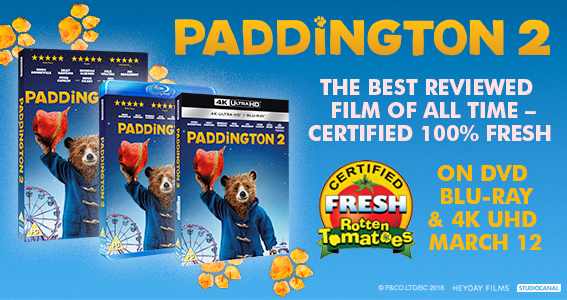 ---
Of course the FDA Yearbook looks at the phenomenon of superhero films and noted, amazingly, that the half a dozen key blockbuster comic book properties that were released in 2017 generated 12 per cent of total box office in 2017, with second, behind only Guardians Of The Galaxy Vol 2, Thor: Ragnarok, arriving on DVD and Blu-ray this week. And it got off to a thumping start, hammering home sales of 200,000 in its first few days on sale, a level that puts it almost on a par with the entire first week total of the debut outing featuring the Norse God, according to the Official Charts Company's midweek bulletin. It headed up a whole raft of new entries, with titles at numbers two and three in the shape of Jigsaw, featured here last week, and The Death Of Stalin, as well as Goodbye Christopher Robin at four, with a box of the trio of Thor films at numbers seven, and Breathe at number nine. TV is represented with Death In Paradise at number 16 , Agatha Christie's Crooked House at number 23 and Vera Series Eight at number 29. Perhaps most intriguing of all is the new entry for Night Of The Living Dead, returning, zombie-like, to the charts, no mean feat for a film that's now half a century old, public domain and has been round the block a few times – kudos is due to the Criterion imprint for scoring so big with it.
Also scoring big this week is Big Trouble In Little China, given the exclusive Steelbook treatment by Arrow Video as a limited edition reissue available through Zavvi. The original Arrow Steelbook from a few years ago is currently fetching big bucks on the secondhand film collector market, so the Zavvi set is ideally placed to capitalise on pent-up demand – and then some. It stood at number 14 in the midweeks, a hugely impressive achievement for a film that's more than 30 years old. It also keeps Zavvi in the frame as the leading purveyor of, and destination site for Steelbooks. As head of DVD, Blu-ray and toys at The Hut Group Steve Cook said: "The buzz around Big Trouble In Little China shows that the collectable market in the UK is going strong and we can still sell catalogue at a premium price providing the packing and content is all first class, and working with Arrow Video on this we knew that would be the case."
And talking of Arrow, the company has this week moved into the sales and distribution game after inking a deal with two of the labels left homeless after Curzon Artificial Eye announced plans to shutter its Fusion Media Sales s&d operation and concentrate purely on its own titles (more of a key one of those below). Both Terracotta Distribution and Third Window Films, separate labels but with a close affiliation and similar ideals, are now being looked after by Arrow, which will handle, among other things, physical distribution, digital transactional as well as svod and TV sales of the two labels. Effective from March 1, both labels' catalogue titles and new releases will be available through Arrow's account at Sony DADC. Terracotta has its own titles as well as sub-labels Terror-cotta, for horror, and Sharp Teeth for films outside of the Far East, while Third Window has a busy slate going forward, including March 26 new release Love And Other Cults, while into April it has a brace of titles from a director it has enjoyed a long and fruitful relationship with, Sion Sono. The deal is a natural fit for Arrow, the labels are not direct competitors, but their product will fit neatly into Arrow's sales presenters alongside its existing slate. Commenting on the deal, Third Window's Adam Torei said: "Third Window Films is incredibly excited to partner with one of the world's leading distributors of cutting-edge cinema in Arrow Films. Like Arrow, at Third Window we have prided ourselves on keeping physical media alive with a wide variety of interesting titles in stellar packages, with a focus on customer satisfaction and collectability. We believe that partnering with Arrow is a step forward to keeping physical media going strong and helping get unknown and underseen films out to a larger audience."
More comment came from Terracotta's Joey Leung, who said: "We are over the moon to be partnering with Arrow, with whom we have had a long-standing collaborative relationship with and this feels like a really natural next step for us to be working even more closely with each other." And Arrow ceo Alex Agran added "I'm delighted that Arrow Films will be overseeing sales and distribution for acclaimed labels Terracotta and Third Window. Both offer a rich catalogue of diverse content, which will very much complement our own output. What we can bring to these guys is huge social media reach, multiple direct to consumer offerings and an excellent retail customer base – we look forward to a highly successful relationship."
---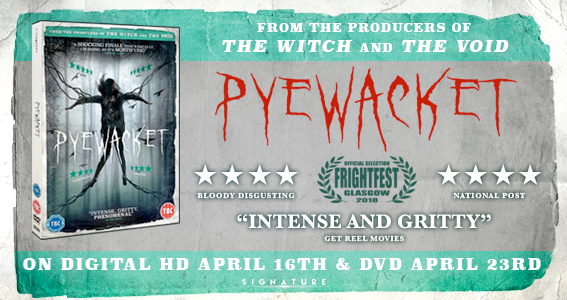 ---
Another success story now and a few weeks ago, Thunderbird Releasing ran through its impressive slate of Q1 DTV titles and their increased presence in the sector. Sitting alongside those was the violent epic Western Brimstone (released in cinemas last September), starring Dakota Fanning, Guy Pearce and Kit Harrington, which outperformed expectations and even managed to crack the Official Video Top 10, a first for the company and the highest-grossing independent title of the week. Edward Fletcher, md of Thunderbird said: "We're thrilled to see DVD buyers responding to Brimstone; we've enjoyed fantastic retailer support and the film really delivers on budget and cast for a impactful Gothic western with a snowy finale that's right on trend!" It's a great result for Thunderbird, who have an equally impressive slate in store for Q2, including John Cusack-starring sci-fi-thriller Singularity, horror-comedy It Came From The Desert and Tyson/Seagal face-off Tribal Warfare, as well as DVD releases of theatrical hits such as Benedict Cumberbatch-narrated mindfulness doc Walk With Me.
In a business that's all about opening weekends, the theatrical release of musical The Greatest Showman has rewritten the rule book on what - and crucially when- a film can earn big at the box office. Its mammoth theatrical haul - more than £33 million and counting - has bucked traditional revenue trends, earning throughout its lengthy run and attaining the top slot in the UK charts weeks after its opening weekend. And Fox has this week officially confirmed its release date for home entertainment, with April 27 for digital download and May 13 on DVD, Blu-ray and 4K Ultra HD. What's more, there's a singalong edition for fans wanting to belt out This Is Me and the other hits from the musical, the kind of material that will have its already loyal devotees chomping at the bit. Commenting on the release, senior product manager Nairi O'Brien said: "We have been thrilled to see how excited audiences have been with The Greatest Showman, with fans going to see the film again and again at the cinema. We are really delighted to be able to offer a Sing-Along edition on both Blu-ray & DVD giving families and friends the option of staying in together at home and singing along to this hit musical."
Meanwhile, over at the Royal Albert Hall this week, Studiocanal was keeping itself busy by launching a 4K restoration of The Dam Busters. The event was held on the actual 75th anniversary of the Air Ministry approving plans for daring raids on Germany in the Second World War. The one night only theatrical release of the newly restored classic flick takes place on May 17 at cinemas across the country, with a gala screening at the aforementioned South Kensington venue, hosted by historian Dan Snow. The charity fundraiser supporting the Royal Air Force Benevolent Fund will feature the film as well as the Glenn Miller Orchestra and more, beaming around the country. And all this activity will, of course, be followed by a collector's edition Blu-ray and DVD under Studiocanal's Vintage Classic banner released in June. The company's head of home entertainment John Rodden said: "Film has a power to connect people with history in an almost palpable way that no other medium can match. We're delighted to showcase the 4k Restoration of The Dam Busters at this commemorative event in such a prestigious setting, and to share that simultaneously in over 300 cinemas nationwide. Our new Vintage Classics Collector's Edition will feature brand new content exploring the making of The Dam Busters and its its iconic place in the national consciousness of the UK." Snow himself said: "One of the greatest British films of all time in one of Britain's greatest venues. It's going to be an unforgettable night of commemoration and nostalgia."
---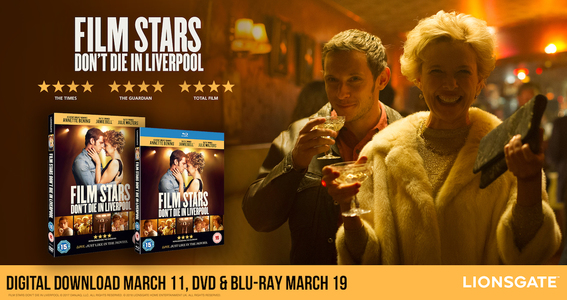 ---
This week's Q2 news comes from Lionsgate, and we've been talking to the company about its slate for the months from April to June. it includes a return for Nic Cage to the DTV genre he has dominated in recent years, as well as the much-talked about First World War tale Journey's End and a brace of fascinating documentaries. Commenting on the slate, the company's Beth Hall said "Journey's End will release in time for Father's Day targeting gifters of the ABC1, male-skewed audience across TV, print, online and targeted publicity, with a spotlight on the fantastic British cast. Winchester stars Dame Helen Mirren as you've never seen her before. The marketing campaign will target her fans, as well as fans of the Spierig brothers and the broader horror consumers. The well-reviewed, character driven Stronger will be supported by a campaign which focuses on mental health through the inspiring true story of Jeff Bauman, while My Generation tells the story of the '60s, with footage and interviews meticulously assembled over the past six years. Presented by Michael Caine and other icons of the time, we will target the ABC1 older audience and will release across DVD, Blu-ray and limited edition Triple Play, which will include an exclusive in-pack booklet – the perfect gift for Father's Day."

Some forthcoming release news now, and, returning to Curzon Artificial Eye, Monday March 5 sees the release of one of its recent biggies, the latest controversial outing from Yorgos Lanthimos, the man behind the likes of The Lobster. The Killing Of A Sacred Deer split audiences during its theatrical release and now arrives on home entertainment formats with the requisite push from the company. Home entertainment head of sales and marketing Paul Diment said: "The Killing Of A Sacred Deer is another provocative masterpiece from acclaimed director Yorgos Lanthimos. Following on from the successful theatrical release we'll be presenting the title across three skews - a trade wide DVD & Blu-ray that'll be supported in the grocers and an exclusive DVD with alternative artwork for HMV and Fopp. The release will be supported with a national press and online campaign throughout the week of release."

Another stridently independent company, Dogwoof, also returns to the fray on Monday March 5, with the release of The Final Year. Last year was the biggest for the documentary specialist in terms of physical sales, which has seen the company move more units than any other year since its formation and this fly-on-the-wall White House documentary will continue its winning streak. An insider's view into the last twelve months of the Obama administration, director Greg Barker follows the former president and his team of ambassadors across the globe as they look for resolutions to issues as wide-ranging as the ongoing conflict in Syria, Boko Haram and climate change. With a notorious new incumbent now in the Oval Office, Dogwoof's Daniel Green stated: "The Final Year has once again proved that American politics is every bit as appealing to audiences – if not more so - than our own British brand. The film serves both as a testament to Obama's successful two terms and a warning against becoming a more insular, passive society. Many have managed to catch the films in cinemas and on demand, but its home - we think - will be DVD."
---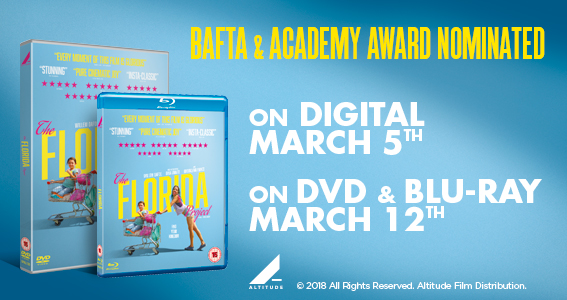 ---
Meanwhile, BBC Worldwide continues to push the envelope in terms of quality after its successes with natural history programming over the past year or so with the likes of Planet Earth II and more. It's just released Each: One Amazing Day, produced under its BBC Earth Films banner and it's the first 4K Ultra HD title to also feature Dolby Atmos and Dolby Vision. BBC said it's the highest resolution ever for a home entertainment release (2160p for those in the know) and producer Stephen McDonogh at BBC Earth Films said: "We are delighted Earth: One Amazing Day is releasing into homes in the highest quality visual and audio format available in the market today. The cutting edge 4K technology used by the filmmakers in this film were the perfect tools to deliver a stunningly immersive viewing experience to a level of precision in picture quality and sound never before experienced in the home on any other documentary before it. Earth: One Amazing Day certainly raises the bar in showcasing inspiring cinematic storytelling."

Sticking with BBC and Monday March 5 see it moving into the feature film market with the release of classic Brit production, Truly Madly Deeply, available for the first time ever on Blu-ray. It's tinged with sadness, as one of its stars, Alan Rickman and director Anthony Mingella have both died since its original release, one which saw it dubbed as a homegrown alternative to the saccharine of Ghost. Co-star Juliet Stevenson said: "I am absolutely thrilled that BBC Worldwide are re–releasing Truly Madly Deeply on DVD. No film has ever meant as much to me as this one, made with the late greats, Anthony Minghella and Alan Rickman. It is so rare for a film to have a long and lasting life – but this one renews its audience with each generation, and it makes me immensely proud and happy that it continues to speak freshly to young and old alike."
---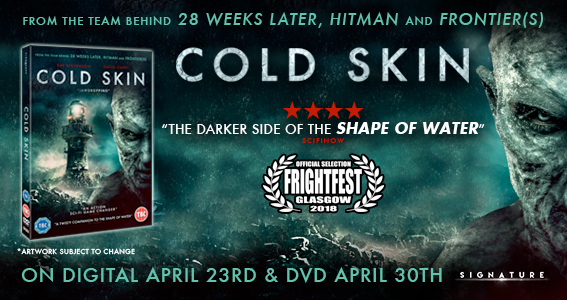 ---
A raft of further announcements have been made about the forthcoming BASE Insight Forum event, now just days away (it takes place at the Picturehouse Central on March 14). The line-up for the event is now taking shape, as the new additions to the schedule highlight, with the focus on younger consumers coming to the fore. In chronological order, they include Deloitte lead researcher on tech, media and telecommunications Cornelia Calgary-Pop, who will be focusing on three areas – the future of the smartphone, live events and broadcasts and subscription services. She said: "The BASE Insight Forum is a great platform for bringing together innovative and diverse stakeholders from all aspects of the category, and so it's a brilliant opportunity to highlight the many factors that may impact the young shopper's interaction with film and TV delivery, such as smartphones and social media."
Also added is Mark Earls, a marketing and behavioural expert, author and consultant, who again will be looking at the young shopper. He said: "The BASE Insight Forum provides an engaging springboard for marketing innovation and new thinking, and I want to underline the value and opportunity to be found in other people's smarts. As I have done in 'Copy, Copy, Copy', I intend to use the Forum to showcase how looking at solutions outside of the category can deliver better ways of engaging with the young shopper inside the screen entertainment category."
And lastly, a panel discussion will feature the recently formed BASE Breakthrough Group, made up of younger industry staffers with a view to hearing their opinions and views. Chaired by industry stalwart Monica Chadha, it will talk about younger shoppers and provoke debate among newer industry members to make their voices heard. Panel members include Amy Nightingale, Akinyi Gardiner, Chris Foxwell, Christopher Pratt, Jessica Briggs, and Zohreh Shahribaf. BASE chief executive Liz Bales said: "The focus of this year's Insight Forum is the younger shopper and how we can ensure the category remains relevant to them so, with the Breakthrough Group developing, it feels like the perfect chance to listen to those within the industry who fall into that bracket. We're inspired by the energy many of our younger members have demonstrated in taking the opportunity to project their voices, and so we look forward to a panel session that can deliver a fresh perspective and potentially challenge some prevailing opinions as to what the future may hold and how we might embrace it."
Just breaking in cinemas is the latest campaign effort from the Industry Trust and its ongoing Moments Worth Paying For campaign. As ever, it highlights the benefits of seeing a film legitimately, directing consumers to findanyfilm.com, with the latest creative saying the Trust partnering with Sony Pictures for the forthcoming Beatrix Potter family outing Peter Rabbit, featuring never before seen footage from the film. Sony Pictures Releasing md Ian George said: "Once again I am delighted to be partnering with The Industry Trust on this terrific trailer for Peter Rabbit. It brings the magic and affection of the iconic Peter to the big screen; it's a pure delight of a movie that will be enjoyed by everyone. We hugely support the importance of campaigns such as this to ensure the movie-goer understands the link between their support and our on-going ability to provide content that is of high quality." Industry Trust senior marketing manager James Gallagher said: "Our aim is for this trailer to deliver the Industry Trust's core message, encouraging parents and children alike to join Peter Rabbit in cinemas this March for a fantastic family experience worth paying for. We are pleased that the fun and family spirit found in the film has been captured within our trailer and we hope this resonates with all ages who watch. The Industry Trust's educational work is vital to the film industry and we hope to keep inspiring audiences on paying to watch the content they love. The ongoing mission of 'Moments Worth Paying For' is to highlight the moviegoing experience as a shared activity and that the big screen is the best way to watch the latest release. We will continue to drive families away from pirating content and encourage them towards the many legal ways in which they can access creative content from cinema to the home."
---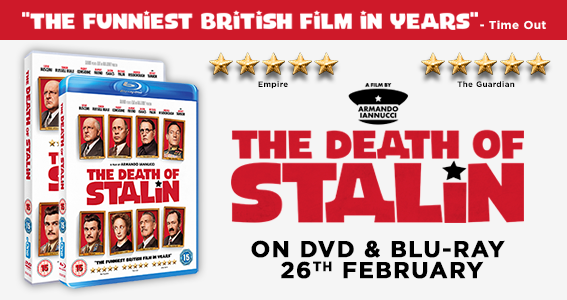 ---
QUOTE OF THE WEEK
"W
"Entertainment has been and continues to be an important part of Target's brand. We are committed to working closely with our partners to bring the latest movies and music titles, along with exclusive content, to our guests. The changes we're evaluating to our operating model, which shows a continued investment in our Entertainment business, reflect a broader shift in the industry and consumer behaviour."
US retailer Target on news that it is telling distributors to adopt its new consignment strategy or risk cutting space for DVDs and CDs…
Marvel at number one on the UK home entertainment midweeks (see above) and also in the corresponding box office top 10, as Black Panther came through the final weekend in February with almost £30 million in receipts. Lady Bird arrives with £1.2 million and other new entries included I, Tonya and Finding Your Feet both hovering around the £1 million mark.
This week's superhero news: never mind the Disney and Fox deal, the latter is still pushing ahead with its ow slate of Marvel titles. And the latest to sit alongside the ever-growing ranks of X-Men—related shenanigans such as X-Force and The New Mutants, as well as ongoing X-Men flicks, is The Silver Surfer. He's from the other Fox-associated Marvel arm, the Fantastic Four, and featured in their second outing more than 10 years ago, but Fox is now said to be returning to the nomadic alien's life for another film to develop which will see the chrome-coloured boarder striking out on his own…
Reboot news: Word is that there's a new take on 9 To 5, the Parton, Fonda and Tomlin vehicle that saw the trio getting their own back on chauvinistic workplace practices, in the pipeline, with Rashida Jones among those circling the new post-Weinstein take on American office life… The new Scarface, however, is on hold, with its release pulled from the schedules, although the gangster update is still on the cards, and Training Day helmer Antoine Fuqua potentially back on board.
Tarantino update: his Charles Manson film may not be as Manson-y as you first thought, for according to reports this week, the notorious murders are merely a background to his new flick about late-1960s era Hollywood. It now has a title – Once Upon A Time In Hollywood – and another star attached, as Brad Pitt returns to working with pal Quentin, working alongside Leonardo DiCaprio and others…
Follow us on www.twitter.com/theraygun…
Broken the internet this week…
Not about the Poison Girls LP (niche gag that)
Another big comedy name signs up to Netflix…
To subscribe to The Raygun newsletter, please email
info@theraygun.co.uk
with subscribe in the subject matter
To unsubscribe, email

info@theraygun.co.uk

with unsubscribe in the subject
For editorial or advertising queries, contact

tim@theraygun.co.uk