BVA SUBMITS POLICY THOUGHTS…
METRODOME ON THE RIGHT TRACK
ALSO INKS STUDIOCANAL DEAL
SHOWBOX'S KOREAN OPPORTUNITIES
FROM ESSEX TO EAST LONDON
TOWIE EXERCISES ON THE WAY
BONGO'S BREAKS HELPS BRAZILIANS
HEATWAVE CONTINUES, READY FOR CHRISTMAS?
A COMEDY RECORD FROM PIAS
SECOND SIGHT GOES THROUGH THE LOOKING GLASS
---
---
It Was A Good Week For…

Momentum, sweeping the boards at the Screen Marketing and Distribution awards, where Warner also won for its home entertainment marketing for Inception…
It Was A Bad Week For…

The GAME Group, announcing losses, although the games retailer didn't receive the kind of kicking that other retailers do…
Loads of releases, the arrival of Q4 (technically, at any rate), political and financial news… Heatwave inspired lethargy may be the order of the day and fears of a continuing Indian summer may be concerning some retailers if consumers go to the park or beach this weekend, but it's been a busy week across the board.
We'll start our newsletter with a bit of politics, as Ben Elton might have said, and the BVA has this week submitted its thoughts to the government's Film Policy Review. The review, undertaken by Lord Smith on behalf of the DCMS was told by the BVA that, with half or more of total film revenues coming from the home entertainment sector, government policy should take into account the importance of the video industry and help create the conditions that will help both content owners and technological companies take advantage of developments. It also warned that allowing private copying would not help the situation. In a statement, BVA director general Lavinia Carey said: "The public's appetite for film content is huge. People watch film in so many different ways these days, depending on taste, age, lifestyle, and are becoming more and more comfortable watching films on all sorts of screen sizes. To maintain the great diversity and quality of films British people enjoy the Government needs to understand the interdependence of the film industry, the hardware manufacturers that make the screens people watch films on, and the networks needed to deliver the content to its audiences – even to cinemas and TV sets. As video is the key factor in achieving revenue and reach, the BVA believes film policy should advance universal access to super-fast broadband speeds; increased interoperability across devices; IP policy and enforcement that helps small creators and businesses to protect themselves against digital piracy; help for creators and start-ups who find it hard to access finance and support public awareness of the value and role of copyright in creativity and innovation. It is important that film's eco-system is viewed in the context of the converging audiovisual world and a key issue to consider is the potential impact the Hargreaves Review of IP and Growth which attempts to 'pick winners'. It's not in the longer term interest of audiences if film or other audiovisual content is reduced to a commodity by compromising the success of video entertainment in favour of other short term aims. The BVA looks forward to supporting the Review Team's work at the DCMS."
Meanwhile, the industry may get a chance to bend at least one senior minister's ear when Ed Vaizey MP, the minister for culture, communications and creative industries, appears at this year's BVA AGM. The event is due to take place on November 1. BVA director general Lavinia Carey said: "We are very pleased that Ed Vaizey has once again agreed to speak at our AGM. 2011 has been a year of significant development on the political front and we look forward to hearing Mr Vaizey's views on the role of video entertainment in the audiovisual sector, particularly with the findings from Lord Smith's Film Policy Review and the forthcoming Communications Bill which will follow." The event is being sponsored by, among others, Dubbs-Eyeframe.
---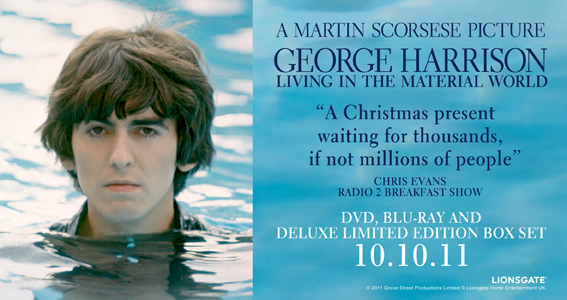 ---
Some financial news now and independent Metrodome unveiled its figures for the first six months of 2011 and despite showing a drop (the company lost some £869,000 in the first six months of the year), there's no need to panic. The company can point to extensive investments this year, as well as a jump in revenues, its biggest ever DVD sales and the success of its first co-production, Age Of Heroes, as signs that it is on the right track. Ceo Mark Webster said: "Although we are reporting a loss in the first half, I am pleased to say that it is in line with the Board's expectations. We have invested in new product across both of our existing film and TV businesses and also expanded the Group, post the year end, with the acquisition of Hollywood Classics. Even though the second half of 2011 is likely to have even tougher economic conditions in both the UK and worldwide than we experienced in the first half, we believe that we are well positioned in the market with a strong management team. Moreover we have invested wisely in our business to expand our product offering so that we are well placed to succeed in what will be difficult markets."
It's been a busy week for LOVEFiLM, which has been inking a raft of assorted deals and unveiling new initiatives. Chief among its announcements was the news that it is launching on the iPad, offering streaming of films "on the go" on Apple's tablet. The iPad app allows LOVEFiLM members in the growing army of iPad owners to instantly watch films on the device. LOVEFiLM ceo Simon Calver said: "LOVEFiLM's debut on iPad is a huge win for our customers as the latest platform to support the service. This is a huge leap in movie watching for the 21st Century making LOVEFiLM more portable than ever before. LOVEFiLM on iPad is the latest step in giving film fans total control over their viewing schedule and our commitment to expanding the ways in which members can stream movies and TV series on a range of devices."
In its other major announcement, the retailer has inked a deal with Studiocanal that will see the distributor's titles being available exclusively to LOVEFiLM members in the UK and Germany 12 months before any other subscription service. Calver said: "We are open for business and distributors are increasingly choosing to make LOVEFiLM the number one destination and home to showcase their digital content. We have been pioneers of DVD rental since we launched our rental-by-post service and are now leading the way in streaming content directly into the living room. This deal is in line with our strategy to have the best content available across as many different devices as possible and I am delighted to say that LOVEFiLM will be the only place that film fans can exclusively stream new STUDIOCANAL movies." Chairman and ceo of Studiocanal Olivier Courson added: "We are thrilled with our partnership with LOVEFiLM in the UK and Germany and look forward to providing the service with a range of world-class STUDIOCANAL productions from the US, UK and Germany. This deal perfectly complements our digital strategy and further supports all areas of our expanding business in the UK and Germany. And it will serve to further our policy of multi territory production and distribution for our productions such as Tinker Tailor Soldier Spy or the next Coen brothers movie."
---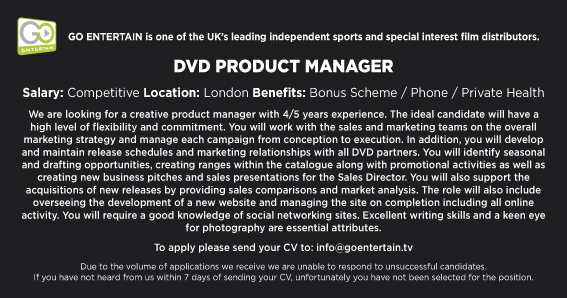 ---
To plush Mayfair, London, where Showbox's Cine Asia imprint was helping launch the forthcoming London Korean Film Festival. Its recent acquisition War Of The Arrow had been selected to launch the festival, due to take place in November. It certainly has the pedigree in SE Asia, where it's number one on the box office and has seen more than 7 million admissions at cinemas. Director Kim Han-min flew over to the UK to help the launch, ably assisted by diplomatic staff, including the ambassador. Cine Asia's Louise Rivers said: "Fans will be delighted to know that the director filmed an exclusive interview which will be featured on the Cine-Asia DVD and Blu-ray. We are very excited to add this film to the Cine-Asia label and look forward to confirming a 2012 release date."
Another day, another destination, and the cast of The Only Way Is Essex didn't have to travel too far for a signing this week to mark 4DVD's release of the second series of what is known to its army of fans as TOWIE. The signing, attended by a quartet of cast members, was held at the recently opened Westfield Stratford shopping centre's new HMV store. We weren't there in person, but 4DVD's Lucy Bulmer sends us this report: "There was a fantastic turnout at Westfield Stratford HMV, where lots of screaming excitable fans were there supporting their beloved TOWIE cast members Sam, Kirk, Harry and Gemma. The TOWIE gang were thrilled by the turnout and the continued success of another DVD, hardly believing the fans were all there for them. Series 2 is selling extremely well in its first week of release and now the fans can treat themselves to the Vajazzle Boxset too."
As you must have noticed, not a day goes by without some kind of news about TOWIE and one of the key stories this week, as well as the DVD signing, of course, was the next release from the TOWIE stable, this time via Universal. The Only Way Is Essex – The Essexercise Workout is bucking the normal fitness trend by being released ahead of Christmas, rather than Boxing Day, and is out on October 31. It features some of the best-loved characters from the programme, Lydia Bright and Sam and Billie Faiers and offes a dance music-friendly workout, as well as makeover tips and additional features that will help it along in the gifting market. Universal's marketing campaign will include TV, outdoor and PR including interviews with the stars across press, radio and TV. The story has broken in the nationals this week, with coverage from the likes of The Sun about the release. See up on our website shortly for a trailer…
---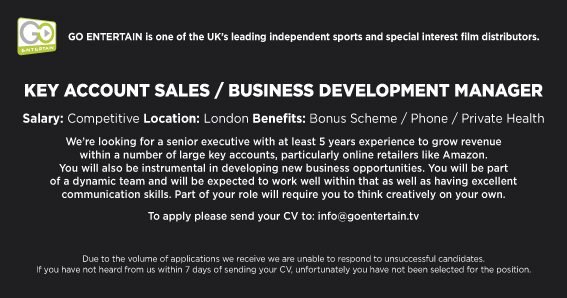 ---
And while we're on television, this Saturday sees the climax of the current series of Doctor Who (or, as one announcer would have you believe this week, the "season finale"), ahead of 2 entertain's release of the second part of the current series on October 10. Last week's episode, starring James Corden, was, in ours and our junior correspondent's opinions, one of the best for some time, and despite sniping from some consumers, this series is up there with the best of the recent Timelord's adventures. And what's more the viewing figures are holding up too, with ratings of more than 8 million. The timing of this year's Doctor Who transmissions and accompanying home entertainment releases, means that the latter is closer to the former than ever, and in Q4 too. National press advertising will support 2 entertain's title and the company firmly believes that it will perform well week one. This week has also seen the launch of the complete series six box set, due on November 21. As noted in last week's newsletter, the series is not only packed with special features, but is also available in a limited edition SKU that uses the image of one of the series' more notorious baddies, the Silence. It also includes a series of lenticular art cards. For images of all of them, please head over to our website, they'll be up over the weekend…
Also on the website: the usual mix of features and loads of trailers and other bits and bobs have gone up this week…
Still with 2 entertain, and it seems like only yesterday we walked into our old office (of timecode magazine, for those who remember), raving about some programme that had been on telly the night before called The Office. And here we are, 10 years later, celebrating its 10th anniversary. Who'd have thought that Ricky Gervais and Stephen Merchant's creation would have become such a part of the national psyche? 2 entertain will be marking a decade of The Office with an anniversary edition box set due on October 24. The release will be supported by a week's worth of promotional activity on Absolute Radio, that will see, among other things, Christian O'Connell promoting the release on his breakfast show. There will be further print ads. The Office is, of course, one of the bestselling TV DVD franchises ever, with total sales of more than 3.76 million…
---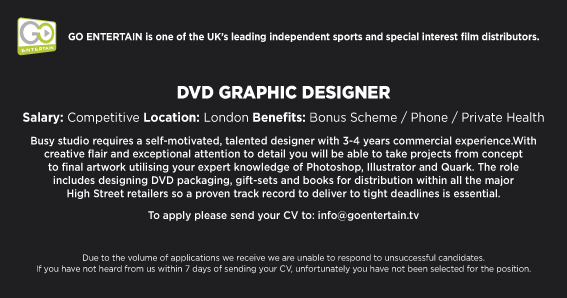 ---
Next week sees a major benefit being held following the fire that devastated the Sony DADC fire warehouse in Enfield during August's riots in London and the rest of the country. But the benefit, which features some of our old mates such as Ashley Beedle, Andrew Weatherall and Ross Allen Djing at Favela over in Shoreditch, east London, perhaps highlights some of the differences between the record and video industries' reactions to the disaster. For the former has seen labels and consumers banding together. Instead of the Sony fire, it's been dubbed the PIAS fire, after the distributor that lost most of its stock and the benefit is for the PIAS labels, where there is a joint fund to help those affected. Our business? Well, while Sony DADC has been praised for its speedy response, the labels have just knuckled down and sorted it out themselves, without any help from anyone outside of Sony. Yes, there have been Twitter campaigns to ensure that the video labels most damaged by the proceedings can continue to keep consumers, but nothing at the level of the music companies' fighting fund or next Wednesday's benefit. As one distributor said: "The difference in responses from the industries has been amazing. Most film companies just shrugged their shoulders and got on with life, remanufacturing and so on."
Talking of the fallout from the fire at Sony DADC and this week the BFI has announced that the first batch of titles in its superlative Flipside imprint are being issued on October 24 in dual format editions, containing both DVD and Bu-ray versions. All had been available in separate versions, but the nine from the range, which promises to release lost classics of British cinema and unearths all sorts of weird and wonderful films from a bygone era, will now be following the dual format formula that has been adopted by all BFI releases. The BFI's Sam Dunn said: "Reissuing the first Flipside titles as Dual Format Editions was always on the cards for us, but the fire at Sony Enfield has accelerated our plans. The October 24 release date of the 20th and 21st Flipside titles (Little Malcolm and Voice Over) provides a perfect moment for us. The praise and support we've been getting for the collection over the last three years has been enormous. Reviewers, both in print and across countless websites and blogspots, have been constantly surprised and excited by our adventurous choices, and eagerly await each new release." Fans of the Flipside range (as well as us at The Raygun, of course) include critic Kim Newman and directors such as Nicolas Winding Refn and Ben Wheatley, whose most recent outings, Drive and Kill List respectively, are among the year's best. Refn has said: "Every time BFI Flipside releases a newly discovered film I always go and get it. It's like finding lost treasure." The first batch of Flipside titles due for the dual format treatment include the excellent brace of London In The Raw and Primitive London, and the excellent Privilege.
Back to independent label Mr Bongo Films and the next release from the company is the excellent Rio Breaks, a documentary about surfing in the poor favelas of Brazil. The company has, as well as publicising the release itself, been using the release (the film has already benefited from a well-received theatrical outing) to highlight the work of the favela surf club featured in the film. As Mr Bongo's David Buttle said: "This has been a great experience as now people are starting to make donations to the Favela surf club in Rio off the back of the great publicity [from agency Aim] for the film." You can see more about the club here http://www.huckmagazine.com/blog/save-the-favela-surf-club/ at Little White Lies' sister publication Huck's website. Monday's Rio Breaks follows on from the recent successful release of the Martin Scorsese-helmed My Voyage To Italy, one of its biggest sellers to far, achieving the company's highest sales through the likes of Amazon.
---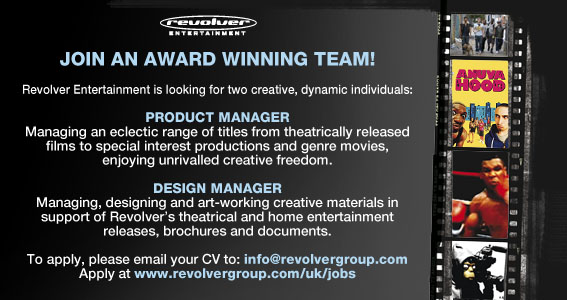 ---
And as London and much of the rest of the country basks in an Indian summer, it's obvious that all our thoughts turn once again to Christmas, freezing cold conditions and seasonal themed releases. One of the more intriguing of these is the excellent Rare Exports, a horror that was released last Christmas at cinemas and won plaudits from those in the know. Icon is currently working on the November release for the title, with marketing set to include national press, key specialist press and online. The company is further looking at special packaging, in the form of an O ring with some kind of finish. Icon's Rebecca Burns said: "We're positioning it as an alternative Christmas gift for those who don't like Christmas, or are looking for a Christmas gift with a twist.
Tying in some of the themes we've already mentioned, such as Christmas, PIAS and comedy, the comedy market is beginning to heat up and November 7 sees a remarkable release from stand-up Jeff Denham. For Controlled Chaos, due via PIAS Comedy over here, is being released simultaneously across 15 countries, from the UK to the US, taking in Australia, New Zealand and numerous European territories. And while there's not necessarily anything to weigh it up against, but by our reckoning that's the widest, simultaneous stand-up release ever. The figures for Dunham speak for themselves: DVD sales of more than 4 million, half a billion views on youtube, his last tour grossing $45 million, 5.3 million Facebook fans… It's all the more remarkable given that he's a ventriloquist. PIAS' Andy Townsend said: "I think this is testament to all the hard work that Jeff, his management and PIAS have put in over the last three years: a focused strategy to break him territory by territory, backed up by Jeff crisscrossing the world on a never ending tour and a clip (Achmed) that at 140 million views has defined 'viral'. God bless You Tube." More on other titles due via PIAS Comedy, including the excellent Richard Herring, in the coming weeks.
Two more forthcoming November titles and the increasingly diverse independent label Second Sight has got a couple of potential goodies due in November. The company has branched out in to DTV titles with the excellent Lake Mungo this year and also has such biggies as Texas Chain Saw Massacre in its catalogue, but its November releases are as far removed fromm that as you can get. Alice Through The Looking Glass and Tom's Midnight Garden are both stuffed with familiar British faces and add another string to the label's bow. Second Sight's Chris Holden said: "I was really pleased to pick up not one but two family classics for this Q4. Alice Through The Looking Glass is an excellent production with a fantastic cast that includes Kate Beckinsale, Steve Coogan, Ian Holm and Geoffrey Palmer, while Tom's Midnight Garden stars Greta Scacchi, James Wilby and Joan Plowright. The response on the PR side has been great and we're expected widespread coverage in the lead up to Christmas."
Talking of PR, there's been a couple of interesting items to note over the past week or so. Lionsgate held its Jason Statham lookalike screening (as featured in The Raygun newsletter a few weeks back) and the pictures are among the best we've seen from a publicity stunt recently, see them and some great youtube footage over on our website. And the PR is continuing for Michael Flatley's Lord Of The Dance (Kaleidoscope), again as featured in our newsletter recently. The dancer's latest release has just benefited from a whopping three page feature in OK magazine…
---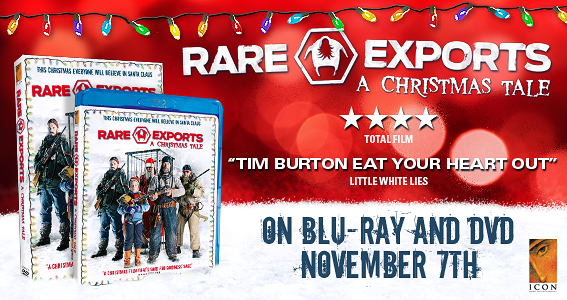 ---
We were lucky enough to attend the premiere of Artificial Eye's excellent Lars Von Trier film Melancholia, attended by Kirsten Dunst and John Hurt, among others. For more on the film and the excellent goodie bag, see our website…
"This new structure will allow us to more effectively take advantage of worldwide opportunities, adjust to the changing marketplace and propel us forward on a unified, global basis. Our international operations can now be more closely aligned with our strategic operations at our Los Angeles headquarters." Paramount's ceo Brad Grey unveiling the studio's new combined home entertainment, digital and television arm, to be called Worldwide Home Media Distribution. It will be headed up by former home entertainment chief Dennis Maguire.
Tinker Tailor Soldier Spy continues its run at the top of the UK box office charts, its haul to the end of the weekend is now at almost £7 million. The four new entries took in Crazy, Stupid, Love (£860,000), Warrior (£808,000), Drive (£607,000) and Killer Elite (£481,000).
Blimey, it's been a while since we had a games-related story here, so we'll correct that with news this week that the Mortal Kombat franchise is set to return. New Line and Warner's interactive arm are said to be working on a version ready for 2013 release after the success of a multi-episode series called Mortal Kombat: Legacy on youtube. It will be directed by Kevin Tancharoen who as well as directing the Legacy series was also responsible for the recent Glee concert film…
Now, it's not strictly film-related, but news that Stephen King is readying a sequel to The Shining means that, as sure as Monday follows Sunday and as sure as the fact that all work and no play makes Jack a dull boy, that a film version of King's new version will follow too… It will be entitled Dr Sleep…
Now, Wanted was one of those action films that it was OK to like, crossing over and winning fans everywhere. Well, Wanted 2 is on the way and what's more new this week has emerged that its original writers, Michael Brandt and Derek Haas, will be penning the script for the title.
Hey, it's not so much of a site, really, as you must know about the BBC's iPlayer by now, but we highly recommend you head over there and have a look at last night's BBC Four documentary on the work of the BBFC. Good to see some Raygun subscribers and pals among those interviewed, and it's excellent stuff… See it here
Paramount's new take on Paranormal Activity 3 knows exactly what it's doing…
OK, so while we're on horrors, let's go even further and have a look at this, please be warned, not for the sensitive…
At the opposite end of the spectrum, yet more Muppets business…
The website's now wide awake for this forthcoming Revolver release, find the trailer here too…
To subscribe to
The Raygun newsletter, please email
info@theraygun.co.uk
To unsubscribe, email
info@theraygun.co.uk
with unsubscribe in the subject