THE ONLY KIND OF PIRATES WE LIKE
…AND CONJURING UP NEW SORCERER
FRIGHTFEST REVEALS HALLOWEEN ALL-DAYER…
…AND SIGNATURE INVOLVED AGAIN
ARROW VIDEO GOES TO THE PROM…
ACADEMY'S ROHMER CHARGES…
MANGA FIRES UP DRAGON BALL
QUOTE OF THE WEEK
TRAILERS OF THE WEEK
---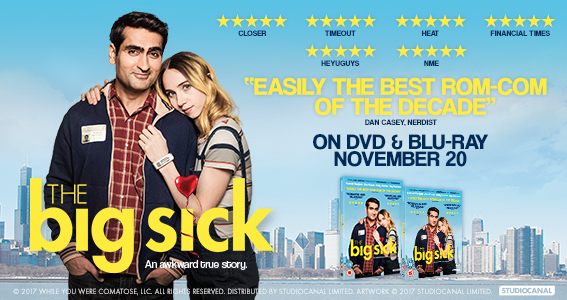 ---
If you can't read this newsletter or see the ads, please click here
It Was A Good Week For... Some proper old-fashioned home entertainment launches…
It Was A Bad Week For… Digital pirates, whose dodgy practices were laid bare in a new report…
It's been a battle between knights of old and a far more recent story this week, as the babes and hot guys from Baywatch have been taking on King Arthur and his assorted sword-wielding pals for a race to the top of the charts. We'd featured the former here last week, while the latter, from Warner. was edging ahead at the halfway stage according to the midweek bulletin from the Official Charts Company. There were only a few grains of sand between the two – around 800 units – with both easing well beyond the 20,000 mark in their first days on the shelves. Other titles performing well included the latest outing, the seventh, for The Walking Dead at number four, and Moana, on the back of the latest Disney campaign, spearheading a wealth of old Classics reentering the charts. The Red Turtle from Studocanal was sitting pretty at number 10 in the midweeks, with, further down the listing, First Kill at number 26 and High Fliers' Knights Of The Damned at number 39.
It was a pirate's life for assorted YouTubers, influencers, press, retailers and, of course, us at The Raygun this week as Disney took to the high seas – or, rather, the Thames – for the launch on Monday of the latest instalment in its blockbuster franchise Pirates Of The Caribbean, Salazar's Revenge, on Blu-ray and DVD. The studio took two boat trips of assorted media types from Greenwich through Tower Bridge – which actually opened up to allow the tall ship further west up the river. It was a proper old-fashioned home entertainment launch, with the presence of YouTubers and characters such as Chai Cameron (almost 400,000 Instagram followers, see here) and TomSka (377,000 Twitter followers, here
)
and online (Culture Trip, more than 121,000 followers) as well as traditional publications (Marie Claire, almost 300,000 followers) helping the release garner plenty of column inches. The title is out on Monday October 2, more on the marketing support and a look at its first few days on sale next week…
Universal ushered in October a few days' early as Friday September 29 saw the studio hosting an event at the Bavarian Beerhouse in London's Old Street to mark the physical release of Killing Hasselhoff on October 2. It has rechristened the night Hoff-toberfest rather than the more traditional German celebration of Oktoberfest for ahead of the release, inviting along assorted journalists – as well as being a public-facing, ticketed event - to help launch the title and revel in a night of steins, German food, Hoff memorabilia and clips from the film. The film itself stars the eponymous former Baywatch star David alongside comic actor Ken Jeong (The Hangover, Ride Along 2 etc), with the latter trying to top the former and thus win his dead pool tournament (gambling on which star is going to die each year) enabling him to pay off some serious debts. Hasselhoff is, of course, a living legend (and high pop star) in Germany, while the event included a traditional German oompah band treating those invited to a selection of the Hoff's biggest hits as well as doing plenty to publicise the release of the film. It's part of a campaign that also includes David Hasselhoff completing a multimedia UK press day on October, 4 having completed a junket in LA encompassing UK press in August.
---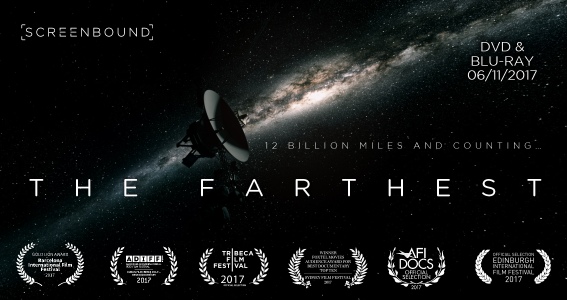 ---
Q4 starts on October 1, with the first "official" titles due in the final three months of the year arriving on Monday October 2. And after a relatively quiet Q3, eOne is back with all guns blazing for a much busier final part of 2017. Arriving on Monday is Cardinal, a Canadian thriller that has been airing on BBC4 and plays more like one of its Scandi-noir imports than a traditional North American series. It is followed two weeks later, on October 16, with a brace of differing titles, drama The Shack, which is guaranteed to bring a tear to the eye of even the toughest viewer, and a title we covered here on its theatrical release, the Peppa Pig Cinema Experience. Two weeks beyond that comes grownup drama Hampstead, ideal for the still-buying-DVD silver surfers, alongside fledgling children's franchise PJ Masks. Into November, there are a brace of seasonal titles, albeit raucous comedy ones, in the shape of Bad Santa 2 and Office Christmas Party, as well as Morrissey biopic England Is Mine and the third outing for Fear The Walking Dead. There's also below-the-sea thriller 47 Meters Down. Commenting on the slate, the company's Tim Westbey said: "We're pleased to be launching our Q4 line up which caters for a broad range of tastes, both for self-purchasers and the gift market. Paired with our exciting theatrical slate it promises to be a strong end to the year and start to 2018."
Also unveiled this week, at least for the theatrical release ahead of its first ever Blu-ray row, is eOne's plans for Sorcerer. The classic William Friedkin tale, another version of the book that provided the inspiration for Wages Of Fear, is celebrating its 40th anniversary this year, with a limited theatrical return to screens, including at the Prince Charles Cinema, and a first ever Blu-ray bow complete with extras. Initially released domestically in 1977, the week after a little film called Star Wars changed film history, Sorcerer stiffed at the box office and slipped into obscurity. However, with each passing year its status has grown, to the level that Stephen King has named it his favourite film of the 70s. Commenting on the release, eOne's Scott Monahan said: "It's been a hell of a long road for Sorcerer and we're thrilled here at eOne to finally give Friedkin's lost masterpiece an official UK theatrical and home ent release in time for its 40th Anniversary. Our Blu-ray release includes stunning newly commissioned artwork as well as a 74 minute conversation between Friedkin and Nicolas Wending Refn where they discuss the calamities of its original domestic release, bizarre pre-production negotiations and the fascinating and chaotic shoot in the jungles of the Dominican Republic. Comparable only to Fitzcarraldo or Apocalypse Now, Sorcerer is a real lost gem that's a courageous journey into the heart of darkness. They certainly don't make them like this anymore."
Obviously, as we usher in October, it means Halloween is getting even closer and if it's Halloween, then it's time for the Horror Channel FrightFest annual all-dayer, due to take place this year on October 28 and the organisation has this week unveiled the line-up for the event. It features a wealth of word European and UK premieres, with a slate including Horror Movie: A Low Budget Nightmare, Hostile, The Black Gloves, It Came From The Desert, Housewife, Beyond Skyline and Terrifier. Alan Jones, FrightFest co-director said: "After FrightFest's successful return to central London in August for our biggest and most acclaimed event yet, we're pleased to announce our equally ambitious, and extended Halloween spooktacular. The line-up is a heady cocktail of horror, fantasy and sci-fi, which we hope haunts your nightmares until our Glasgow grindhouser next March."
As ever, UK distributors have been working hand in hand with FrightFest to bring titles to the Halloween bash. Chief among these, as it was for the August bank holiday FrightFest weekender, is UK independent Signature, which has more on show at the end of October. The company's Claire Loewenthal said: "We are heading to this October's FrightFest armed with the very best in genre cinema. Terrifier is a is a disturbing decent in to the depths of hell. Early reviewers have said 'the film dares to go where few films would even consider' – and they're not wrong. Terrifier follows Art, a maniac clown who goes on a murderous rampage one Halloween night. Art (who I can confidently say is the creepiest clown out there… he would quite literally cut up Pennywise with a hacksaw) already has a dedicated fanbase from his appearance in All Hallows Eve and we believe he is on track to become the next big horror icon after the release of Terrifier. Beyond Skyline is the stand up sequel to 2010's monster hit, Skyline. With SFX and mind blowing alien action to rival any studio Beyond Skyline is guaranteed to thrill, shock and leave the FrightFest audience stunned with its visual richness and dream cast (including The Raid's Uko Uwais)."
---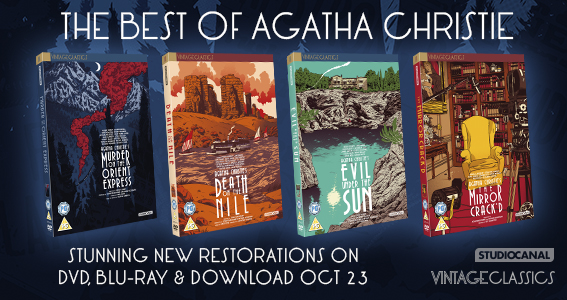 ---
Arrow has, of course, worked closely with FrightFest and there's more new release news from the company this week, as it has been busy unveiling a wealth of titles for both its Arrow Video and Arrow Academy imprints. In the case of the former, there's only one title, but what a doozie it is. Here's the company's head of catalogue Kevin Lambert on the release.He said: "December sees quite a quiet month for the Arrow Video label as we take a short while prepare for the mammoth year that is going to be 2018. With only one new title to announce for December it felt only fitting that we made it a monster of a release! A project we've been working on for over a year now, we're extremely happy to be sharing the news that Brian DePalma's Carrie will be joining the Arrow Video fold. As usual the disc will be full to bursting point with special features, this release also comes in a limited edition rigid slipcase along with a perfect bound book, double-sided poster and a set of lobby cards. Along side Carrie, we will also be issuing standard DVD and Blu-ray versions of two previously sold out box sets, House I-IV and The American Horror Project Vol. 1 will now be split out into individual DVD and Blu-ray SKUs just in time for them to find their way into people's Christmas stockings."
And here's its Arrow Academy releases, as outlined by the company's Kevin Lambert. He said: "On Arrow Academy this December our quartet of contemporary and classic releases consist of Lost in Paris, Dominique Abel and Fiona Gordon's whimsical comedy, which will be released after a short theatrical run. Alongside that, Amour Fou, Jessica Hausner's wry but profound chamber piece which was lauded by the critics will join the Academy line in an all new special edition with all new extras and booklet content. Then we have two very special box sets, firstly The Éric Rohmer Collection, a stunning box set compiling ten of the director's finest works, complemented by numerous bonus features and a hardbound book filled with writing on the films, this limited edition Blu-ray set provides both a welcome opportunity for the newcomer to explore the work of a great director as well as a must-have collection for the die-hard Rohmer fan."
And, last but not least from Arrow Academy, there's another biggie in the shape of s bona fide masterpiece. "Finally, our star release of the month for Arrow Academy, Billy Wilder's masterful The Apartment," concluded Lambert. Exclusively restored by Arrow Films in 4k from the original Camera negative, heart-warming and hilarious, Wilder's masterpiece now shines like never before in this all-new restoration. Accompanying the film are hours of new and archival extras all topped off by a 150-page hardbound book featuring new writing on the film by various critics and illustrated with rare behind-the-scenes images, if that wasn't enough we're wrapping the whole lot in a luxurious rigid slipcase featuring brand new art."
---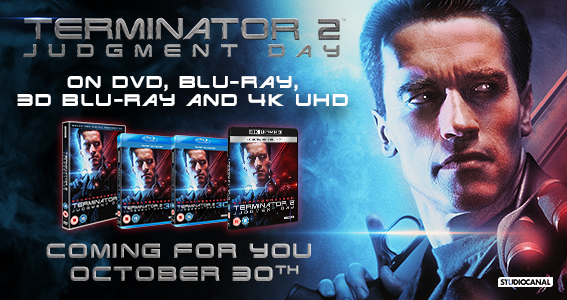 ---
More internet announcements and, as is increasingly common and we've been tracking for a while, labels are heading to social media and using it to unveil their forthcoming wares. Latest this week was Manga, which used Twitter and the likes to reveal it is going Dragon Ball crazy in the coming months. The original Dragon Ball Z films will be arriving in two-per-release form, with the first brace arriving on October 23, followed a week later by the latest iteration of the franchise as Dragon Ball Super. This new version will be released in half-season boxset form, with the first half on October 30 and the second to follow in 2018. The announcement won plaudits from diehard Japanese anime supporters. Manga and Animatsu marketing manager Andrew Hewson said: ""As expected we have had such an amazing response from the fans since announcing Dragon Ball Super via press and social media. Dragon Ball is an absolute juggernaut of a franchise in the anime world, with over 210,000 copies on DVD and Blu-ray sold in the UK to date. Already released in the US with very impressive sales, we aim to achieve a great week 1 number. We will have a highly targeted marketing and PR plan lined up across digital which will be kicking off very shortly."
Forthcoming releases news, and already mooted as a 2018 Best Documentary Oscar frontrunner by the likes of Indiewire and The Hollywood Reporter, Oscar and BAFTA-nominated director Matthew Heineman (Cartel Land) returned to UK screens in July this year with City Of Ghosts, a gripping documentary on guerilla journalists battling ISIS in Syria. Following an EST window, City of Ghosts comes to DVD and VOD from Monday October 2. Dogwoof's head of home entertainment Daniel Green commented: "Matthew Heineman is one of the most exciting documentary filmmakers working right and so Dogwoof jumped at the opportunity to work with him again after the huge success of Cartel Land. Trade support has been very good so far and we obviously have our fingers firmly crossed for awards recognition next spring."
London Film Festival starts next week and The Raygun will be spending the next week or two at an assortment of press screenings. As well as a multitude of big, big gala screenings and the associated brouhaha they create, it's good to see a number of labels and distributors we regularly feature here on the Raygun will also be showing off their wares over the LFF. Among those, in addition to the clutch we've already featured here, will be Eureka, which is showing off the thriller Strangled, a huge success in its native Hungary, during the LFF. Its screening will come ahead of a theatrical release in November and subsequent home entertainment bow. Commenting on its LFF appearance, Commenting on its LFF appearance, Eureka md Ruth Schofield said: "We are thrilled that Strangled has been invited to premiere at this year's LFF. Winner of nine Hungarian Film Awards in 2017, this dark and gritty thriller directed by Árpád Sopsits, who will be attending the event, is a chilling serial-killer drama set in the provincial Hungary of the 1960s at the height of socialism, when a series of atrocious murders shock the small town of Martfű."
You can see the trailer here.
Every time anyone discusses early 1970s creature features Willard and Ben, it's odd-on it won't be long before they're singing Michael Jackson's hit theme song for the latter, the ballad Ben. So expect plenty of that in the coming months as Second Sight has rescued the pair from the vaults for a release on October 30. The pair arrive will all the aplomb that Second Sight is renowned for, as individual DVD or Blu-ray releases and as a limited edition boxset, the latter coming in new artwork from horror maestro Graham Humphreys. Commenting on the releases, Second Sight's Chris Holden said: "Both Willard and Ben have been lost for many years so great to be releasing on Blu-ray. Killer rats, Bing Crosby Productions and an overly sentimental Michael Jackson theme tune, it's some combination! Proving a big hit is the limited edition box set with new artwork from the genius brush of Graham Humphreys, complete with poster."
Interesting goings on, as ever, in Fopp, as the retailer has this week launched another of its label specific promotions on the video side of the business. What's more, its latest catalogue initiative, surrounding the ever-growing and hugely impressive roster from 88 Films and its assorted imprints and sub-divisions, sees the retailer offering free tote bags to lucky consumers bearing the company's logo. And it's working too, as Fopp's Ed Sherwood noted: "We've seen some really good numbers from our 88 Films promotion which shows there is a strong appetite in the market for re-issued films, especially when the product is lovingly restored and presented. Like us, the team at 88 Films are a passionate bunch who really care about providing a product that customers want. The tote bag giveaway not only provides extra value for money, but helps 88 Films push its presence in-store. Plus, they look great!" 88 Films' Richard Elliott added: "We're delighted with how the promotion at Fopp has been received. The tote bags seem to be a real incentive for multiple purchases and we've had some great numbers so far. This is terrific opportunity to introduce new customers to our Slasher Classics and Italian Collections and for existing customers to plug some holes in their collections."
More from the innovative and ever-growing 88 Film operation, as the company has announced it is moving into another area for a new sub-label. For following hot on the heels of the success of its 88 Asia imprint, early 2018 will see the company moving further into Asian cinema, with a quartet of titles from South Lorea. All four should be eagerly received by genre fans, with the line-up including Hansel And Gretel, returning to these shores in special edition form; a timely north versus south Korea tale Iris; a tale of illegal immigrants Sea Fog, produced by Korean maestro Bung Joon-ho and Gifted, which the company proudly claims is one of the most disturbing South Korean films of recent years, the murderous Gifted. Richard Elliot, president of 88 Films said:"The Korean wave has indeed made waves all around the world. From the success of Gangnam Style and Park Chan-wook's tremendous Oldboy to the recent sold-out British concerts of K-pop superstar G-Dragon and the general influence in fashion, it is clear to everyone that Seoul is the hub of exciting new developments in pop culture brilliance. We at 88 Films have long been looking for a way to expand our vast library of cult cinema into a few choice Korean releases and we can assure our audience that these will be the first of many. Not only will we have gorgeous new slip covers designed for these titles but we have agreed to give them each collector's booklets and brand new extra features. So anyone who already has the old UK release of Hansel and Gretel, which happens to be one of my personal favourite Korean movies of all time, will absolutely want to update to this brand new 88 Films presentation. The other three releases are all British debuts and we are excited for our fans to see these great gems from the Far East." James Blower of 88 Films added: "88 Films began as a small label and has expanded over the years into embracing and releasing all kinds of interesting cult cinema. The fact that we are now looking to South Korea should come as a surprise to very few. As anyone who loves esoteric and challenging cinema knows, the best place to find provocative new action and horror is in Seoul – and we are thrilled to be handling some of the very best examples of the country's new wave of filmmaking."
---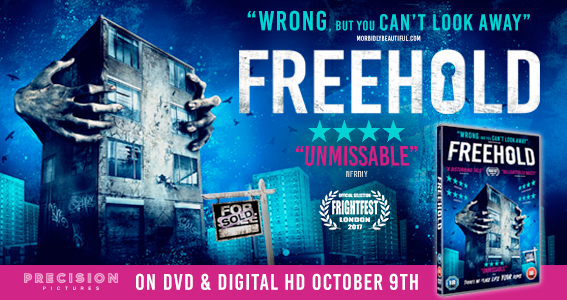 ---
"Online platforms need to exercise a greater responsibility in content governance. The Communication proposes common tools to swiftly and proactively detect, remove and prevent the reappearance of content online:
Detection and notification: Online platforms should cooperate more closely with competent national authorities, by appointing points of contact to ensure they can be contacted rapidly to remove illegal content. Effective removal: Illegal content should be removed as fast as possible, and can be subject to specific timeframes, where serious harm is at stake, for instance in cases of incitement to terrorist acts;
Prevention of reappearance: Platforms should take measures to dissuade users from repeatedly uploading illegal content. The Commission strongly encourages the further use and development of automatic tools to prevent the reappearance of previously removed content."
A new European Commission communication this week published aiming to crackdown on copyright theft and other issues.
Comic book sequel Kingsman: The Golden Circle opened with a fanfare at the weekend, earning twice as much as its predecessor and propelling it to number one in the UK box office charts with receipts totalling £8.53 million. It was the only new entry in a top 10 full of familiar faces, not least Stephen King adaptation It, 7now the most successful horror film ever at British cinemas.
More on that Terminator reboot that we talked about last week, and it seems as if the film will now arrive in the summer of 2019. Deadpool's Tim Miller will be working alongside original helmer James Cameron, who this week officially started work on the Avatar sequels… Producer Cameron has said this one will pretend all the other films post T2 were bad dreams and didn't actually happen…
Joe Cornish, of Adam and Joe and later Attack The Block fame has been keeping pretty quiet recently, but, like buses, two stores have come along this week. First he is to direct feature outing The Kid Who Would Be King, about a boy who finds the original Excalibur today. Patrick Stewart is among the stars. And he's also set to executive produce sci-fi tale Snow Crash which is set to air as a 10-part series on Amazon…
Oh, and the reviews are out for Blade Runner 2049 and look pretty special, and it looks as if Dennis Villeneuve can pick and choose whatever he does. And he's said to be lining up a new take on Cleopatra. Let's hope he remembers that the Liz Taylor one nearly bankrupted Fox…
Those 88 Films tote bags, our trip down the Thames for Pirates Of The Caribbean and a load of other nonsense over at www.twitter.com/theraygun…
Fiver says these end up on the Blu-ray…
Latest Marvel via Netflix…
What you've all been waiting for…
For the Italo disco heads. Niche, but important market…
Racking up lots of views here and all over the place…
And here's more from Stalin…
Some people are on the Pitch, they think it's all over…
To subscribe to The Raygun newsletter, please email

info@theraygun.co.uk
with subscribe in the subject matter
To unsubscribe, email

info@theraygun.co.uk

with unsubscribe in the subject
For editorial or advertising queries, contact

tim@theraygun.co.uk