Welcome to CMCA(UK)
As the warm weather starts to feel like nothing more than a distant memory the CMCA(UK) team have been keeping busy. Here's a round up what we've been up to over the past few months.
Please bear with us if you have received this email in error, you can unsubscribe at the bottom of the page but if you would like to find out more about us simply read on...
Managing Obsolescence – CMCA(UK) ATOM Has it Covered From Top to Bottom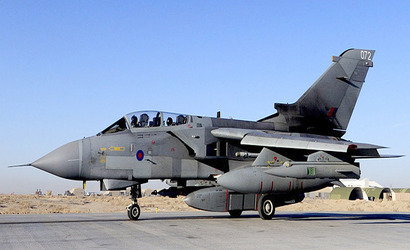 CMCA(UK) Assured Total Obsolescence Management (ATOM) is a suite of obsolescence management solutions designed to meet your specific business needs. Having introduced ATOM earlier this year, we've had time to reflect upon its success and have produced a case study documenting how just one of our customers has benefitted from it, which you can view on our website. ATOM represents an holistic approach to obsolescence planning, monitoring, mitigation and review that is designed to minimise the impact of obsolescence on system support costs and availability, through the early identification and application of appropriate strategies, resources, tools and resolution options. ATOM is a completely flexible and tailorable solution, consisting of the following elements:
Obsolescence Management Strategy Advice

Obsolescence Management Planning

Obsolescence Management Health Checks and Impact Appraisals

Tracking of all equipment within the Bill of Materials for your Project(s)

Advanced notification of impending obsolescence together with mitigation options

Sourcing, procurement and storage of critical components and assemblies
Regardless of whether you require assistance in developing a corporate-wide obsolescence management strategy, or your need is simply to track availability of individual components, you can be sure there is an ATOM solution that meets your requirement. For further information contact Darren Topley our Obsolescence Strategy Advisor.
Introducing State of the Art Scanning Electron Microscope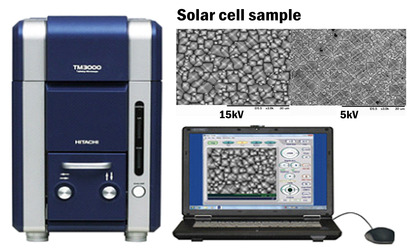 CMCA(UK) recently took delivery of a new Scanning Electron Microscope. This is an exceptional high magnification imaging platform which takes our capabilities far beyond light microscopy. Samples can be viewed non-destructively with the minimum of preparation.
The SEM has applications for many sectors ranging from Research and Development to Quality Assurance in Materials, Semiconductors, Pharmaceuticals, Biotechnology, Food Products with installations in research institutes, schools and museums. System features include:
15x to 30,000x magnification

High Sensitivity BSE Detector

Light Element Energy Dispersive X-Ray Microanalysis

Silicon Drift Detector Technology

Digital Beam Control for x-ray mapping
In addition the microscope is fitted with a Bruker Quantax EDS X-ray spectrometer. This allows the quantification of elements present within samples. The benefits of this combined system are clear when considering issues such as surface contamination, confirmation of materials, counterfeit prevention and research. The below image shows an example of digital X-ray mapping.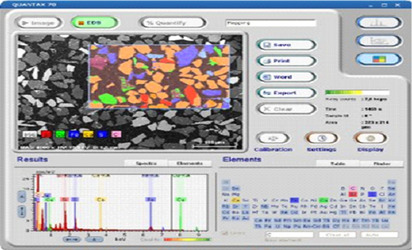 New Contract Win for Procurement Services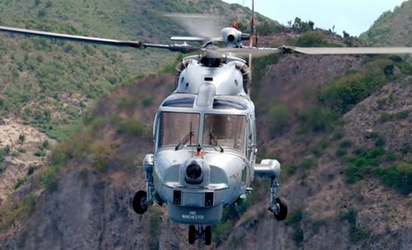 CMCA(UK) are delighted to announce that we have been selected by DE&S to supply a variety of spares to support the Lynx Helicopter. Added to existing contracts for spares support of rotary-wing aircraft, including Merlin, CMCA(UK) are proud to continue to expand their support across a number of platforms for the UK MoD.
Thank you!
May we take this opportunity to thank you for your time and for reading our newsletter, Please don't hesitate to contact us regarding any of our services or to see how we can help you contact our Business Development Manager Antony Elliott on +44 (0)1905 458 307 or email
Antony.Elliott@cmcauk.co.uk
.
Due to increasing business opportunities, we have identified the need for additional staff to join our company. We are a dynamic, innovative and pro-active company looking for a VBA/Microsoft Access Developer within our IT department. We are also looking to appoint a Project Manager for REACh and an additional Stores Technician within the OMS/LTS departments. For further information regarding all career opportunities at CMCA(UK) please visit our website.

We're pleased to announce that our Procurement Services department welcomes a new permanent member of staff. Laura Clark has decided to accept an offer to move from a temporary contract to a permanent position within Procurement Services. Some of you will hear from Laura at some point in the near future.

CMCA(UK) have introduced the new Employee Handbook, heavily illustrated with our mascot Brindley!

The purpose of the handbook is to provide staff with a go-to information guide to set out and clarify processes and policies within the company.

Topics covered have been chosen to provide staff with all the information they are likely to need as employees of CMCA(UK) and range from in house database instructions, to on-site facilities and a site map in case any of our employees lose their way around our ever expanding HQ!

As we mentioned in our last newsletter we like to do our bit for Charity and this year it's very much about supporting our staff in physical challenges to raise funds for charity.

Four brave CMCA(UK) employees took part in the CLIC Sargent record breaking skydive that took place in early September. We're pleased to report that all four skydivers and Brindley the CMCA bear, made it safely back down to the ground.

The valiant team also managed to smash their fundraising target by over £600 by holding a car boot, raffle and partaking in various lunch time money making schemes. Unfortunately the efforts won't make it into the record book this time as the British weather reared its stormy head, better luck next time maybe?

We'd like to say a big congratulations to one of our Obsolescence Engineers, Dan Mckeown and his partner Becky on the safe arrival of their first child, Oscar born on 26th August weighing in at 9lb 12oz. Congratulations to Dan and his new family.

Sad News

We are very sad to announce the loss of a dear colleague Kevin Stringer.

Kevin, as with all CMCA(UK) Ltd staff was a valued member of the team, and will be dearly missed by all of us. Kevin passed away last month at his home in Gorsley.