BATTLES STATIONED
EXODUS MOVES OUT
GREENS' COPYRIGHT U-TURN
ALTITUDE'S GREATER LINE-UP
ANTI-SOCIAL BUT USER FRIENDLY
SIGNATURE SIGNS UP TO MCM…
…AND ANIMATSU THERE TOO
DEAD BOOKS IN
AUTOMATA RESPONSE
KILL'S AGE ARRIVES
GAZZA'S TEARS FOR RELEASE
ARROWS AUGUST UNVEILED
MPA GETS BUSY
SPONSOR STANLEY
QUOTE OF THE WEEK
---
---
If you can't read this newsletter or see the ads, pl
ease click
here
It Was A Good Week For... The Hobbit, on course to be the year's biggest…
It Was A Bad Week For… Pirate websites, told to shut shop within 24 hours… Oh, and apologies for the tardiness, our mailing site was down…
And it's The Hobbit still dominating the headlines atop the home entertainment charts, with the physical release of Battle Of The Five Armies dominating in its second week of release. It's already become the fastest selling release of the year. outdoing Paddington's 465,000 Week 1 sales by hitting 478,000 in its first days on sale. With another 72,500 sales in the first few days of its second week under its belt, it's on target, the Official Charts Company said, to overtake both Paddington 820,000 units so far) and The Hunger Games Mockingjay Part 1 to become the bestselling release of 2015. Commenting on its success thus far, we sought comment from supermarket giant Morrisons, whose David Catton: "W
e were really pleased with The Hobbit performance in Morrisons. We had a great day 1 set up and we secured some event cardboard for our top stores which really drove sales. EXPD8 did a good job in supporting the initial set up, we made sure that we had Hobbit flagged on Morrisons' web page and we gave stores a push to drive sales as we came into the weekend and it looks to have paid dividend with some good share results, particularly on Blu-ray."
Elsewhere this week, the strongest performing new entry is Exodus: Gods And Monsters, we'll leave it to Official Charts Company's Martin Talbot to give this week's update: "Closely behind at Number 2 in this week's midweek update is the epic-fantasy Exodus – Gods and Kings, starring Christian Bale. Exodus and 2005's Kingdom Of Heaven - both produced by Ridley Scott - have been packaged together as a box set which currently sits at Number 4. The most recent adaptation of the Broadway musical Annie (3) - staring Jamie Foxx and Cameron Diaz and produced by Will Smith - is this week's second highest charting new entry. Universal Pictures' intimate documentary about Nirvana frontman Kurt Cobain, Cobain – Montage Of Heck, is the final new entry in the Top 10 in the midweek update."
---
---
Election news now and it's good to see the Green Party backtracking on its copyright pronouncement (you know, the one we talked about last week, the one described y one industry insider as "bonkers"), promising to review the 14-year period outlined in its plans. The devious seven days or so has seen first confusion over 14 years (was it from release or from the creator's death?) and now it has formally rowed back, promising a review of its policy. Leader Natalie Bennett said: "We are committed to an approach that is fair to all. Our long-term vision, agreed some years ago, includes a proposed copyright length of 14 years after death, but we want to ensure any detailed proposals are subject to full consultation. We also recognise the need to bring copyright law up to date to better reflect the demands of the digital age and to find innovative ways to support struggling artists. The Greens are the only party where every member has a say in our policies. Inviting artists and creatives to our next conference will help make sure future policy on copyright is developed in partnership with those it most affects and I know that many members are keen to look at this again."
Sticking with politics, albeit briefly, a few industry people have been included as signatories onto recent letters from business types putting their weight behind the Tory campaign. From Mubi it was Efe Cakarel, while blink box co-founder joined him on the list of techy types in one of those letters to the Telegraph. Matt Moulding, from The Hut, had already put his name to an earlier letter…
To the Soho Hotel where fledgling operator, Altitude Film Distribution, was unveiling its slate for the rest of 2015. The company has built an impressive line-up of titles, both its own productions and acquisitions in a short time and given that among its experienced executives, Optimum (latterly Studiocanal) founder Will Clarke sits at the helm, its chances of establishing itself as a force to be reckoned with in the distribution sector are better than many. Among the titles due under the banner are Spooks: The Greater Good (releasing theatrically through Fox), French crime thriller The Connection, starring Jean Dujardin (a co-release with Picturehouse Entertainment); hugely anticipated documentary, Amy, charting the tragic life of singer Winehouse and from the team behind Senna; sci-fi thriller Infini; Spanish film noir hit, Marshland; murderous scouts horror, Cub; British sci-fi indie, Narcopolis; Italian sports doc, Palio, from the producer of Senna and Amy and documentary cum horror The Nightmare. There are more documentaries in the shape of A Nazi Legacy and Bolshoi Babylon which promises an eye opening look at the Russian cultural gem, from Searching For Sugarman producer Simon Chinn. In addition, it is also adding to its library with new DVD and Blu-ray issues of catalogue titles as well as bringing DTV titles to market, with titles such as The Dead 2, Colt 45 and Zombie Fight Club on the way, in addition to the June 15th release of arthouse Valentines hit, Love Is Strange. Exhibitors, journalists, retailers and others were treated to a brace of titles from the slate and all we can say is there's plenty of promise in its forthcoming schedule. Commenting on its titles for 2015 and beyond, Altitude's head of distribution, Hamish Moseley said: "In just over a year of trading we've built up a diverse slate of nearly 60 titles for all tastes, won an Oscar with our first theatrical release and generated some sizeable hits across home entertainment too. It's tough out there for truly independent companies but we've quickly built a rock solid base to build from and can't wait to release our next slate of films over the coming few months."
Also this week, to the Haymarket for the premiere of Anti-Social, a prescient tale of thieves getting away with jewellery from stores after motorbike raids, a plot that seems all the more timely after robberies in Mayfair and even the recent Hatton Garden blag. The film, directed by Reg Traviss, former fiancee of Amy Winehouse, is a hugely commercial London-based tale. It opens at cinemas this weekend (May 1) with plenty of high profile PR already in place, with some strong above the line marketing too. It's released by Kingsway Films and Miracle and, in keeping with its recent moves to ink deals covering the likes of Kajaki, will be released on physical formats through Spirit Entertainment, with the Movie Partnership looking after the digital release. Commenting on the film, Spirit's Sarah Stanley said:
"We are absolutely thrilled to be involved in bringing this title to the market. Reg Traviss has created a fresh, slick, independent film that benefits from the trifecta of the recent events in Hatton Garden, a banging soundtrack and the acting debuts of Devlin and Skepta. We can't wait for the DVD to hit the streets on September 14."
---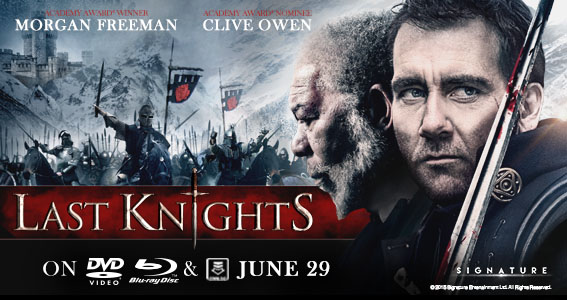 ---
Promotion at Lionsgate as Nicola Pearcey has been upped to the post of president for distribution covering both UK and Ireland. She'll oversee all the distribution arms of its business and will further support Lionsgate's international teams. Pearcey, most recently md for home entertainment and new media, has been at the company for almost a decade. She'll report to Lionsgate's UK European ceo Zygi Kamasa, himself recently given new responsibilities. Commenting on the promotion, Kamasa said: "Nicola has played a fundamental role in driving the UK business forward throughout her time at the company. She brings a wealth of management and leadership experience to this new role, which will be a key ingredient of our continued growth."
There's been some rumblings emanating from certain quarters about the BBFC this week, as Eureka, which is working with fellow independent Monster Pictures for the forthcoming Human Centipede III, the third and final instalment in the much-talked about shock horror trilogy. Seems as if Eureka was trying to formulate its plans for a summer release across home entertainment, theatrical and vod platforms, only to see it being held up at classification stage. Eureka has accused the BBFC of dragging its heels (if only there was some kind of insect analogy we could use to describe a slow pace), with the fear being that if the UK release is delayed too long after it makes its bow in the US, then piracy could become rife. The film's notoriety may help aid sales and receipts, but, conversely, it also means illegal downloaders are keen to see it as soon as possible. Its name may also account for the uncertainty at the BBFC too. Controversial titles such as this are usually viewed beyond examiner level. Eureka's Ian Sadler said: "We have submitted HCIII in the normal way, but we have been told that we must wait another two weeks for a decision in order that a director may see the film. The film has been viewed and there does seem to be an acceptance that it is nowhere near as controversial or horrific as HCII. However, it is now deemed necessary to have the film viewed by a director, not on the merits of the current film, but on the basis of the previous film's track record. This is potentially damaging to our business in so much it will push our release further back from the US release. It is plainly censorship gone mad. If only there were someone like UKIP who would get rid of this outmoded form of Censorship and give the industry a body that is up-to-date and in touch with both reality and modern society. We do need an advisory body but not one that is so out of touch. I really do not understand what the problem is with this film." More on this next week as and when we can get a comment from the BBFC…
If it's May then it must be time for the MCM London Comic Con, with the bi-annual event held at the Excel in London's Docklands hoving into view. And, after people such as us on The Raygun have been banging on about it for years, it looks as if distributors are finally waking up to its real potential to talk to a dedicated community of genre fans. As well as the big studios, some of whom were not just exhibiting, but even selling DVDs and Blu-rays at the event when it was last held towards the end of 2014 (as was retailer Zavvi). Latest to sign up is Signature Entertainment, using the late-May event to highlight its July home entertainment bow of Robot Overlords (hands down our film title of the year thus far). Commenting on the decision to go to the show, Signature's Kaz Mills said: "We are tremendously excited to be introducing the home entertainment invasion of Robot Overlords at MCM ComicCon in London. Gillian Anderson will be among the panel - where we shall be creating huge visibility and hype for the hungry core audience. We can't imagine a better way to celebrate and promote our upcoming release - and look forward to generating fantastic coverage in the process."
"We're delighted to welcome Gillian Anderson and Jon Wright to May's MCM London Comic Con," said show co-organiser Bryan Cooney. "Gillian is one of sci-fi's most iconic stars, of course, while Jon's new film Robot Overlords is a quintessentially British take on the genre; an action-packed '80s homage that will bring a smile to the lips of films buffs and SF fans alike."
Meanwhile, the MCM London Comic Con, due to take place between May 22 and 24, marks the first time that fledgling company Animatsu has worked the convention, although its founders, Jerome Mazandarani and Andrew Hewson, have penny of experience of the event, their former company Manga having a long-standing partnership with MCM. This year they're returning with the new company, but helping look after Manga's presence as well as showing off their own wares too. Andrew Hewson said: "We can't wait to be a part of the activities at this year's MCM London Comic Con where we'll have our usual large presence, selling both Animatsu and Manga releases. It's the one event where we can get face to face interaction with anime fans; discuss what they love, but most importantly sell our products directly to them. In addition, MCM is a great platform to promote upcoming releases and also announce brand new acquisitions to a captive and very passionate audience - using our extremely popular industry panel that takes place on the Saturday. London Comic Con has on average around 110,000 attendees over the course of the weekend; it's an event which continues to grow exponentially year on year and we're happy to have been a part of it since its inception." More on this in the run up to the event and we'll be popping along to report from it too…
---
---
Some product news now and Studiocanal is gearing itself up for the platform theatrical release of DIY horror Wyrmwood: Book Of The Dead, which is due at cinemas on Friday May 8 ahead of a physical and digital bow the following Monday, May 11. Commenting on the release, Studiocanal's Kelly Morris said: "Wyrmwood
is the retina-blistering, Aussie post-apocalyptic zombie film that is going to breathe life back into the genre! This deadpan bloodbath is the hilarious debut feature from Oz brothers Kiah and Tristan Roache-Turner, who managed to produce the film in their spare time over four years using resourceful tactics like a crowdfunding Adopt A Zombie scheme. The film is certainly a triumph of DIY horror as the costumes and props are next level, with the film being a perfect mash up of Mad Max and Dawn of the Dead. We're all big fans of this film and will be releasing in selected UK cinemas from May 8, followed by the Blu-ray, DVD and Digital HD releases from May 11. There is already plenty of buzz on social media and we're be capitalising on that with our digital campaign, some supporting press, and PR courtesy of Fetch PR."
Next title to fall under our watchful eye is Lionsgate's Automata, starring Antonio Banderas, die on Monday May 4. Commenting on the release, Lionsgate's Beth Hall said: "
The legendary Antonio Banderas stars alongside Dylan McDermott (Olympus Has Fallen), Melanie Griffith (Hawaii Five-O) and Javier Bardem (Skyfall) in the intense, science fiction thriller: Automata, brought to you by Lionsgate. With original, stand-out creative, a strategic vod campaign with an impressive interactive unit and a promo across the SyFy channel, this one will be hard to miss! Alongside an exciting PR campaign, we are running digital initiatives that truly showcase the impactful assets on offer and bulls-eye our target audience. Automata is available to download on digital HD now and will be hitting the shelves on Blu-ray and DVD on Monday."


Meanwhile, Platform, the new UK distributor risen from the old Anchor Bay operation after its MBO, has unveiled the release strategy for its forthcoming Age Of Kill, with the film, the latest from producer Jonathan Sothcott and featuring many of his close-knit circle of actors and talent (Martin Kemp, Dani Dyer and Phil Davis among them) arriving in cinemas and on vod on June 12, with a home entertainment release a few days later on June 15. Kemp and co are supporting the release, with more marketing to come. Platform's Charles Fotheringham said: "The release will be supported with a heavyweight PR campaign with our media plan encompassing print, digital and outdoor. Theatrical launches on June 12 driving further awareness for the June 15 release on DVD and Blu-ray. A standout cracking Brit flick in its own right, Age Of kill is set to benefit from the Father's Day gifting opportunity. We've got fantastic support from our retail partners with AOK set up to be one of this year's best British action thrillers."
We're trying not to think too much about football this week, but if anything (apart from getting relegated this week) epitomises the highs and lows of the game, then it's the life and career of Paul Gascoigne, Gazza, one of the finest footballers England has ever seen and yet plagued by demons and self-destructive forces. eOne as shown the hold the player still has over the British public by launching the trailer for Gascoigne, a documentary due on June 8 at cinemas for one night only and June 15 on physical and downloadable formats. The trailer was released exclusively through the Mail online and drew much comment. eOne's Tim Westbey said: "
We are thrilled to be marking the 25
th
Anniversary of Italia '90 with the release of Gascoigne – an exhilarating feature documentary that gives great insight into his extraordinary career.
The release on June 15 will come one week after its star studded gala screening (with live satellite link up to cinemas nationwide) and is sure to be a hit among football fans and the Father's Day gift market."

---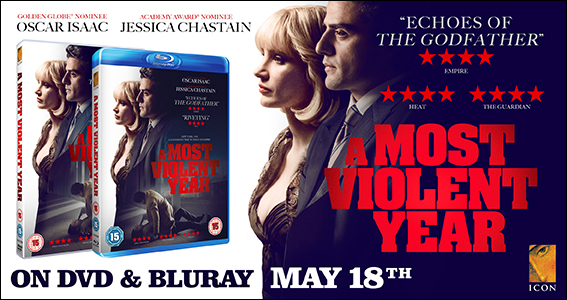 ---
Meanwhile, Q3 presentations and revelations are pretty much upon us. Genre imprint Arrow Video made an announcement on its August slate, with five UK releases – a standard SKU of Nekromantik, zombie horror Nightmare City; slasher film Madman; My Darling Clementine on its Academy imprint and Videodrome. Its US arm has Pit Stop and there are two transatlantic releases, Blood Rage and La Grande Bouffe. Commenting on the August line-up, Arrow's Francesco Simeoni said: "We're extremely proud to be unveiling a large slate of a wide variety of classics all the way from western to horror, from 1930s to 1980s. A particular treat of course are the films that are being released for the first time Frontier Marshall on UK DVD for the first time and a global Blu-ray premiere, is Allan Dwan's telling of the Wyatt Earp story and is an extra on the new 4K restoration of My Darling Clementine (Marshall will also get a separate DVD release aimed at the mail order market on the same day). While David Cronenberg's Videodrome gets its first ever uncut UK release and is presented with his early short films which have never been available on home video and till now only seen at a few festival screenings. We're also proud to unveil a brand new restoration of Marco Ferreri's classic La Grande Bouffe starring 60s icons Marcello Mastroianni, Michel Piccoli, Philippe Noiret and Ugo Tognazzi. The film will screen theatrically in the UK this July ahead of its August home video Blu-ray premiere. Our own restorations continue with brand new transfers of Nightmare City and Blood Rage and we look forward to bringing these titles to the UK for the first time on Blu-ray."
As we noted last week on the newsletter, Sunday April 26 was World IP Day and it may be incidence, but the Motion Picture Association has been getting busy this week has been clamping down on torrent sites and other operators linked to piracy. It has penned letters to the sites demanding that they take down infringing material and links within 24 hours. It states: "This Notice requires you to immediately (within 24 hours) take effective measures to end and prevent further copyright infringement. All opportunities provided by the Website to download, stream or otherwise obtain access to the Entertainment Content should be disabled permanently." The letter follows in the wake of a move in the High Court ordering ISPs such as Sky, TalkTalk, EE, BT and Virgin to block access to sites offering Popcorn Time software. The app is known as the pirate equivalent of Netflix, simplifying access to illegal content. In the judgement, Judge Birss said: ""The point of Popcorn Time is to infringe copyright. The Popcorn Time application has no legitimate purpose."
And we'll end with Warner, although this time rather than basking in the success of The Hobbit: Battle Of The Five Armies, Warner md John Stanley is setting off on his own quest. For on June 6, he's attempting the 3 Peaks Challenge, walking up Ben Nevis, Snowdon and Scafell Pike, all within
the space of 24 hours. Stanley said: "
I'm walking in aid of Colnbrook School.
It's
A great little school for children with Autism and learning & speech difficulties.
My eight-year-old nephew Ben goes to the school and he's my inspiration for the challenge."
You can sponsor him here and we wish him all the best…
---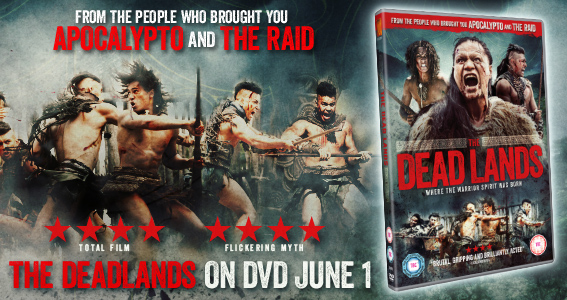 ---
QUOTE OF THE WEEK
"The only way that Empire got over to the UK is because people were streaming it [illegally]. UK television companies wouldn't have known the show was that important, or that people wanted to see it, if they weren't streaming it."
Teraji P Henson, star of Empire, giving more grist to the illegal downloaders' mill…

AT THE MOVIES
As expected, Disney's latest Marvel outing, The Avengers: Age Of Ultron, shot to the top of the UK box office, smashing all kinds of records along the way. It took a touch over £18 million, making it not just the biggest Marvel opening ever, but the biggest superhero bow ever. The only other new titles were event cinema release Cavalleria Rusticana and, just outside the top 10, Metrodome's excellent The Falling…

We've already had independents of the likes of Peccadillo using app Periscope and, Saturday May 2 sees the release of a trailer through another popular app, Snapchat. Lionsgate has hooked up with MTV and, through the TV giant's Snapchat page, is launching the trailer for Simon Pegg starrer Absolutely Anything. Lionsgate's Rachel Masuku said: "
Lionsgate always strives to push the creative boundaries of film marketing and this partnership marks the first asset launch that will be exclusively in a mobile app, marking the shift into Lionsgate's 'digital first' strategy. For us, it's about being contextually relevant, driving engagement and driving fans to the cinema - partnering with MTV puts our films in the heart of our audience."

We didn't report on it when it was first discussed, many because it emanated from hacked emails, but it appears as if Sony's Jump Street is set to become an expanded world, with both female versions and a crossover with Men In Black said to be in the works…

Meanwhile, remake news of the week seen a story emerging that Studiocanal is planning a remake of one of the outstanding chillers of the modern era, Don't Look Now. Andrew Rona and Alex Heineman, the team behind Non-Stop, will produce…

And sequel story of the week sees plans being unveiled for a sequel to Kingsmen, not yet released on DVD (it's due on June 8)…


TRAILERS OF THE WEEK
Here's that Gascoigne trailer we we talking about…


https://www.youtube.com/watch?v=FMjmApzOo0A


Our favourite Roy Orbison song stars in this ace trailer…
https://youtu.be/bzkTbO78L5k
To subscribe to The Raygun newsletter, please email info@theraygun.co.uk
with subscribe in the subject matter
To unsubscribe, email info@theraygun.co.uk with unsubscribe in the subject
For editorial or advertising queries, contact tim@theraygun.co.uk