DISNEY UNVEILS ITS SVOD SERVICE
PLENTY OF PLUS POINTS FOR VIEWERS…
…UK LAUNCH TO FOLLOW US BOW
HBO RETURNS TO THE THRONE…
WITH SERIES SET TO DOMINATE 2019
DUTY CALLS IN MILLIONS OF VIEWERS…
POWERHOUSE INKS NEW DEALS
AS BIGFOOT MAKES ITS MARK…
TRAILERS OF THE WEEK
---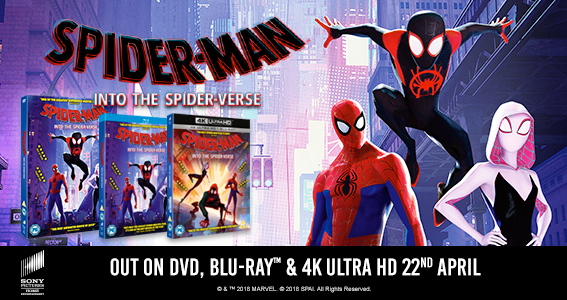 ---
If you can't read this newsletter or see the ads, please click here.
It was a good week for… Disney+ gets a good response, from analysts and consumers…
It was a bad week for… The Greatest Showman, exiting the top 10 for the first time this week……
For Disney, this week has been all about plusses, rather than minuses, as the studio has at last revealed some of its plans for the most-talked about arrival of the year – more so even than Marvel's forthcoming Avengers: Endgame – its new streaming service Disney +. It's been long mooted, but the audio behemoth has at last revealed some detail. It will launch in the US on November 12, with the UK and Europe following "a little later". It will cost $6.99 a month in the States, with most pundits expecting the UK to come in at a dollars to pounds ratio. Disney bigwigs from studio supremo Bob Iger down revealed some of the product, with a pledge that in the first year out will offer 25 new series and 10 original feature length outings, be they documentaries, films or specials, with product from all arms of the Disney empire. From Marvel there are series such as The Falcon And The Winter Soldier, WandaVision, both featuring characters taken from its features, and the animated series Marvel's What If…?, with inspiration taken from the long-running comic book series. From Walt Disney Animation Studios there's Into The Unknown: Making Frozen 2. Pixar has a Toy Story-spin-off, Forky Asks A Question, while National Geographic offers not just familiar themes such as Magic Of The Animal Kingdom, but newer ideas such as The World according To Jeff Goldblum. There's also a Phineas And Ferb planned and a wealth of Star Wars offshoots, including The Mandalorian and a new series of The Clone Wars, as well as High School Musical: The Musical: The Series. Oh, and as if that wasn't enough, expect all 30 seasons of The Simpsons, Fox titles including The Sound Of Music and much, much more.
Disney was suitably bullish about its plans. Chairman and chief executive Bob Iger said: "Disney+ marks a bold step forward in an exciting new era for our company—one in which consumers will have a direct connection to the incredible array of creative content that is The Walt Disney Company's hallmark. We are confident that the combination of our unrivalled storytelling, beloved brands, iconic franchises, and cutting-edge technology will make Disney+ a standout in the marketplace, and deliver significant value for consumers and shareholders alike." More comment came from direct to consumer and international chairman Kevin Mayer, who said: "We're extremely excited about our growing portfolio of direct-to-consumer offerings. As we demonstrated today, with Disney+ we will deliver extraordinary entertainment in innovative ways to audiences around the world. We'll continue to enhance the user experience with a constant pipeline of high-quality programming, making the service even more appealing to consumers."
The news was well received – Disney shares soared, while Netflix's struggled as its next big rival stepped up to the plate. JP Morgan analysts said it had a "strong conviction" that it would succeed and boost shares, noting: "

Disney

surprised on the upside at its investor meeting yesterday, providing more financial disclosure and revealing a more content rich streaming service than previously expected. In addition, management provided a target for Disney+ of 60m-90m subscribers by, on the higher end of our expectations, which we believe were already above consensus. While profitability in the product is not expected until F2024 (which may prove conservative), overall we walked away from the meeting very encouraged about the outlook and its likely success. With a low price point of $6.99 per month and robust content with four quadrant appeal, we would expect a steep initial ramp in subscribers. Combining this rapid ramp with ongoing growth in the core underlying business and synergies from the Fox deal, we have strong conviction that shares of DIS are well positioned to outperform ahead."
---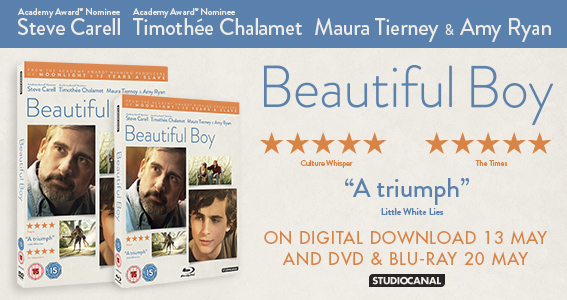 ---
The wait is over. For Monday April 15 sees the biggest TV phenomenon of not just this decade but this century, Game Of Thrones, returning to screens. And in preparation for 2019's biggest launch, and the final season in the fantasy saga, HBO's home entertainment arm has been undertaking its biggest ever drafting campaign for the first seven outings. All bricks and mortar stores have got behind the promotion alongside online and digital retailers, with the entire grocery sector backing the promotional activity with point of sale – they've also taken single sets of all seven seasons, as well as the complete box set thus far, an achievement in itself. In addition to the retail set-up and a compelling consumer offer, there are scores of press and online ads, all aimed at encouraging the few viewers who have yet to dip their toes into the Game Of Thrones world to get involved before the final onslaught.
The Game Of Thrones campaign will be running right through until the end of May, being supplanted by the campaign for the EST and then physical release for S8 due later in 2019. It all adds up to Game Of Thrones activity from April to the end of the year. And it will only get bigger too, as HBO has promised. The company's Lourdes Munoz said: "We're working on the campaign and planning [for S8] now, we're looking at an ATL and BTL triple A Campaign complemented with PR stunts, with some great ideas for press coverage. We're going to keep the interest up all year long
,
building up to the show's climax with its physical release and cement Game of Thrones legacy. " Game Of Thrones has, of course, bucked the trend when it comes to ongoing TV series, increasing sales alongside viewing figures throughout its eight year history. And given that it last appeared in 2017, the longest gap between episodes that fans have had to endure, the footprint for this final outing is set to be even bigger than ever.
If Game Of Thrones is the biggest TV show in the business, then it's also the most pirated shows, with the last series hitting the 1 billion mark. Potential illegal streamers and downloaders have been warned ahead of transmission, however, that getting snide copies of the series as it airs brings its own problems, most notably with malware and other issues. One of the warnings, from Kaspersky Lab, said: ""The best way to avoid falling victim of any hostile tactics and make sure you are not hit by a Trojan, which will to zombify your PC, but are going to safely enjoy yet another episode of your favourite TV series, is to use only legitimate sources of content. But even if you do follow that rule, stay alerted as it is quite possible to encounter malicious activity accidentally."
---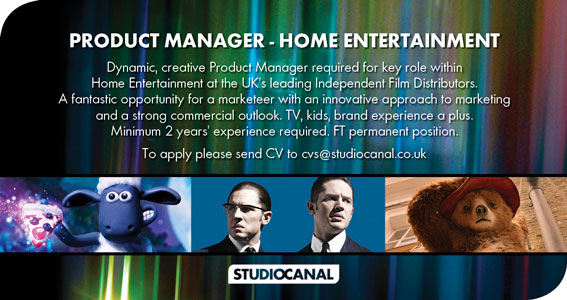 ---
Meanwhile, arguably at the opposite end of the spectrum from Game Of Thrones, but no less popular, is Line Of Duty, the homegrown telly cop drama that currently has the whole nation talking. Who, the public has been asking, is corrupt cop and crime boss H? And it is a lot of people demanding to know too, with viewing figures for the fifth series, two episodes in, looking extremely strong. With initial figures showing a total of 11.4 million viewed the first episode, it has outstripped the last big comparable Bodyguard's debut episode, with pundits expecting Line Of Duty to pass what seemed like an impassable figure achieved by Bodyguard's final episode of more than 14 million viewers. Acorn is, as noted, readying the DVD release for May 6 and it's shaping up nicely. As Acorn's joint head of marketing Helen Squire noted: "We have fantastic support from all digital and physical retailers for both drafting now and the series 5 release next month. TV viewers are really engaged with this show and we're tapping into this for our launch plans. We're also lucky enough to have the support of the writer, creator, showrunner Jed Mecurio himself who will be doing interviews for us to promote the release (courtesy of Debbie at Aim Publicity)."
And just as returning favourites reappear, so a more recent addition to the canon of the nation's favourite programmes, and characters, this week bade a fond farewell TV screens. And although viewers were distraught that Fleabag has come to an end after only two series and 12 episodes, Phoebe Waller-Bridge's comic creation will live on thanks, in part, to Dazzler Media, which is releasing the second series and a box set of both outings on May 6. Fleabag had already assumed cult status after the debut, but the second and final outing has become another of the year's most talked about programmes, spawning scores of features, news stories and social media comment, with the finale itself becoming a major talking point. All the chatter has certainly given a boost to Dazzler's release. The company's Paul Holland said: "I woke up today for the BBC spokesperson on the radio to say it's now impossible for anyone who wants credibility not to say that Fleabag is amazing. So it's nice one to be working on. We've had a great run in the charts for series Fleabag 1 and we are set for our biggest week yet today. I guess if 12 episodes is good enough for Fawlty Towers it's good enough for Fleabag."
So, farewell then, The Greatest Showman. Some 47 weeks after it was released, the musical success story of the past 12 months, has slipped out of the top 10, dislodged in both the overall DVD and Blu-ray listings as well as the Official Film Chart, both put together, of course, by the Official Charts Company. It has been in the former for 47 weeks, and the latter since its inception in November 2018… Elsewhere in this week's Official Film Chart, Ralph Breaks The Internet is at number one, rising three places on the back of its release to disc. The highest new entry is the marvellous Spider-Man: Into The Spider-Verse, thanks to its digital release. The other key new entry, and one worth noting, is Annihilation, arriving in the top 10 at number eight after a physical release some 12 months since it appeared as a Netflix exclusive
---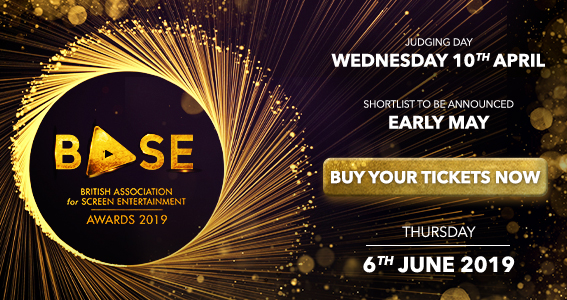 ---
The ever-growing Indicator series from Powerhouse continues to grow and the second quarter has not just seen it announcing another raft of titles, including some from the legendary homegrown HandMade catalogue (the George Harrison part-backed British studio), but also a new sales partner too. In the case of the former, some classic HandMade titles are getting a chance to shine on Blu-ray for the first time, including Bellman & True and Track 29 in May, followed by new, in-house restorations of Michael Palin in The Missionary and Maggie Smith in The Lonely Passion Of Judith Hearne in June. June also sees the release of another classics slice of British cinema in Scum, given the kind of treatment fans have come to expect from the imprint. And it has also signed up with Elevation, with the ever-growing operation handling its sales and distribution. Commenting on the news, Powerhouse Films' John Morrissey commented: "We're really excited to be working with the team at Elevation Sales. They have a great enthusiasm for our product and are working closely with us on putting together a superb slate for the year ahead, starting with our special editions of the brutal Ray Winstone drama Scum and Michael Palin's hilarious The Missionary in June."
More from industry stalwart Ian Dawson's new distribution company Sparky Pictures, which this weekend sees its second release heading into cinemas. The Man Who Killed Hitler And Then The Bigfoot arrives at the Prince Charles Cinema
today,
digital vod platforms on Monday, with a physical home entertainment release to follow on May 6 from the nascent distributor. The film has earned plaudits since its UK debut at FrightFest last year, as the organisation's Alan Jones told The Raygun: "The reaction to BIGFOOT was phenomenal. In my intro I told the audience the film was unlike anything they 'd be expecting and many people afterwards made a point of telling me how emotionally rewarding they thought it was. Plus it has what should really be an Oscar-winning performance from Sam Elliott, and Aidan Turner like you've never see him before. I stuck my neck out with this FrightFest choice, but it worked big time."
The Man Who Killed Hitler And Then The Bigfoot has earned its stripes not just on the FrightFest debut, but has this week been picking up plenty of money-can't-buy press coverage, including a major feature and interview with star Sam Elliott in the Daily Telegraph, as well as a major news story in the Sunday Mirror, among others. Commenting on the release, Sparky's Ian Dawson said: "We have an exceptional and very unique film which also happens to have an extremely memorable title. Sam Elliott and Aidan Turner both give superb performances which help the film to exceed genre expectations and give the film a genuine heart as you follow Calvin Barr's journey and two of his life's epic adventures. We've had great coverage already, courtesy of Aim Publicity, with more to come in the lead into the home ent release including a major feature in Empire with much more to follow."
The home entertainment release for Sparky titles such as The Man Who Killed Hitler And Then The Bigfoot – and there's plenty to come from the newly-launched independent too – is being handled by Spirit after Dawson inked a deal with Robert Callow's operation which will see DVD and Blu-Ray, both loaded with extras, released on 6th May. Dawson said: "Rob and his team have a proven ability and strong retail relationships. We look forward to working with them to help get the most out of our titles and to find original and creative ways to bring releases to market."
---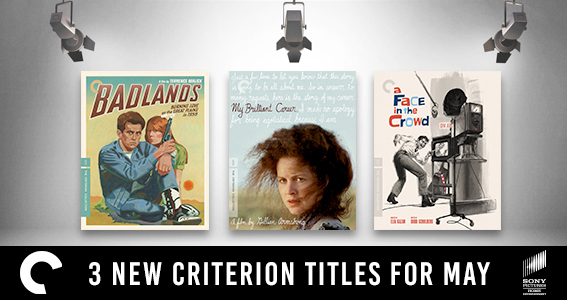 ---
The biggest event on the wrestling calendar took place last Sunday, as legendary names from the world of sports entertainment took to the ring in New Jersey for Wrestlemania. Among the scores of fans who descended not the venue was Fremantle's Ken Law, who'll be helping oversee the release of what is also the biggest WWE home entertainment release of the year too. The title is out in June and here's his report on the event. He said: ""WrestleMania 35 made history and broke records on Sunday when 82,265 fans from 68 countries converged on the Metlife Stadium in New Jersey and WWE put on the live event of the year. The quality of the matches was unsurpassed and fans got exactly what they wanted this year culminating in Becky Lynch's historic victory when she snatched both WWE women's titles in a 'Winner Takes All' triumph over Ronda Rousey and Charlotte Flair in the first ever women's headline match at WrestleMania. WrestleMania 35 had it all and something for every kind of fan. Whether you're a casual wrestling fan or one of the hardcore fans who paid thousands of dollars to be ring-side on the night, you will definitely want this one to own and re-watch. We can't wait to bring the three-disc DVD and two-disc Blu-ray to market on June 3."
Another reminder for you, and we've got plenty of names agreed to come along to our social night on Wednesday April 24. In case you've missed us banging on about it, we're hosting a get together for people across the industry, from retailers to distributors, covering every point in between, from industry veterans to newer entrants to the business. We've organised in response to everyone telling us there are so few opportunities to get together or socialise (it now seems to consist of the BASE Awards and, er, that's it). It's on Wednesday April 24 at a West End location, just drop an email to Tim Murray at the usual address so we can gauge the numbers.
---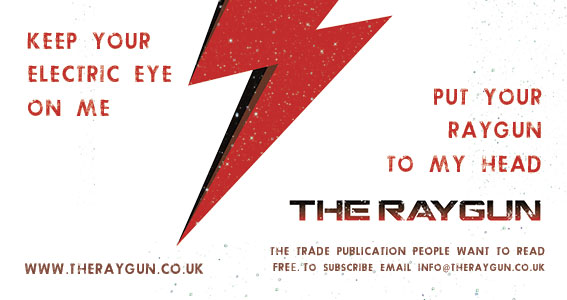 ---
QUOTE OF THE WEEK
With the final season of Game of Thrones set to premier on Sunday night (or Monday if you're not planning to be up at 3am in Europe), excitement is hotting up to find out who will end up sitting on the Iron Throne.
It's one of the most viewed programmes in the world – despite no new episodes being released in 2018, it was still one of the most-watched shows of the year in the US, averaging audiences of 23 million per episode – and it's now simulcast in 170 countries. However, for all the legitimate viewers, it was also the most-pirated show for six years in a row. Within a week of the final episode of Season 7 premiering, the series was illegally viewed over 1 billion times. 84.7 per cent of these views were streamed. You can currently legally stream Season 7 for £2.49 an episode, so the potential losses here could be enough to break the Iron Bank of Braavos.
"Broadcasters wanting to defend their investments in shows like this develop strategies in three key areas: prevention, discovery and enforcement. Using technology to prevent piracy from occurring can range from enhanced proxy detection, to token authentication and media encryption. Technology can help ensure streams are being delivered to genuine viewers in authorised locations and that hijacked content can't be watched easily.
"Once you've found piracy occurring its important to enforce your policies. Technically, it's possible to block access, reduce the quality of a stream, or even deliver alternative content.
Why the options? Because, sometimes, it's best for a pirate to wrongly believe that they're still stealing content, so they don't pivot to different attack vector that the broadcaster isn't expecting. Finally, the long arm of the law is starting to recognize that piracy is a serious crime with the same impact as theft from any retail store and armed with the right data, legislation is starting to make prosecutions more frequent and effective."
Ian Munford, director of Akamai, on Game Of Thrones piracy…
Its Disney+ announcement may have contained loads of good news for its multitude of fans, especially the Star Wars geeks and Marvel nerds, but there was some bad news for genre fans this week, as the studio also announced the Star Wars feature films are going to go away and have a bit of a breather. The hiatus will come after the ninth film, which will bring the Luke Skywalker-related tales to an end. Disney chief Bob Iger said: ""We will take a pause, some time, and reset, because the Skywalker saga comes to an end with this ninth movie. There will be other Star Wars movies, but there will be a bit of a hiatus."
Meanwhile, non-sci-fi or comic book fans will have been buoyed by the best non-genre news of the week, as it was announced that a Grease prequel is in the works. Summer Loving, in development at Paramount, will look at what happened before the new term at Rydell High, focusing on the meeting between Sandy and Danny as outlined in the song from the original hit, Summer Nights. It might be more than 40 years since the original came out, but given its ongoing popularity, the studio obviously thinks that this will be the one that many audiences want…
Unsurprising sequel news of the week is the confirmation that there will be a sequel to Shazam. The DC comic hero flick has been a soaring success at the box office worldwide, meaning the second outing was a shoo-in. Better still, given its smart script, is the fact that scribe Henry Gayden is returning to the fray to pen the sequel. Its success also prompted Dwayne Johnson, aka The Rock, who acts as a producer on Shazam, also took the opportunity to announce that his own DC offshoot, Black Adam, is set to shoot next year…
Follow us on www.twitter.com/theraygun…
Poehler and pals on a jolly…
Not even Disney's biggest of the week…
This then, is Disney's biggest…
https://youtu.be/mYocfuqu2A8
You're on The Raygun newsletter mailing list, which has been running for eight years, because you requested it, have been recommended to us or sent us emails. You can unsubscribe at any time, if you're daft, using the link elsewhere or by emailing as below. But of course, you don't want to do that, do you? We don't share your information with anyone else, we don't like cookies and we're the good guys. We care because you do…
To subscribe to The Raygun newsletter, please email
info@theraygun.co.uk
with subscribe in the subject matter
To unsubscribe, email

info@theraygun.co.uk

with unsubscribe in the subject
For editorial or advertising queries, contact

tim@theraygun.co.uk