Greetings from Sea Horse Ranch, September 2014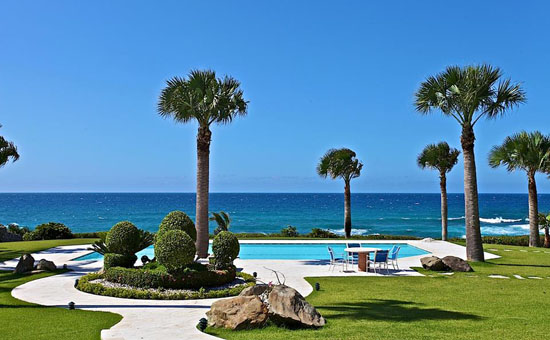 Record-Low Temperatures Predicted for Winter. Plan your Caribbean Escape Now.
Brace yourself, North America; it's going to be a cold one! That's what the Farmer's Almanac predicts for the coming winter, with a colder and wetter than normal forecast, and above-average snowfall. Meanwhile, the Caribbean enjoys endless sunshine, blue skies and temperatures of 84 degrees Fahrenheit. Time to look into flights and make plans for your winter getaway! Sea Horse Ranch is twenty minutes from Puerto Plata POP International Airport, and an hour and a half from Santiago STI, both with daily direct flights on multiple airlines. Car services from the airport are available and we are happy to assist you, please contact us for more details.
---
Sea Horse Ranch Featured in the New York Times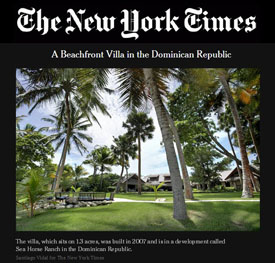 Sea Horse Ranch was featured in the Real Estate section of the New York Times on September 17, 2014, in an article by Alison Gregor entitled "House Hunting in the Dominican Republic". The weekly International Real Estate section "House Hunting" features luxury properties from various places around the globe, such as New Zealand, France, Costa Rica, Malaysia and the Spanish Pyrenees. The article on the Dominican Republic spotlighted Sea Horse Ranch and Villa Windsong, noting its location in Cabarete and area charms. See the full article and slideshow here…
---
Spotlight on FEDUJAZZ – Music, Education and Culture in the Dominican Republic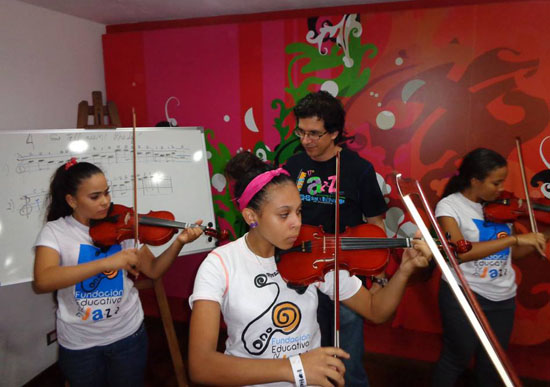 Researchers at Boston Children's Hospital determined that musical training doesn't just make kids smarter generally – it boosts executive brain function specifically. Working with a group of 9-to-12-year-old kids who began playing instruments at an average age of 5, the study found enhanced verbal fluency and mental processing speed compared to similar kids who lacked musical training. They also displayed more brain activity in the areas that dictate how efficiently they switch between tasks. The study builds on existing evidence that musical ability correlates to reading and math ability, and the researchers pointed out that executive brain function is a better predictor of overall academic performance.
With vast research that supports the importance of music education for children, FEDUJAZZ, the Dominican Republic Jazz Festivals foundation aims to provide local youth of the Dominican Republic with these important tools and training.
The 18th Dominican Republic Jazz Festival celebrates four nights of free concerts, Nov. 6-9, 2014, in the North Coast towns of Puerto Plata, Sosua and Cabarete. Presented by the Dominican Ministry of Tourism, the renowned, cultural event also conducts year-round musical workshops for youth through FEDUJAZZ, the festivals foundation. Motivating and developing young artistic talent, FEDUJAZZ has partnered with local organizations such as Sosua City Council to further assist in the education of Dominican children, using Jazz as the teaching platform. VIP passes are available for the Jazz Festival, with all proceeds benefitting FEDUJAZZ. Sea Horse Ranch has been a proud sponsor of this event since its inception. For more info, please contact us.
---
---
Sea Horse Ranch, Cabarete, Dominican Republic