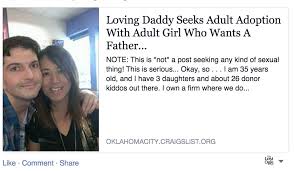 John Patrick Keefe's Craigs List Ad

2013 Senate members and House Members Please copy the block of emails for your contact list so you are able to email all of them and help to inform and educate them before the new sessions begin. Use Bcc to send dozens of email with one email from you to them. This will look like you send each one of them a personal email with only their email showing as the recipient. Please mention the Sooner TeaParty in your emails so they will have a healthy respest for what we do.

Here are the updated individual House members email addresses in

three blocks of Thirty- four each and updated senate emal addresses in one block

. Who is my state representative and my state Senator?

Click here to find out

Here is the

Senate Directory

Here is the

House Directory

Remember to strip the unsubscribe link before forwarding this newsletter to prevent someone from taking you off our list! Use our forward this email link at the top owf the newsletter to prevent being accidently unsubscribed. Money is always needed for printing costs, postage, sign materials, and robo call costs. We are tightfisted; we will spend your hard earned money wisely and frugally as we do our very best to clean up Oklahoma politicians so we can begin to clean up our country. You can donate by sending a check to Sooner Tea party, 358 North Rockwell Ave, Oklahoma City, OK, 73127 or visit Soonerteaparty.org and use the Paypal donation button.
Despite Protection by Oklahoma County Officials
Pervert Bondsman Goes to Jail
Last week we broke the story of the powerful Democratic Bail Bondsman that had been arrested on powder puff charges of not having a bail bond enforcer license after a woman alleged that the man had sexually assaulted her and forced her to perform a sex act in the parking lot of a Starbucks coffee shop in Edmond. The woman managed to escape, grabbing John Patrick Keefe's cell phone, wallet, and car keys, dashed into the Starbucks, grabbed a Starbucks coffee cup, spit a mouthful of "evidence" into the cup, told the manager to call the police as she had been raped, and locked herself into the rest room until the police showed up.
At the time of the newsletter publication Bondsman John Patrick Keefe was on the run but the Oklahoma County Sheriff and Oklahoma County District Attorney's Office was in no hurry to find him. After all Keefe is a prominent member of the Democratic Party and a big GLBT supporter. Keefe had a weakness though, something that he bragged about on his face book page, he liked to "donate" semen for lesbian couples and preferred the old fashioned way over a turkey baster, if you know what I mean. Keefe claims to have between 26 and 39 "offspring" from these deals….not shabby for a guy nicknamed Stuttering John in high school.
Keefe remained on the run for three days, hiding out in Pottawatomie County hoping to do a walk through arrest at the Midwest City jail but ironically he was having problems arranging a bail bond. But early Tuesday morning Stuttering John received a phone call from a Sooner Tea Party supporter inquiring about…uh… his services…
Ever the one to please Keefe asked our ringer a series of questions including "how do you want to get pregnant", with "with me on top" being the answer (so much for this dofus's claim of using a turkey baster). But instead of having breakfast with a hot lesbian looking for stud service Keefe showed up at the Midwest City Chili's restaurant and was met by Midwest City Police. Keefe was jailed around 8 am and wasn't able to leave until noon.
So far the Sooner Tea Party investigation has uncovered four potential victims including a woman that was literally kidnapped down in Texas after one of the woman's relatives notified Keefe and his partner Carter that the woman was visiting Texas with her children. Another woman had her head slammed into the dashboard after being arrested by Keefe during a fight after the woman claims she was sexually assaulted, then another woman who claims to have arranged sex for bond fees.
The Texas woman's case was uncovered after the Sooner Tea Party did an open records request with the Oklahoma Insurance Department for any complaints filed against Keefe and his partner Kyle Carter. The woman's family was actually complaining that Keefe and Carter showed up, arrested the woman, then called later and asked if they could bring her back. The woman claims that after she was illegally arrested in Texas (not legal for an Oklahoma bondsman to travel over state lines to capture people) Keefe offered to stay with her at the Bondsman office until the day shift arrived at the Oklahoma County jail so she could bond out quickly.
Awakening early in the morning the woman claims she found Keefe with one hand up her shirt and another down her pants and in her words "The fight was on." She also claims that Keefe offered to set her free in return for her not filing rape charges which was why Keefe agreed to bring her back to Texas to pick up her kids. The woman also alleged that they slept together and she stayed at Keefe's home afterward. What we do know for certain is that the woman arrives in Texas with Keefe, picks up the ten kids, and Keefe takes pictures of her driving his car that he posts on Face book. The family's complaint is a bit unclear on the exact time the woman and Keefe appeared but the complaint said that they arrived and took the children back to Oklahoma City.
We will have more on John Patrick Keefe on the next newsletter.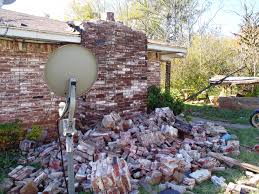 More Corruption?
By Ms PM
Reading the small town newspaper in Prague, an interesting article by Mike Soraghan, E&E reporter Energy Wire, opened the old can of worms regarding drilling oil wastewater disposal site wells and the correlation of earthquakes.
The well in question was near the epicenter of Oklahoma's largest recorded 5.7 earthquake in 2011which was drilled too deep. New Dominion LLC owns the well and after state approval "plugged it back" to make it shallower.
The Wilzetta well was drilled into granite "basement" rock which creates a path for injected wastewater to reach faults. The article says that state officials and seismologists agree that the water changes the pressure and the rocks slip causing quakes. (Energy Wire, May 13)
So where is the corruption? As usual all you have to do is follow the money. "Some geologists at the Oklahoma Geological Survey (OGS) had suspected since 2007 that New Dominion's operations were causing earthquakes. But the agency did not go public with the theory and instead accepted thousands of dollars worth of seismic equipment from the company. For years they told the public the quakes were natural (Energy Wire, April 27)."
The granite starts at 6,828 feet deep in the area of the Wilzetta well. The documents from New Dominion were obtained by Energy Wire through an open records request. The well was drilled to 7,185 feet deep.
It could be said that the fox is guarding the hen house. The Corporation Commission (CC) says they never permitted wells in the "basement" but…they didn't check closely. The Corporation Commission's main concern was contamination of ground water and went with "deeper is better."
Now that the cow is out of the barn the door will be shut. The CC is going to look at the depth of all wells drilled.
"In 2014, Oklahoma had 585 earthquakes of magnitude 3 or greater, three times more than California. So far this year, it has had more than 330 such quakes."
We continue to ask…are the people in charge making the decisions ever going to be held accountable? On another note, does anyone know what earthquake insurance will cost once you find an insurance company that offers coverage? It might be wise to sit down when you find out…and make sure you look at the long list of things it doesn't cover.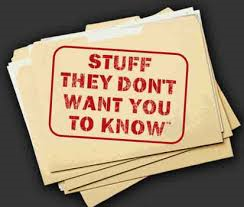 Keystone Dam in Danger? And Guess Who Doesn't Want You to See the Video?
A Sooner Tea Party supporter out looking for flood footage was threatened by Keystone Dam officians after they found him filming the record high water flowing over the dam.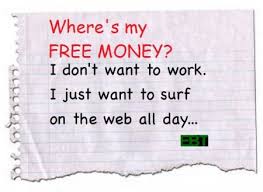 Free Phones, Free Healthc
are, Free Food and Now Free Internet
By Ms PM
What did we miss? Somehow all this free stuff has to get paid for and the "suck off of society clans" throughout the good ole' US of A will certainly not be the ones picking up the tab for this pitiful poor little you entitlement program.
Did you know that having internet is critical for modern life? According to the FCC chairman Tom Wheeler you have to have internet to become educated and just as dire those without internet will not be able to find or keep a job.
The catchy name of the Lifeline phone program gives the impression that by adding internet to the bundle of goodies is the only way folks can continue living. The FCC says "low-income Americans are more likely to rely on smart phones for Internet access." Unfortunately the phones being handed out like lollypops are a tad bit smarter than the people using them. Smart people would be able to figure out they need a job to pay their own way and if it required frequent visits to their local library to use the internet, so be it.
Not only are working folks required to pay for their families, they would be required to foot the bill for others and insure those dipping into the workers pockets are not inconvenienced. It has been determined by the high power of government that slow speed doesn't cut it; the cling-ons must have a step up to higher speed service.
And here's the but…Lifeline is full of fraud. But…the FCC is going to put in safeguards with their proposal. But…shouldn't those safeguards already be in place? "In 2014, Lifeline served 12 million households and cost $1.7 billion, paid for by surcharges on the country's telephone customer bills."
Talking to a friend, this is what they had to say. The government needs to pay for prostitutes and it would be classified as "free Obamasex." Funny as this may be, you never know how the mighty powers would spin something into passing a law saying Obamasex would cut down on rape.
So in the end, this next "free for some" will cost Oklahomans just a little more of their paychecks. Don't cha feel lucky?