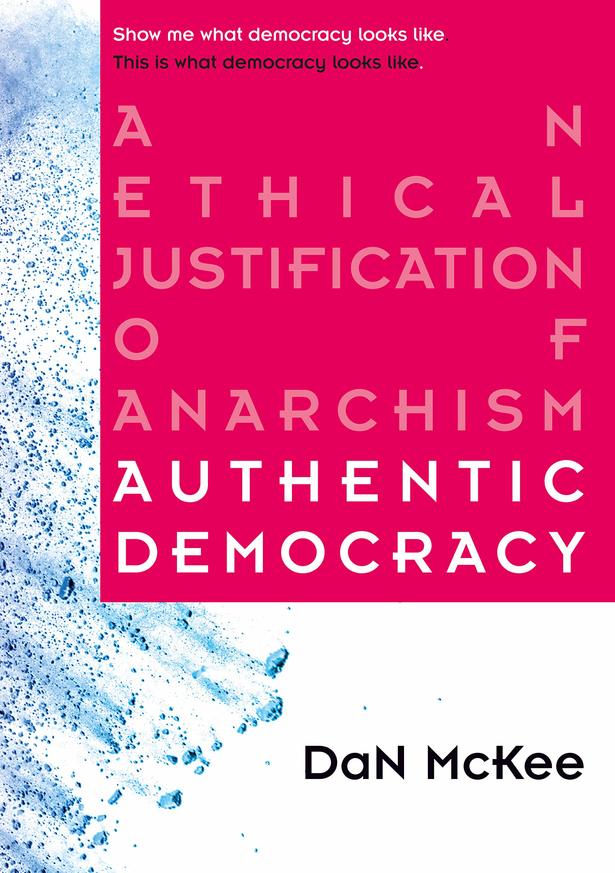 (Dan is an Iron Man Records Patron)
Tippermuir Books announces the launch of Authentic Democracy: An Ethical Justification of Anarchism by DaN McKee. Out now in eBook format (the paperback edition - delayed due to Covid-19 - can be pre-ordered online), Authentic Democracy is essential reading for anyone concerned with what the post-pandemic world should look like. 
Book Praise:
"Dan McKee offers an engaging and accessible case for anarchism, deeply rooted in ethics and powerfully responding to conventional defences of authority. This book is an original and valuable contribution which deserves a wide audience." - Uri Gordon, author of Anarchy Alive! 
Synopsis: 
The coronavirus emergency has exposed the failure of democratic governments to prepare for foreseeable health emergencies. The economic effects of the pandemic have highlighted alarming levels of poverty and insecurity in major centres of world trade and finance, notably the UK, the US, Italy, France, and Spain. In short, the present pandemic has demonstrated that so-called democratic governments are in fact lacking morally and socially – they are not 'fit for purpose'. 
The questioning of democratic norms is not new. 
Show me what democracy looks like. 
This is what democracy looks like. 
In recent years, such chants - in the main aimed at democratically elected governments by free citizens - have become common in anti-government protests across the world. 
Something is clearly amiss with democracy. There was never a more pressing time to expose this democratic deficit - Authentic Democracy by DaN McKee does just that. 
By unpacking the underlying arguments and assumptions which justify the current political order, Authentic Democracy shows that the existing democracies are in fact highly undemocratic; and that anarchism is what an authentic democracy looks like. 
Price/Availability: Authentic Democracy: An Ethical Justification of Anarchism is out in eBook format (and later paperback - 
http://tippermuirbooks.co.uk
 and other online sellers). 
Priced at £2.43 ($3.02 – 2.78€ - 323¥ - R$16,75 – CDN$4.22 – AUS$4.70 - ₮229 – MEX$229). 
ok, that's all for now, if you have any better ideas or want to do a review please get in touch.....