RAYGUN SOCIAL: WED, APRIL 24
BOHEMIAN RHAPSODY THE YEAR'S BIGGEST
SPHE WELL VERSED FOR SPIDER-MAN
UNIVERSAL DRIVES THE ENGINE
GAME OF THRONES BREAKS RECORDS… AGAIN…
…BIG WITH THE PIRATES too
MARADONA SIGNS FOR CANNES
LGBT+ DISTRIBUTOR AWARDED…
…PECCADILLO'S ABELL A "PIONEER"
ADULT AGE VERIFICATION FROM JULY…
…BBFC TO HANDLE IMPLEMENTATION
TRAILERS OF THE WEEK
---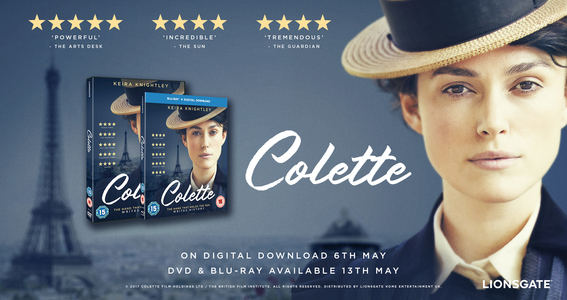 ---
If you can't read this newsletter or see the ads, please click here.
It was a good week for… Bohemian Rhapsody, the week's biggest…
It was a bad week for… Adult website viewers under the age of 18 years old…
We'll start with an important public service announcement and a reminder: Wednesday April 24 from 6pm will see The Raygun hosting a social event in a room above a Soho pub (where else could it be?). It's an opportunity to get people in the industry together for a chat and a drink in a friendly atmosphere. There's scant opportunity to socialise with your peers and contemporaries outside of the BASE Awards, so this is your chance. We've had a number signing up already, email tim@theraygun.co.uk for venue details and we'll see you upstairs or at the bar…
Queen have notched up their fair few share of records over the years, from Bohemian Rhapsody's lengthy stint at number one in the mid-1970s, which essentially changed pop music forever, through the huge success of the band's Greatest Hits offerings in the 1980s (on VHS too), and the band's notoriety and success has continued through until the modern day too. For this week the Official Film Chart release has confirmed that the film is now the biggest of the year so far on DVD, Blu-ray and digital formats. It's another success for the film, which has scored big in 2019 at awards ceremonies and on home entertainment, with sales now totalling some 1.1 million units across disc and digital. Commenting on its success, which comes hot on the heels of another music-based barnstormer in the shape of The Greatest Showman, BASE chief executive Liz Bales said: "As we head into the Easter weekend there's nothing to suggest that the UK film fans' love affair with music-led movies shows any sign of abating, a fact roundly endorsed by the staggering success of Bohemian Rhapsody which, having secured a box office of £55m, has gone on to sell in excess of 1.1 million copies across disc and digital since its release in February.
Focusing on combined digital and physical sales to the end of Bohemian Rhapsody's first week on disc, the film sold more than 850k copies, matching the performance seen by The Greatest Showman a year ago (845k) – clearly a stunning performance in any event and all the more so when considered against overall market performance."
BASE also used the success of Bohemian Rhapsody to look at the wider marketplace, noting that when a title truly hits home in the way the Queen and Freddie Mercury biopic did, the public will well and truly get behind it. And, as chief executive Liz Bales added, its success can be used to as a platform to build on. She said: "When Bohemian Rhapsody's performance is considered alongside the ongoing strength of further music-led titles like Mamma Mia! Here We Go Again and A Star Is Born (also riding high in the top 10 of the year so far) you see a picture of a powerful and competitive landscape that is further populated with a robust range of returning franchise and family-led success stories. Across the top 10 there's a clear demonstration of just how much UK audiences are prepared to get behind and, crucially, own the titles they engage with – with a strong slate of forthcoming content still to land, there's much to be built on as we face into the year to come."
---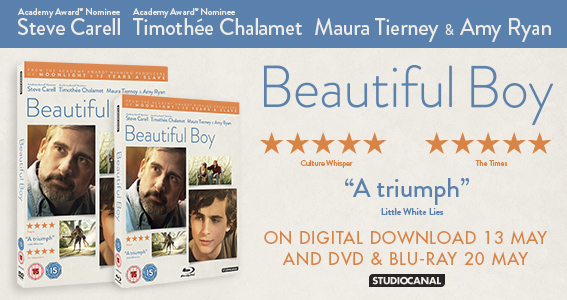 ---
The achievement of Bohemian Rhapsody came as the film slipped a place in the Official Film Chart Top 10, down to number three, as Aquaman makes a splash at number one as a new entry. The animated Spider-Man adventure, Into The Spider-Verse, is at number four, while the other new entry in the 10 is Mortal Engines.
Currently riding high on the back of its digital release and due on physical formats on Monday is the marvellous and richly-deserved Best Animation Oscar winner Spider-Man: Into The Spider-Verse. The
release has been supported by some of the talent behind it, including Phil Lord and Chris Miller, who have been profiled in Empire. Sony Pictures Home Entertainment has also worked with YouTubers Meet The Greers, as well as the Beano, to drive further interest. Commenting on the release, marketing manager Akin Gardiner said: "We're absolutely delighted with the success so far for Into the Spider-Verse. We ran a two-pronged campaign to target both highly engaged superhero fans and family viewers, playing up the widespread critical acclaim, the ground-breaking visual spectacle and, of course, the Oscar win. Our retail partners really embraced this truly unique and exciting film and the set up across all channels looks amazing."
Also due on Monday and making a showing in the Official Film Chart ahead of its physical bow across 4K Ultra HD, Blu-ray and DVD, is Peter Jackson's Mortal Engines. Epic in scope and ambition, the film includes a raft of bonus features and Universal is making much of the London setting of the film (albeit a giant predator city on wheels) for its campaign – from Welcome To London behind the scenes features on the disc through to a breakout print campaign in the Evening Standard. There's a digital campaign, including an IGN takeover, a 4k entertainment competition with Empire and promotional activity with publishers Scholastic. Commenting on the release, product manager Alicia Cho said: ""The film is an action-packed visually stunning spectacle that every fan boy and girl will love! The behind the scenes are especially amazing and it's fascinating to get to dive into the mind of Peter Jackson and his iconic filmmaking that brought this story to life."
---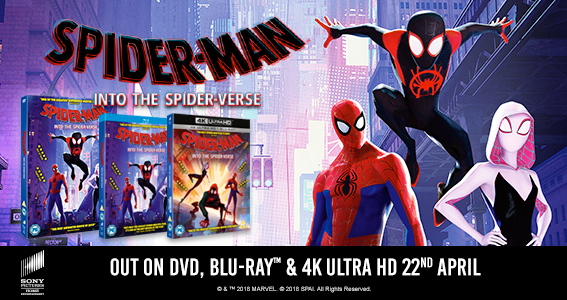 ---
Game Of Thrones watch: as covered here last year, HBO's home entertainment team is planning a year's worth of activity around its flagship series, with the drafting campaign for the first seven seasons running through until the end of the current, and final, outing for the much loved series. Season 8 started transmission this week, and it further highlights just how big George RR Martin's creation is, as it continues to buck all trends for continuing series. The viewing figures speak for themselves – almost 200,000 homes stayed up until 2am to watch the first episode on Sky Atlantic as it aired at the same time as the US debut, while a further 2.69 million watched it via on demand services or as a recording from the earlier broadcast. A further 689,000 watched it at 9pm. All in all – with more numbers still to come throughout the week – 3.39 million viewers watched it on Sky's various platforms on the day. That figure is up 20 per cent on the first episode of the seventh season, and also broke Sky's day record, achieved by the series seven finale. Pundits expect it to break the previous record of 4.97 million in the UK. And as if that wasn't enough, the US figures were similarly buoyant – 17.4 million viewers overall watched it on HBO.
And what of the piracy? Again, Game Of Thrones is far from normal when it comes to this arena too. Some considering the big numbers viewing illegally as being not only an indicator of how big the show is, but the rapacious nature of fans often means they'll still go on to buy the physical releases to build their collections. The piracy numbers were certainly huge – piracy experts at MUSO suggested it was pirated some 54 million times on day one. Streaming, currently the majority choice for pirate viewing, took more than three quarters of those, web downloads accounting for 12 per cent and torrents 10 per cent. On the other hand, the figures do blow the theory that people would pay if it was available legally – the UK was the fourth largest piracy stronghold in the world, behind only India, China and the US. Almost 2.5 million hits were from these shores. MUSO chief Andy Chatterley said: "Perhaps unsurprisingly, the relentless, global demand for access to HBO's Game of Thrones, through both legitimate and illegitimate channels, is still absolutely staggering. Season 8 has been long-anticipated by fans around the world, leading to what can only be described as piracy mania as dedicated fans look for streams and torrents, whether that be a result of the content not being available in their region, wanting to get in on the action early through fear of missing out, or to avoid seeing spoilers on social media. The episode also leaked hours in advance of the premiere, causing a frenzy on torrent and streaming sites across the world.
Regardless of rationale, the piracy figures for just the first 24 hours since the episode aired demonstrate that these audiences cannot - and should not - be ignored. Despite considerable global efforts to tackle piracy over the past couple of years, this data shows that consumers are still being driven to unlicensed sources to find content. It's imperative that rights holders understand that piracy audiences are some of their most dedicated fans, which, above all else, presents a vast commercial opportunity."
Most importantly though – was it any good? Sales of S8 and the complete box set certain to follow the series' ending are dependent on the finale living up to the huge weight of expectation. And the series is now moving further away from creator George RR Martin's books, making it even shakier ground given it no longer has he key source material. Well, the good news is the reviews are uniformly positive. Here are three key examples from key players and opinion-formers. The Los Angeles Times said: "Though some of the visual cues will be very familiar to fans of Lord of the Rings or even The Tudors, Game of Thrones quickly finds that rare alchemy of action, motivation and explanation, proving, once again, that the epic mythology remains the Holy Grail of almost any medium." The Hollywood Reporter noted: "There's a real allure to costume-dramas that pair dense mythology with all of the crowd-pleasing elements of war, honour, pride, lust, power and, yes, even humour. Thrones has all of those in spades and supports them with exceptional storytelling, strong writing, superb acting and some stunning visual effects." And Variety concluded: "Game of Thrones excels on multiple levels –with its splendid ensemble cast (able to sell even the clunkier fantasy dialogue), intricate palace machinations, sly humour and growing sense of inevitable conflict. The production's look is a wonder, showcasing a variety of environments (lensing was in Northern Ireland and Malta) and ornate sets and costumes that approximate the feel of a theatrical blockbuster."
---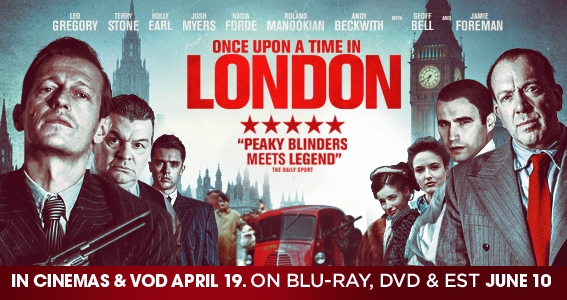 ---
Line Of Duty Watch Part 3: The juggernaut that is Line Of Duty continues to roll on, with the series now at the halfway point, stress levels rising ahead of the grand finale on May 5 and Acorn's DVD release the following day, May 6, in complete series and standard fifth season SKUs. And if you don't believe us on its impact, if you're somehow immune to Jed Mercurio's creation and the antics of anti-corruption coppers at AC12, look at this story, one of scores that follow each episode, on the spike in Google searches following a clue in the form of a misspelling of "definitely" on last Sunday's episode. Acorn's joint head of marketing Helen Squire said: "It's always fun to be promoting a show that seems to create stories and news all on its own. Sunday night's episode was up on the previous week with overnights of 7.4m and a 37.3% share. Obviously this is great news as we can now expect the viewing figures to continue to increase as we approach the final episode which is a breathtaking 90 minutes of television."
Cannes has announced its line-up this week, and among the many mouth-watering treats to be viewed at this year's festival, alongside, of course, all the nonsense that UK acquisition executives have to trawl through, there's a few titles that caught our eye. Not least is the new film from Ken Loach – Sorry We Missed You – funded by the BBC and BFI. And also showing at Cannes, setting it in good stead for its first theatrical and later home entertainment release, taking the Amy route that worked so well for Altitude, is Diego Maradona, receiving its world premiere with, we'd suspect, acres of publicity.
And sticking with Altitude, it's good to see the ace documentary Being Frank, which follows the life and times of comic musical sensation Frank Sidebottom and his creator Chris Sievey, got another welcome boost this week ahead of its April 29 home entertainment release from Altitude. The film, which gained a high profile and earned scores of positive reviews on its theatrical release and is now heading to home entertainment. Director Steve Sullivan was interviewed by the BBC this week ahead of the DVD and Blu-ray bow and talked about how GCHQ were called in to help crack a code that appeared around much of the Sievey-created Sidebottom paraphernalia. What's more, the story was picked up by news outlets across the board, from The Sun in print through to television and radio, with scores more online. Commenting on the PR boost, Altitude's Adam Eldrett said: "We loved seeing that GCHQ story break, another great example of the world of Chris Sievey and his Frank Sidebottom character where literally anything could, did and still does happen. Since our theatrical day and date release Being Frank has been in around the top documentaries on iTunes and will be coming to physical at the end of the month, plenty of bonus on both formats but the Blu Ray in particular is loaded with around 20mins of additional bonus features that fans really won't want to miss out on."
We've written about it a few times, but congratulations to Tom Stewart, whose new company Parkland Entertainment has enjoyed a stunning success with its first theatrical outing The Keeper. The film about legendary Man City goalie Bert Trautmann has now taken more than £215,000 at cinemas and is shaping up well for its home entertainment bow – the title is due in September. Commenting on the release, Jon Sadler, of Magus Marketing who handled the marketing for the release, said: "The audience response to the film has been overwhelmingly positive, with preview audiences scoring it 99 per cent recommend to a friend, which is the highest rating I've seen on a film campaign and this was across three independent preview programmes, across SKY VIP, Saga and The Times. Word of mouth is incredibly positive, also the best I've seen from any theatrical release that I've ever overseen so we expect a very high opening weekend multiple in the x7-8 range which would take the film well over £500,000. The last film that Tom and I worked together on was Arrow's Edie, so it's great to show that we can consistently release independent films theatrically and achieve such strong results. DVD pre-orders have also seen a healthy spike around all of the PR and promotion generated from the release and we expect to have a very strong home entertainment release in Q3 across all platforms, with the film appealing to a broad section of consumers, from transactional digital to physical formats and we will also be looking at tapping into non-traditional retail opportunities such as the Man City shop at the Etihad Stadium where we are exploring bespoke artwork options and exclusive content for fans of the club where Bert spent his finest years as The Keeper."
Tom Abell has been at the forefront of not just LGBT+ cinema, but instrumental in the development of the gay video market, first at the likes of Dangerous To Know, Millivres, and, most recently, at Peccadillo Pictures. And his work in supporting LGBT+ film distribution in the UK was recognised this week when he was awarded with the Iris Fellowship. The inaugural award, spun off from the Iris Prize film festival, acknowledged his achievements, from Pink Narcissus and the ongoing Boys On Film series (surely the video market's longest-running series) at STK through to recent successes such as Weekend, Sauvage and current release A Deal With The Universe (in his acceptance speech, Abell lamented the social media opprobrium directed at the release about a trans man). Festival director Berwyn Rowlands said: "There are moments in life when you come across a person and think, he's a really nice man. Tom Abell is one of those people! But he is much more than just a nice man. Britain would be a very different place today without his commitment to sharing LGBT+ films. His commitment over four decades at the helm of companies like Dangerous to Know, Millivres Multimedia and Peccadillo Picture, who will shortly be celebrating their 19
th
birthday. He has influenced generations of movie-goers by distributing and sometimes financing LGBT+ films. I'm confident there must be thousands of LGBT+ people across the UK who have been emotionally nourished with his films. The back catalogue of titles holds a mirror to our lives, confirming we are alive and exist in many complex ways, in communities across the world, celebrating happy and sad times." Iris Prize chair Andrew Pierce added: "Actors, directors, producers are already recognised time and time again for their contribution to the world of film. It was obvious to us at Team Iris that the only person on our shortlist for this inaugural Iris Fellowship was Tom Abell. In today's multi-platform world where content is available freely, it is timely to remember when this was not the case. Tom Abell was one of the pioneers, you could say ahead of his time, creating an audience and business model working in a system which was sometimes hostile.`'
The Raygun spoke to Abell, who noted that the event was welcome given the tough start of the year Peccadillo, given problems with the HMV administration, affecting releases such Postcards From London and 1985. He said: "It was was quite an amazing event, I'm still in shock, I think – it was completely unexpected and quite an incredible walk down a long memory lane, going back almost 30 years. You kind of lose track of all the things you've done over that period – I certainly had. We had a dreadful start to the year, with the HMV/Fopp administration, but on the upside Boys On Film went onto Blu-ray for the first time, this move was received really well by the fans of the series, BOF 20 will also be on BD. We have great pre-orders for Just Friends on DVD as well as the upcoming Sauvage, which will have the best selection of extras that we've ever had on a Blu-ray and DVD release – we had to push the date back because we had so much material to work with. But to date in 2019, Nina has sold well alongside Boys On Film, Tehran Taboo and 1985. After a difficult start to 2019 we have a really strong line-up falling into place of the rest of the year."
---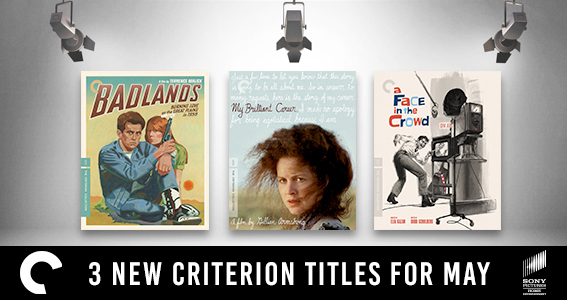 ---
More BBFC news, with the organisation having a hugely busy start to the year, what, with its ongoing deals with Netflix, new classification guidelines and, this week, firming up its announcement and plans for the coming age verification for adult sites. It's been confirmed the UK will become the first country in the world to introduce such a scheme, with carriers of online pornography being forced to ask users for "robust" checks on their age to ensure they are over 18 as of July 15 this year. It's not just drop down menus and announcing "yes, I'm over 18" either – digital IDs, current accepted forms (passports, credit cards) or even a card bought from newsagents. The BBFC will ensure compliance (after an implementation period), while sites that refuse to comply face having payment services withdrawn or being blocked for UK users.
Comment on the initiative came from the government's
minister for digital Margot James, who said: "Adult content is currently far too easy for children to access online. The introduction of mandatory age-verification is a world-first, and we've taken the time to balance privacy concerns with the need to protect children from inappropriate content. We want the UK to be the safest place in the world to be online, and these new laws will help us achieve this. Government has listened carefully to privacy concerns and is clear that age-verification arrangements should only be concerned with verifying age, not identity. In addition to the requirement for all age-verification providers to comply with General Data Protection Regulation (GDPR) standards, the BBFC have created a voluntary certification scheme, the Age-verification Certificate (AVC), which will assess the data security standards of AV providers. The AVC has been developed in cooperation with industry, with input from government. Certified age-verification solutions which offer these robust data protection conditions will be certified following an independent assessment and will carry the BBFC's new green 'AV' symbol. Details will also be published on the BBFC's age-verification website,

ageverificationregulator.com

so consumers can make an informed choice between age-verification providers." BBFC Chief Executive David Austin said: "The introduction of age-verification to restrict access to commercial pornographic websites to adults is a ground breaking child protection measure. Age-verification will help prevent children from accessing pornographic content online and means the UK is leading the way in internet safety. On entry into force, consumers will be able to identify that an age-verification provider has met rigorous security and data checks if they carry the BBFC's new green 'AV' symbol. The change in law is part of the Government's commitment to making the UK the safest place in the world to be online, especially for children. It follows last week's publication of the Online Harms White Paper which set out clear responsibilities for tech companies to keep UK citizens safe online, how these responsibilities should be met and what would happen if they are not."
"Piracy has been the most successful form of distribution worldwide. If you don't get [films] through Netflix or state-sponsored television in your country, then you go and access it as a pirate. I don't like it because I would like to earn some money with my films. But if someone like you steals my films through the internet or whatever, fine, you have my blessing."
Werner Herzog on piracy. `Would he be this generous if fewer of his films were available on DVD, Blu-ray or elsewhere…
As if Fleabag, one of the genuine TV phenomena of 2019, and Killing Eve, one of last year's most talked about and soon to explode again when the second series airs, wasn't enough, Phoebe Waller-Bridge may be about to add another string to her bow. For the writer and actor, described by her army of fans as a bona fide genius, is, according to one report, set to add her golden touch to the next James Bond film. Bond himself, Daniel Craig, is said to have brought Waller-Bridge on board to rewrite and rework the scrip to give it a bit more oomph. Craig's partner Rachel Weisz was the instigator, according to The Observer, as she's.a huge Fleabag fan… The untitled film has long been in gestation, is due next year…
We didn't have room for this last week, but it's worth noting that a sequel to late 1990s rave epic Human Traffic, starring a very young Danny Dyer as a lone Cockney among a cast of Welsh pill-popping acid house fanatics having it, er, large as the old saying used to go, is in the works. And Dyer himself, now a household name thanks to EastEnders and his lovable Knees-up Mother Brown antics ("geezer's got a drawbridge!"). The original is celebrating its 20th anniversary, and director Justin Kerrigan used a Human Traffic birthday event to announce that distribution and scripts is in place and the sequel is on the way. ""Human Traffic 2 is a reaction to Brexit. It's about everyone coming together as one race – the human race," he told Mixmag. "It's a comedy about the rave generation set over a weekend in Cardiff, London and Ibiza. Human Traffic 2 is as relevant to today as [the original] was relevant for its time."
More music films and Alan McGee, erstwhile Creation Records supremo, the man who discovered Oasis and Brough Screamadelica and Loveless to the world, is to be the subject of a biopic. Creation Stories, based on McGee's autobiography, is being executive produced by no less a luminary than Danny Boyle, the script penned by Irvine Welsh and Nick Moran will direct. Keeping the big name Trainspotting connection up, Ewen Bremner will star as the ginger record label boss, joined by a line-up of recognisable names including Rupert Everett, Suki Waterhouse and Jason Flemyng. As we noted on Twitter, in a hole that about two readers will get, no word yet on who will play Meat Whiplash.
A rather fine comic book makes its way to Amazon
Little more than a month now…
You're on The Raygun newsletter mailing list, which has been running for eight years, because you requested it, have been recommended to us or sent us emails. You can unsubscribe at any time, if you're daft, using the link elsewhere or by emailing as below. But of course, you don't want to do that, do you? We don't share your information with anyone else, we don't like cookies and we're the good guys. We care because you do…
To subscribe to The Raygun newsletter, please email
info@theraygun.co.uk
with subscribe in the subject matter
To unsubscribe, email

info@theraygun.co.uk

with unsubscribe in the subject
For editorial or advertising queries, contact

tim@theraygun.co.uk