Newsletter Headline Here...
2020 SHOWCASE
GRAB YOUR SPOT, THEY ARE FILLING FAST!
ELENA - THREE SPOTS LEFT!
The Student Showcase Performance Series is a low-stress yet exciting way to show your friends and family all the skills and passion in your practice. And we offer a lot of ways to participate, from joining a group piece, to working one-on-one with a coach! The Student Showcase is March 21, 2020.
NEW: PRE-PROFESSIONAL PROGRAM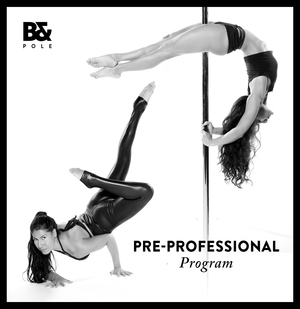 THE BODY & POLE PRE-PROFESSIONAL PROGRAM
STARTS: MARCH 1, 2020 
ALSO FALL: SEPTEMBER 1, 2020 
Details:
Unlimited access to the complete studio class schedule

Your own private coach/mentor 

Professional development support including a personal photoshoot
"…one other thing that makes this program so unique, which is the incredible amount of knowledge, and the willingness to share it, that's just part of the B&P community. To me, that's the awesome sauce in B&P instruction." – Patricia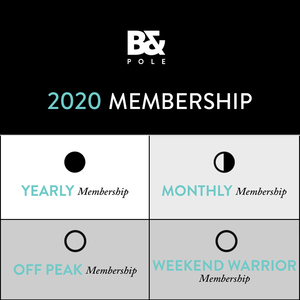 BODY & POLE
MEMBERSHIPS IN 2020
ONLY 
20 MEMBERSHIPS AVAILABLE!
We have a robust catalog of options and added membership benefits that can help you take more class, and save money! Check out our 2020 Membership benefits, click the link below.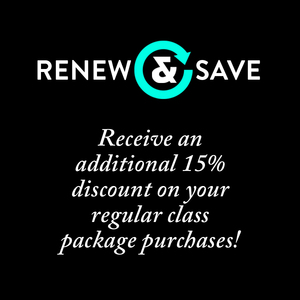 RENEW & SAVE
SAVE 15%
CURRENTLY USE AUTO-RENEW? YOU'LL NEED TO RE-ENROLL FOR 2020!
Use a class package regularly? Select our auto-renewable packages, and you can save an additional 15%! Click below to learn more!
WELCOME OUR EW WORK-STUDIES FOR 2020
We want to send a warm welcome to our 2020 Work-Study team additions! Take a moment and read their bios on our site to get to know them a little bit! And don't forget to say hi at our front desk. We are ready for an exciting year with you!
WELCOME SHANTELL, RODENELLIE, JENNIFER, SUINAEJAH, REBECCA, MARK, AND JESSICA!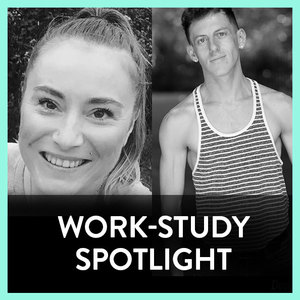 WORK-STUDY OF THE MONTH AND YEAR
DOMINIC DE FELICE
FOR THE YEAR 2019:
KATERINA JUSTOVA
Our work-study of the month for December was Dominic, and for the year Katerina! Voted by the staff at Body & Pole, these individuals repeatably were labeled extremely kind, inclusive, pro-active and professional, consistently going above and beyond in their role. We are so proud and grateful for their presence! To show our appreciation, they will receive a free private lesson with the instructor of her choice! Katerina will also receive a three month unlimited Membership. Thank you for everything you do!
INTERESTED IN JOINING OUR JUNE 2020 WORK-STUDY GROUP?
🎉  
SAVE THE DATE: 10 YEAR ANNIVERSARY PARTY! 
🎉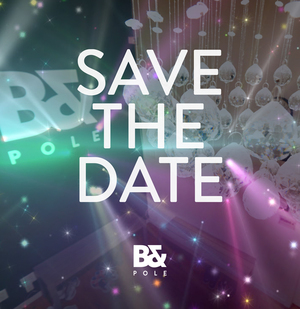 DON'T MISS THIS HUGE CELEBRATION, PUT THIS DOWN IN YOUR CALENDARS NOW!
Join us as we celebrate 10 amazing years of Body & Pole with an all day event that will feature unforgettable performances, specialty classes, community fun, and so much more! Full details will drop next Wednesday, so keep your eyes peeled to your inbox.
AND SPEAKING OF 10 YEARS, WE ALSO WANT TO CONGRATULATE OUR INSTRUCTOR OG'S, WHO'VE BEEN WITH US FOR 10 YEARS!!!!!!
 KYRA JOHANNESEN, MICHELLE STANEK, KELLY MCLAUGHLIN, ROLAND BROWN, AND TRACEE KAFER 
🔥 B&P PLUS: THE HEAT IS ON 🔥

JANUARY 2020
THE HEAT IS ON!
2020 kicks off with more hot and sweaty studio fun, no matter what the weather forecast is out there!
Sign up for limited-run classes like
STAR POWER
,
Pole Divas, Pole Dancing for Plus Size Athletes, BP After Dark, Aerial Straps,
 AND MORE!
elevatED TEACHER TRAININGS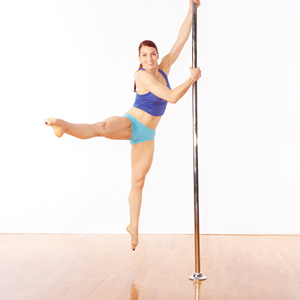 GET ELEVATED IN 2020 IN NYC!
Sweetwater Studio (Bronx, NY)

February 14 - 16, 2020
Body & Pole (New York, NY)


September 14 - 16, 2020
Pole Level 2 | 2020
Body & Pole (New York, NY)


March 23 - 25, 2020



Body & Pole (New York, NY)


November 2 - 4, 2020
Flexibility | 2020
Body & Pole (New York, NY)


June 15 - 17, 2020
Ever thought about teaching, or just want to take your training to the next level with a deeper understanding of body mechanics and movement exploration? Join us for one of our upcoming 2020 elevatED Teacher Trainings in New York!
DONNA CARNOW
Donna will be leading an elevatED Education Pole Level 1 Training with Kyra Johannesen at Body & Pole, January 6-8 @donkakong @kyrajohannesen @elevateducation (photo @thikphoto)
LARA MICHAELS
Lara is performing at Schtick a Pole in It - Queen Edition on January 24 & 25 at DROM NYC | @misslaramichaels @schtickit (photo @@whyareyoumakingmedothis)
BRENNA BRADBURY
Brenna is co-hosting High Flying Retreats in Cabarete, DR from February 6 - February 10 for an all-inclusive (less airfare) aerial vacation filled with aerial classes in rope, silks, hammock and lyra, stunning beaches, pool time, beach bonfires, and more! Enthusiastic and dedicated aerialists are welcome to join in on this fitness filled vacation in paradise | @brennabradbury @highflyingretreats (photo @gregtiwald)
We are honored to help you own your unknown.
- The Team at Body & Pole
Body & Pole, 115 West 27th Street NY, NY 10001