The Pure Water Occasional for February 3, 2014
In this post-Groundhog Day Occasional you'll find information about the drinking and swimming habits of groundhogs, the water consumption of Tiger Woods' golf course in Dubai, the massive floods in Great Britain, the plight of penguins in Antarctica, the water woes of qat-chewers in Yemen, the brown water dilemma in Winnipeg, the chemical spill in Charleston, and the latest posting on the FDA's Facebook page. . And, as always, there is much, much more.
The Pure Water Occasional is a project of Pure Water Products and the Pure Water Gazette.
To read this issue on the Pure Water Gazette's website, please go here.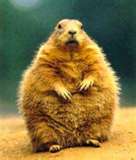 The Pure Water Occasional Wishes You and Yours the Happiest of Groundhog Days
Groundhogs and Water
In Spite of Common Misconceptions, Groundhogs Can Swim and Drink Water
It is commonly believed that groundhogs do not drink water. The Wikipedia, for example, states flatly: " Groundhogs hydrate through eating leafy plants rather than drinking from a water source." A video, however, refutes this belief, showing one groundhog lapping up some water that was spilled on a board and another who seems to be drinking from a birdbath. What more proof do you need?
It is our belief that not only do groundhogs drink water, they also can swim, although, like cats, they apparently do it only when they have to. Their dislike of water can be seen as well in the fact that they can be easily frightened away by action motivated devices that spray a small amount of water.
Groundhog Swimming
Numerical water facts from B. Sharper, the
Pure Water Gazette's

numerical wizard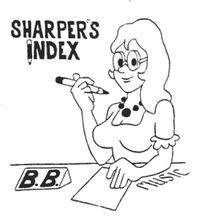 Water's percentage of the total 2009 beverage market: 25.
Percentage of bathroom showerheads that harbor unhealthy levels of bacteria, as reported in a University of Colorado study: 30.
Number of patents for water purification devices issued in 2008: 124.
Factor by which bacteria living in our bodies outnumber our own cells: 10 to 1.
Daily water usage of the Tiger Woods golf course in a Dubai desert: 4,000,000 gallons.
Average daily water use by each American: 500 liters.
Average daily water use by each citizen of England: 200 liters.
Daily water usage increase in the U. S. since 1950: 127 percent.
Number of the 8 million inhabitants of Lima, Peru who have no source of water: 1.3 million!
According to the World Toilet Organization, the number of people (mostly children) who die each year from diseases associated with "unsanitary toileting" : 1.8 million.
Daily operating cost of vehicles used in deep sea exploration: $50,000.
Number of chemicals and additives allowed in the food supply by the U.S. government: over 10,000.
Number of chemicals and additives allowed in the food supply by the French government: 1700.
Percentage of US grain production that is currently being fed to animals in factory "farms": over 50%.
Percentage of all sickness and disease worldwide that are caused by lack of sanitation and unsafe water: 80%.
Number of Earth's people who get more than half their drinking water from the seasonal snow melt and glacier ice – 1,000,000,000.
Number of people who would have to move from their current homes as the consequence of a one meter rise in sea level: 100,000,000.
Percentage of the more than half million violations by US water suppliers examined by a New York Times study that were actually fined or in any way punished by state or federal officials-- 6 percent.
The New York Times' Great Water Article
by Hardly Waite
Introductory Note: This piece appeared originally in the Pure Water Occasional for December of 2009. It reviews a New York Times article that had just appeared (see links at the end of the article). Since then a lot has happened and not much has happened. There are a lot more chemicals around, and special attention is now being focused on how much we don't know about the innumerable "pharmaceuticals" and personal care chemicals being peed and dumped into waste water. The January 2014 chemical leak in Charleston, SC has brought much national attention to the lack of regulation and our general ignorance about the countless chemicals at use in our society. The Times piece below refers to "60,000" chemicals currently in use; a guest on the Diane Rehm Show discussing the Charleston incident put the number at 100,000. Regulators have hardly made a dent in that figure, and every attempt at establishing regulatory standards is sure to be met by a barrage of well financed political resistance. --Gene Franks, February 2014.
Back in 1992 when the paper Pure Water Gazette printed an entire issue called "The Gazette's Great Water Article," magazine stories about the condition of US waters were common. Unfortunately, though magazines and newspapers keep grinding out articles that point out the same old shortcomings of the way the US cares for its most precious resource, nothing of significance has been done to change things since the Clean Water Act of the 1970s.
I regret to say it isn't likely that things will change soon.
There is simply no political will to address the serious problems facing the nation's water supplies, and there are rich and powerful vested interests who beat down every attempt at reform.
Here are a few examples of the problems.
There are now, by the EPA's estimate, some 60,000 chemicals being used in the United States. The EPA, the regulatory agency which was created under the Clean Water Act to look after our water supplies, has regulatory standards for only 91 of these. The remaining 59,900 or so are not being monitored by your water supplier.
Attempts to broaden regulation are met immediately with crushing opposition from wealthy opponents in industry or even our own government. States oppose regulations that would affect businesses, although the health of their citizens is at stake.
Every attempt to regulate use of the powerful water contaminant perchlorate, a rocket fuel ingredient, has been fought by the mighty propaganda machine of the US military. Military propagandists publicly question the patriotism of proponents of perchlorate regulation. If you love your country, you'll drink your rocket fuel and keep your mouth shut.
The regulatory standards for the tiny number of contaminants the EPA has acted upon are pitifully inadequate, and enforcement is lax. And the standards themselves are of very questionable accuracy.
The truth is that no one really knows how much vinyl chloride or benzene one can safely ingest over a period of years. Contrary to the mythology promoted by regulating agencies and water suppliers, the EPA's magic numbers aren't based on some concrete and absolute scientific standard that deserves our confidence. EPA standards are politically negotiated numbers--backroom compromises that set the standard somewhere between an assumed safe level and what is convenient for the polluting industry or the water supplier. Even the "science" used by regulators to determine safe levels is laughable; it is still based, now, in the 21st century, largely on "animal studies," a branch of science that would have died in the Middle Ages if it were not so profitable and useful to manipulators.
Similarly, few Americans seem aware of the deplorable state of the aging infrastructure that handles our water and sanitation systems. The original Clean Water Act provided at least limited funds for the rebuilding of the nation's water and sanitation systems. Since that time, although Congress has found ample funds for endless wars, bank bailouts, and tax relief for the super rich, there is never any money for such unglamorous items as the expansion and repair of sewage systems that were designed for half the population that we now have. In most urban areas today, even a 1/2" rain shower overwhelms the drainage system and pours thousands of gallons of untreated sewage and chemical runoff into drinking water reservoirs.
These and many other aspects of the highly inadequate management of our water resources are discussed at length in an exceptional multi-article study that has been appearing during the past few months in the New York Times. These well-documented pieces include information that cause one to think twice before trusting the water that comes straight from the tap. From the Times' studies one learns, for example, that since 2004 "the water provided to more than 49 million people has contained illegal concentrations of chemicals like arsenic or radioactive substances like uranium, as well as dangerous bacteria often found in sewage." The Times confirms the finding of previous Associated Press studies that one in six Americans is ingesting pharmaceuticals in their drinking water.
Most discouraging of all is the finding that there have been more than half a million violations of the Clean Water Act committed by water suppliers since 2004 and only 6 percent of the water systems that broke the law were ever fined or in any way punished by state and federal officials.
A substantial portion of the Times reports can be found here and here.
Water News
Experts question whether MCHM 'flushing' worked in West Virginia. A Marshall University environmental engineer told a legislative committee on Wednesday he had found cancer-causing formaldehyde - one possible breakdown product from the spill - in one local water sample and that the continued lack of data on the chemicals that leaked into the Elk River is very concerning.
Bay Area Democrats, Central Valley GOP clash over water. Republican leaders are expected to pave the way for California House consideration as early as next week of a bill to halt the restoration of the San Joaquin River and send water south to Central Valley farms.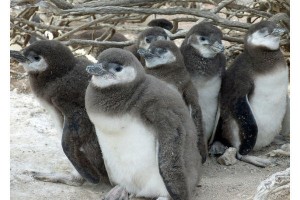 Penguins, even in Argentina, at risk from climate change, study says. Global climate change is killing chicks in the world's largest colony of Magellanic penguins, according to a new report, suggesting that the threat is spreading from ice-bound Antarctica to more temperate zones.
Atrazine hazard use down in Hawaii. Over the last seven decades, the use of atrazine in Hawaii has declined significantly, from about 400,000 pounds in 1964 to 77,403 pounds in 2012, according to a recent study by the state Department of Health. And much of that drop is the result of the state's dying sugar industry.
Gaza warned of looming water crisis. Residents of Tel Aviv will wake up in February to discover a huge hourglass full of polluted water standing in the city's central Rabin Square. The installation is the centerpiece of a campaign designed to draw Israelis' attention to an approaching water crisis - particularly in the Gaza Strip.
West Virginia spill criticism grows amid new fear over tainted water. The top public health official in Charleston, W. Va., has added to widespread criticism of the decision to declare drinking water safe despite a critical lack of scientific data about the coal-washing chemical that spilled into the Elk River on Jan. 9.
Residents, shire demand state action over industrial liquid waste dumping. The lives of residents south of Perth have been made a misery by a business that they say has become a dumping ground for industrial liquid waste.
DEP never saw Freedom's pollution-control plans. West Virginia Department of Environmental Protection officials never reviewed two key pollution-prevention plans for the Freedom Industries tank farm before the Jan. 9 chemical leak that contaminated drinking water for 300,000 residents, according to interviews and documents obtained under the state's public-records law.
Flooding: Too little defense, too late, as the waters rise. Figures show that 4,000 homes have been built on flood plains, against Environment Agency advice, in the last five years, and now the agency's ability to offer advice to local authorities on such building has been drastically curtailed with the onus now on developers to carry out such assessments.
Flooding in Great Britain
Battered Britain: More wet weather... and still no sign of leadership. The Government braced itself for a further onslaught of storms and flooding last night, as the Environment Secretary, Owen Paterson, promised that "everything possible" was being done to help potential flood victims and prepare for the further storms and tides forecast to hit the UK today.
California drought: S.F. leads state in water conservation. California declared a drought only two weeks ago, but in San Francisco water conservation efforts have been under way for decades - with significant results.
Drugs in drinking water higher than expected. A new study commissioned by the EPA shows that our drinking water has far more chemical contamination -- thanks to the prescription and over-the-counter drugs Americans take -- than anyone ever thought.
Chemical used in treatment made brown water worse, report says. Excess levels of manganese are to blame for recurring brown water problems in Winnipeg -- and a chemical used to treat the water supply could be exacerbating the problem, a city-commissioned report has found. (See also the article below on Winnipeg's high-manganese water.)
FDA has issued a statement on its Facebook page regarding the sale and use of "oxygenated" and "alkaline" water.
Consumer Warning Against False, Deceptive and Misleading Claims and Promotional Ploys on "Alkaline Water" and "Oxygenated Water"
January 27, 2014
FDA Advisory No. 2014-010
The Food and Drug Administration (FDA) has observed proliferation of stalls in the malls and other strategic places that are promoting and offering for sale or use equipment or devices that would change tap or bottled water into "alkaline" or "oxygenated" water. Vendors make declarations and promises to potential buyers that "alkaline" or "oxygenated" water removes every known chronic disease condition, acts as strong antioxidant, slows the aging process, and promotes greater absorption of nutrients. They also claim that alkaline water is rich in oxygen and that increased amount of oxygen boosts physical performance.
Although the FDA recognizes The United Nations General Assembly Resolution A/RES/64/292 (2010), which guarantees the right to safe and clean drinking water, therapeutic claims made on drinking water as a ploy to promote and market water must be substantiated through valid clinical trials. It is a violation of RA 9711, otherwise known as the FDA Act of 2009, to sell or offer for sale or use purification devices that allegedly produce water known as "alkaline water" or "oxygenated water" and make therapeutic claims without a Certificate of Product Registration (CPR). Vendo-type outlets or re-filling stations, and those engaged in the manufacture, importation and distribution of water with therapeutic claims should secure a License to Operate from the FDA before applying for a CPR.
Consumers are advised not to fall prey to these unscrupulous vendors and peddlers. Drinking alkaline, oxygenated or ionized water does not change the blood pH level.
Aluminum in Water
Aluminum is an abundant metal, but it does not dissolve easily into water so it is not often a concern in drinking water.
Although natural water can contain from 0.1 to as much as 9.0 parts per million aluminum, by far the main source of aluminum in drinking water is alum (aluminum sulfate) that is added by water treatment plants to aid in clarification. (Alum causes tiny particles to clump together, making them more easily filterable.)
Aluminum is listed by EPA in Secondary Standards at a suggested level of 0.05 to 0.2 ppm. (Secondary standards are concerned mainly with aesthetics. The main effect of excessive aluminum in water is color.)
Aluminum is easily removed from water by reverse osmosis. It is also removed from drinking water by distillers. Certain cation exchangers (water softeners) remove aluminum, but this is not regarded as a practical treatment for homes because the process requires regeneration with acid.
Manganese in Winnipeg's Water Not Considered Harmful
Although it looks bad, Winnipeg's manganese-tainted water is considered safe.
Outbreaks of brown water in Winnipeg households are expected to decline over the next two years as city hall launches an aggressive plan to control the problem.
City officials identified the cause of the discoloured water as the presence of manganese in the city's water supply.
The solution is to aggressively "clean" the city's reservoirs and water mains to reduce the amount of manganese.
"We've identified an issue and a path to the solution," Coun. Justin Swandel, chairman of the city's public works committee, said during a Friday news conference.
Members of council were briefed during a special seminar on the findings of a consultant's report and the steps the civic administration is taking. News media were briefed afterwards.
Diane Sacher, director of water and waste, said discoloured-water incidents have occurred in the city for several years but only became problematic when the city's new water-treatment plant became operational in 2009.
Sacher said a material -- ferric chloride -- added to the water supply at the treatment plant as a coagulant, binds small solids such as algae together in larger clumps, making them easier to remove.
However, the ferric chloride was also releasing manganese, a natural substance found in water and many liquids, such as apple juice and tea.
The treatment plant filters out ferric chloride but not manganese.
The manganese attached itself to the lining of the water lines and was released with a sudden change in direction -- water-main breaks or repairs, and resulted in clumps of discoloured water of varying sizes travelling through the water system.
Sacher said the city is switching to an alternative ferric chloride with a lower concentration of manganese, speeding up its annual cleanup of the reservoir and enhancing the water-line cleanup from a six-year to a two-year cycle.
Reservoir cleaning is underway now and water-main cleaning will begin in May.
"While we expect it will take approximately two years to implement all the recommendations in the report, our customers should see a gradual reduction in discoloured water as each recommendation is implemented," Sacher said.
Sacher said discoloured water is a common occurrence at all water utilities across North America, but the number of incidents in Winnipeg began increasing in 2010 and reached seemingly epidemic levels in the summer of 2013.
There were more than 1,600 incidents in August. The city's goal is to reduce the outbreaks of discoloured water to traditional levels of fewer than 100 incidents per month.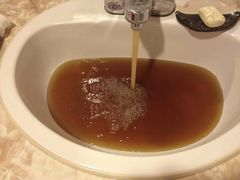 Sacher said the city will hire an independent consultant, at a cost of $500,000, to verify the findings and monitor the city's cleanup efforts.
Other costs included an additional $250,000 annually for the operational changes and a one-time capital construction cost of $580,000 for a testing facility at the treatment plant, which will be used to find alternatives to ferric chloride as a coagulant.
One of the issues that perplexed many homeowners last summer was the presence of brown water at one home but not the neighbour's.
Sacher said the consultant explained that phenomenon occurs as a result of an affected household using a large amount of water while the other household did not, which resulted in large amounts of manganese entering a home's water line and not their neighbours.
"The manganese is causing a coating on the wall of water mains," Sacher said. "That is disrupted when the flow velocity increases or the direction changes.
"This goes as a slug through the main. If you have your dishwasher going, a shower running, you would be bringing it in, whereas your neighbour, if he wasn't using water at the time, wouldn't necessarily bring it in to his system."
While manganese levels are high, Mayor Sam Katz said health officials assured him they do not pose a health hazard.
"Our water is safe. Period," Katz said.
Sacher said manganese is found in many liquids, adding levels in tea and apple juice are much higher than those found in samples taken across the city.
Coun. Jeff Browaty (North Kildonan) said the outbreaks of brown water will not immediately stop, adding he expects the problem to be under control as the city reduces the amount of manganese in its water supply.
"People's expectations have to be reasonable," Browaty said. "We'll still see unacceptable levels of brown water this summer, but we're on the right path and we should get levels that we are used to within a couple of years."
A consultant was first hired by the city in 2010 when reports of brown water escalated that summer. Samples found high levels of iron, which prompted the consultant to recommend a treatment solution that did result in fewer incidents in 2011.
But the numbers jumped again in the summer of 2012, which prompted the city to hire another consultant who later discovered the high levels of manganese, which were not present in the water supply in 2010.
Sacher defended the work of the first consultant, adding the findings and solutions were backed by research.
Coun. Dan Vandal, who persuaded council in the fall to accept claims for laundry damaged by discoloured water, said this latest report is the best information the city has to deal with the problem.
Time will tell if this is the best advice, Vandal (St. Boniface) said.
"The evidence will be less discoloured water in city taps... which I expect by next summer."
Source: Winnipeg Free Press.
Pure Water Gazette Fair Use Statement
A Nation Chewing Itself to Death
By Cam McGrath
The Yemeni capital of Sanaa is reputed to be over 2,500 years old, making it one of the oldest continually inhabited cities in the world. But it is living on borrowed time.
Economists warn that if poverty trends continue, by 2030 more than half of the Sanaa's projected four million inhabitants will be unable to afford their basic food needs. But before that happens, the city will run out of water.
"Sanaa is using water much faster than nature can replace it," says Noori Gamal, a hydrologist at the Ministry of Water and Environment. "The water table is dropping by up to six metres a year. By 2025, Sanaa could be the first capital in the world to run out of water."
Yemen is an arid country, and Sanaa receives only 20 cm of precipitation per year. But climate is not the reason for the rapid depletion of groundwater stocks. The culprit is entirely man-made.
An obsession with qat, a mild narcotic plant whose bitter-tasting leaves release a stimulant when chewed, is ravaging Yemen's fragile economy and sucking up precious water.
Thirty years ago, chewing qat leaves was an occasional pastime. Now it is an integral part of daily life in this poor Arab nation of 26 million, where 72 percent of men and a third of all women are reported to be habitual users. By one estimate, 20 million dollars is spent each day on qat, and 80 million work hours lost to its consumption.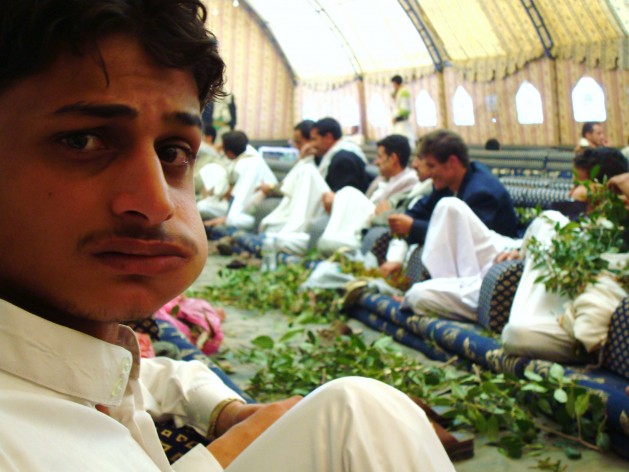 Yemen's preoccupation with the leafy stimulant qat is having dire consequences on water supplies.
"In Yemen, the day revolves around qat," says Ali Ayoub, a leather merchant who chews qat for about four hours a day, or longer if there is a wedding or holiday celebration. "By 2 pm, you won't find anyone at work. Everyone leaves early to buy qat."
Like many poor Yemenis, Ayoub spends more money on the narcotic leaves than food for his malnourished family. He says qat stimulates the mind and offers an escape from the hardships of Yemeni existence: grinding poverty, high unemployment, and ongoing political strife.
"People say qat is the root of Yemen's problems, but it is really just a symptom," he says.
As the practice of qat chewing has grown, farmers drawn by the higher profits of the plant's cultivation have abandoned traditional food and export crops. In 1997, some 80,000 hectares were planted with qat. By 2012, the number reached 250,000 hectares, according to official figures, and is growing at a rate of 10 percent per year.
The cultivation of qat has displaced staple crops like wheat and maize, which has sent local food prices soaring. The increase of food prices has had a deep impact on many households, especially among the poor, who account for 40 percent of the population.
"Until the 1980s, over 90 percent of produce was grown locally, but now because of qat Yemen must import 90 percent of its food needs," Gamal tells IPS.
He estimates that qat fields consume about 50 percent more water per hectare than the cereal fields they have displaced. Farmers typically irrigate qat trees with water pumped from underground aquifers filled over thousands of years by the occasional rainfall that seeps through the soil and rock.
Government sources estimate that qat fields sucked up over a billion cubic metres of the country's scarce water last year, accounting for about a third of all groundwater consumption.
Yemen already has one of the lowest annual per capita water shares in the world, estimated at 125 cubic metres, compared to the world average of 7,500 cubic metres. The annual water share is projected to drop to 55 cubic metres per capita by 2030 unless drastic measures are taken.
A population with an annual water share of less than 1,000 cubic metres per capita faces water scarcity, while humans need 100 cubic metres per year to survive.
As Yemen's qat consumption has increased, health officials have noticed an alarming rise in related health issues. A study by Aden University found more than 100 types of pesticides used in qat cultivation, many known to transfer to babies through their mother's milk.
According to Yemen's health ministry, carcinogenic pesticides used by farmers to increase qat production are responsible for about 70 percent of new cancer cases in the country. Mouth and throat cancer are widespread in Yemen, far exceeding world averages.
Nasser Al-Shamaa of Eradah Foundation for a Qat-Free Nation, an NGO working to stamp out qat use in Yemen, compares qat chewing to cigarette smoking. He says as long as the practice remains socially accepted, it will be extremely difficult for eradication initiatives to make headway.
The efforts are further slowed by government officials with vested interests in the production and distribution of qat, who collect money through taxes and kickbacks.
"It will take time to change perceptions about qat," says Al-Shama. "But we don't have time, it is destroying our future."
Source: Inter Press Service.
Pure Water Gazette Fair Use Statement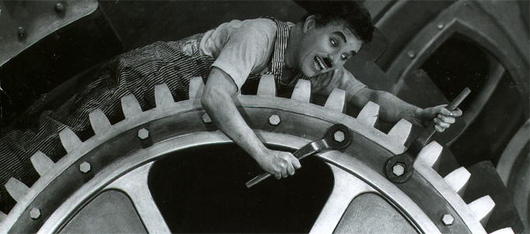 Please visit our RO Parts Page for tanks and accessories.
Thank you for reading. Please come back next week.
Places to Visit on Our Websites in the meantime
Model 77: "The World's Greatest $77 Water Filter"
"Sprite Shower Filters: You'll Sing Better!"
An Alphabetical Index to Water Treatment Products
Our famous whole house Chloramine Catcher
Pure Water Occasional Archive: Sept. 2009-April 2013.
Write to the Gazette or the Occasional: pwp@purewaterproducts.com
Please Visit
The Pure Water Gazette – now in an easier to navigate format.