TRAIN ON MULTIPLE PLATFORMS…
…WITH MARKETING AT RAIL STATIONS
BURTON'S HOME HEADS INTO HOMES
MIDWEEK UPDATE
TWISTING OUR WATERMELONS
KALEIDOSCOPE'S SWEET PREVENGE
FACT TARGET SET-TOP BOX RING
CAMMER SENTENCED FOR CINEMA THEFT
FILM CONTENT PROTECTION AGENCY UPDATE
AMAZON, NETFLIX ON EURO HOLIDAYS
BERLIN REPORT
SCREENBOUND INKS BLUEBELL DEAL…
…AND NEW LABELS COME TO LIFE
BLAKE BENEFITS FROM EONE CAMPAIGN
DOGWOOF EYES UP CAMERA RELEASE…
…AND SIGNS SUNDANCE HIT
NEW ANIME STUDIO FLOWERS
FORUM UNVEILS SPEAKER
---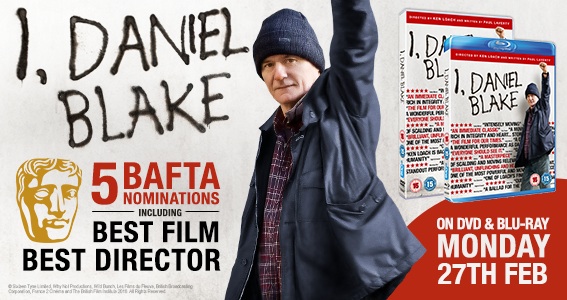 ---
If you can't read this newsletter or see the ads, please click here
It Was A Good Week For... Girl On The Train is on the right tracks…
It Was A Bad Week For… A cammer was sentenced in Nottingham…
After a departure on Monday February 6, The Girl On Train has shot through all the signals on its journey through the week, overtaking last week's number one, Bridget Jones's Baby, along the way. It reached its first destination by hitting number one in the Official Charts Company's midweek bulletin, meaning it's on schedule to hold on to that position at the end of the week. It shifted, according to the organisation, some 65,000 copies on its first few days on sale. Bridget Jones's Baby had a strong week one overall, selling almost 360,000 units, with a further 65,000 up until the halfway stage in its second week, just a few hundred behind the thriller.
eOne's marketing for The Girl On The Train must be praised, not least the rather nifty posters at stations, we noticed (and tweeted) one this week in deepest, darkest north London, and they certainly give a smart nod to the film's plot. Commenting on the film eOne's Jeff Suter said: "It's been a pleasure to manage such a fantastic brand – the box office success and continued book sales mean we are all set to deliver a great lifetime performance across the home entertainment window. I also hope that Emily Blunt is recognised for her amazing portrayal of Rachel at the BAFTAs this weekend."
Also starting well out of the gates has been the latest Tim Burton outing, Miss Peregrine's Home For Peculiar Children. It's made for some strong marketing, promotional and PR activity from Fox to back the release. This has included some smart initiatives, all of which helped it to an impressive startstart (more than 50,000 units in the first few days), as outlined here by Fox new release product manager Pippa Wright: "Core to our overall campaign were the teen/tween audience, our objective was to target them in their own environment where they live and consume media. To do this we worked with key influencer Linda Blacker to recast well known UK vloggers as principal characters from the film for a themed photoshoot. The results of the shoot were shared via the vloggers' individual social channels with a great reaction and level of engagement from their followers. The posts were also amplified via paid for media which increased the reach of the posts beyond the universe of the vloggers fans, achieving a staggering 18 per cent engagement rate from a completely new audience. This high level of engagement led to a high conversion seen in digital ownership where we exceeded our target by over 80 per cent. To further amplify our reach to this audience, we also partnered with Ripley's Believe It Or Not! for a 'peculiar takeover' – which included a costumes and props exhibit – embracing London's oddities in a key footfall location during half-term. This was supported with extensive above the line throughout the capital including London Underground advertising and press."
Also in the midweeks – Warner's Storks is in at number five, just ahead of another family-friendly title, We're Going On A Bear Hunt, while elsewhere, Doctor Who: The Power Of The Daleks is at number 16, Revolting Rhymes is at 26, and Lawless Range is just in the top 40.
---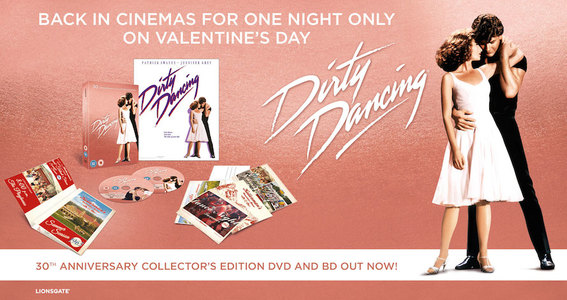 ---
To the rather swish – and not used often for industry events – venue of the Hippodrome Casino, past the roulette tables and into its rather exclusive screening room, as Lionsgate hosted an event to make the 30th anniversary of one of the jewels in its catalogue, Dirty Dancing. A special collector's edition of the film, complete with brand new extras has just been released – and got off to a strong start too – and the classic is returning to cinemas for one day only, Valentine's Day, natch, with some 300 screens scheduled to air the Patrick Swayze classic for couples and the odd singleton too. The activity around this, both above the line and some impressive PR (including a radio day with Drifters singer Ray Lewis and a feature in the Mirror on the couple who recreated the dance at their wedding), will further boost the DVD and Blu-ray release. Not only did the company screen the film for assorted journalists, but even served up watermelon cocktails. The circular screening room even ensured there were no corners to put Baby in… Commenting on the activity, Lionsgate's Dan Gilson said: "Our campaign is going from strength to strength – the film is on over 300 screens on Valentine's day, and our publicity and marketing is going into overdrive – the highlight being a five minute Dirty Dancing feature in this week's Film 2017 show! Sales have been incredibly strong so far, and we're expecting a big lift as Valentine's gifting really starts to kick in. Nobody puts this Blu-ray in the corner."
To the Jewel nightclub, a stone's throw from the Picturehouse Central, for a party to celebrate the release of Prevenge, the rather excellent black comedy horror that opens at cinemas on February 10 from Kaleidoscope. It's the culmination of a strong campaign that kicked off with assorted festival appearances around the world, including a high profile screening at the London Film Festival. And this year, In a smart move, the independent has taken the film's star and director Alice Lowe on tour to cinemas around the UK, screening the film and following it with a Q&A with her and, on other occasions, its stars too. The tour took in 20 venues and, using social media alongside above the line marketing (the distinctive poster featuring Lowe is all over the London underground, Prevenge has built up a head of stream for the wider release and the film now boasts the kind of word of mouth most would die for. The bash saw stars of the film and some of Lowe and co's pals in attendance. The home entertainment bow is due on June 5, and it has strong potential, offering both commercial prospects and critical and audience acclaim. Kaleidoscope's Adam Sergeant said: "The Kaleidoscope team has been working really hard on Prevenge since early autumn and it's exciting to finally be at release. The culmination of lots of hard work, from our team, the producers, Alice herself and support from the rest of the cast has helped us create a truly standout campaign with incredible PR, unique visuals, and a great share of voice in what is a very busy period theatrically. Marketing continues across social and digital this weekend, plus print, London Underground, digital six sheets at overground stations and plenty more, as we cross our fingers for a solid opening weekend."
---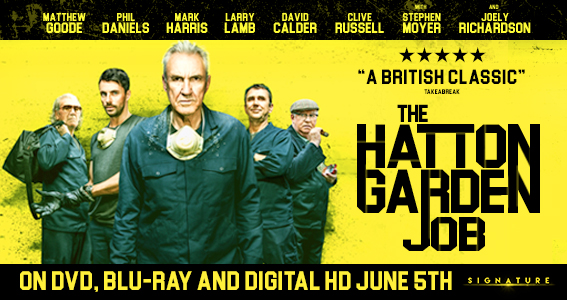 ---
It's been a big week on the anti-piracy front, as both the original anti-piracy task force, FACT, and the newer organisation, the Film Content Protection Agency, have both been battling against the baddies and copyright thieves. FACT first, and the federation has this week joined forces with a raft of other agencies, taking in the likes of the City of London Police's Intellectual Property Crime Unit, aka PIPCU, the Intellectual Property Office and Greater Manchester Police to execute warrants at six locations in the north west, making five arrests. It targeted a ring selling and distributing illegal TV set-top boxes. Boxes, which enable viewers to watch films and other premium channels and events without paying, were seized at the five suspects' homes and they have been bailed pending further investigation. It is believed that they may have made as much as £250,000 from selling the boxes through their own websites and social media. Commenting on the raids, Kieron Sharp, Director General of FACT, said: "Today's day of action should send out a clear warning to anyone involved in the sale and distribution of illegal set-top boxes that law enforcement and industry take this matter very seriously. Set-top boxes loaded with apps and add-ons allowing access to copyright infringing material are very much illegal and anyone involved in selling these boxes should not be surprised to receive a knock on the door." Detective Inspector Neal Colburn, of GMP's Asset Attack Team, said: "Operations such as these are a vital means of protecting jobs supported by the entertainment and creative industries which are a vital part of the UK economy." Jo Johnson, Minister of State for Universities, Science, Research and Innovation, said: "Profiting from illegal streaming is completely unacceptable. The UK's creative industries are a national asset that must be protected. Today's efforts have shown that partnership works. I wish to congratulate FACT and the police for ending these criminal operations."
Meanwhile, the newly-created FCPA was celebrating after illegal cammer Shaun Patrick Forry was given an 18-month community order and ordered to do 150 hours of unpaid work at a sentencing hearing at Nottingham Crown Court. He had been convicted of illegally filming movies in a cinema and posting them online. He was nicked after two separate incidents at a Cineworld in Nottingham (American Ultra and Maze Runner: The Scorch Trials, both around their release date). A search of his home found he'd distributed some 670 plus films online. The case saw police, FACT and the FCPA among other groups all collaborating. Lesley Donovan who works on the Government Agency Intelligence Network said: "Our warranted officers were not only able to support the FCPA and FACT in investigating Shaun Forry, but worked together to understand the full extent of his crimes. That he continued in his illegal activities while on bail for the same offences did not help his case." FCPA director Simon Brown said: "This is a highly significant case concerning the illegal recording of films belonging to two UK film distributors, followed by the release of those films online. Over 90 per cent of pirated films originate from a copy recorded during a public performance in cinemas worldwide, so it's vital that offenders like Mr Forry are identified and arrested promptly to prevent further damage to our film industry. Piracy not only costs the film industry millions of pounds but can also affect thousands of jobs, so we welcome this conviction. We thank the East Midlands GAIN for their diligent assistance in this case."
So how are things progressing at the FCPA? The agency was created by the MPA's European arm and is run from the office of the Film Distributors' Association, which is overseeing its activity. Commenting on the case and its first quarter, FDA chief Mark Batey said: "Overall, it's been a very busy first four months at the FCPA and I'm very happy with how it's managing both to continue a seamless service to the sector but also to start to develop some fresh ideas."
---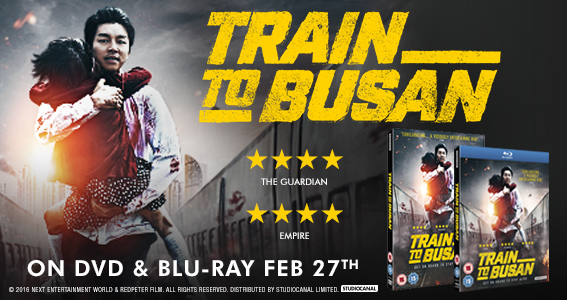 ---
Dateline: Berlin. And acquisitions executives and senior film industry figures were all trying to work out exactly what the latest edict from the European Commission about the Digital Single Market meant for the industry. UK executives were, of course, asking even more questions. For the EC's DSM team this week announced that Europeans moving across the EU member countries will be able to access their svod and other TV services as they would in their home country. So what you get on Netflix in your own EU territory, you'll be able to get in another, irrespective of licensing. How will it be done? No idea yet, the likes of Netflix, Amazon and Now TV are going to have to devise a solution and have to work it out before it is introduced at the beginning of next year. It could be the thin end of the wedge in terms of country by country licensing deals, as EU chiefs want to enable pan-European deals, meaning anyone in any EU territory will be able to see what their neighbours can. And what of the UK? Will it have any bearing on this country ahead of Brexit? Again, it's unclear at the minute, expect more on this, with more measured responses, next week. In the meantime, here's EC vice president Andrus Ansip, who said: "This is a new important step in breaking down barriers in the Digital Single Market. Agreements are now needed on our other proposals to modernise E.U. copyright rules and ensure a wider access to creative content across borders. I count on the European Parliament and Member States to make it happen."
And what other new from Berlin? Well, expect a raft of acquisition and other announcements in the coming weeks as contracts are signed and unveiled, but, as ever, we thought we'd ask one of our sources who's out in the freezing cold city what they thought of what was going on there (and we're not talking about the Panorama bar either). Our anonymous Deep Throat-style source said: "Berlin is feeling quite buzzy at the minute, but there is an air of caution too. here's a lot of content on offer here and there's more and more that's blurring the line between film and television drama, and more of both too – this is all competing for buyers' attention."
Some deal news now and Screenbound has added another label to its roster of distributed labels, with the small but perfectly formed Bluebell Films joining the stable alongside the likes of Nucleus. Bluebell's catalogue includes titles such as Do Elephants Pray? and Mon Pere Ce Heros and the deal kicked off on February 1. Screenbound md Alan Byron said: "Bluebell Films will be an exciting addition to the Screenbound family giving us an even broader spectrum to our catalogue". Bluebell Films' Paul Hills added: "After a period of instability due to events beyond our control with Lace's administration, we are looking forward to rebuilding the brand."
Sticking with Screenbound, and the company has revealed more of the plans for its previously announced brace of specialist genre labels due to launch next month. The company has two new imprints launching under the banner, with Maison Rouge and Black House adding a bit of colour to its roster. The former imprint, which specialises in Euro-sleaze, kicks off on March 6 with Female Vampire, followed swiftly by Helga, She Wolf Of Stilberg on March 13 and Elsa Fraulein SS in April, while Black Hue, a Euro horror label, has Zombie Lake on March 20 and Crimson on April 17. And there's more to come too – for as Screenbound's Alan Byron noted, there are a whole raft of titles on the way. He said: "Plans are already in place to pick up another 20 films for these labels which already have a distinctive design appeal that is being appreciated by the fan base."Byron continued: "When Screenbound started as Odeon Entertainment 13 years ago with several music productions, our first step into film sales was representing Nigel Wingrove's Jean Rollin and Jess Franco Euro-shock and sleaze titles for Salvation Films. In a sense, we have now come full circle by launching our own new cult labels – Maison Rouge and Black House Films – which will showcase the best and basest of Euro Exploitation over the next three years. Maison Rouge will focus on sexploitation and once established will bring in new as well as retro cult features. Its sister label, Black House Films, takes its inspiration from the Church of Satan and will release dark, Gothic horrors from the 1960s to 1980s.'
---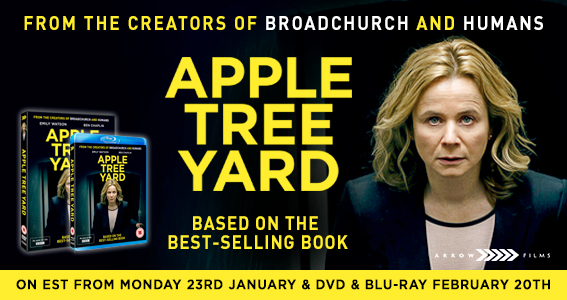 ---
Forthcoming release news and back to eOne, which, ahead of what could well be a good night at the BAFTAs, is putting the finishing touches to the campaign for one of the biggest success stories of the past year, Ken Loach's I Daniel Blake. With the Labour Party and assorted charities, pressure groups, grassroots movements and activists and more continuing to host screenings of master Brit director Ken Loach's I, Daniel Blake, the stage is perfectly set for eOne's release. The film has encapsulated the mood of many in the currently perfectly - rarely has a film captured the zeitgeist so perfectly – arguably the most for the director since his debut Cathy Come Home, which also sparked a national outcry. It has become the director's biggest ever UK box office hit, his second Palme d'Or winner at Cannes and earned five BAFTA nods. Oh, and as well as a host of Labour Party and other activist screenings, it's even been mentioned in parliament. eOne's hem entertainment bow arrives on February 27, a fortnight after the BAFTAs, and the company believes the timing is spot on. Commenting on the release, eOne's Thom Leaman said: "Hopefully by the time it comes out I, Daniel Blake will have been the worthy recipient of a BAFTA or five, but regardless of any awards recognition it's truly a special film and all of us here at eOne feel very privileged to have been part of it. Gearing up to the home entertainment launch we're continuing the tone set by the theatrical release and capitalising on the incredible timeliness of the film and driving it's discursive nature – we're hosting round table discussions with Ken and a host of journalists and politicos; we're sending copies of the film on DVD to MPs and staging a vast number of different grass roots and regional PR activations. We're also incredibly blessed to be working with the hardest working 80 year old in the business in Ken Loach, who has been crisscrossing the country and fielding press non-stop for the last six months.'
Out on Monday February 13 from Dogwoof is the rather wonderful Cameraperson, another documentary from the specialist label that is a genuine globetrotting experience. Commenting on the release, the company's head of home entertainment Daniel Green said: "Kirsten Johnson's Cameraperson has enjoyed a fantastic festival run from Sundance to Sheffield Doc/Fest (where it won top prize) and the film had a superb response from doc fans last month on its theatrical release. We look forward to bringing Cameraperson to a wider audience on DVD from Monday with good support from Fopp among others."

Meanwhile, ahead of Berlin, Dogwoof announced it has picked up UK distribution and international sales rights to Sundance winner Dina, which charts an unconventional relationship between an eccentric woman and a Walmart door-greeter. Commenting on the deal, Dogwoof's Oli Harbottle said: "In Dina, Dan Sickles and Antonio Santini have created a stunningly cinematic film, which lovingly charts the evolution of the innocent and candid romance of its central characters. With the look and feel of a classic U.S. indie movie, it is a worthy winner of the Grand Jury Prize at Sundance and is destined to become a favourite with audiences everywhere."

Japanese animation is enjoying a strong, resurgent sales in the UK, buoyed by, as outlined here in recent weeks, Manga's record year, the strong theatrical performance enjoyed by Anime Ltd's Your Name and ongoing strong performance of Studio Ghibli far, most recently When Marnie Was There. And now a new player is set to enter the fray, with the launch of Studio Ponoc, which features some old Ghibli staffers at its heart. First up from the new Japanese operation is Mary And The Witch's Flower. UK rights for the film have been snapped up by Altitude's local distribution arm, with international sales behind handled by its sister sales company. Commenting on the deal, Altitude founder Will Clarke said: ""We could not be more excited to bring Studio Ponoc's debut feature to international markets as well as release in cinemas right here in the UK. Combining the magic of Mary Stewart's original story with Yoshiaki Nishimura, Hiromasa Yonebayashi and their team of visionary animators, Mary and the Witch's Flower marks the beginning of a new, exciting age of animation and the start of and exciting new relationship between Altitude and Studio Ponoc." The company's Mike Runagall added: "Mary and the Witch's Flower is a sublime blend of magic and fantasy combined with the distinctive animation style that captivates children and adults alike globally."
And we'll end with an update on the forthcoming BASE Insight Forum 2017, which, as the date of March 16 approaches and tickets continue to be snapped up, the event has unveiled its first speaker. Head of media futures at Carat Global Dan Calladine will host a session entitled 10 Things To Think About In 2020, looking at what will happen in the coming years and what it means for our business. Calladine said: "We operate in a time of rapid development and constant change, which means it's more important than ever to understand what the future looks like, to ensure that organisations not only survive in the current market, but are equipped to quickly adapt in order to succeed in future markets. I'm looking forward to sharing insights and trends with the audience at the BASE Insight Forum and reflecting on how the category will look in 2020." The event takes place in the morning of the 17th at the Picturehouse Central in the heart of London in conjunction with ERA, tickets are available here, and are free for members. Register here
---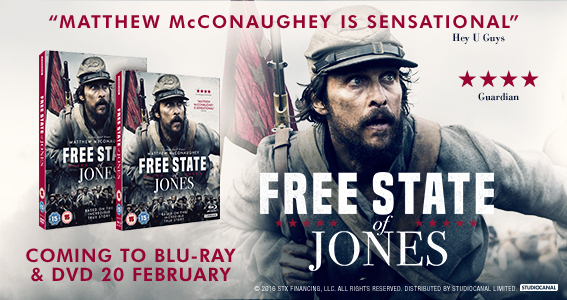 ---
QUOTE OF THE WEEK
"I was expecting [a warning] sooner or later as a heavy BitTorrent user. I'm sharing everything from movies, TV shows to games, but this email was about watching a TV show on Popcorn Time. This surprised me because I don't use Popcorn Time very often and yet after approximately 10 minutes of usage I got an email the very next day. Isn't that funny? I don't think [the warnings] will work, at least not on a big scale. Maybe they will educate some people who did it by mistake or did it just once but for someone like me there is no hope. But at least the campaign is not aggressive. [The threat to remove software] upsets me as a long-term Sky customer. But I won't comply, I will either subscribe to another ISP provider or start using VPNs. I might stop using Popcorn Time as I wasn't using it too often anyway, but I will keep using BitTorrent."
A UK consumer and Sky broadband customer who was one of the first to receive a warning letter after he'd watched an episode of Westworld…
Not much change at the box office, as two unlikely rivals continue to slug it out at the top of the charts. Family flick Sing has now gone past the £15 million barrier. And T2 Trainspotting continues to fly through the signals, it's now topped the £10 million mark in terms of UK box office and is fast approaching the revenue earned by its predecessor some 20 years ago. Meanwhile La La Land has now taken almost £25 million, marking it down as the most successful of this year's Oscars crop. The only new entries in the top 10, in the shape of Rings, which took more than £800,000, Resident Evil: The Final Chapter, with just under £500,000 and Gold, with over £400,000. Just outside the top 10 are Loving and Toni Erdmann.
And speaking of Toni Erdmann, theres been much chat this week about the fact that the film, which has secured strong reviews across the board, is the latest foreign language fare to be in line for a remake. What's more, it looks like the concept is juicy enough to tempt Jack Nicholson out of retirement. His involvement, and that of potential co-star Kristen Wiig, has ensured that Paramount is ramping up the plans and moving ahead at full speed…
With the incredible word of mouth surrounding Fleabag, its star and creator Phoebe Waller-Bridge is a hot name, but even the, news that she is in talks to star in the Han Solo movie took many by surprise. And word is, it will be a Chewbacca-style role – we're not sure exactly what that means, but it suggests that it will be a sizeable part, rather than a seven-feet tall furry creature.
Equally surprising was the news, announced by Halloween creator John Carpenter, no less, that the next iteration of Michael Myers, due next year, will be directed by David Gordon Green, the man behind the camera of the likes of Pineapple Express and Your Highness, and penned by him and actor Danny McBride, whose CV includes not only those two titles by HBO series Eastbound And Down, on which the pair collaborated. And suddenly, the idea of reviving this franchise didn't seem nearly as bad for a lot of genre fans…
For those not going to BAFTA, here's the programme, edited by former trade press editor Toby Weidmann, and a piece penned by The Raygun's Tim Murray
Plenty of Super Bowl ads this week, kicking off with the next Marvel…
And another Disney franchise touches down…
And Stranger Things is back too…
Forthcoming from Arrow Films…
We can't wait to see this…
Walks like a woman and wears a bra, apparently
To subscribe to The Raygun newsletter, please email

info@theraygun.co.uk
with subscribe in the subject matter
To unsubscribe, email

info@theraygun.co.uk

with unsubscribe in the subject
For editorial or advertising queries, contact

tim@theraygun.co.uk