SPHE SAYS FANGS TO RETAIL…
…AND WILD'S A THING, AGAIN
STUDIOCANAL MAKES ROOM FOR Q2…
LIONSGATE'S TELLING STORIES
PIRATE FLEES TWO YEAR STRETCH
BVA INDIES MEET ON FEB 22
AT THE MOVIES
SITE OF THE WEEK
TWEET OF THE WEEK
---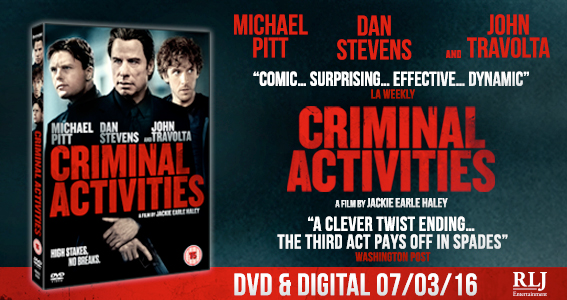 ---
If you can't read this newsletter or see the ads, please click
here
If you can't read this newsletter or see the ads, please click
here
It Was A Good Week For... Bond. James Bond. On Monday. In stores on Monday…
It Was A Bad Week For… The Birmingham pirate who did a runner, now facing two years in nick…
And naturally, as children around the country celebrated half-term (tell us about it), it was a week where Sony in all its forms dominated the proceedings, with Goosebumps at cinema and, in the home entertainment sector, as discussed here last week, Hotel Transylvania 2 proving to be a worthy winner in the school holiday viewing stakes. It was sitting pretty in the midweeks according to the Official Charts Company, selling some 71,000 units in its first days on sale. It was buoyed by TV advertising from SPHE with spots throughout the week targeting housewives and kids, while assorted initiatives offered up the first film – which itself appears at number three in the midweeks – free with purchases of the sequel. Commenting on its performance, SPHE senior product manager Kate Jeremy said: "With its stunning animation and loveable characters, this franchise continues to resonate with kids and parents alike. With the half-term timing, a heavyweight media and social campaign to engage families, and fang-tastic support from our retail partners, the title is set to deliver a really strong Week 1 result."
Hotel Transylvania has knocked The Martian off the top slot in the midweeks, with the Fox title moving down to two, Legend is at number four, continuing Studiocanal's fine performance with the film (for more from the company, see below) and Universal continuing its, ahem, purple patch with Crimson Peak entering at number five, with two more of its titles, Barbie Spy Squad and Bill, among the new entries in the top 20 at 11 and 16 respectively. Studiocanal's The Program is in at 19, High Fliers' Surviving Auschwitz at number 30. And, on the back of its latest buy one get one free initiative, Disney has six titles in the top 40.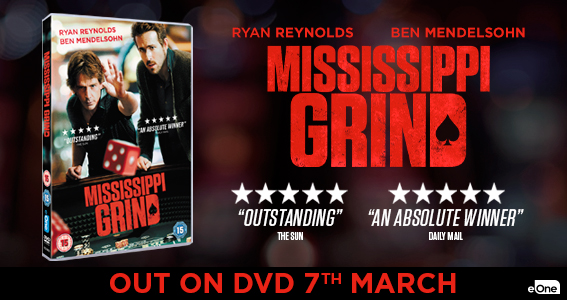 ---
Meanwhile, you'd bet your bottom dollar on Fox enjoying another number one success on the back of the recent performance of The Martian, as Spectre, the latest James Bond outing, arrives on assorted Blu-ray and DVD SKUs, with its Digital HD bow on February 19. This week Fox, releasing the MGM and EON productions blockbuster, has been promoting the release with an auction and tour of the UK, taking 15 items from the film, including an Aston Martin DB10, around assorted venues, travelling 1,000 miles to cities such as Glasgow, Birmingham, Manchester and Cardiff. Other items went from Tom Ford cufflinks (inscribed with the initials JB), Q's laptop, Daniel Craig's watch, and Daniel Craig's stunt cane from the opening sequence. The latter was given away as part of a competition, while the other items were auctioned off at Christie's, with further goodies including a Blu-ray of Spectre. Most of the items are still up for grabs, but the Aston Martin was sold for a whopping £2,434,500. All monies raised – some £3 million so far – are going to charities, including Médecins Sans Frontières (MSF), The Danish Refugee Council (DRC), and One to One Children's Fund. Coverage for the tour and auction included Evening Standard, Sunday Brunch, STV Scotland, ITV Central, ITV Wales, BBC Radio Wales, Heart FM, Daily Express, Daily Record, Western Mail, South Wales Echo and Mail Online.
As for other elements of the marketing, expect to see Spectre all over the place in the coming week and beyond. Here's Fox's senior product manager Christina Metzler on the release and the major's support for it. "Following a record-breaking performance at the Box Office, we are hugely excited to be releasing Spectre on Blu-ray and DVD," she said. "We will be supporting the launch on Monday with a heavyweight Marketing campaign across TV, OOH, Digital and Press advertising, making it the home entertainment event of the year so far. The iconic imagery of the film is brought to live at Oxford Circus, one of our hero creative executions, where we have taken over every corridor of the 5-ways exit. The campaign has been supported with strong publicity and promotions activity including a media promotion with ITV, a charitable partnership with auction house Christie's and the incredibly beautiful Naomie Harris doing TV and radio next week."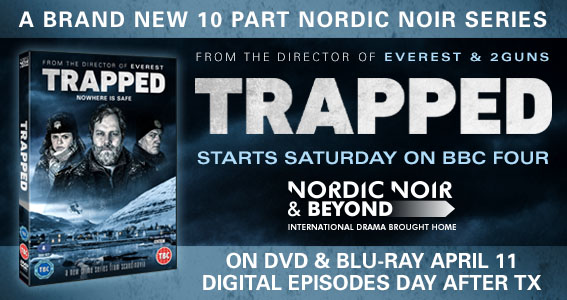 ---
And in case you hadn't noticed, the British film industry's gala night, the BAFTAs, has just taken place and, we're sure by now, you know who won what and which films came out top (see the winners here
) One of the key BAFTA wins, certainly in terms of home entertainment prospects, came courtesy of Brooklyn, which picked up the coveted award for Outstanding British Film. It's a keenly timed (and richly deserved) gong for the film, which stars Saoirse Ronan and Domnhall Gleeson as well as older hands Jim Broadbent and Julie Walters. The latter's mishap – Walters lost an expensive earring at the event – earned her and the film more column inches too. Of all the winners at the event it's the closest to home entertainment release – Lionsgate is bringing the film out on DVD and Blu-ray on February 29. We'll have more on Brooklyn and Lionsgate's marketing campaign behind the release on next week's newsletter, but commenting on its success the company's Beth Hall said: "Brooklyn has been one to watch this awards season and with the HE release less than two weeks away we couldn't have been more pleased for this stunning – and deserving – film to win the Outstanding British Film award at the BAFTAs. We are waiting with bated breath for the Oscar results on the night before release."
Meanwhile, another big win scored on the night was for Altitude's Amy, which picked up the best documentary gong on the evening, marking another impressive achievement for Asif Kapadia's film about the troubled singer. Commenting on its success, Altitude's James Warren said: "We're over the moon with Amy's success at the BAFTA Awards as a culmination of years worth of work for the filmmaking team but also the team here at Altitude. The work is showing no signs of slowing down as we continue to make the most of the awards season with strategic marketing activity online and with social. We've seen a great uplift in sales since Sunday and have our eyes now firmly set on the prize at the Oscars, through our friends at A24 in the US."
Meanwhile, Curzon's Artificial Eye imprint scored a win after Wild Tales picked up the award for best foreign language film, a category that it often scores well in. The film has enjoyed a fillip on the back of the win, with sales increasing this week. And, as the company's Paul Diment noted: "It's also gone back into selected Curzon cinemas this week." While 45 Years was edged out, it is still performing in stores, as is last year's big winner, Still Alice. As Diment added: "Sales are still extremely strong for 45 Years and Still Alice, which has been in the official UK chart top 200 since its release date last July."
Still Alice leads us on nicely to Julianne Moore, for the actress was in town not only for the BAFTAs as well as turning up on numerous chat shows, on TV, radio and print over the past week or so. The reason? She was supporting the release of Freeheld, which arrived in cinemas on February 19 ahead of its home entertainment bow on Monday February 22. It's good to se eOne getting behind a platform theatrical release and, as the company's Stephanie Don said: "We're delighted to bring the inspirational true story of Freeheld to cinemas and digital platforms, with the DVD release to follow on Monday. Julianne Moore's support has played an integral role for our campaign, with appearances on Graham Norton and a Q&A screening event at Brixton's Ritzy last week as well as a slew of press, radio and online features generating huge amounts of interest and excitement for the film. With a strong media and grassroots publicity campaign in place to support, Freeheld is well set up to deliver a strong multi-platform result next week."
---
Arriving on TV screens last weekend on BBC4 and now sitting pretty with a raft of glowing reviews under its belt is Trapped. Its due for an April release from Arrow on its Nordic Noir imprint and, judging by the four-star review in the Daily Telegraph ("a superb and suspense-laden 10-part drama… The ideal drama to snuggle up with until spring arrives") it is a worthy addition to its roster. Arrow's Jon Sadler said: "It's probably the most promising start for a new Nordic Noir series since The Bridge and definitely puts it up there with the premieres of The Killing and Borgen also. I think that it's unique setting, compelling storyline and that it hits a Nordic Noir genre bullseye all add up to it being a hit, as well as coming from such a well-known and respected director of Hollywood studio films such as Everest – it's a recipe for success. We are expecting really good things from its DVD, Blu-ray and digital release."
Presentations for Q2 fare are now in full swing and Studiocanal, fresh off the back of its strong performance throughout 2015 and into this year, has been unveiling its line-up for the second quarter of 2016 to us at The Raygun. As the company's Kristin Ryan said: "We've a strong and varied line-up for Q2 which features strong awards contenders, performance driven films from European auteurs, breakout horrors, output from our ever expanding rooster of quality kids brands and a very exciting TV fantasy franchise." The forthcoming slate includes horror fare, with titles such as home invasion shocker Intruders, due in June, leading the charge on its growing Horror Vault imprint. There's classy foreign language fare in the shape of A War, from Denmark (it's the country's entry into the foreign language Oscar category) and LFF hit, and Sight And Sound's best film of 2015 as voted for by critics themselves, The Assassin. Current Oscar favourite and critical darling Room is also due, it looks set to be carrying plenty of awards details on the sleeve. As Ryan said: "As one of the stand out films of the awards season, we're incredibly excited about Room. The film itself and in particular the central performances from Brie Larson and Jake Tremblay have been highly praised from critics and audiences alike and combined with such high awareness from the best-selling book, we're confident this release will over convert with a home entertainment audience." There's more biggies too in the shape of both Youth, the Paolo Sorrentino film that sees Michael Caine in a career-defining performance, and A Bigger Splash, which stars Tilda Swinton, Ralph Fiennes, Dakota Johnson and as Ryan added: "The stunning locations and strong cast of A Bigger Splash have really connected with UK audiences on opening with really strong word of mouth on which to build for our home entertainment release in June. It's a beautiful film that appeals to both art-house fans of Luca Guadagnino and mainstream audiences lured by the Sicilian scenery and star turns from all four cast members."
It's not just films that Studiocanal has coming up in Q2 though. There's a new TV franchise arriving in May in the shape of The Shannara Chronicles, a fantasy action series airing on MTV in the US and on 5* over from from March. As Studiocanal's Kristin Ryan said: "Being trailed heavily on TV as well as in cinemas, 5* are really behind the show and we're excited to be releasing it following it's TV broadcast. It's a great mix of fantasy, fight scenes filmed in stunning New Zealand locations and featuring a hot young cast which will appeal to a broad audience both fans of Hunger Games, LOTR and Game of Thrones as well those familiar with the books." And there's a new children's franchise, to add to Bing (there's a second release from the growing franchise due in May) in the shape of Chipmunks. The offshoot of the Alvin And The Chipmunks franchise has been airing on Nick Jnr with the first DVD release due in June. Kristin Ryan said: "Alvin & The Chipmunks is a really strong brand and we're delighted to be bringing the new CGI series to the marketplace. With themed releases throughout 2016, starting with Summer of Sport in June we'll have lots of fun with this bright, fun and funny brand."
Acquisition news – ad sure to presage to a welter of announcements in the next week or two on the pages of our newsletter following deals done at Berlin – comes the news that Lionsgate has picked up a film that is eagerly awaited by many in the know. The film version of Ghost Stories, the Olivier nominated supernatural stageplay, penned and directed by League Of Gentlemen creator Jeremy Dyson and Andy Nyman, will star Martin Freeman, among others, and is certain to be as popular as the stage version…
Talking of acquisitions, our favourite story of the week, comes fem BBC Worldwide, hosting its BBC Showcase event highlighting its wares to acquisitions people from around the globe. To mark the 40th anniversary of the event, it has sassed the global sales of BBC programming over the previous decades and come up with the remarkable fact that sitcom Keeping Up Appearances is the most frequently bought programme, nothing up almost 1,000 sales, from Nigeria to Denmark and beyond. David Attenborough's Life Of Mammals is second, and the most widely bought, while Doctor Who is, less surprisingly, the most popular drama show on a worldwide basis. Top Gear is the most popular factual entertainment series. BBC Worldwide president of global markets said: "We are extremely proud of our heritage and back catalogue so it's fun to look back into the archives and celebrate the enduring appeal of some of our classic shows.
But, at the same time, it's clear that the priority for today's audiences is event TV with high-production values so it's no coincidence that our current best sellers are premium dramas like Doctor Who and Sherlock, high-end entertainment shows like Strictly Come Dancing and Top Gear, and our world-renowned natural history programmes like The Hunt."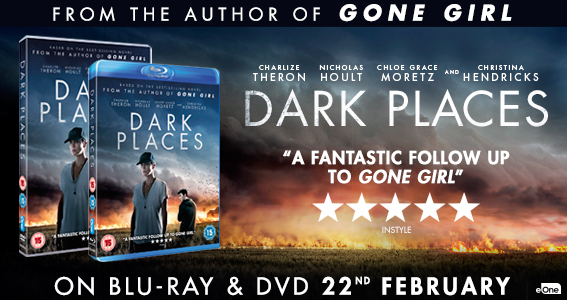 ---
An international search has been launched for convicted pirate Adeel Arshad, of Birmingham, who is believed to have fled the country after being found guilty of copyright infringement offences. Arshad was found to have earned at least £100,000 for flogging snide copies of TV programmes such as Game Of Thrones and Breaking Bad from his home via eBay accounts following the joint FACT and police operation. A raid found DVDs worth £40,000, franking machines, and more, much of which was ordered to be destroyed. He was convicted in January, but failed to appear at a police station to surrender his passport. He has now been sentenced in his absence to two years for the offences, while police try to track him down. FACT director general Kieron Sharp said: "Arshad's counterfeit enterprise deceived hundreds of people and resulted in him pocketing thousands of pounds. His criminal actions also deprive the film industry of revenue, putting the livelihoods of those working in it at risk. It is only fair that he is brought to justice for his criminal actions and we will continue to support the Police Intellectual Property Crime Unit (PIPCU) in going forward with this investigation." PIPCU head DCI Peter Ratcliffe added: "Had it not been for the identification and swift intervention by the Police Intellectual Property Crime Unit and Federation Against Copyright Theft, many more unsuspecting customers would have been duped by Arshad into believing that the DVDs were genuine. Today's sentencing has gone ahead in Arshad's absence whilst we actively seek him. We have initiated proceedings to obtain an international arrest warrant and we are appealing to members of the public who may have information regarding his whereabouts to contact us. Arshad must be brought to justice for his conviction and accept the consequences for his criminal actions."
And just a reminder that Tuesday February 22 sees The Raygun hosting another informal get together for independent labels and the BVA to discuss burning industry issues and potential membership at a special rate for some of the industry's smaller operators, and the benefits the BVA can bring. It's taking place in Soho, early evening, email Tim Murray at the usual address for more details…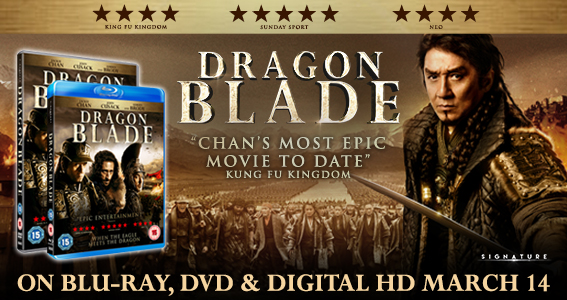 ---
QUOTE OF THE WEEK
"NBCUniversal's expertise as the foremost producer of reality programming - along with the obvious popularity of the genre - was the trigger for launching hayu. We know that reality content is a primary driver of social interaction and that fans of reality TV significantly over-index in online viewing. We set out to build a service that elegantly combines the best high-end reality shows with the most popular social media and digital news platforms. Uniquely, in hayu, fans can find it all in one place."
NBC Universal International chairman Kevin MacLellan unveiling the new svod reality channel hayu (£3.99 a month)
Deadpool scored big in its opening frame, taking a whopping £13.7 million, ahead of another new entry, and another Fox title, Alvin And The Chipmunks: The Road Chip, with £4.3 million, ahead of another new entry at number three, Zoolander 2, with just over £2 million. Pride And Prejudice And Zombies was the other new entry in the UK box office top 10, with £357,444.
We always like keeping tabs on projects that were discussed here when first mooted, even more so if they involve, say, Filth director Jon S Baird helming a film that stars Steve Coogan and John C Reilly as Laurel and Hardy. So it's good to see that eOne is now on board with Stan And Ollie, the movie we discussed here recently looking at the duo's visit to the UK in their twilight years…
This week's sequel news sees woman-of-the-moment (well, round these parts after her arrival plugging the DVD release of Freeheld) Julianne Moore, who is said to be close to inking a deal to play the baddie in forthcoming comic book sequel for Mark Millar's Kingsman series. And, in the strangest sequel news of the week, there's a Mary Poppins one on the way, with Emily Blunt in the frame to star as the titular heroine. The film will be based 20 years after the original…
Here's us on American Dreamer, the latest MUBI exclusive, as part of our irregular contributions to The Ransom Note…
Musings, ramblings and poking the industry with a stick, with the odd bit of news thrown in, it's our reasonably interesting Twitter feed… www.twitter.com/theraygun…
The Man Without Fear returns…
"Coming soon, sweetie darling…"
Due from Signature in the UK, this looks excellent…
Film marketing 2016. A trailer for a trailer…
UK trailer for a film we can't wait for…
And here's the next Divergent trailer…
Probably this week's most talked about…
To subscribe to The Raygun newsletter, please email info@theraygun.co.uk
with subscribe in the subject matter
To unsubscribe, email info@theraygun.co.uk with unsubscribe in the subject
For editorial or advertising queries, contact tim@theraygun.co.uk