30 YEARS AND STILL GOING STRONG…
TWO BIG WEEKS FOR 45 YEARS
INDUSTRY TRANSFORMS ITSELF…
…AS NEW COLLABORATIVE MOOD PREVAILS
WARNER CHIEF SETS OUT CHECKLIST FOR GROWTH
WHITE GETS HIS OWN COFFEE
JERUSALEM GETS ITS OWN CHARIOT…
…AND WUAKI.TV SPONSORS EVENT
MORE RUGBY AS WARRIORS ARRIVE
AVENGERS ARRIVE AFTER AN AGE
FOOTBALL BASH RAISES MORE CASH
PIRATE JAILED FOR FOUR YEARS
DOGWOOF INKS FESTIVAL BRACE
HOBBIT'S BESTSELLING 2015 FRANCHISE
---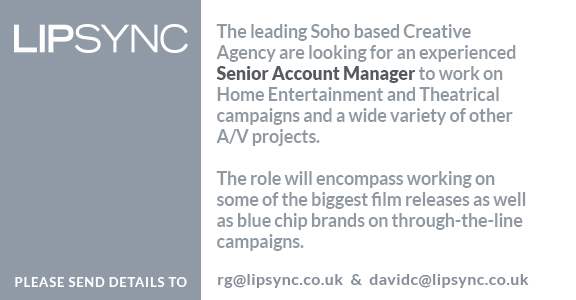 ---
If you can't read this newsletter or see the ads, please click
here
It Was A Good Week For... Fast & Furious, speeding off the starting grid…
It Was A Bad Week For… A fond farewell to the old incarnation of 4DVD…
Happy birthday to our business. Or at least the retail side (or sell through, if you prefer the other version) as 30 years ago, on September 16, 1985, Woolworths began selling a range of VHS releases, including, as far as we can remember, The Quiet Man, among others, in its stores as part of an initiative launched in conjunction with VCI. It was effectively the first proper retail release (rather than the £80 or £90 people were flogging rental-priced titles in rental-sized boxes for). All those years later and despite naysayers, it's still a multi-billion pound industry and still going strong – Fast And Furious 7, released on Monday September 7, is on course to achieve sales of 300,000 units in its first week, while next week's biggie, Avengers: Age Of Ultron, will be another strong performer.
And so, on to this week's big performer, Fast & Furious 7. The Universal title went from 0 to 60 in a matter of seconds and, by end of play Thursday, it had shifted some 233,000 units and is, Universal said, on target to hit 300,000 units in its first week. Furthermore, the seven film Fast & Furious collection, offering the entire franchise thus far, is the second highest new entry in the Official Charts Company's midweek bulletin. Commenting on its performance up until Thursday end of play, Official Charts Company's Danny Lovett said: "Fast & Furious 7 has raced its way to the top of today's Official Video Chart Update. The Universal Pictures release looks set to be one of the fastest selling DVD and Blu-rays of 2015, shifting over 233,000 copies so far this week, with two chart days still to go." Universal's Ian Foster said: "
We are delighted that sales will exceed 300,000 units for the seventh instalment of this incredible franchise that continues to go from strength to strength. We are excited to kick off September with such great momentum and start the build up to what should be an extremely strong Q4 for Universal and the market."
It didn't end there for Universal this week either – the major enjoyed two other new entries in the midweek top 10, with Unfriended at number five and Hitting The Apex at number nine. The other new entries were A Royal Night Out and The Forger. The latter, released by independent Kaleidoscope, marks another notable success for the DTV sector, following on the heels of last week's success of Signature's Rise Of The Krays. As well as proving that there's still life in DTV, it shows that John Travolta can still shift units too. Commenting on its success, Kaleidoscope's Spencer Pollard said: "With an early digital release last week, seeing the film go as high as number two on iTunes we are delighted with the film's performance. Already our highest grossing digital and VOD title of the year, this week's physical release looks like topping 10,000 units week one, a great result for all concerned. With Building Jerusalem launching digitally today and out on DVD and Blu Ray Monday, along with Iceman (Donnie Yen) out the following week, this month looks on paper to be Kaleidoscope's biggest ever month to date in physical and digital arenas. The rest of Q4 is strong with a couple of surprises to follow." (See below for more on Building Jerusalem.)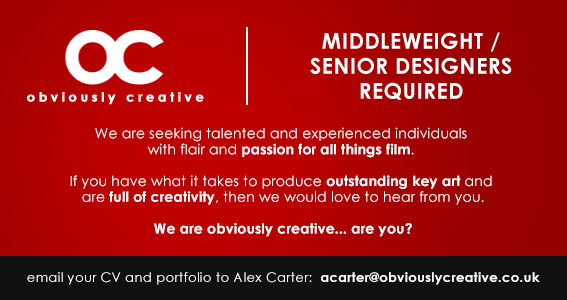 ---
It's not just the DTV and physical side that's doing well either. Look, if you will, at the recent release from Curzon through its Artificial Eye arm, 45 Years. The Charlotte Rampling starrer has not only gone down a storm at the box office – having sailed past the £1 million mark in receipts, but it is also going down storm as a vod release through its Curzon Home Cinema service, so much so it's being described as a game changer for the service. As Curzon Home Cinema director Phil Mordecai told The Raygun: "Curzon day and date films just continue their preeminent journey at a blistering pace. 45 Years has shown very clearly that new distribution models in the UK are turning a corner versus the other films on the market. The film opened to Curzon Artificial Eye's largest opening day and date number of locations nationwide while we have also generated previously unseen new records on Curzon Home Cinema. The theatrical box office results have already surpassing the £1 mIllion milestone and it's not stopping there because we are experiencing something of a game-changing result on Curzon Home Cinema."
To the rather nice surroundings of a luxury hotel in Kensington, for the Transforming Home Entertainment Summit, a MESA-organised, BVA and ERA-supported event that took in challenges facing – and opportunities for – our industry in both the physical and digital worlds. With keynote speeches from the likes of Warner md John Stanley and SPHE international evp Aodan Coburn, with panel discussions and topics including driving revenues, growth, digital retail, UHD and more, it gave a snapshot of where the industry is at and, more pertinently, where it's going. We'll have plentiful coverage on our website next week, as well as a couple of stories here (see below), Mesa's Jim Bottoms said: "
When we launched the Transforming Home Entertainment event in Europe, working with DEG: The Digital Entertainment Group, the British Video Association and the Entertainment Retailers Association, the aim was to focus on the commercial, product and technology developments that are helping to 'Transform Entertainment' at home and on the move.
Our speakers and panellists all embraced this objective and were open to sharing their ideas and plans and talked candidly about what we can expect to see in the future to boost existing product and market areas as well as some of the revolutionary ideas that will completely change the way we enjoy entertainment.
We were delighted with the overall response of the delegates who were struck by the energy and enthusiasm across the industry."
The event was supported by the BVA and, as chief executive liz Bales noted, it seemed to be part of a newer, closer collaboration between companies working for the good of the industry as a whole. At numerous panels, there were retailers and suppliers and others discussing the best way forward for the business as a whole, with the likes of wuaki.tv talking about is concerns and requirements (shorter, more flexible windows in one panel, more 4K product in another) but also putting them within the context of the industry as a whole. Bales said: "BVA were pleased to be able to bring together a panel for the THE Summit that focussed attention on the collective appetite for growth and emphasised the importance of industry collaboration for achieving this shared goal. This stance was also recognised by John Stanley in his keynote speech and Aodan Coburn during his Q&A, both of whom independently highlighted the collective power of the industry and the part this will play in the future growth of the category.
From a BVA perspective a collaborative approach is hot on our agenda and we will continue to work alongside our members to develop joint working strategies to grow the category and secure the future of our industry."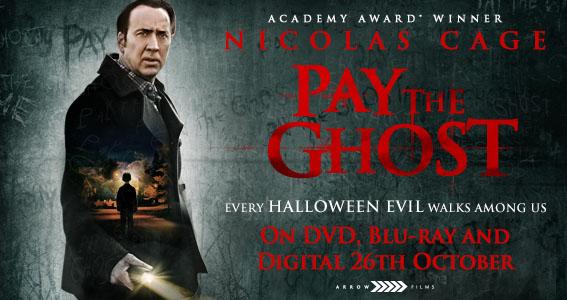 ---
The market has changed irrevocably in recent years, said Warner md John Stanley in the opening keynote speech at the Transforming Home Entertainment Summit, but, as he added, the success of Frozen as a physical release last year suggested "that's not a format with a problem", while The Lego Movie – the best selling EST release to date – further showed customers choosing what they want to watch on whatever format suits their needs. Physical and digital could co-exist together and it was important to maximise potential in both areas. He told the audience of assorted executives: "One thing this industry has always been blessed with is great content, looking forward to the fantastic content coming through home entertainment it has to be a massive opportunity for us all. Great content, great choice is a great recipe." As well as not deserting loyal consumers – the superfans, as he dubbed them – Stanley outlined ways companies could innovate. Mad Max Fury Road and the preceding films featuring the road warrior are now available on digital games platform Steam, while in the US it was experimenting with next gen EST offering consumers the chance to "get closer to the film", connecting customers to updates about films ("global engagement – closer to the film, closer to the talent and regularly updated," Stanley said). He concluded with a checklist of elements that the industry should keep in place going forward: "Continue to fly the flag for physical; maximise great content with great technology; retain the superfan and collector; make sure you're clear with consumers [about digital] rather than confusing them and, in a world where the consumer is excited by choice, we have to make sure the home entertainment consumer has a great choice."
There are still some "magnificent opportunities" to be had in our industry, and in an upbeat session at the Transforming Home Entertainment Summit, Sony Pictures Home Entertainment international evp Aodan Coburn said it is "an industry poised for growth". In a refreshingly frank interview, he talked about the positive impact of the cyber-attack at Sony ("although we feared the worst, it brought out the best") and that life today at the studio was almost like a relaunch: "We want to keep positive things that happened." His return to the UK from a role at Sony in the US coincided with the BVA Awards and, as he noted: "[After LA], it was like the biggest party I'd ever seen. That energy and celebration of what is a very successful category." Meeting customers was equally revealing: "Every customer is committed to the category, it's a mature category and we have to be innovative, but the commitment was extraordinary." He wanted to encourage an "entrepreneurial" spirit at Sony among its home entertainment staff and is also looking to grow its third party business, detailing a number of recent distribution deals across international markets. Outlining a slate that includes a raft of strong titles through to the Ghostbusters reboot next year, as well as a Breaking Bad and Better Call Saul-inspired increased focus on TV fare, Coburn concluded: "The Sony perspective is very much focused on growth. We want to grow the category, we want to grow the physical business, we want to grow the digital business."
Talking of Breaking Bad, this week marked what SPHE is now making an annual event, the birthday of its lead character Walter White, as celebrated by the fictional character in arguably the most-talked about TV show of the past few years. SPHE aimed to give another boost to sales of the perennial favourite with a campaign to drive widespread social engagement through a combination of inventive brand promotions, press outreach and by harnessing the creativity of the show's devoted fanbase. A partnership with The Department of Coffee and Social Affairs saw 'Walter Flat White' cups, like

this one

, handed out from the London chain's eight venues, while
restaurant
The
Breakfast Club gave diners Breaking Bad masks and encouraged them to post photos of their breakfasts. A Twitter competition asking fans to create birthday tributes
produced
a host of original shareable content, including

this

impressive claymation. Retailers also joined in the fun, with hmv, Amazon, iTunes and Zavvi all engaging their customers with birthday themed social content and competitions. In total, the activity generated
over
10 million impressions and saw #HappyBirthdayWalt trending throughout the day. SPHE's PR and promotions manager John Biggin explained: "Breaking Bad fans are some of the most passionate and creative in the world. We wanted to mobilise them around this key date in the Breaking Bad calendar and create as much social buzz as possible and the levels of engagement really exceeded our expectations. We were thrilled with the huge amount of support from all our retail and brand partners on this project – it goes to show how much love there still is for this iconic
TV series
. With the hotly anticipated prequel Better Call Saul due
in November
, the franchise is as
popular and
relevant as ever."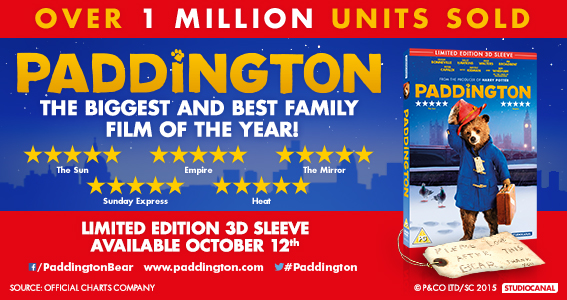 ---
Back to Kaleidoscope and we reported on its Building Jerusalem event recently ahead of the premiere itself and the title is building a head of steam as it arrives on vod formats today (September 11) ahead of a physical release on Monday September 14. Commenting on the high profile premiere and nationwide screening, the company's Adam Sergeant said: "
The Building Jerusalem event was a huge success, achieving box office above our expectations but more importantly delivering fantastic nationwide awareness that we have seen translate to both online physical sales and digital pre-orders over the last week and half. The attendance and contracted support of Jonny Wilkinson, Clive Woodward, Martin Johnson and Matt Dawson and three separate junkets over the last six weeks has ensured a fantastic range of feature coverage not limited to, but including a double page in The Mail on Sunday, a seven-page feature in Radio Times, a four page feature in Shortlist, a piece on BBC Sport, interviews on BBC Radio 4, Talksport and BBC Sport online, plus broadcast pieces across Sky Sports News and Sky Sunrise, where our new best friend, Eamonn Holmes, even kindly held up the DVD to camera. Additionally, we secured the attendance of The Webb Ellis Trophy at our Leicester Square premiere which heightened excitement and lead to us trending on Twitter. The fervour around the release is demonstrated by a competition we placed this Wednesday on Facebook to win a signed shirt, which was shared by more than 1,600 in just a single hour. From today, to support the digital release, we have national press, TV and outdoor hitting, and as of Monday for physical, we have a range of POS in store, with plenty more PR appearing for the next 10 to 14 days, as we seek to maintain the buzz not simply through week one, but all through the duration of the RWC."
Interesting to note that a key sponsor of the Building Jerusalem event was wuaki.tv, which supported the event and is also offering bonus content for the title on its site, using the footage from the Q&A as an exclusive enticement to rugby fans (you can see it here). Commenting on its involvement, the company's Simon Homent said: "We are delighted to partner with the Kaleidoscope team on Building Jerusalem. We are constantly looking out for top quality local productions to support, and we were very impressed with their dedication to this project and the quality of the final product. We are also very excited to bring to our customers the exclusive footage of the Q&A featuring stars from the night."
As well as Building Jerusalem, there's another big rugby-themed release ahead of the World Cup, as the Brightspark/Three Wolves set-up brings Pacific Warriors to market today (September 11) on digital formats and on Monday September 14 on DVD. Rather than the big name heroes of the England World Cup winning team, it looks at underdogs from Fiji, Samoa and Tonga who took on the world's best in the tournament as the Pacific Islands, despite their lowly status and nearly pulled off a sensation. The film was premiered in a special event, with Q&A and party afterwards this week, while the film, narrated by Brian Cox, is already picking up plenty of press coverage. It's even donating a chunk of profits to rugby development in the region. Commenting on the film and premiere
Jeremy Davis of Brightspark said: "We are thrilled with the response to Pacific Warriors from press and rugby fans at the premiere. We hope the film will go someway to highlighting the extraordinary achievements of the Pacific Heritage players. This is a 'David versus Goliath' story that desperately needed to be told and we're very proud to be the official DVD distributor of Pacific Warriors."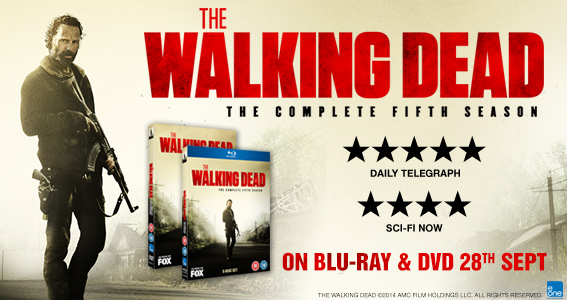 ---
Back to the big releases and Monday September 14 sees another biggie arriving in the rather shapely form of Disney's latest Marvel outing, Avengers: Age Of Ultron and the major has got its campaign off to a lovely start this week, with plenty of high profile marketing and some interesting press and promotional activity. For starters, it dressed up a pack of celebrities' dogs as the, er, Dog Avengers, complete with outfits, as a way of piquing press interest (what's not to love about dogs dressed up as superheroes?). Proof is here, if you don't believe us…
And last night the studio hosted a screening showing off the DVD and Blu-ray extras (and very impressive they were too)… More on this next week and more on our website soon too
On to what some might term a proper sport now (thus alienating all our rugby-fan readers), and the hmv branded Football Extravaganza, the charity fundraiser for music therapy, which this year marked 20 years of fundraising and honoured David Beckham with its Legend award. The event raised £541,000 for the charity, putting the total to nearly £7 million. Almost half of the total raised came from the auction, with two lunches with David Beckham going for £55,000 apiece, a One Direction meet and greet went for £25,000 and a set of Beckham signed shirts for every team he'd played for some for more than £20,000. Hosted by Geoff Shreeves and Richard Keys, guests including Beckham and family, Ryan Giggs, Nicky Butt, Sol Campbell, Alex McLeish, Graeme Souness and Brendan Rogers (who should as we've noted on Twitter, have auctioned off an envelope with a mystery prize in it). Commenting on the event, Beckham said: "
I
'
m incredibly honoured to have received this Award. When you look at the list of the previous recipients, I feel very fortunate to join them. More importantly the night has been about recognising the fantastic work that Nordoff Robbins does and raising funds for their vital work.
I have seen over the years the positivity that sport can bring to children with special needs, so to come to Nordoff Robbins to learn a little more about how music can do that for people, it's something that is so touching when you see it. Thank you to everyone at Nordoff Robbins, what they are doing is so incredible, changing the lives of children with difficulties who are in situations which most of us will never have to face. Congratulations on your work, it really is incredible."
From the world of anti-piracy and the case we've been tracking from Northern Ireland in recent weeks finally came to an end as Paul Mahony, from Carnhill, NI, was sentenced to four years in jail ager admitting piracy offences for running a website that allowed the public to access illegal streams of films. Commenting on the sentencing, FACT director general Kieron Sharp said: "This is an important case. Committing crime using the internet is viewed by some as being less serious than more 'traditional' offending, which is particularly true of film and television piracy. This prosecution and sentence show that you cannot hide behind the supposed anonymity of the cyber world and that you will be identified, caught and convicted. I would like to thank the PSNI and PPSNI for their support and assistance throughout this complicated investigation." PSNI investigating officer Detective Constable Yolande Healey said: "Mahony had been running this illegal website for years. He thought he could collect substantial amounts of advertising revenue from his site and distance himself from the actual hosting of an illicit copy of a film by using unrelated third party websites. We were contacted by the Federation Against Copyright Theft (FACT) about Mahony's activities and began a lengthy and complex investigation which resulted in his arrest and subsequent admissions. From his bedroom in Carnhill, Mahony thought he could make money from advertisers who were attracted by the volume of traffic from across the world on his website. He thought his form of cyber-crime was untouchable. He was wrong. Working with partner agencies, police will investigate any reports of criminality online."
Acquisition news now and a press release from Dogwoof arrives in our Inbox as the documentary specialist unveiled a brace of further signings, inking contracts for another couple of prestigious titles. Both Janis: Little Girl Blue, about original rock chic Joplin, and Hitchcock/Truffaut, which follows the fateful meeting between the two directors and asks new directors to interpret the pair's vision, will both air at Toronto International Film Festival and then LFF ahead of their releases in the UK. Commenting on the deals, with Content and Cohen Media respectively, Dogwoof's Oli Harbottle said: "
After our most successful year to-date in the UK theatrical marketplace, it's great to be adding two of the most critically acclaimed festival documentary hits of the year to ensure 2016 gets off to a similarly strong start. Both Janis: Little Girl Blue and Hitchcock/Truffaut have already displayed their strong potential with successful A-list festival launches and we're delighted to be on-board for both titles as they travel to Toronto where no doubt they will cause as much of a stir."
And we'll end almost where we started, with some Official Charts Company statistics and the organisation has been totting up film franchise sales and has revealed that The Hobbit is the bestselling film series of the year so far, with sales of more than 1 million, putting it 250,000 ahead of the second biggest 2015 franchise, The Hunger Games. Taken is in third place, with sales of more than 500,000. The rest of the top five is made up by Teenage Mutant Ninja Turtles and Night At The Museum.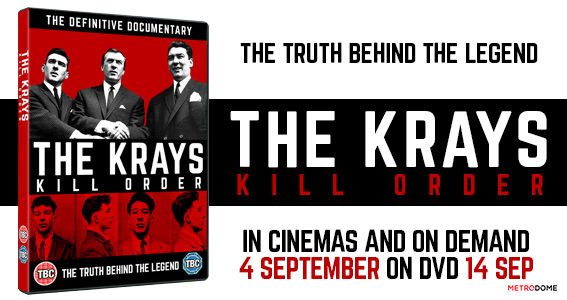 ---
QUOTE OF THE WEEK
"We expect there are going to be more platforms and more [digital] distribution in the near future. The real goal for HBO Now is to set about for the long term. We feel that over-the-top [video] outside the U.S. could be substantial. HBO is a real brand around the world with real consumer recognition. Having that presence in those markets gives us an opportunity to potentially launch our premium standalone streaming services at some point."
Time Warner cfo Howard Averill on the corporation's potential plans to expand HBO Now to other territories…
AT THE MOVIES
Straight Outta Compton spent a second week at number one after its impressive first week showing, it has now taken £5.8 million. No Escape was the highest new entry, with £637,630 in its opening frame, followed by Me And Earl And The Dying Girl (£431,726), The Transporter Refuelled (£352,278) and American Ultra (£347,401).
Edge Of Tomorrow, aka Live Die Repeat (ask Tom Cruise himself if you need to know why there was title confusion) has won over plenty of sci-fi fans, even if it didn't really set the box office alight, but star Tom Cruise and director Doug Liman are said to be eyeing a third project to work on (drug flick Mena is due out next year), returning once more to sci-fi with Luna Park…

King Kong and Godzilla stories are almost as popular as comic books or Star Wars around these parts and the latest stories emanating from Hollywood suggest that Universal, Warner and production company Legendary are in talks which could result in an epic match between the two creatures…

Netflix news of the week and it looks as if Charlie Brooker's excellent Black Mirror may be resuscitated by the streaming service, which is said to be in advanced talks with Brooker and his assorted collaborators to fund a second series of the tech tales…

TWEET OF THE WEEK
Follow us on

www.twitter.com/theraygun
TRAILERS OF THE WEEK
To subscribe to The Raygun newsletter, please email info@theraygun.co.uk
with subscribe in the subject matter
To unsubscribe, email info@theraygun.co.uk with unsubscribe in the subject
For editorial or advertising queries, contact tim@theraygun.co.uk