ECOMMERCE DUE FROM THE RETAILER…
…AND XTRA GOOD NEWS FROM IRELAND
SIGNATURE UNVEILS NEW LOGO, SLATE FOR 2015…
…POSITIVE TRADE REACTION TO EVENT
TWITTER TALK SPIKES 80 PER CENT ON DVD BOW
BOYHOOD MATURES WITH AWARDS, HOME ENT RELEASE
GUVNORS STILL RULING FOR METRODOME…
…AS COMPANY INKS NEW DEAL
LOOKING GOOD FOR, ER, LOOKING
---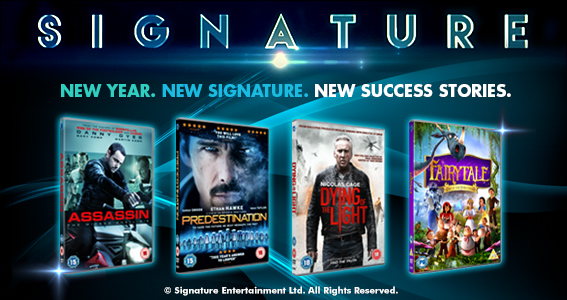 ---
If you can't read this newsletter or see the ads, pl
ease click
here
It Was A Good Week For...
hmv, announcing strong trading figures…
It Was A Bad Week For… Also on the retail front, spare a thought for Game, issuing a profit warning
…
We'll start off with some heartening news from hmv. Remember those dark days of a couple of years ago when the post-Q4 period was filled with dread as retailers made their Christmas trading announcements? As hmv was kicked around by the City and not just the financial and business pages of the national newspapers, but the news pages too, as the retailer's woes were put under the spotlight. This week's trading update, however, makes for much more heartening reading and is in a marked contrast to the dark days at the retailer. It's further worth comparing these figures with other retailers', who are now experiencing similar problems to hmv's from a few years back. For under Hilco's stewardship it has announced some great figures. They also bucked the trend within the overall market too – like for like DVD and Blu-ray sales GREW by 0.5 per cent, compared with an overall decline. Total sales across the group were £365.7 million, while CD sales were up 1.5 per cent and vinyl up a whopping 170 per cent, back to levels of 20 years or so ago. hmv's visual market share of 22 per cent, another rise, made it the largest retailer of DVD and Blu-ray in the Christmas trading period. Its Pure rewards scheme grew by 300,000 members over 2014 and its website now has more than 1,000,000 unique visits a month. The company is expecting to bring in an e-commerce arm to its existing strong editorial content in the first part of 2015. The only minor hiccup was a slight "softening" of sales in mid-December, down, in part, to Black Friday. On the plus side, the retailer said it enjoyed "very strong" sales over the Black Friday weekend, and also succeeded in protecting its profit margins. Hilco chief executive Paul McGowan believes it can only get better, particularly in the film sector. He said: "hmv has captured more and more market share in a year when major new movie releases have been scarce and there have been only a few major album successes. With a bumper year of new releases already planned for 2015 we expect to have overall growth in like-for-like DVD and Blu-ray sales as well as continued growth in the physical music sector with vinyl also expected to continue its revival." UK hmv md Ian Topping said: "The right-sizing of the property portfolio and our continued focus on hmv's key product categories has led to a much stronger business proposition. An excellent value for money product range with strong in-stock positions combined with a focus on live events and our Pure rewards programme have driven a renewed appreciation of the role of hmv on the high street."
More good news from Ireland too, where the group has also announced its trading figures across hmv and Xtra-Vision. Sales were up 15 per cent, with a total of more than €95 million, making the group the territory's largest entertainment retailer. A whopping 82 per cent of all Blu-rays released in Ireland – four out of five – were sold through hmv or Xtra-Vision. While the overall market was down 1.3 per cent, hmv and Xtra-Vision grew like for like sales by 15 per cent, with a 60 per cent share across Blu-ray and DVD. Film rentals at Xtra-Vision were down 23 per cent, due in part to its rental passes scheme, whereby customers pay €20 a month to rent product. Its transactional website has been hailed a success. hmv and Xtra-Vision cel Gerry Butler said: "The roll-out of hmv departments to many of our Xtra-Vision stores has made physical music products available in areas not previously covered by retailers. The result has been an overall increase in the market for CDs in Ireland. The hmv brand has also helped to drive DVD sales at Xtra-Vision stores that were previously focused almost exclusively on rentals." Hilco's McGowan, again, said:
"In a year when major new movie releases have been scarce and there have been only a few major album successes, hmv and Xtra-Vision have captured more and more market share. With a bumper year of new releases already planned for 2015 we expect the Group to have overall growth in like-for-like DVD and BluRay sales as well as continued growth in the physical music sector with vinyl also expected to continue its revival. We have focused our energies on re-engaging fans with the entertainment industry and re-establishing the relevance of HMV as the Home of Entertainment."
---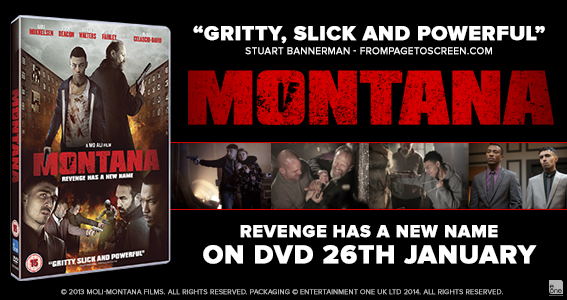 ---
One of the biggest success stories in recent years has been the thriving Signature operation, which has notched up DTV success after success and has been increasingly eyeing the theatrical sector too. The label this week unveiled a brand new logo and its forthcoming slate to the entire trade in a presentation that reflected its ambitions. It was also great to see a label – especially an independent – making a bold statement and gathering the trade together too, a rarity in recent years. Signature founder Marc Goldberg kicked off the proceedings by outlining the history of a company he started with "a phone, a laptop and 10 years' worth of experience". He said: "
I saw a gap in the market for a film distribution company that would work differently with its clients, my aim was to build a company that could work more collaboratively, transparently and commercially than any other film distributor in the business. Im proud to say that Signature has become the company I always hoped it could be… however I believe we are only really getting started." He talked about the company's modus operandi – strong DTV, a refusal to concentrate on any one genre and, in 2014, a move into theatrical. The figures for lsat year show how far the label has come: a UK DVD umber one release (The Legends Of Oz: Dorothy Returns), four titles which sold more than 25,000 pieces in week one, and total sales of more than 2 million units through existing retail channels and "hundreds of thousands more through our non-traditional routes. It also accounted for54 per cent of week one non-theatrical physical sales. He praised his sales and marketing team and, under its new banner and intro, said the company was aiming for more growth in 2015. Goldberg said: "We are very excited about the future. Consumers have shown us the enthusiastic demand for the type of content Signature is releasing. We are ambitious, we have no intention of slowing down. We continue to challenge ourselves and be bullish about the UK's desire for the films and programmes Signature are bringing to market. We have shown you what a success we've made of DTV product. In the year ahead, we will also turn our attention to new and exciting ways of releasing out titles. We want to continue to match the ambitions of our partners. The market is booming with opportunities for us to grow, through product and the way in which audiences are consuming their movies."
And as for the product? The company's Kaz Mills and Gemma Stockley talked through its slate for the coming year, a year that promises something like 65 different titles across theatrical, premium vod, digital, DVD, Blu-ray and any other format you can think of. The line-up includes the likes of Predestination; The Kidnapping Of Freddy Heineken (an English language remake of an already successful foreign language outing), family tale Dino Time; The Rise Of The Krays, a film that, a good few months ahead of release, is already garnering acres of publicity; more family fare in Pinocchio; Elsa And Fred; The Loft, the sequel to one of 2014's biggest Signature success stories, The Snow Queen 2; Ruth And Alex; the wonderfully named Robot Overlords, which Signature is describing as "the UK's answer to The Hunger Games; a sequel to the 720,000-selling Rise Of The Footsoldier and big budget spectacular Last Nights. And there's more to come too. As Kaz Mills said to the producers and assorted filmmakers in the audience: "We're looking to invest in both local and international productions. We are committed to creating new content and we'd love to find a way to work with you."
And before we end our Signature round-up, it's worth noting the reaction to the event. This kind of presentation, once commonplace in the business, is more of a rarity and the fade response shows just how welcome an event of its ilk is among the trade. As Gardners' Garry Elwood succinctly put it: "I
t was like going back in time and sitting in a presentation where a film company actually cared about its customers as opposed just the numbers."
Sky's Elizabeth Williams noted: "Signature's event showcased their strong slate for the year ahead. We are looking forward to seeing great success with them in 2015. Sainsbury's Andy Chatburn added: "
Great presentation,
well presented and a really promising line up for the year ahead.
The strong turn out is a reflection on how far Signature have come in a
relatively short period of time." And Giles Jones from the Official Charts Company said: "The Signature team's presentation was excellent, both professional and engaging in equal measure, and delivered with the 'human touch'…great stuff."
---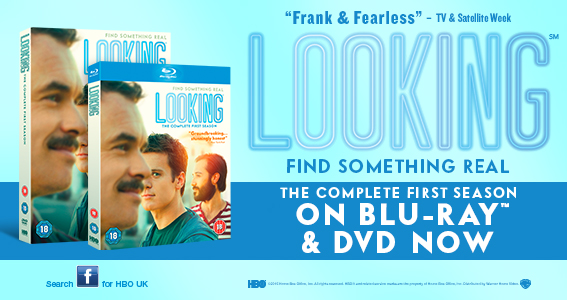 ---
Another interesting presentation took place this week as Twitter revealed some fascinating facts and figures about its offering in relation to the film and DVD world. Take for example, this stunning fact: there's an average 81 per cent increase in conversation about a film on the day of its DVD and Blu-ray release. And, as the company's head of UK research Olesya Moosman noted: "Conversation about film is huge on Twitter. It's where anticipation, buzz and conversation around new releases builds, and according to new research, it's increasingly the platform that can drive cinema ticket sales." Data from analytics company Market Share Co, which estimates sales volume driven by different marketing channels, suggested that, over the past three years, Twitter had contributed to more than 18 per cent of volume. the figure is derived from Tweets from film fans – the majority of the sales – and film studios' own marketing Further research showed that more than half of people questioned said Twitter directly influenced their decision to see a film. And every £1 spent on promoted Tweets for a film release helped generate £5.88 in terms of box office. Moosman concluded: "For film marketers, the key message from this study is the huge amount of box office value to be won in taking notice of the conversation on Twitter, which can ultimately help boost cinema ticket sales. Furthermore, film studios that grow their follower base on Twitter are ultimately rewarded at the box office, as the following they develop is what helps build greater awareness – and ultimately, this is what drives fans into theatres."
We are now slap bang in the middle of the awards season, in case, despite the overwhelming press coverage for assorted ceremonies and nominations events taking place over the past week, you missed it. The last seven or so days has seen the nods for both the BAFTAs and Oscars announced (see here for the full list) as well as the Golden Globes ceremony itself. As ever, careful timing for theatrical and home entertainment releases is part of the extensive planing and campaigning put together by assorted studios and distributors and, given its success in terms of both nods and success at the Golden Globes, Universal's release date for Monday January 19 for Boyhood is looking increasingly keenly timed. Commenting on its bow, Universal's Oriane Charlier said: "We are honoured to release Boyhood on Blu-ray and DVD next week – such a unique and intimate film. Since its theatrical release back in August, it has been one of the most critically-acclaimed properties we have had the pleasure to release scooping Best Film Drama, with Linklater named Best Director and Patricia Arquette Best Supporting Actress at the Golden Globes. To capitalise on the awards buzz for our home entertainment release, we completed junkets with Richard Linklater and Ethan Hawke which included interviews with Daily Mail, The Guardian, Radio 4 Front Row and Empire. This was in addition to interviews secured with Ellar Coltrane last year including ITV1's This Morning. To finish off our campaign, we also have some interesting survey results to come exploring the ABC's of British Boyhood and how the idea of 'boyhood' has changed through generations of families."

One interesting factor to note in the Golden Globes awards was the success of both Amazon and Netflix's own series, the former coming winning its first gongs for Transparent and star Geoffrey Tambor (see Quote Of The Week below). It presaged another busy week's worth of activity for Amazon Prime Instant Video: the operation has announced that Woody Allen is developing a series for Amazon Prime Instant Video in the UK, US and elsewhere. Amazon Studios vice president Roy Price said: "Woody Allen is a visionary creator who has made some of the greatest films of all-time, and it's an honour to be working with him on his first television series. From Annie Hall to Blue Jasmine, Woody has been at the creative forefront of American cinema and we couldn't be more excited to premiere his first TV series exclusively on Prime Instant Video next year." It comes as the next slate of pilot series from the service make their bow and ahead of the arrival of a new exclusive series, Bosch, to the service. It has further inked deals which will see the likes of Shaun The Sheep and Ben 10 arriving in the UK.
---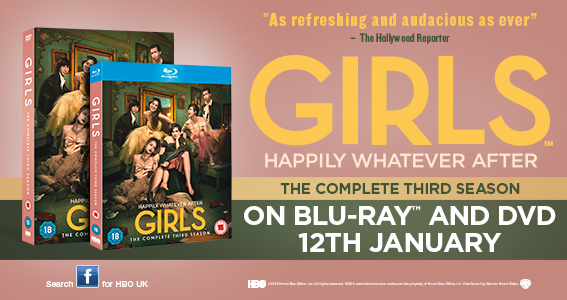 ---
More nominations news and Metrodome's The Guvnors, a film we've been banging on about here for a while, has secured three nominations at the National Film Awards from the National Film Academy. Its three nods were garnered for Best Independent Feature, Best Action Film and, for one of its stars, Harley Sylvester (aka one of Rizzle Kicks), a Best Newcomer nomination too. The nominations were submitted by members of the public in December, while voting in each category for the 2015 awards is done through the Academy's website/ The awards take place at the end of March and will be broadcast on Sky channel 192 on April 12. The film, one of Metrodome's own productions, has been a rip-roaring success for the company, having now sold almost 27,000 units over the counter.
Sticking with Metrodome and the company has made further inroads into the production sector after joining forces with MoliFilms Entertainment to form a new production fund. The deal will see the latter fundraising for titles which will then be sold internationally and predominantly released in the UK by Metrodome. MoliFilms' previous successes include Montana, The Rise and Best Laid Plans, the first film under the venture, Thea, will go into production shortly. Metrodome's Jezz Vernon said: "
These are projects that we're genuinely excited about, theatrical level features that captured and challenged our imagination. But our objective is to produce profitable films and create a return to the investors –
that's our single objective and we're delighted to find a like minded group of partners to move forwards with. Each party brings significant individual strengths and considerable experience to the table." MoliFilms producer Gareth Maxwell Roberts, added: "This is an exciting opportunity for us to work with like minded creative and business partners to produce critically robust films that have a real chance of succeeding in a particularly brutal market place. Thea is a terrific project to launch our collaboration."
All of which leads us rather nicely onto the aforementioned Montana, due from eOne on January 26. Commenting on its impending release, eOne's Stephanie Don said: "
We're really excited about the release of Montana, a gritty urban thriller from the director of Shank, starring Ashley Walters and Adam Deacon. We'll be supporting the DVD release with 20 second online pre-rolls and a press campaign, along with loads of PR activity including twitter takeovers, interviews and competitions across leading male targeted outlets."
Out on Monday January 12 was another title from HBO's ridiculously busy Q1, Looking. It's a newer outing than some of the stalwarts released and due out from the television giant, such as Girls, Boardwalk Empire and Game Of Thrones, but it's building an audience, as HBO's Grace Alexander noted: "We're really pleased with how Looking is doing this week, it's great to see fans getting into this new show. Looking Season 1 is an authentic look at the lives of three gay men living in San Francisco and to celebrate the release we sent journalists off to San Francisco for a press trip to visit some of the most iconic locations from the show."
---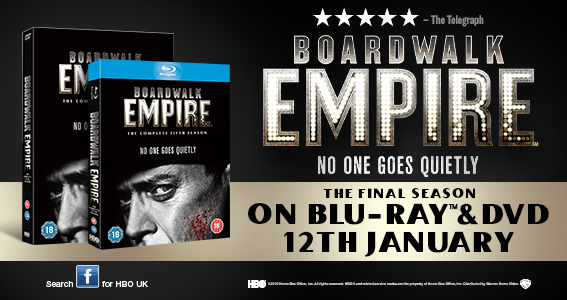 ---
Interesting news this week from former Manga Entertainment staffer Jerome Mazandarani, who exited the company towards the end of 2014 and has this week announced his plans for the future. He is launching Animatsu Entertainment Ltd, a new specialist UK operation focusing predominantly on Japanese anime TV series and films, his specialist field although he will look at other areas. The first title, Halo: Nightfall, a second live action film based on the video game franchise, is out in March and he's forged a partnership with Anchor Bay to distribute the title. Furthermore, Animatsu is linking with his old alma mater, the Anchor Bay-owned Manga, in a partnership which will see Animatsu handling the marketing and brand management for Manga, with the latter looking after sales and distribution. Other titles, including eight from Sentai Filmworks, have been signed to Animatsu, with more announcements due. The label, which has Mazandarani as ceo and former Manga colleague Andrew Hewson as marketing marriage, has secured funding and is eyeing possible wider acquisition deals, partnering with other companies in Europe. Mazandarani said: "Animatsu combines our experience in marketing anime and other cult film and television brands with our enthusiasm for the modern pop­ culture fan scene. Animatsu really is a fan­-driven enterprise. Animatsu is the realisation of all of the exciting things I've wanted to do with anime and special interest licensing over the years including developing a successful digital sales model for anime brands. I am delighted that in addition to launching our own label we will also be able to continue working with our friends at Manga and help them to consolidate their position as the largest anime distributor in the United Kingdom. If you like what we did while we were at Manga Entertainment you will love what we are going to do with Animatsu. That includes a huge presence at UK comic cons, an evolution of our social media activity and much more." Hewson added: "We can't exist without anime fans and in an age where there's so much content readily available on so many different platforms, we have to cut through all of that and justify why people should invest in one of our titles. We'll be hand­picking and curating a collection that we hope fans will be proud to own."
Some recruitment news now and the ever-expanding Kaleidoscope operation has made an addition to its team, appointing Hollie Richmond to the role of senior product manager, overseeing theatrical, DVD and digital releases. It comes after what the company describes as a "significant" period of growth and ahead of the launch of its specialist documentary imprint Spectrum, which launched on February 16 with the release of Point & Shoot. Richmond's cv includes stints at Revolver, Koch and, most recently, Anchor Bay. Commenting on her appointment, Kaleidoscope director of marketing Adam Sergeant said: "Hollie brings to our team a real passion for product and an astute commercial mind, which will enable us to more effectively release relevant product for the end consumer. Hollie is highly experienced and has hit the ground running as we complete Q2, and prepare for a busy run of theatricals across spring."
And lastly, we bumped into our old pal Steve Kemsley at the Signature event, and, by happy coincidence, we've received a press release from his Sassy Films. The company has appointed former ITV executive Mark Wagman as director of talent, overseeing work with Sassy's growing roster of media businesses, agencies and brands including the likes of Fox. Wagman said: "I'm thrilled to be joining a really forward thinking content creation team, the set up and the people here are perfect for me." Kemsley added: "He's the best at what he does and will be a fantastic addition to our senior team."
"Prestigious awards do aid in driving subscribers. That's what happened with Netflix, and we would expect that to happen with Amazon."
Laura Martin, a media analyst for Needham & Co on the company's Transparent success…

AT THE MOVIES
Taken 3 bowed with £6.7 million from UK cinemas on its opening weekend, ahead of Into The Woods, with just under £2.5 million.

This week's big film news is more case of what didn't happen, or isn't going to happen, especially on the superhero front. Firstly Tom Hardy won't be appearing in Suicide Squad, the DC Comics offshoot launched in a blaze of publicity with its first casting announcement a few months back…

Also not happening, or at least not until 2017, is the first of James Cameron's Avatar sequel, which is being put back a year, meaning it's now more than two years away from anyone seeing it. Still, we're sure it will fill plenty of column inches between now and then.

TWEET OF THE WEEK
As well as following @theraygun, which has the biggest following of any home entertainment trade magazine, why not take Animatsu's Jerome Mazandarani's advice: "We strongly recommend people start to follow the @AnimatsuEnt Twitter and /AnimatsuEnt Facebook accounts, which in time are going to start coming to life with all sorts of exciting news."

TRAILERS OF THE WEEK
New trailer for awards-friendly Cake… Mmm, cake…


https://www.youtube.com/watch?v=cNnGayAdWp0&feature=youtu.be



This week's big Red Band trailer…


https://www.youtube.com/watch?v=Gf7EfLxfz3o



And the big superhero trailer of the week…


https://www.youtube.com/watch?v=MZoO8QVMxkk



Shakespeare, done all modern-style…


https://www.youtube.com/watch?v=MMpkKb0sPPk



His name is, er, Chappie…
https://www.youtube.com/watch?v=m7lBDHaY4M0

To subscribe to The Raygun newsletter, please email info@theraygun.co.uk
with subscribe in the subject matter
To unsubscribe, email info@theraygun.co.uk with unsubscribe in the subject
For editorial or advertising queries, contact tim@theraygun.co.uk