WORKSHOPS & ART GRANTS AT SUMMER FEST!
WORKSHOPS AND ART GRANTS HAVE BEEN AWARDED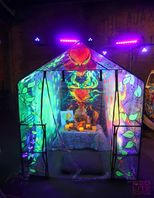 The PEX Summer Festival Workshop department brings together passionate, talented people to lead workshops or lectures in dance, exercise, music, healing arts, crafts, knowledge sharing, movement arts, fire arts, hair styling, drumming, acrobatics, yoga of all types, and more!
Art Grants have been awared!!! Though all of the information is still being processed here's a sneak peek at a couple of projects coming to PEX Summer Festival!
Kimberlee Traub (lead), Laurie Halbe (altar) and Scott Abbott of Open Show LLC (lighting)
The Heart Conservatory was first seen at the Fillmore during PEX Heartburn 2017. Inspired by stained glass, the walls of this temple are decorated with Kimberlee Traub's unique illustrations. Visitors are encouraged to leave notes on the altar for things they want to let into and release from their hearts. These offerings from PEX Summer Fest and Heartburn will be put in the Effigy for the burn.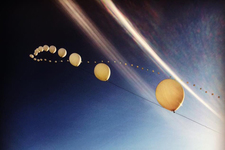 "Ballon Chain & Mobile Art"
by Michael Cha, Brendon G., Cara C., Wabbly Flips, Gabby & Matt
Let's pain the skies with color balloons and lights. Use the rest of the helium to make floating foam shapes. This year it's mobile.
www.BalloonChain.com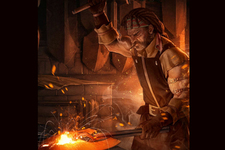 Space Pirates Present: Upcycled Art Festival Forge edition- by Captain Shaggy2K
Following the effigy burn, we will be harnessing it's powerful coal bed to melt and cast your used aluminum. Bring us your waste and be amazed as we up-cycle it into ART.
________________________________________
BR RANGER TRAINING
PEX is once again hosting Black Rock Ranger training! Tickets are not required to attend this training before PEX Summer Fest, on Thursday, June 29th at 9:30am.
All Black Rock Rangers and prospective Rangers attend a mandatory training session each year. Trainings use lectures, discussions, exercises, and scenarios covering topics such as communications, conflict resolution, and radio usage. East coast regional rangers are welcome to audit the training. If you'd like to join, visit

http://rangers.burningman.org/training/
where you'll find this year's updated manual. Sign up for training in the clubhouse at
Find us on the second floor of the pool house behind the dining hall. Training for first and second year rangers starts promptly at 10 am, arrive early to say hi and get settled in, we'll be moving fast once we get started. Veteran Rangers: the optional GreenDot ROM led by Pax starts at 10am, the afternoon session begins 1:30pm. Lunch and refreshments will be provided (if you have eating restrictions, please plan accordingly)
Let us PEX Summer Festival know you are coming

HERE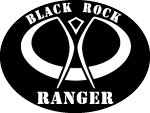 Bring snacks, water, a notebook and writing implements. You'll be taking notes at training, just like you will as a Ranger.
________________________________________
TICKET REMINDERS
There is only one 10-bed cabin still available for sale! Better move fast if you want a comfy bed for Summer Fest.
And of course don't forget your tickets! For the past 4 years the festival has sold out before Memorial Day. If you haven't purchased your ticket yet don't delay, because once they're gone..... well they're gone!
Parking space is limited. Consider the Bus!
How are YOU arriving at PEX Summer Festival? Have fun with old friends and meet new ones! You will arrive at PEX Summer Festival Friday afternoon, on the bus PEX provides. Leaving from Manhattan and Brookyn.
________________________________________
Or sign up for
GROUP CARPOOL!!
Group carpool is a website designed to help you find friends to carpool with. Because traveling is always more fun when there are friendly shenanigans involved!! Sign up today as either a driver or a rider! Read more!