WHAT A RUSH…
…STUDIOCANAL'S RELEASE IS 2014'S FASTEST SELLER
SUMMIT TO SHOUT ABOUT: BFI'S SALES PEAK
WALL STREET HOME ENT RELEASE OPEN FOR TRADING
KERMIT'S WORTH PAYING FOR
FOX'S RELEASE IS A MUSEUM PIECE
CANNIBALS ARE A TASTY PROPOSITION
ANCHOR BAY SWITCHES ON THE MACHINE
---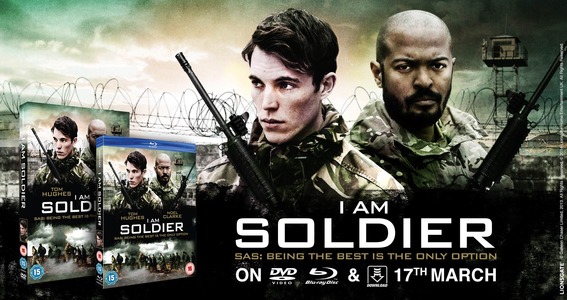 ---
I
f you can't read this newsletter or see the ads, please click
here
It Was A Good Week For…

Rush, for the second week running

…
It Was A Bad Week For…

Anyone who illegally downloaded Dallas Buyers Club, they could be facing legal action
…
As reported last week ­ and we're going to drop the F1 racing gags as we've run out of them ­ Rush, the Studiocanal racing biopic, followed its impressive theatrical performance with a strong first week at retail. At the end of its first seven days, it romped home as the fastest selling DVD and Blu-ray release of 2014 so far, said the Official Charts Company. It led well in to another big week for the company, which launched not one but two big theatrical releases with high profile premieres, Robocop and Cuban Fury. Commenting on its success, Studiocanal's Mikey Ellis said: " It's a fantastic start to the year for Studio Canal in what is probably going to be one of the biggest years to date, with such an incredible Q2 coming up, including Robocop, Inside Llewyn Davies, Cuban Fury and Nonstop. We're particularly pleased with the Blu-ray conversion as it far exceeded our expectations."
The scale of Studiocanal's success can be put into context when you compare it to previous years and other elements. As the Official Charts Company's Martin Talbot said: "Rush was the fastest seller of 2014 with sales of 190,852 - it's Official (Charts Company)! It is quite an achievement - there have been precious few titles which have delivered such a strong sales total in the first quarter over recent years. It's leading the way this week too - and should have done quarter of million sales by the end of its second week…"
---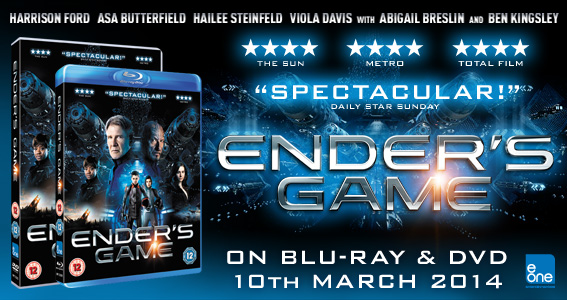 ---
Also selling well is a film we've been banging on about since we saw it at a London Film Festival screening last year, the BFI's The Epic Of Everest. Its first week of sales saw it beat its illustrious predecessors, and also came as the BFI unveiled its Q2 slate, which includes a dual format edition of Bill Forsyth's That Sinking Feeling on its Flipside imprint, Steelbook editions of classics Seven Samurai, Aguirre, Wrath Of God and Nosferatu The Vampire and, tying in with the latter, mammoth Werner Herzog Blu-ray and DVD collections containing a whopping 17 films. Commenting on The Epic Of Everest's performance, as well as looking ahead to Q2, the BFI's Phil Roberts said: "We are really pleased with the week one sales on The Epic Of Everest. We outsold 2011's The Great White Silence and delivered the best week one sales for any British silent film. Furthermore our Q2 announcement has gone down spectacularly well ­ the Blu-ray releases of Werner Herzog's Aguirre, Nosferatu and our mammoth Herzog box set have shot to the top of Amazon's world cinema and horror charts and social media reaction has been amazing. The box set is set to be one of the major, worldwide Blu-ray releases for 2014. We are also delighted to be working with the great director Bill Forsyth, giving his 1979 debut feature That Sinking Feeling the fantastic release it deserves."
Meanwhile, at cinemas, in a strong theatrical market, The Wolf Of Wall Street continues to ratchet up some impressive figures, it is now among the 10 highest grossing 18 certificate films ever at UK cinemas. Today, February 7, has seen the film become available for pre-order, with an official UK release date of May 19 in assorted SKUs, including a gorgeous Steelbook. Commenting on its impending release Universal's Rachel Graye said: "We are delighted with the huge box office success of The Wolf Of Wall Street, currently number one in the charts taking an impressive £16 million so far. Looking forward to the home entertainment release, we went to pre-order today with the limited edition Steelbook which is already in Amazon's top five pre-orders just hours after going live."
---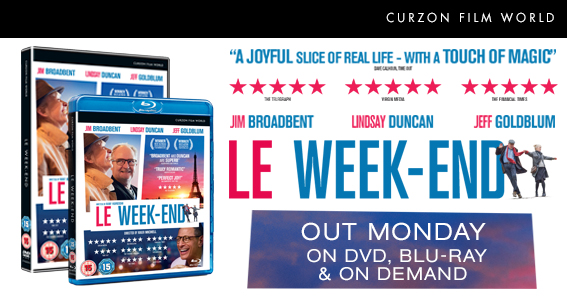 ---
Those Industry Trust spots just keep getting better ­ after its excellent outing for The Lego Movie last year, today (February 7) sees the latest thrust in its ongoing Moments Worth Paying For campaign arriving at cinemas. The new spot teams the Trust with Disney for a Muppets Most Wanted trailer, starring both Kermit and Miss Piggy. The film's plot concerns a Kermit lookalike, the perfect vehicle to carry the Trust's message of the importance of official releases. As ever, the spot directs consumers to FindAnyFilm.com and comes as the site bursts into ComScore's top 20 film websites in the UK. 2013 saw its unique users rise by 700,000. Commenting on the campaign, Disney's Lee Jury said: "Disney is committed to the continued efforts of tackling copyright infringement and following our

successful Moments collaboration on Iron Man 3 last year, we are delighted to be working in partnership with the Industry Trust again. It is great to be able to merge the wide appeal of the characters from Muppets Most Wanted with the successful Moments Worth Paying For educational campaign, allowing us to inspire and inform consumers of all ages where they can make an official choice ­ at

FindAnyFilm.com

. Integrating this trailer within our wider marketing for the film really adds value to the collaboration, so it's a very exciting partnership to be part of.² The Trust's Liz Bales said: "We know that bespoke content can significantly increase message take-out across film audiences - so it's vital we continue to build on that. Muppets Most Wanted features the tongue-in-cheek characters that people know and love, together with an imposter theme, making it the perfect fit for our campaign message, inspiring consumers to choose the real deal." You can see the ad up on our

website

shortly…
Icon has unveiled more of its plans for its new revitalised distribution operation, revealing its first slate of titles. As reported here last year, Icon Film Distribution is now part of the New Sparta Group and is back in the game. Its slate of seven films includes The Guest, from the team behind You're Next and the two V/H/S films; Miles Davis biopic Kill The Trumpet Player, starring and directed by Don Cheadle; coming of age story Laggies, starring Keira Knightley, Chloe Grace Moretz and Sam Rockwell; the latest from We Are What We Are helmer Jim Mickle, Cold In July; Anna Kendrick-starring musical The Last Five Years; football tale Next Goal Wins, about the inept American Samoa soccer team and Aussie horror The Babadook. Icon Film Distribution ceo Ian Dawson said: "We are delighted to be able to bring seven quality, highly distinctive and original films to the UK and Ireland as we continue to build Icon Film Distribution, its team and its line-up. It is a pleasure to be able to work with such a range of talented film-makers and to help them bring their onscreen vision to the widest possible audience."
---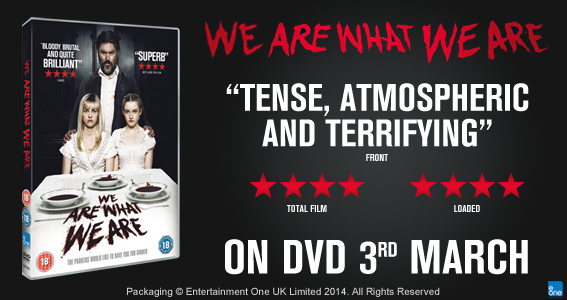 ---
Also at Icon this week, the company has welcomed Chris Warrington back into the fold to head up marketing at the company. Warrington had previously worked in a similar role before the company's then backers decided to get out of distribution. Now it has returned with the support of new backer, Warrington, who has been working at Organic in the meantime, has gone back to renew his relationship with Ian Dawson and the rest of the team. Commenting on his return, Warrington said: "I'm thrilled to be invited back to the newly re-generated Icon. Much has changed in the film industry but the audience demand is greater than ever for original and captivating stories, across all platforms. Already we have a slate in place that's as diverse as it is distinctive and that will only grow. It's a testament to the
strength and perseverance of Ian and the team that this great company has been revitalised and is now truly back in business."
To the rather swanky locqation of the British Museum, where its hallowed halls, or at least a screening room within them, played host to a launch for the physical release of Vikings Season 1 from Fox. The museum, of course, is playing host to a forthcoming exhibition, Vikings: Life And Legend making it the perfect venue for the event, which saw us welcomed by a Viking in full garb, and then settling down in the screening room to see the first two episodes of the programme. It was followed by a Q&A with creator Michael Hirst and one of its stars, George Blagden (sample quote from the former: "It was virtually impossible to have Vikings as the sympathetic lead characters, they were always the people who came in the night, broke your door down and raped and pillaged") and we went away clutching a rather fetching Viking rubber duck (as our Twitter followers would have seen). The event was attended by the likes of IGN, Associated Press, The Huffington Post, HeyUGuys and, at one time, there were three trade press editors, past and present, in the room. It's all helped Vikings pillage the charts this week – as we write it was standing at number one in terms of TV product and number nine overall.
---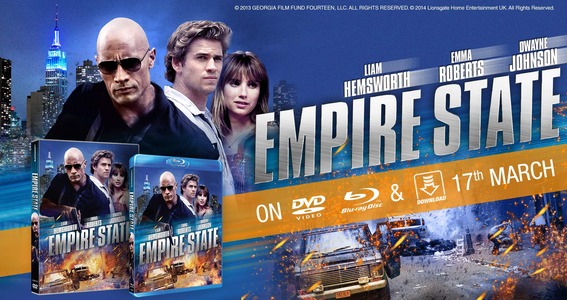 ---
We mentioned excellent horror remake We Are What We Are earlier in our Icon story, so now is as good a time as any to look at the film, due in less than a month from eOne. It was one of the hits of last year's Film4 FrightFest event. To say it's a cannibal film would be to tar it unnecessarily with a gory brush, as it's far more than that. Commenting on its release strategy and plans, eOne's Tim Westbey said: "We Are What We Are will launch in selected cinemas on February 28, with the DVD following on March 3. It is being supported by TV advertising and a comprehensive PR campaign."
Curzon Film World continues what has been a busy Q1 for the label and sister imprint Artificial Eye with the launch on Monday February 17 of Le Week-end. As the company's Paul Diment said: "We'll be releasing Le Week-end on DVD and Blu-ray next week off the back of an impressive £1.4m UK box office haul, plus a best actress win for LIndsay Duncan at last years British Independent Film Awards. We'll be supporting the release with a heavy national press and online campaign throughout the week of release."
Meanwhile the company has come up with a cracking idea for the release of Blue Is The Warmest Colour, out on March 17 under the Artificial Eye banner. It is inviting consumers to dye their hair blue to replicate Lea Seydoux's barnet in the much-talked about French film, with the winners getting a copy of the film and an exclusive T-shirt. They're being invited to share their before and after pictures via Facebook, Instagram, Twitter and the likes. You can see more
here
. The company's Paul Diment said: "I might even support the competition and do it myself. Those who know me can tell you how odd that idea just may be."
---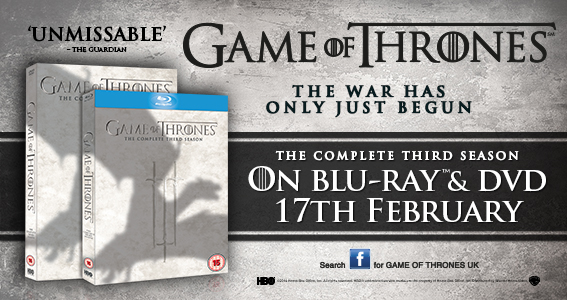 ---
Anchor Bay has already, as has been noted here, enjoyed considerable success with one homegrown hit in the past few months, Vendetta, the film that heralded the return of Danny Dyer (after avenging the death of his parents, he currently seems to be singlehandedly saving EastEnders). And now the company is gearing itself up for another big homegrown release, The Machine. The title, which stars Toby Stephens, is getting a platform theatrical release on March 21, arriving on DVD and vod 10 days later. The campaign is due to kick off in earnest next week and Anchor Bay is partnering with SFX magazine for activity, with the publication supporting the release through online and social media activity. Anchor Bay's Hollie Richmond said: "The Machine is a hugely accomplished Brit sci-fi, with fantastic special effects and an outstanding performance form Caity Lotz [from Mad Men]. We're absolutely thrilled to be working on it and to have had some excellent PR interest and the support and partnership from SFX magazine. The DVD release will look beautiful on shelf with some slick special packaging in the pipeline, so The Machine is looking to be a key release for us in March."
More British-made fare and last year we talked about Lionsgate and its plans to develop product specifically for the UK market and with a keen eye on the DTV sector. And one of the fruits of the deal is I Am Soldier, due on March 17. Lionsgate's Grace Alexander said: "This is a no holds barred depiction of the most dangerous military training known to man: SAS selection, starring a brilliant British cast including Tom Hughes and Noel Clarke. For the home entertainment release, we're going to showcase the fantastic quality of the film and fascinating storyline with a national TV, press and online campaign. The TV and online ads will be targeting males with a passion for action and the press will be joint with Empire State, our other premium action title released on the same date."
"Lionsgate's Filth received a timely boost to its home entertainment fortunes as Jon S Baird's frenetic adaptation of Irvine Welsh's novel won two awards, for Breakthrough British Filmmaker and Best British Actor for James McAvoy, who sent in a taped message from the set of Frankenstein." Our correspondent was at the London Critics' Circle Film Awards, you can see his report oup on our website…
The second wave of Amazon pilots has gone up on the LOVEFiLM Instant service this week, with the same kind of modus operandi as last time – if viewers give them the thumbs up, they could well end up being turned into full series for the service. There are 10 in all, including grown up dramas, comedies and a raft of children's titles, boasting the involvement of the likes of X-Men creator Chris Carter. LOVEFiLM's Simon Morris said: ""The first wave of pilots proved incredibly popular with members providing feedback en masse. The initiative is unique in that it puts the viewer at the heart of the decision making process in deciding the shows they'll be watching in the future. With so many Hollywood heavyweights involved in the latest wave of pilots it's well worth visiting LOVEFiLM to see what's on offer. Amazon Studios director Roy Price added: "With our previous set of pilots,customers submitted thousands of reviews within the first few days and more than 80 percent of those reviews were 4 and 5 stars. We collaborated with some of the very best
creators in Hollywood - and even some new comers that submitted their show through
our open door process-to bring customers a wide array of top-quality shows. This
season we have something for everyone with a mix of comedy, drama and kids
programming - we can't wait to hear what customers think."
---
---
"Consumers love UltraViolet. We think more and more consumers will enjoy its benefits as retail support continues to increase. [It] helped drive an increase in domestic consumer spending on home entertainment for the first time in eight years. With UltraViolet now available in five countries outside the U.S., we're hopeful we'll also see stabilization in international home video revenue over the next few years."
Time Warner supremo Jeff Bewkes speaking in a conference call this week
As noted above, The Wolf Of Wall Street continues to excel at UK cinemas, where it has now taken more than £15 million. New entries in the top 10 included That Awkward Moment, with just under £1 million, I Frankenstein with more than £800,000 and Lone Survivor with a touch over £750,000.
Just as it gears up for a the arrival of the second series of House Of Cards
on its assorted services around the world, Netflix has gone one better by
announcing that it is commissioning a third series of the political drama
starring Kevin Spacey. The deal originally covered just two series, or
seasons if you prefer the US vernacular, although the third is set to begin
filming soon. It came as the streaming service revealed it would spend
nearly $3 billion on programming this year alone.
This week's Star Wars news, and the latest one surrounding the impending revitalised saga suggests that Gary Oldman is being lined up for a part.
This week's comic book news, meanwhile (basically, it's those two chestnuts again) and Paul Bettany has apparently been confirmed as starring as The Vision in the forthcoming Avengers sequel, Age Of Ultron…
OK, so it's not quite a new website or anything, but there are some ace comments on the pre-order page for the next instalment of Doctor Who's adventures with Peter Capaldi as the Timelord, not due for, well., months…
So here, in full, are all those trailers from the Superbowl event, with all the big guys showing off their wares…
We promise we'll be back with some red band trailers next week…
To subscribe to The Raygun newsletter, please email

info@theraygun.co.uk
with subscribe in the subject matter
To unsubscribe, email

info@theraygun.co.uk

with unsubscribe in the subject
For editorial or advertising queries, contact

tim@theraygun.co.uk