SHOP HOURS
Monday: CLOSED
Tuesday: 12 - 6
Wednesday: 12 - 6
Thursday: 12 - 8
Friday: 12 - 6
Saturday: 10 - 6
Sunday: 12 - 4

 

ReBelle's Ninth Anniversary celebration will be Saturday, September 12, 10-6pm!  

 

We've dyed up some special yarn, baked some yummy treats and collected some fabulous prizes to celebrate!  We will be voting on the projects that have been submitted using our Eighth Anniversary Yarn in the shop and online.  Watch our facebook page Saturday morning for the online contest.  Oh, and I almost forgot to mention - 10% off everything in the shop when you wish us a Happy Birthday at checkout!




We're expecting quite a crowd and our parking lot can only accommodate a few cars, so here are some other places you can park on Saturday if our lot is full:

In front of Eddie's Upholstery next door 

In front of 217 Rosemont (next to Eddie's)

Chelan Drive, Elam Park or Edison Drive (side streets)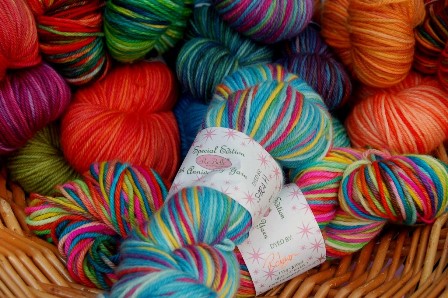 We've dyed up 81 fantastic skeins of yarn for this year's anniversary sale.  This year we've chosen a worsted weight yarn with 210 yards per 4oz (112g) skein.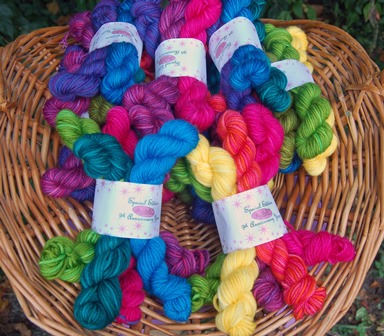 Nine of these skeins are gradient packs with five 42yd skeins.  
There's a limit of one skein OR gradient pack per crafter.  This year, we are also offering 18 undyed skeins in case you want to use that along with your dyed yarn or you can give dyeing a try yourself! There's a limit of 2 undyed skeins per crafter.  The 9th anniversary yarn also combines well with Malabrigo Rios as both are 4-ply superwash merinos, so if you want to work with multiple colors that's a good option.  The dyed, undyed and gradients are all $9 each.
The Merrily, Merrily, Merrily Cowl and Amanda Hat (not shown)
are great patterns for variegated yarn.
We've found a whole slew of patterns that will work great with this yarn.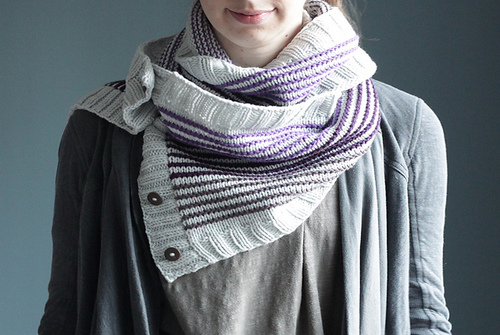 The Gradient Wrap Cowl uses one gradient pack and two skeins of undyed (or if you'd like a colored background instead of white, try a solid solor of Malabrigo Rios).  When knitting, use 3 stripes of each of the 5 contrasting colors instead of 5 stripes of 3 colors as shown.
The prizes this year are truly amazing.  We've got a ton of yarn to give away plus needles, tape measures, tapestry needles, books, wool wash and patterns. There are over $1000 in prizes and every customer will win something!