BASE UNVEILS FORUM SPEAKERS…
…AND HIGH FLIERS SIGNS UP
INDIE CELEBRATES 30 YEARS…
…WITH MORE PRODUCTIONS, TV, DOCS
PADDINGTON ON THE WAY FROM DARKEST PERU
SNOWMAN'S A SIGHT FOR THAW EYES
PIRATE CLOBBERED BY COURT…
AT THE MOVIES
TRAILERS OF THE WEEK
---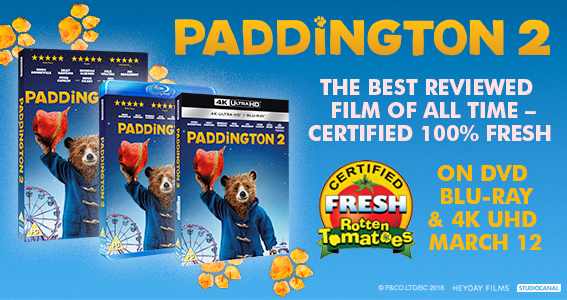 ---
If you can't read this newsletter or see the ads, please click here
It Was A Good Week For… Half-term winners from Lego and Marvel in stores and at cinemas joining Blade Runner 2049…
It Was A Bad Week For… The pirate forced to pay back a six figure sum in a proceeds of crime hearing…
As half-term week drew to a close, parents breathed a sigh of relief as their kids prepared to return to school and the unlikely pairing of Blade Runner 2049 and The Lego Ninjago Movie were battling it out for top slot in the video charts, almost neck and neck – or neck and brick, even – with only 7,000 units between them at the halfway stage according to the Official Charts Company's midweek bulletin. As the charts organisation noted, the sci-fi sequel, more than 30 years in the making, shifted 190,000 in its first full week on sale, no mean feat and a total which, as we noted here last week, makes it one of the biggest ever week ones for a 4K Ultra HD release, earning plaudits along the way. An excellent piece on Den Of Geek by Simon Brew noted: "I think [4k Ultra HD] may just have its new must-buy disc of choice in Blade Runner 2049." And in the same piece, Bill Hunt from US home cinema specialist The Digital Bits added: "Blade Runner 2049 is uniquely suited to the 4K Ultra HD format. You couldn't ask for a better 4K Ultra HD experience."
Meanwhile, just behind it, The Lego Ninjago Movie was off to a stirring start, thanks to a comprehensive campaign from Warner backing it. It was led by TV, which supported both the EST release as well as physical, with much of it targeting parents watching television during family time with their children around half term. There was further support on Cartoon Network, vod channels, radio, including Spotify alongside more traditional outlets such as Magic, press advertising in half-term supplements, social media activity. All bore the Mumsnet quote giving it the all-important parental seal of approval: "Fantastic and fun for all the family." Warner also partnered with Lego for assorted initiatives, including a competition with Netmums, and a half term event at the Lego Discovery Centre in Manchester. Retail set-up appeared in all key retailers, with a Sainsbury's cafe takeover targeting families in stores. PR included strong initiatives alongside traditional press and review coverage – it included sending packs to parent bloggers and influencers and, even better, an event at a cat cafe in east London. The tea party at Lady Dinah's Cat Emporium helped mark the release with its appropriate crowd of moggies and cats (anyone who's seen the film will understand the cat relevance) alongside journalists with tea and cake on offer. This saw attendees such as MTV and Toxic Magazine, as well as the likes of Amazing Arabella and Banana Jamana, with a total potential audience of almost 1 million for tweets and other social media following in its wake.
---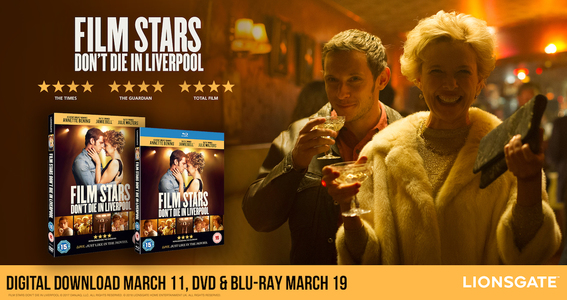 ---
Also released on Monday February 12 and scoring well, but thanks in the main not to its half-term release date, more the fact it came out in time for Valentine's Day, was Fox's big title this week, and one continuing a good run for the major, in the shape of The Mountain Above Us. The Kate Winslet and Idris Elba starrer was sitting at number five in the midweeks according to the Official Charts Company's midweek bulletin, bringing a touch of romance to the top 10. Commenting on its success, Fox product manager Pippa Wright said: "We really wanted to position The Mountain Between Us as the perfect date night movie for Valentine's Day, with a great mix of action, suspense and romance plus an A-list British cast. In order to reach our audience in the right moments we led the campaign with a data first digital strategy targeting both last minute gifters and those looking for a date night movie to watch at home."
Scoring big in its first week was the much raved about animated tale Loving Vincent, a true first in animation terms, thanks to its use of hand-painted skills to bring the story of Van Gogh's life and times to the screen. The Altitude release also entered the top 10 in the midweeks after its first few days on sale, placing at number six. Commenting on its success, Altitude's Adam Eldrett said: "How fitting in a week where Loving Vincent crossed over the £1m mark at the U.K. Box Office we released the film Nationwide on DVD and Blu-ray following it's digital release a week earlier. It's fantastic to see it in the Top 10 and it has actually just become our fastest selling HE title of all time. We are really thrilled with the results so far and have seen the pre-orders grow since our initial theatrical launch where we worked with the National Gallery on a fantastic release event (included as an extra feature on the physical release). We're so proud that this brilliant and unique film has worked so well across all platforms and with the BAFTA and Oscar noms it has in tow we're also hopeful of a long life on home ent." Next up from Altitude is the March 5 digital and March 12 physical release for the excellent Florida Project. More on that next week.
On to the rest of the midweeks, and there's a clutch of other new entries making waves after their first few days on sale. Another half-term title, and one we covered here last week, the feature length revival of the My Little Pony franchise, made its debut at number four at the halfway stage, while another much-loved and resurgent brand, Pokemon, gave Manga a new entry at number 18 with I Choose You, the latest instalment in its ongoing rejuvenation. And further below, the excellent eOne folk horror tale starring Rafe Spall, The Ritual, sits at number 25.
---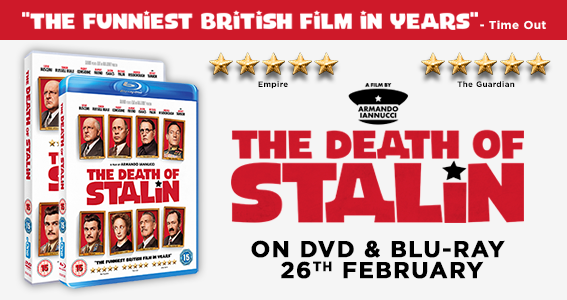 ---
Half-term has also seen a busy week at cinemas, not least with the latest from the Marvel production line, Black Panther, packing them in at cinemas. It took a hugely impressive total on its opening day in the UK, as noted in The Guardian's report, which said: "Ryan Coogler's hotly anticipated film, which features an almost entirely black cast, pulled in £2.67m on its opening day on February 13, Disney said, delivering the highest-grossing single day at the UK box office this year." What's more, its US performance, where it made its debut two days later, was equally impressive, earning it $25 million. Box office analysts have extrapolated that figure, predicting that it could well turn into an opening weekend of more than $200 million and a total US haul of $400-450 million, making it a global box office behemoth, with more than $800 million in worldwide receipts, an estimated £40 million of which could come from UK cinemas. As Forbes magazine noted: "Riding a towering wave of momentum and frenzied expectations, director Ryan Coogler's Marvel superhero release Black Panther took an incredible $25.5 million from domestic Thursday night previews and now appears ready to shatter box office records with what could be one of the top-5 biggest opening weekends in cinema history, not to mention toppling just about every pre-summer box office record you can imagine." Having seen it in a packed cinema with paying punters this week, we can testify it went down a storm and, like the rest of the franchise, more than stands up to repeat viewing. Its home entertainment release will land later in the year, before that there's the not insignificant matter of Thor: Ragnarok, due on Monday February 19 on digital and the following week on physical formats.
Assorted news arrives from trade organisation BASE which, as promised last week, has unveiled two of the speakers for its next big Insight Forum event, presented in association with retail body ERA. The event, as outlined here previously, will take place on March 14, less than a month away, at the Picturehouse Central in the heart of London, and will concentrate on the key 16 to 34-year-old demographic. The speakers include Justin Sampson, chief executive of BARB, who will talk about this age group, their viewing habits, what they watch and, crucially, what they watch it on. It will also look at the shift in this group from traditional TV to svod. He will be joined by Kantar Worldpanel consumer insight director James Brown, who will again talk about young shoppers, who they are, how they engage with home entertainment on different formats and a wider look at their lifestyle. Commenting on his appearance, Sampson said: "BARB has been dealing with fragmentation for many years and the pace of change has never felt so fast as now. People are watching their favourite TV programmes on tablets, PCs and smartphones, while on-demand services are weakening the attachment viewers have with the linear broadcast schedule; this is particularly true for young audiences. I am pleased to have been invited by BASE to share insight on changes in viewing behaviour." Brown added: As the young shopper is a core demographic for this category and with their shopping habits changing at pace, it is more important than ever before to look into what and how they engage with the category. I am very much looking forward to being part of what is going to be a morning packed with insight that will add great breadth to what we see every day." Tickets are available here.
Also from BASE, and the organisation has announced another new member, further swelling its ranks. High Fliers Films, one of the home entertainment sector's longest surviving independents has signed up to join its contemporaries as a full member. Explaining the company's decision, md May Monteiro said: "I am thrilled to kick off our thirtieth anniversary year by confirming our membership of BASE. The team there is proactively driving a constant chain of invaluable insights, educational initiatives and marketing and communications projects that have made a real difference to the visibility of the category as a whole and now more than ever we have identified the need to be part of that conversation. The ethos of invention, category invigoration and collaboration that defines BASE is one that High Fliers shares so this announcement marks the start of a fantastic future and indeed the next thirty years!" Liz Bales, Chief Executive at BASE, said: "High Fliers Films is a key independent player and a most welcome addition to the BASE membership. It is testament to our inclusive and collaborative approach that we continue to engage with category stakeholders from across the board and within that context I can't underplay how thrilled we are to be able to bring the breadth of experience of the High Fliers Films team into that mix."
---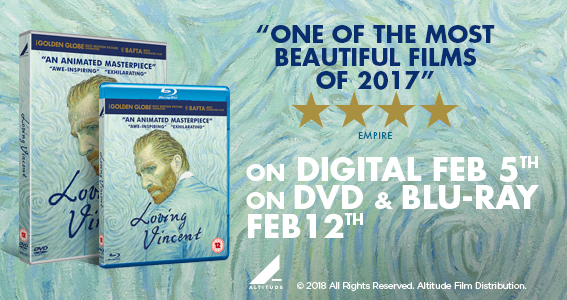 ---
As noted above, High Fliers is celebrating its 30th anniversary this year, making it, by our reckoning, the UK's longest lasting independent distributor, one that has seen all kinds of changes in the UK business and one that has outlived most of its contemporaries from the old rental VHS era and the original straight to video business. What's more, it has rung in the changes over the years too, and its 30th anniversary will see the label moving further into production too. As the company's May Monteiro said: "We are looking to diversify further into producing and we are also acquiring as wide a variety of product as possible to bolster the 500 titles currently held in our catalogue. We're producing three feature films during 2018 and we'll be adding at least one documentary into the mix for this year too. As well as looking at documentaries, we're also looking beyond feature films and into TV acquisitions too."
Film, of course, continues to be the mainstay of its release schedule. And with another successful year under its belt (as evinced by the success of the likes of as diverse a slate as Out Laws, a Western starring Andy Garcia, sci-fi Taking Earth, disaster flick 500MPH, horror in Ghost Ship and biblical tales in The Book of Daniel), it is returning to one of its key genres, war, for a couple of big releases. This week saw the debut of The Battle Of The Bulge, detailing the last great battle of World War II and starring Tom Berenger, while June's Thousand Yard Stare is another tale from World War II. As High Fliers' May Monteiro said: "High Fliers has a track record on handling war films and we have been successful with past hits such as Soldiers Of Honor, Operation Dunkirk and Surviving Auschwitz to name a few." It also has a big drafting title in Jurassic Games, released on home entertainment at the same time as the big theatrical sequel to Jurassic World. High Fliers' 30th anniversary actually falls at the start of October, and, as Monteiro joked: "I've been here for 29 years, and [founder Jeremy Rothwell deserves an award for maintaining a business and keeping High Fliers going for 30 years. Here's to many more!"
---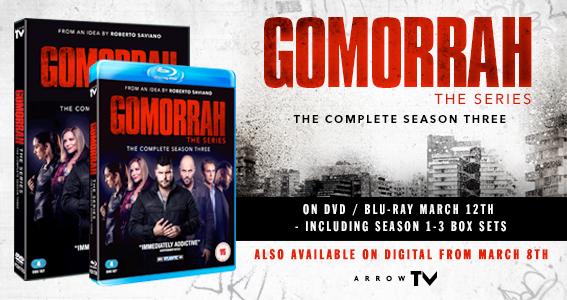 ---
Looming large on the horizon is another biggie in the shape of one of our favourite films of the past year – nay, the past decade, if not all-time – Paddington 2. Studiocanal, now as proficient in blockbuster family releases as anything else, having enjoyed huge success with the first instalment of the Peruvian bear's adventures, among others, alongside its more traditional release fare, is now readying the marketing for the release. And the title, due on March 12 on physical formats from the company, is shaping up well according to Studiocanal. Product manager Olivia Dean said: "Paddington 2 is quickly approaching on March 12 and the media campaign is shaping up strongly. Expect a nationwide, event-size campaign across all key forms of media which highlights Paddington and the fantastic cast, the humour, adventure and fun, ensuring everyone wants to take home Paddington 2 to enjoy time and again with all the family. TV will drive the campaign from the end of February and we'll be showcasing a great selection of the best moments from Paddington 2 to remind audiences why they loved the film so much in cinemas. Outdoor and press will be impactful and eye-grabbing, supported by fun online assets and radio to deliver a heavy-weight campaign for the release on March 12."
Studiocanal's catalogue arm has a big release due ahead of the arrival of Paddington 2, as it warms things up for Ice Cold In Alex, with a special anniversary edition of the classic John Mills starring wartime saga. Commenting on the release, the company's Alison Arber said: "This year marks the 60th anniversary of British war classic Ice Cold In Alex starring John Mills and Sylvia Syms. To mark the occasion, the film has been stunningly restored in 4k, which was screened at this year's Glasgow film festival. The DVD and Blu-ray feature brand new artwork, plus a host of new bonus content. This release will certainly of been 'worth waiting for'."
---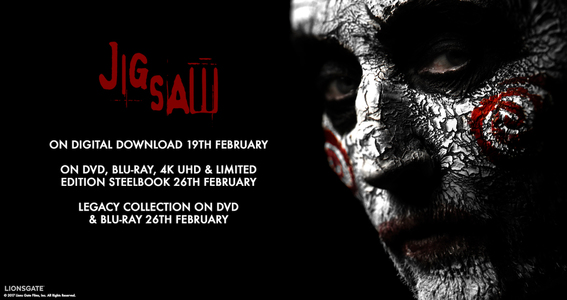 ---
We're now in the middle of the awards season, and, ahead of the BAFTAs, the Evening Standard British Film Awards dished out two gongs to The Party. The film picked up Best Actress for Kristin Scott Thomas and Best Screenplay for Sally Potter, and, with serendipitous timing, it arrives on DVD and Blu-ray on February 19. The comedy features an all-star cast, including the likes of Patricia Clarkson, Bruno Ganz, Cherry Jones, Emily Mortimer, Cillian Murphy and Timothy Spall alongside Scott Thomas, all on sparkling form. The DVD and Blu-ray come with extensive special features including extensive interviews with the entire cast as well as writer/director Sally Potter, and a Making Of featurette looking at the designing and building of the set. The release is supported by a range of media including targeted press advertising in publications such as Guardian Guide, Metro and Time Out. Online support includes activity across various channels amongst which Facebook will be a key element, while the extensive PR campaign includes some high profile interviews with Sally Potter and Kristin Scott Thomas running alongside a host of other promotional activity. Commenting on the release, Picturehouse Entertainment's Nick McKay said: "We're really excited to be releasing Sally Potter's hit comedy. It's an incredibly funny and sharp-witted film and we hope audiences will enjoy this particular party when it hits the shelves on Monday."
Also due on Monday February 19 is The Snowman, the Nordic Noir-style thriller due from Universal starring Michael Fassbender, alongside Rebecca Ferguson as a new recruit, in this Martin Scorsese-produced classic. Universal's marketing for the release focuses on AV, with spots playing up Fassbender's presence and, as Universal explained: "Our plan consists of VOD and digital activity– with Facebook, YouTube and Widespace mobile advertising where we push out our vertical video content through top tier publishers". The major is also working with Acast, a platform that offers up podcasts with ads at the front, using it to push this book-to-film release to what it described as "the most relevant of audiences". Commenting on the release, Universal marketing manager Grace O'Donnell said: "The Snowman has huge potential to over convert on Home Entertainment. We've really focused on the action elements of the film to appeal to a core physical audience. Promoting lead Michael Fassbender and the film maker and book credentials has also been key in setting up the release for the best possible success."
A DVD pirate was counting the cost this week after being ordered to pay a hefty £567,000 too authorities at a proceeds of crime hearing. Paul Michael Foster, of Stafford, had already pleaded guilty to one fraudulent trading charge and nine Trade Marks Act infringement offences. He was given a jail sentence of 16 months and last week was ordered to cough up the whopping amount alongside a further £35,858.72 in costs. He had been importing fake DVDs from Chine and passing them off as legitimate copies he sold through eBay. The case had been brought by FACT and Staffordshire Tradings Standards. FACT ceo Kieron Sharp said: "Kieron Sharp, CEO of FACT said, "This result reinforces the severity of counterfeiting and IP crime. Not only has Paul Foster's criminal actions landed him 16 months in prison but he now has been ordered to pay back more than half a million pounds from his ill-gotten gains. Illegal enterprises like Foster's fake DVD business not only starve the creative industries and UK economy, but it also impacts and threatens he livelihoods of the hundreds of thousands of people who support and work in the industry. We would like to thank Staffordshire Trading Standards for their efforts in this investigation and will continue to work with them to protect consumers and legitimate businesses from falling victim to intellectual property crime." Staffordshire County Council cabinet member Gill Heath added: "This confiscation order against Mr Foster is by far the largest order ever secured by Staffordshire Trading Standards and is entirely fitting for the shocking offending by this individual. Counterfeiting costs legitimate businesses dearly and damages the economy and the court has clearly taken these offences very seriously. This is a great result for our Trading Standards team and reflects the hard work of the officers involved in carrying out both the criminal and financial investigation. This investigation is also an excellent example of partnership working in the fight against crime, which has subsequently led to the recovery of significant assets obtained through criminality. We will always consider, where appropriate, applying for the confiscation of assets from criminals involved in such activity."
It comes at the end of a busy period for FACT, which also saw Nayenesh Patel, from Harrow, Middlesex, ordered to pay £18,000 and to stop selling modified Kodi boxes enabled to watch pirated Premier League games, while a second supplier coughed up £8,000. ANd two pub landlords from Liverpool were also ordered to pay £19,000 for showing illicit live Sky Premier League matches.
---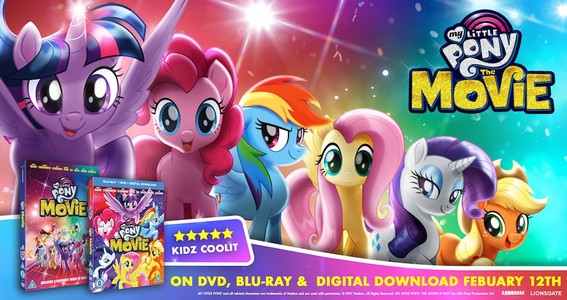 ---
"Mayhem was the most watched show in Shudder history by a wide margin and also the best reviewed. It¹s exactly the kind of exclusive we want to do more of: sharp, witty, bloody and the type of movie you won¹t find anywhere else. We¹re delighted to bring it to our members and gratified at their response."
Shudder GM Craig Engler on its exclusively acquired Joe Lynch film Mayhem, now its most watched ever.
The weekend before half term and Valentine's Day proved rich pickings for the final instalment of the Fifty Shades Trilogy, Fifty Shades Freed, which took more than £6 million on its open weekend. It was the only new entry in the top 10 ahead of the arrival of Black Panther and co… More above and next week too…
Not quite a movie, but well worth reporting, as Steve Coogan and co, including longtime sidekick Tim Key, have this week started filming a new Alan Partridge series for BBC. It will see the ill-fated hero returning to BBC TV himself, standing in on a series that bears a remarkable similarity tt The One Show. This Time With Alan Partridge will have six episodes and air on TV later in the year, with a home entertainment option certain to follow…
Michael Fassbender isn't necessarily noted for his comedy chops, but the serious actor is taking a more light-hearted turn in Kung Fury, a spoof comedy about a martial artist cop taking on, er, Adolf Hitler (the Kung Fuhrer). Arnold Schwarzenegger will co-star alongside David Hasselhoff.
Sequel news and it's barely out of the blocks, but it appears as if Gerard Butler is going to return in a sequel to Den Of Thieves… He will return with the team, including 50 Cent, for the tale which has more of an international feel. Butler is also set to appear at cinemas in another …Has Fallen tale, this one called Angel Has Fallen and concerns an attack on Air Force One. Like, er, Air Force One.
To subscribe to The Raygun newsletter, please email
info@theraygun.co.uk
with subscribe in the subject matter
To unsubscribe, email

info@theraygun.co.uk

with unsubscribe in the subject
For editorial or advertising queries, contact

tim@theraygun.co.uk