DARKNESS LOOMS, TREK ARRIVES
DOGWOOF HAS A WHALE OF A TIME
NO SMOKE AND MIRRORS FOR NOW YOU SEE ME
THE PRINCESS AND THE PREMIERE
ANCHOR BAY STRIKES IT RICH…
ROLL UP, ROLL UP FOR DELTA'S LATEST
HMV APPOINTS, EARNS ITS STRYPES
RELEASE OF THE WEEK – THE WALKING DEAD
AT THE MOVIES
---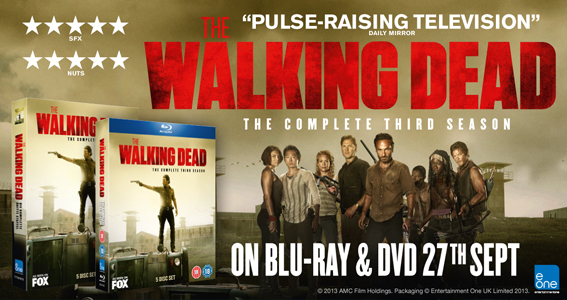 ---
I
f you can't read this newsletter or see the ads, please click
here
It Was A Good Week For
…
Anchor Bay, inking a couple of important deals…
I
t Was A Bad Week For…
Film writers complaining about a lack of extras, without even checking what was happening in the UK…
As we noted here on the last Raygun newsletter, the big, big releases have started rolling out now, with Star Trek Into Darkness, from Paramount, released on September 2, effectively marking a run of blockbuster releases stretching through for the foreseeable future. It was all go for Paramount, with what it described as a "galaxy-sized" TV and outdoor campaign (its airing during Sunday's Sky football double header was one of the highlights for us, certainly after a dreary Liverpool game), while the major also hosted a social premiere, with scores of tweets using the hashtag #intodarkness being posted on Monday evening. A special rooftop screening was at the centre of the social premiere, although many consumers, retailers and media tweeted through watching the film in their own homes, or via services such as blinkbox. Key retail locations had Star Trek's Captain chairs and there was plenty of other activity, including PR with interviews with the likes of Alice Eve. The result? It went from nought to warp 10 in seconds, and was, at the time of writing, well ahead of its targets on both physical and digital formats. Commenting on the release, marketing manager Luisa Cotrozzi said: "We're always looking for innovative ways to integrate our campaign initiatives through on-line & off-line channels. The amplification of our Social Premiere via Transvision and the development of highly PR-able assets for the Trekkers such as our one-off "authentic meteorite" BD pack has all helped to deliver a number one film which is currently warping ahead of expectations."
At the other end of the scale, and a lot closer to home, Dogwoof's Blackfish was also going swimmingly this week (cheap gags ahoy). It has not only been selling well on DVD and on digital formats, but Dogwoof has also announced that the documentary will be one of its first Blu-ray releases, the decision being influenced in part by fans calling for it to appear on the high definition format. Dogwoof's Gemma Purkiss, who recently took over overseeing the company's home entertainment operation after Terry Stevens moved to its international sales arm, said: "Following on from the theatrical release, we anticipated an enthusiastic response to the DVD, but were completely blown away by the chart figures placing Blackfish within the Top 10 Films on Amazon and iTunes a mere day into the release. Along with heavy demand from fans who were calling for a Blu-ray, as a responsive distributor we felt it was only right to release this powerful, thrilling film to Blu-ray with tempting extras that can now be experienced in high definition. We expect the Blu-ray to be ready in time for gifters and fans who want a hi def, front row seat to this breathtaking film."
---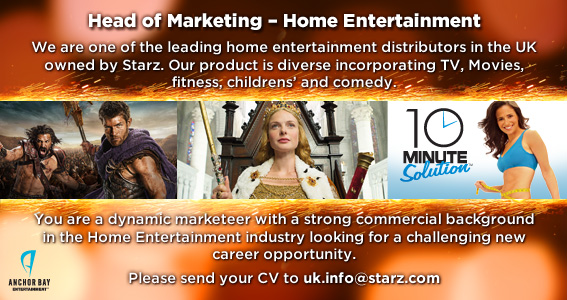 ---
Also enjoying something of a run of success is eOne. Latest out of the blocks is Mud, which has got off to a bright start this week off the back of some hugely successful reviews last weekend. As the company's Matt Brightwell said: "Mud is looking very good, it's going to hit its number." It comes on the back of a few other summer successes: "Parker was a winner for us, Robot And Frank worked really well off the shelf and Dark Skies sold really well too with some great lenticular packaging."
eOne's talk of its Q3 successes came as the company unveiled its slate for the final quarter to The Raygun. "It's a really strong, varied Q4," said Matt Brightwell. "We've got a real mix of titles, at a box office level, at a critically acclaimed level, with interesting TV and DTV titles and Halloween catalogue activity too." The schedule kicks off in October with Behind The Candelabra, the Liberace biopic that eOne have really invested in on and came up trumps. The company famously acquired a made-for-TV feature, albeit made for HBO with talent such as Steven Soderbergh, Michael Douglas and Matt Damon involved, and gave it a theatrical release, where it drew in £3 million plus at cinemas. It will come in a lilac, glittery O-ring. Next up is Dates, the high profile Channel 4 series featuring a cracking cast. Saving Hope is another eOne produced TV series, which is part Ghost Whisperer and part Gray's Anatomy. The month is rounded out by Snitch, which stars Dwayne Johnson, aka The Rock and, as Brightwell said: "It had a relatively small theatrical, but this is a quality home entertainment title." Also just ahead of Halloween comes A Haunted House, which spoofs horror films and comes from the creators of the Scary Movie franchise, boasting Marlon Wayans among its cast. There's a Christmas compilation from Peppa Pig, the last seasonal release was one of the brand's biggest sellers ever. Moving in to November, there's the arrival of Red 2, the sequel to the actioner that is, as Brightwell said, "one of our best catalogue performers". Another huge catalogue performer is Nativity (750,000 plus sales and counting) and November sees the arrival of the sequel, Nativity 2 Danger In The Manger, which took a whopping £9 million at cinemas last year. eOne's other big children's franchise, Ben & Holly's Little Kingdom, is also benefiting from a Christmas special. The Colony is a DTV title featuring the likes of Laurence Fishburne and Bill Paxton. The pre-Christmas release schedule ends with the home entertainment friendly 2 Guns; the post-December 25 bloke-y market is covered off by Battle Of The Damned, which pits Dolph Lundgren against zombies ("Dolph of the Dead", as one wag has already dubbed it). eOne is also leveraging the increased breadth and range of its catalogue post-Momentum acquisition with a Halloween promotion.
---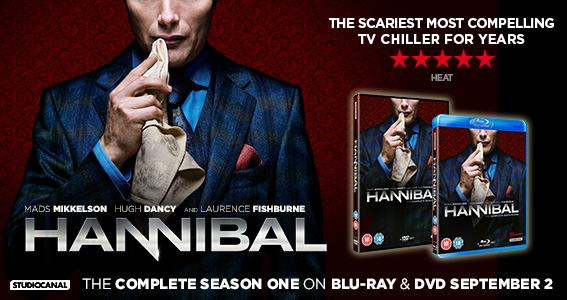 ---
One of the most interesting titles in eOne's Q4 ­ and most worthy of its own separate entry here, is Now You See Me. The title is one of the bona fide hits of the summer ­ one of the biggest non-sequel, original films at UK cinemas for some time. Its huge success at cinemas ­– £11 million plus so far –­ means eOne has upped its home entertainment forecasts too. "We're really chasing after this," said Matt Brightwell. "It will get the proper, Rolls Royce marketing treatment, with £750,000 spend at ratecard." And what was the reason for its huge theatrical success? We asked The Guardian's box office columnist, Heat film critic and occasional Raygun contributor Charles Gant. He said: "The dating worked out great. eOne released it against The Internship, the week after Despicable Me 2 and the week before Monsters University and Pacific Rim. Summer blockbusters such as Iron Man 3, Star Trek Into Darkness, Fast & Furious 6, Man Of Steel and World War Z, plus blockbuster wannabe After Earth, had already opened and most were significantly played out. In fact, none of those titles grossed £1m on the weekend Now You See Me opened, and only World War Z and Man Of Steel were still reaching decent-size audiences. I just think audiences were ready for something different. Now You See Me is concept-driven rather than cast-driven, although I guess an assemblage of recognisable names didn't hurt, and the film felt fresh and fun. I think audiences had had their fill of CGI blockbusters by then, and it's perhaps pertinent that the ones that followed Now You See Me ­ Pacific Rim and The Wolverine ­ didn't reach their maximum market potential to greater or lesser degrees. The trailer focused more on the magicians than the cops' storyline which drives the narrative, and that was a smart move."

If its Q4 wasn't enough, eOne said this was just the calm before the storm. Brightwell said: "It's the warm up for Q1; we have more theatrical titles being released, that's when [the acquisition of Momentum] really starts to impact." It is likely to include films such as biopic Diana, which premiered last night in a welter of publicity, much of it around its star, Naomi Watts. Retailers were in attendance for the glitzy event. Matt Brightwell said: "We had a great turnout and the film is generating outstanding interest. We have front cover publicty in Metro, The Times, The Daily Mail, The Sun and The Express so the premiere has had a great impact to establish a platform of awareness."

---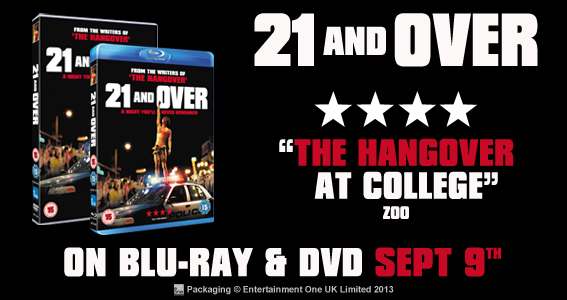 ---
Also premiering this week was Rush, the James Hunt and Niki Lauda film that blends the fierce rivalry between the two racing drivers with blisteringly hot action sequences in the F1 cars. Again, retailers were in attendance and it continues Studiocanal's strong run of releases, following in the slipstream of Alan Partridge Alpha Papa, some are tipping it to be the company's biggest ever release. Studiocanal's Mikey Ellis said: "The premiere at the beginning of the week was by far the biggest in the history of Studiocanal, we took over the entire square and had actual Formula 1 cars and drivers (including Jenson Button) driving around. I don't think we've ever had such a positive reaction from any film we've released showing that it's not only for Formula 1 fans but for the mass market. There's such a massive buzz about the film and we look forward to working on the campaign and hopefully making this film our most commercially successful release, as the film does truly deserve it." Closely involved with the event was LOVEFiLM, which sponsored the event. Commenting on the link, LOVEFiLM editor Helen Cowley said: "We are thrilled to be teaming up with Studiocanal once again to premiere Rush in London. Howard is an incredible director and has a real talent for creating nail-biting drama and excitement from real life source material." We saw it a while ago and have been sworn to secrecy due to an embargo, but the film really does justify Studiocanal's faith in it.
If there an award for the biggest deal of the week it would surely go to Anchor Bay, which has signed on the dotted line with fledgling production outfit Richwater. The pair have already forged a partnership that will see two Danny Dyer vehicles, Vendetta and Assassin, the latter starring both Gary and Martin Kemp, coming out through the independent, but this new deal takes in a minimum of four films a year to be developed by both Richwater and Anchor Bay, with the latter retaining UK distribution rights. It's a groundbreaking deal that shows distributors and producers working hand in hand with their eyes firmly fixed on the home entertainment prize. The first title under the deal, We Still Kill The Old Way, is developed from an idea by Anchor Bay md Colin Lomax and director of acquisitions Rod Smith, it's due to start filming early in 2014. The deal is, the pair noted, one of the most important signed by a US distributor and UK producer in the last 50 years. Smith said: "I am very proud and excited to announce this new partnership with Richwater Films and an exciting new chapter in Anchor Bay UK's growth and development. Jonathan Sothcott's Richwater Films and Anchor Bay share the same passion, aspirations and drive to create some of the most exciting, relevant, talked about and commercially successful British independent films for many years. I am very excited about our first project, We Still Kill The Old Way, and look forward to announcing further titles in due course." Richwater ceo Jonathan Sothcott added: "This is a genuine watershed moment in British film production – an American distributor committing to such a big creative slate of independent British films. We've worked a long time to make this happen because British films CAN work commercially – so long as they are made for audiences rather than for filmmakers's egos and as long as they are made with genuine care and attention. The exciting thing about this is that we'll be able to create so many new jobs in the film industry, as well as telling great stories that audiences will enjoy." We reckon the deal is hugely significant too, see our website for a major feature on the deal…

---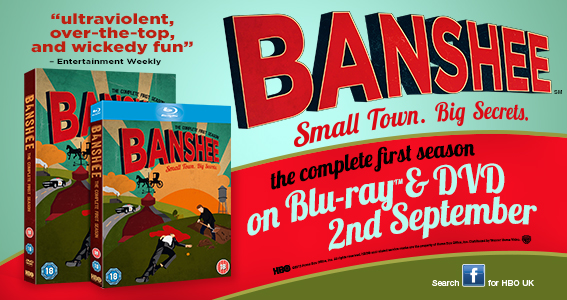 ---
Anchor Bay has been busy elsewhere too. For the company has inked another deal, this time signing on the dotted line to pick up UK distribution rights for the micro-budge urban drama Honeytrap. The film, set in Brixton, has begun shooting and is being directed by up and coming talent Rebecca Johnson. Anchor Bay's Rod Smith said: "I am very pleased to be working with Rebecca Johnson and [producer] Sarah Sulick on Honeytrap. Having seen Rebecca's short Top Girl and having read the exciting script for Honeytrap, I knew this would be an excellent project for Anchor Bay. It has a freshness and relevance that will entertain today's young filmgoers while delivering an important social message. This is another stride in Anchor Bay's development and is a great addition to our other local production titles. I am proud to be involved in such a dynamic British film which I'm sure will leave its mark on everyone that sees it."
More acquisitions news now and thriving Kent-based operation Delta has signed the DVD rights to Toby's Travelling Circus, the current children's smash airing on Five's Milkshake strand. The first volume of adventures featuring the ringmaster and his pals is due on October 28. Commenting on the deal, Delta's Charles Webster sad: "We are very excited that Toby's Travelling Circus has joined the Delta family. The show has built up a considerable following on Channel 5's Milkshake! and we are sure that Toby's legions of fans will welcome the release of this first DVD. Komixx has invested a great deal in getting Toby's Travelling Circus just right; they have a profound understanding of the retail sector and we are working closely with them to create an environment where Toby can prosper. We believe Toby is poised to become a major children's brand in all sectors and have a programme of releases planned to reflect its growth in the market place."
---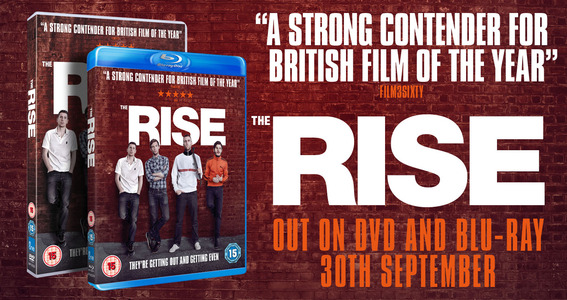 ---
Best promotional activity of the week must surely go to Lionsgate and Icon, partnering on the forthcoming release of Nicolas Winding Refn's latest epic, Only God Forgives. For in one of the biggest design competitions ever organised for a film, budding designers and members of the public are being asked to come up with their own designs for the Steelbook edition of the film, due out at the start of December. And rather than just winning a copy of the film and getting their entry posted online, the winner will see their work gracing the actual Steelbook edition of the film, which stars Ryan Gosling. What's more, the winner is being chosen by none other than Refn himself. The competition is being run through Empire magazine and you can see it here, it closes on September 16.
It's been another busy period for HMV. The retailer, currently undergoing wholesale change following Hilco's takeover of the company earlier this year, has appointed a new marketing director in the shape of former Warner staffer Patrizia Leighton, who will oversee the imminent relaunch of the HMV brand. And it has also been busy in Ireland (as reported here previously), with today (Friday September 6) marking the opening of its flagship store in Dublin. The Strypes were on hand to help with the proceedings. Another three open on September 12, with another 26 shop-in-shops within Xtra-vision stores.
---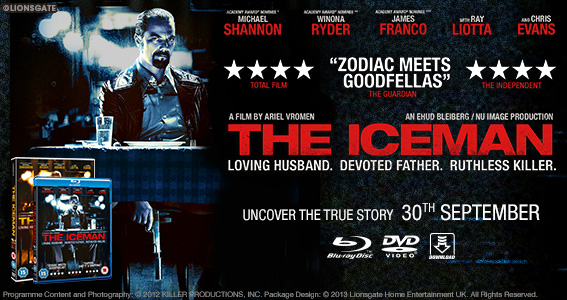 ---
It wouldn't be a normal week without some news from the digital world and this week's news centres on LOVEFiLM, as the Amazon-owned company has signed a deal with Warner Bros International Television Distribution. It will see some 15 years' worth of Warner's animated Batman adventures, as well as Superman, all arriving on LOVEFiLM's Instant service. It also includes both the original Thundercats and the recent remake. Commenting on the deal LOVEFiLM's Chris Bird said: "The arrival of Warner Bros. animated content onto the service means that our offering for younger viewers is stronger and more exciting than ever before. We already have a huge range of fantastic films and TV series for junior members to watch across a variety of devices, and we believe that this latest addition cements our position as the market-leading service for families."
The best thing we've seen this week, by a country mile, is a choice bit of footage taken from a VHS trailer tape, unearthed by sometime Raygun contributor, former HMV staffer, co-founder of the Duke Mitchell Film Club and the man behind the Night Of The Trailers event. Filmed at a trade press screening of Spinal Tap in 1985, it features some familiar old faces from the industry talking about the film. He found it via eBay and it's the kind of thing Kidd is looking for his Night Of The Trailers night. He's issued a call to the industry, asking "do you have any old trailer tapes from the VHS era?" If so, he's prepared to free up loft space, offer a good home to them and preserve them for posterity. If you have any old VHS trailer tapes, then let us know via the usual address. You can see the likes of John Hayward, Peter Dean and the now sadly departed Richard Larcombe here, on our website… Also on our site this week: the return of our Week In Video column, a major round-up of Film4 FrightFest from key attendees, and plenty of distributors and suppliers, as well as our aforementioned look at Anchor Bay's deal with Richwater
---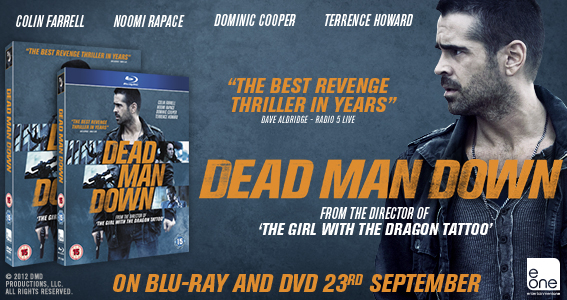 ---
QUOTE(S) OF THE WEEK
"We know that our audiences are hungry for content and it's wonderful to be able to give them such variety in film choice. With so many more films released across a year than ever before – from those huge blockbusters to the artful independents – it's through integrations with sites such as Distrify that we can continue to remain relevant to audiences. The beauty of FindAnyFilm.com is that you can find it all in one place and you know it's all above board - helping to combat another key driver of copyright infringement."
Mark de Quervain, FindAnyFilm…
"We're very happy to partner with FindAnyFilm.com and the Industry Trust, as supporters of the important consumer educational work carried out by the industry. The Distrify player has been developed to share film legally and through this partnership we can strengthen the ways audiences can buy and share films they love and value."
Andy Green and Peter Gerard, founders of Distrify…
Both were talking after the Distrify service became the latest to sign up to FindAnyFilm…
RELEASE OF THE WEEK
Still wowing fans in the UK, particularly on the Fox channel, which is using the series as one of its flagship shows, The Walking Dead continues to go from strength to strength. The next season of the show is due on DVD and Blu-ray from eOne on September 27. Former video trade press editor and at the elm of the Walking Dead magazine, Toby Weidmann, will be giving us his thoughts on the reasons for its success on our website soon, but in the meantime, here's eOne's Stephanie Don on her thoughts on the imminent release: "The Walking Dead Season 3 has broken franchise records around the globe this year, and we plan to continue that success with our DVD and Blu-ray release this September. We'll have a fantastic variety range of SKUs on offer including the fantastic limited edition Fishtank packaging, and we'll be supporting the release with a comprehensive media campaign and some exciting PR activity."
AT THE MOVIES
One Direction: This Is Us was the highest new entry, at number one, natch, with almost £3.5 million in recepts. Other new entries included Pain & Gain, with a touch more than £1 million, and You're Next, with Lionsgate's horror taking more than £500,000.
Our regular readers know that we love The Rock, aka Dwayne Johnson, from his WWE exploits to his action antics, even his difficult Disney family comedy years. So we noted with interest that the WWE is among the backers for a new take on The Fall Guy, the classic Lee Majors TV series. Johnson, will, of course, taike on the Majors role, with McG (crazy name, crazy guy) at the helm.
This week's Benedict Cumberbatch news, in addition to the home entertainment bow of Star Trek Into Darkness, as follows: Star Wars Episode VII – no; Lost City Of Z – yes. Rumours that he will appear in the latter have been deni8ed, but he will appear in the tale of a British explorer, which was due to star Brad Pitt, but the heartthrob will now merely produce, making way for the younger upstart…
Oh, and come on now, the London Film Festival line-up was revealed this week, but you don't need us to tell you that, do you? In case you mussed it, here's a look at the programme…
SITE OF THE WEEK
TWEET OF THE WEEK
TRAILERS OF THE WEEK
This week's most talked about…
Due from Koch, airing at the LFF…
Arriving on DVD shortly, more VHS…
And while we're at it, one more from Koch…
This week's Gravity trailer…
Red Band trailer klaxon! Seth Rogan says rude words and stuff…