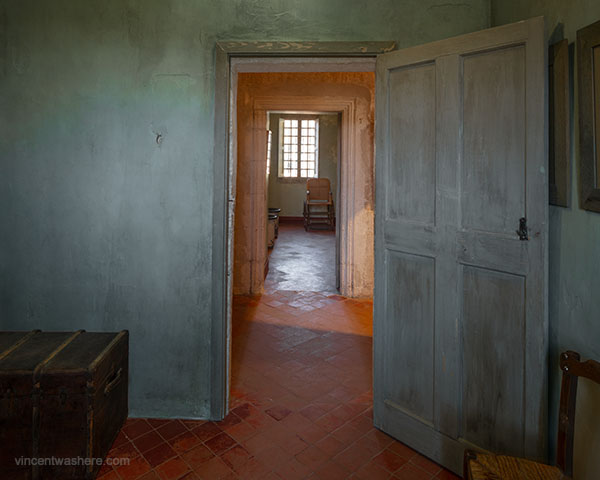 Vincent's room, Saint-Paul-de-Mausole, FR - archival pigment print 65 x 81 cm © Karin Borghouts, 2019

The second

Vincent was here

exhibition with photographs of Zundert and the south has now opened – to enthusiastic audiences – in Van Goghs birthplace, Zundert. This is a duo exhibition by Karin Borghouts and Hans de Kort, the winner of the Zilveren Camera 2018. Teio Meedendorp, a senior researcher at the Van Gogh Museum in Amsterdam, provided a fascinating introduction to the photography of the Van Gogh sites.

You can still visit these exhibitions, the permanent exhibition on Vincent's youth and the Van Gogh Gallery. Zundert and the Oude Buisse Heide are also great places for walking and cycling.




Vincent van Gogh (1853 - 1990) moved from place to place from quite early on in his life, never staying in one spot for very long. The photographer Karin Borghouts followed in Vincent's footsteps, from his Dutch birthplace in Zundert to Auvers-sur-Oise in France where he took his own life.

No less than thirteen locations, including Brabant, London, Borinage, Paris, Arles and Saint-Rémy-de-Provence are portrayed in magnificent images.

She has also reconstructed a number of his still lifes and photographed them. She published a beautiful photography book Vincent was here with the publisher Ronny Van de Velde.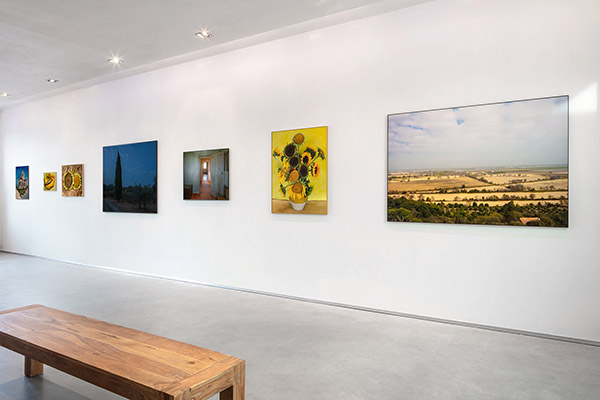 Exhibitionview VINCENT WAS HERE, Vincent van GoghHuis Zundert, NL



VINCENT WAS HERE

Karin Borghouts
NO PHOTOS FROM VAN GOGH

Hans de Kort
 
16 February - 14 June 2020
Zundert 

(between Breda and Antwerp, near the Belgian border)


The Netherlands


Open Wed, Thu, Fri 10:00-17:00 and Sat, Sun 12:00-17:00.



Karin Borghouts will give a lecture about her project on Thursday 2 April at 20:00 p.m. 
You can visit the exhibitions afterwards. Admission: 6.50 euros.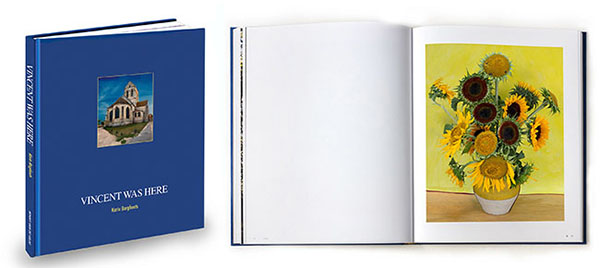 PHOTOGRAPHY BOOK
The book Vincent was here and the special editions are on sale at the Vincent van GoghHuis in Zundert. 

Look here and here for the special editions.  Order online by e-mail. 
 
"
Karin Borghouts has her own highly personal take on Van Gogh's work. Going beyond a thorough knowledge of his oeuvre, she has visited the places where he lived and worked. That is where she took the photographs that evoke Van Goghs work but whose original compositions and use of colour are also marked by a powerful style that is emphatically her own." 
Art historian and curator, former Head of Collections at the Van Gogh Museum Amsterdam
................................................................................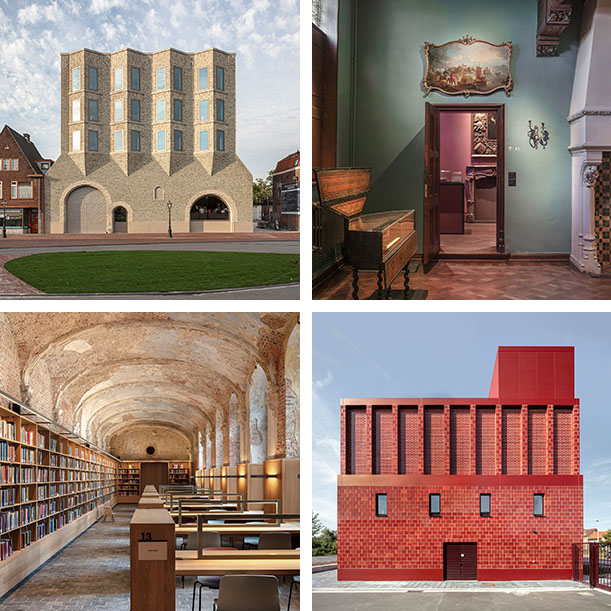 Top left: The new Museum De Lakenhal NL by Happel Cornelisse Verhoeven architecten
Top right: Renovation Gruuthusemuseum Brugge BE by noAarchitecten
Bottom left: Het Predikheren Library, Mechelen BE by Korteknie Stuhlmacher Architecten
Bottom right: Fire Station Wilrijk BE by 
Happel Cornelisse Verhoeven architecten

ZICHT i

s a monthly newsletter of Belgian artist photographer Karin Borghouts.

  

She is working on her own projects and on commissioned assignments by museums, art
and heritage institutions, architects, publishers and city councils.



Karin Borghouts, Bareelstraat 32, 2920 Kalmthout, Belgium
++32 (0) 486 36 45 38

We respect your privacy and do not share or sell our mailinglist. We do not track you or record information about you.  
We do enjoy keeping you informed of our exhibitions and our artist's news via email; however, if you do not want to receive these emails anymore, you can unsubscribe below at the bottom of the page.  
New subscribers can register on the homepage, scroll down.


2020 Copyright Karin Borghouts/SOFAM