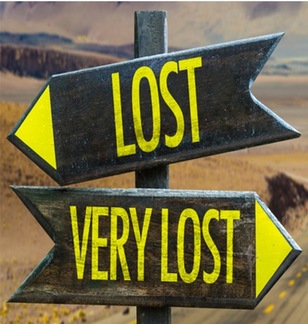 Crêpes
In the Time of Roadwork

Change is GOOD, but it's not always EASY! The 8th Street of the future will be a wonderland of pedestrian and vehicular harmony, where everyone always has the right of way, sidewalks roll out like red carpets, and CP is always just ahead...
HOWEVER, it is decidedly not that now, and we're doing our best to make sure you can find us amidst the extensive roadwork that will ebb and flow around us until the job is done. We salute you for your continued crepe dedication!  Here's the clearest way for at least the next few weeks...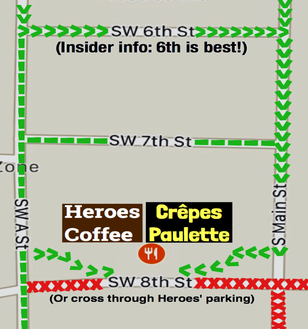 Whether you're coming from the east, west, north or south,
THEN
--

cross east on 7th St. to our Main St entrance,
HERE'S A BROADER VIEW: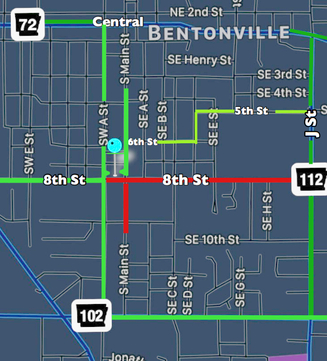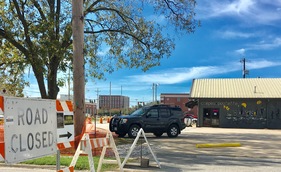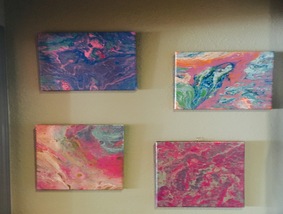 We're very happy to announce that the whimsical, delightful and very reasonably-priced artwork of this local artist is now on display in our back hallway.  Come by and have a look--we think you'll be mesmerized...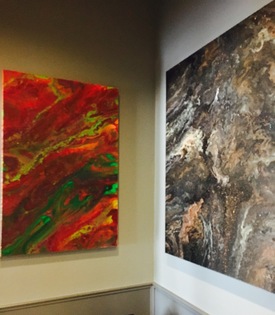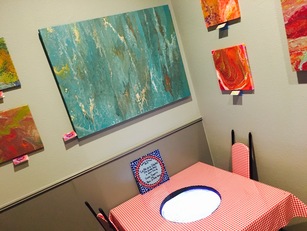 Now on the menu!
SOUP BY THE QUART!
Madeleine's Gold, 4G and Ginger Carrot...and now you can take your favorite in quart size to share or hoard for yourself.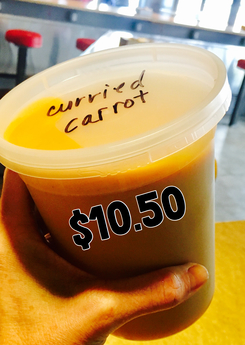 Sugar, butter, cinnamon and our housemade sweet cream cheese is so delicious on our crispy-thin buckwheat crepe--think of it like a Cinnabon, minus the "bon," heavy on the "ROLL"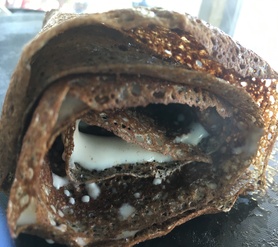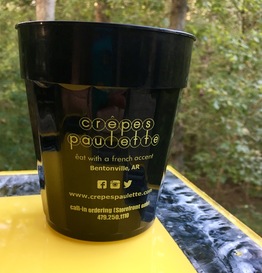 Black is the new Black!  We'e We've changed our look, but the deal remains the same... If you'd like to take home one of our handy signature tumblers which now also includes our hand, we hope you'll throw a buck (or five) in the bucket by the door.  100% of the money collected goes to the designated charity:
OASIS OF NW ARKANSAS
CP Cup Donations in August:
$160 to benefit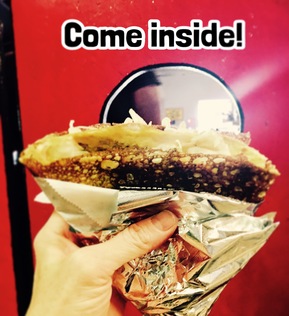 479.250.1110

*fall hours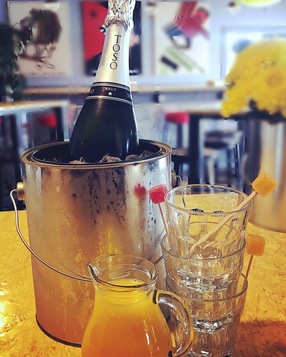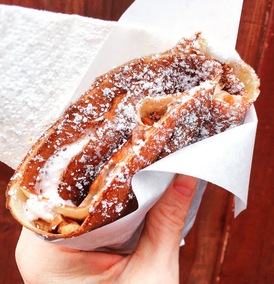 CP AT THE PLAZA:
(foodtruck)

213 NE A Street
479.250.1110 (info)
               tues:  closed
*watch for
weather-related closings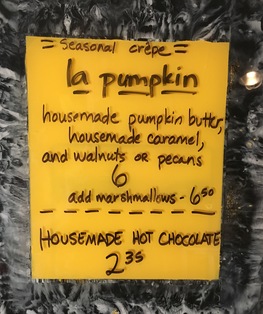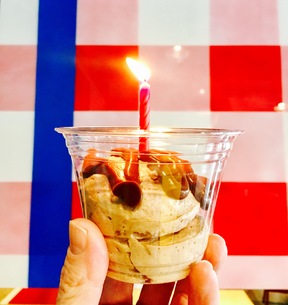 Happy Birthday!
Nutella Mousse Sundae on us!
Let us know you're celebrating another turn around the sun and we'll treat you to our signature sweet!
#puppix
Please send them to info@crepespaulette.com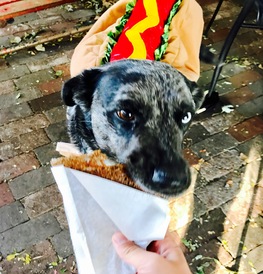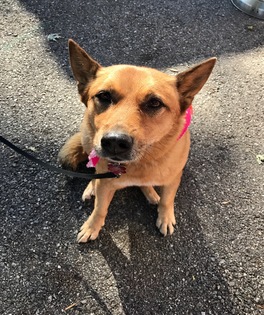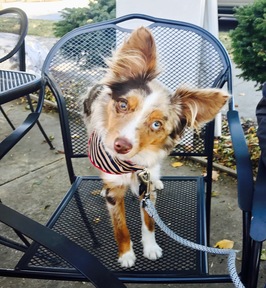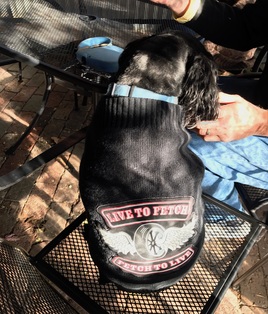 We love your help getting the word out...Thank you!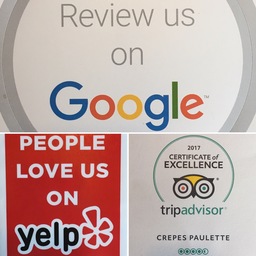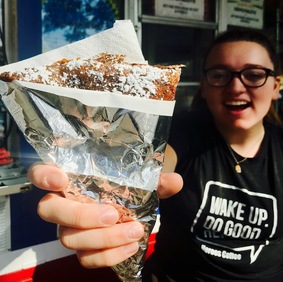 Find us on