PRISM FOUNDER DIES…
…COLLEAGUES PAY TRIBUTE TO GEOFF YOUNG
KANTAR FIGURES UNVEILED…
HMV A WINNER…
…BUT VIDEO FALLS
IMPULSE SALES DOWN, BUT STILL OPPORTUNITIES
NINJAGO GOES…
MIDWEEK CHART UPDATE
LIGHT AT THE END OF DARKEST TUNNEL
FOPP'S LATEST PROMO
LAUNCH A SIGHT FOR SAW EYES
PIECES FALL INTO PLACE FOR JIGSAW
THE GATE'S OPEN
RIVER FLOW OUT
ARROW CALLS AT LAST HOUSE
SIGNATURE ON A NEW JOURNEY…
AND OFFERS FILM FIT FOR A PRINCESS
DATELINE: BERLIN
ALTITUDE SIGNS BRACE…
…AND HEADS TO FLORIDA
DARK DAYS FOR EUREKA
DISNEY HEADS FOR 4K
RAKUTEN INKS EMPIRE DEAL
AT THE MOVIES
TRAILERS OF THE WEEK
---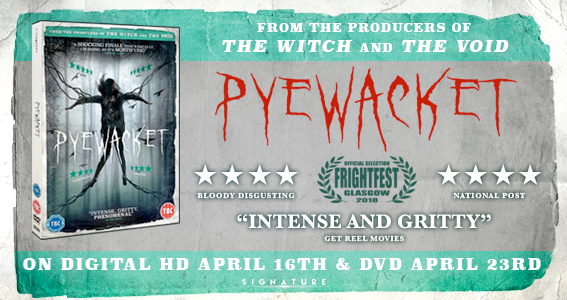 ---
If you can't read this newsletter or see the ads, please click here
It Was A Good Week For… HMV, top video retailer according to Kantar Worldpanel, with double digit growth for catalogue…
It Was A Bad Week For… Video category seeing the largest decline in Q4 2017 according to those same Kantar figures…
It is with great regret that we heard the news this week from numerous sources that Prism founder Geoff Young, who built the business from a market stall up to a £100 million operation, has tragically died. While at Prism, Young did as much to help the then fledgling DVD format become the fastest-growing consumer entertainment innovation ever and a genuine mainstream proposition as anyone. Success has many fathers, as the old saying goes, but while the major studios got the kudos for helping the format establish itself, Young and Prism's role in the UK shouldn't be underestimated. Moving into a two-year-old disc-based business in 2000, Prism helped grow penetration for the format and, with its player and multiple film bundles, helped consumers get into DVD with a ready-made collection. And as well as dealing with traditional home entertainment retailers, his company also expanded the retail base, moving into non-traditional outlets. As he himself noted in an interview at the height of Prism's success: "DVDs have proved something of a watershed. Since my business pursued this avenue in 2000 the company's revenues have rocketed from £35m to today's figure which is just under £100m, largely thanks to DVDs. Just as eight-tracks were outmoded by cassettes, and vinyl was left behind by CDs, it was inevitable that the DVD would replace the video. Once the industry commits to a format, that's pretty much it. We were just better placed to exploit it and got in early." He continued: "From the off, we realised the majority of consumers wouldn't fork out £15.99 or more as the hardware didn't have a mass reach. One of our first moves was to bundle the two. Once consumers have hardware they build a collection. In 2001 we sold 20 movies and a DVD player for £199. By 2002 we had the rights to enough films to offer 50 and a machine for £149. [By 2007] we've got the price down to £99, driving exposure in the electronics market with Dixons among others."
A further area where Young and Prism excelled was in recruitment of staff, taking on inexperienced staffers with bags of potential and, like much of the rest of the business, taking a punt on a hunch and a belief. One former Prism staffer, Monica Chadha, was one of those Young recruited to the industry and is now a successful consultant working in and around the home entertainment business. Paying tribute to Young, she said: "I was 25 years old and he took a chance on me as an executive. He had an incredible way of putting you at ease and had a charisma and warmth but he was also very clear about what he wanted. People talk about disruption a lot in the digital age, but he was a genuine disruptor before that. He grew the business beyond his own wildest dreams and was a genuine risk-taker, with the courage of his conviction and the courage to fail. He did as much as anyone to help grow the DVD format." If anyone wants to pay further tribute, then please get in touch, we will run more coverage along with funeral details as and when we receive them. Our thoughts are with friends, family and former staffers.
---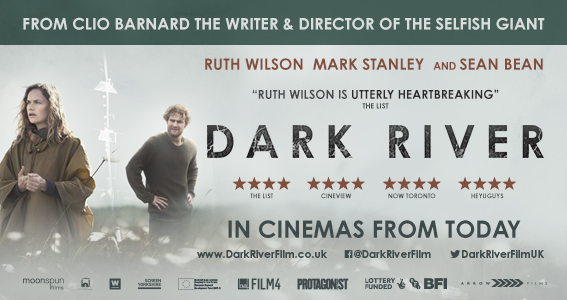 ---
Kantar Worldpanel has revealed its key entertainment retail analysis that takes in the crucial final quarter of 2017 and it again notes a decline in physical sales (although remember, it is purely physical), but, as the research organisation notes, one video retailer in particular will be celebrating and there are still opportunities for all outlets. The overall market had declined by 8.6 per cent, with video dragging it down by falling 21 per cent, games were up just over two per cent, music down by just under six per cent. Amazon leads the way in retail share, as Kantar's Olivia Moore noted: "The online giant is also leading the way in the entertainment market overall – winning Christmas to increase market share by 3.3 percentage points compared to this time last year."
HMV was one of the strongest performers according to Kantar Worldpanel, with a hefty 26.8 per cent share in video, pushing Amazon into second place. Its impressive catalogue strategy paid off too, with double digit growth in titles more than three months old. And although Kantar figures stated that gifting sales were down, it still believes there is a wealth of opportunities. Moore said: "Surprising friends and family with physical entertainment gifts is still a popular choice: almost 45 per cent of spend in this market during the final quarter of the year came from customers picking up a game, video or CD to put under the tree. With some big releases slated for 2018, cinematic favourites could provide a boost to the sector. The latest blockbusters from several major Hollywood franchises are set for release this year, including titles like Jurassic World: Fallen Kingdom, Solo: A Star Wars Story and Avengers: Infinity War. The past year also saw a return to old-school formats – with a vinyl revival kicking off – coupled with the need for the latest gadgets. As more and more shoppers upgrade their TV sets to accommodate 4K and ultra-high definition experiences, sales of 4K discs are also set to increase. With these new – and old – formats tickling shoppers' fancy, entertainment products could once again be the gift of choice."
Lastly from Kantar, the figures suggested that although impulse sales were down – some 79 per cent of entertainment purchases in the 12 weeks to mid-January 2018, compared with 72 per cent the year before – there is still potential here too. Olivia Moore concluded: "As shoppers are becoming more rigid in their spending habits, capitalising on a customer's impulsive streak is becoming more difficult for retailers – but it can be done. Shoppers that had no intention of making an entertainment purchase – or were browsing for other goods – were tempted into buying a game, CD or DVD on a whim 15 per cent of the time. This jumps to 25 per cent of occasions in the grocers. To encourage shoppers to make more impulse purchases, supermarkets and high-street retailers alike need to become savvier with their in-store layouts and guide customers from aisle to aisle. A bit of theatre wouldn't go amiss either – by tempting more consumers into their stores with colourful displays and attractive designs, retailers can convince customers to splash the cash on impulse."
---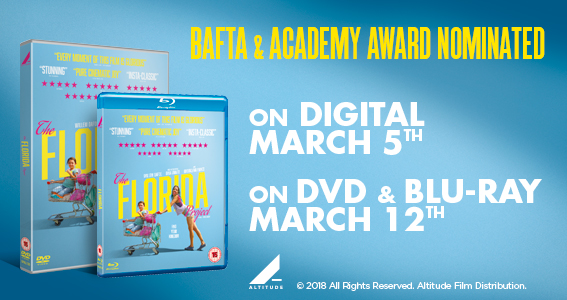 ---
Last week we reported Warner's efforts on The Lego Ninjago Movie, the latest i the ongoing onslaught of Lego-related film and TV fare, and one that keeps up the franchise's key selling points and attractions not least a wicked sense of humour. Meanwhile, after its impressive initial burst of marketing activity, the major is aiming to keep the pressure up throughout the coming weeks to take the film through to Easter. A the studio's vp and director of film marketing Alex Lewis said: "We've been delighted with the support from our retail and Lego partners on The Lego Ninjago Movie and have seen really strong results through half term. We're looking to build on this performance through to the Easter holiday."
On to this week's charts and it was more success for Warner as its latest biggie, the effects-friendly disaster flick Geostorm, was making waves in its first few days on release according to the Official Charts COmpany's midweek bulletin. The film was leading the pack at the halfway stage according to the organisation's regular update, replacing Blade Runner 2049 in the top slot, with Lego Ninjago Movie still in the top five. Other new entries include a double for Universal in the top 10 – interest in Michael Fassbender gritty detective tale The Snowman is snowballing at number three, while Groundhog Day-style college slasher Happy Death Day is at number six. High Fliers' Battle Of The Bulge, a title we mentioned here last week, is at number 13, and, rounding off the newbies, another title featured here, Picturehouse Entertainment's The Party, is at 23.
In case you missed the welter of coverage, the BAFTAs took place on Sunday night, with the usual noise given an extra edge this year. It was a shame to see some of the titles that are currently available and could have been given a hefty boost by coverage, like, say, best foreign language winner The Handmaid (Artificial Eye) not getting their month in the sun and a leg up in the sales thanks to the BBC's truncated coverage (it featured only briefly in the round-up at the end rather than as a key highlight, but its success will hopefully prompt further investigation, and Daniel Kaluuya's success should hopefully extend the shelf life of Get Out. Among the key winners – and you should have seen the list by now – was Gary Oldman's Best Actor triumph for The Darkest Hour and Universal this week took advantage of its awards success (it's also tipped for an Oscar for the star) to unveil its release date for the Winston Churchill biopic, with the title arriving on physical formats on June 4. Commenting on its success Universal's senior product manager Emma Sihra said: "We are thrilled with the BAFTA award wins for Darkest Hour, notably for Gary Oldman's performance and have fingers and toes crossed for further success at the Academy Award ceremony. It is continuing to play very strongly in cinemas and we are looking forward to releasing perfectly timed for Father's Day gifting."
In-store activity now and HMV sister retailer Fopp has been hard at work on its promotional offering, as ever, its latest initiatives include a major campaign with the Criterion imprint, with the respected label's impressive slate of titles being offered at two for £25. Criterion sales are hugely popular with consumers, enabling them to top up their collections from the SPHE-distributed label. Commenting on the activity, Fopp's Ed Sherwood said: "Once again the Criterion two for £25 campaign has got off to a fantastic start within Fopp. Led by newer releases such as Jabberwocky, Philadelphia Story and Desert Hearts, the promising kick off to this latest promotion highlights the strong connection between the Criterion catalogue and Fopp customers."
---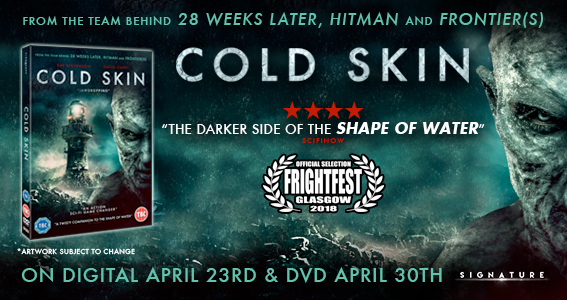 ---
To a slightly scuzzy venue just round the back of the Angel, Islington, north London, for the launch of Lionsgate's latest horror release Jigsaw, which heralds the return of the Saw franchise. It was a an entirely apt and appropriate venue, suitably decked out for the occasion and even featuring an original prop of the character from the series. Upstairs there was a scare room, which offered up genuine Jigsaw-themed frights for the assorted journalists, media and horror film cognoscenti who were out in force for the event, while there was an obligatory photobooth, as well as the chance to get festooned with gory Saw-style make-up. Oh, and there was a cake to die for, or rather one that looked like someone might have died in its making (see our Twitter here and here for some pix). Retailers were present and correct too, and, as ever, it was excellent to see a distributor organising a DVD launch event. Commenting on the evening, junior product manager Eileen Tracey said: "On the Thursday before release we held a launch party in Islington Metal Works, complete with a Saw-themed scare room, social media-friendly dress-up booth, extremely realistic gory cakes, food, drinks sponsors, DJs and a special appearance by Billy the Puppet himself. Overall, we're really looking forward to seeing the results next week."
As for the rest of the Jigsaw marketing campaign, Lionsgate is aiming to restore the franchise to its previously attained heights with its efforts, as outlined by junior product manager Eileen Tracey, who said: "With an eight-year gap since the last Saw film, our campaign was centred around re-engaging long-time fans as well as opening up the franchise to a new generation. We promoted the release via a wide-reaching online and print campaign, covering mainstream outlets as well all cult and horror. We ran some really gory-post 9pm spots across VOD, and social spots that showcase the characteristically twisted nature of the film. We maximised pre-awareness by using seasonal opportunities, collaborating with Dancakes, on Pancake Day, and created creepy cards for Valentine's Day."
Sticking with Lionsgate, and horror, the company has another aft of titles from the ever-impressive Vestron 1980s production line due on Blu-ray on Monday February 26. It's another trio of fondly remembered VHS classics (as any veteran will tell you, Vestron was a producer and distributor here and in the US, churning out commercial highlights and hitting its heyday during the golden days of the video era), taking in The Gate, The Lair Of The White Worm and Wishmaster. As Lionsgate's Kirsten Sweeney said: "Following the positive reception for the initial run of remastered Vestron Video titles received last year, Lionsgate consulted retailers and fans to carefully select titles for a second wave of releases, which are launching on the February. To support this new wave of Vestron titles, Lionsgate are running a tailored PR campaign to capture the attention of our target audiences: Horror genre fans and Blu-ray collectors. The remastered versions of cult classics Wishmaster, The Gate and The Lair of the White Worm, are rich with additional content such including commentaries, interviews, and featurettes. Reviews, features and competitions are placed with a number of online and press outlets, including The Guardian Guide and Daily Mail. There will be a number of free-entry screenings in the popular East London hipster bar The Alibi and the Cambridge B-Movie Fest will be screening The Gate in July for some sustained buzz."
---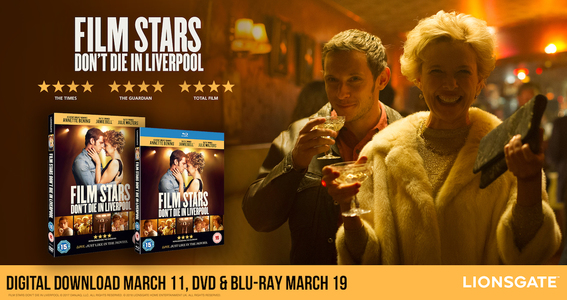 ---
It's a big week for Arrow and its assorted arms this week, with a major feature due at cinemas on Friday February 23, as well as a raft of announcements from its Arrow Video imprint. In the case of the former, the film is Dark River, directed by Clio Bernard, the helmer behind The Selfish Giant. Bernard's impeccable pedigree, coupled with the performance of star Ruth Wilson, has seen it earning plenty of glowing reviews alongside interviews with both. The PR alongside Arrow's ever-strong marketing has all elevated the title upon its release. Commenting on the release, Arrow's Jon Sadler said: "After six months of planning, the release of Dark River is finally upon us in cinemas from today across the UK. With the backing of Film4 and the BFI, we've really benefitted from the support of the great and the good within the British Film Industry, who are all very much behind the release, including Birds Eye Film, Screen Yorkshire and The London Film Festival. We have a strong campaign behind the launch, including a P J Harvey single release - An Acre of Land, the theme to Dark River, which we also cut a music video for. We also have a robust outdoor media spend, with National Rail and London Underground 4 sheets, 48 sheets in city centres, Transvision screens in stations, backed up by an extensive national press and online campaign. Our heavy-hitting publicity campaign has seen multiple national TV and radio broadcast interview slots and supplement covers featuring the film's star, Ruth Wilson, and the cast and crew are undertaking a Q&A tour this weekend that are sell out shows, which bodes well for our opening weekend figures."
And on to the Arrow Video imprint, which went on to social media to announce its May slate, including giving the kind of treatment it has made its name on for a notorious video nasty classic, Wes Craven's shocker The Last House On The Left ('keep repeating, it's only a movie"), as well as genre fare from across the spectrum, as outlined by the company's Mike Hewitt, who said: "We're incredibly proud of today's Arrow Video announcements for May which presents an amazing line-up, with truly something for every genre fan. Kicking off with police corruption and Kurt Russell, May 7 will see the release of Dark Blue (from the pen of James Ellroy), before a double-hitter of monsters and vampire on May 14 with Clive Barker's cult classic Rawhead Rex and a trio of Japan's Toho Studio vampire films in The Bloodthirsty Trilogy. Following on May 21 is another fantastic giallo as Joe D'Amato's Death Smiles On A Murderer receives a gorgeous 2k restoration, and finally, as previously teased earlier this week through our US Festival partners (Texas Frightmare), we're thrilled to release a deluxe edition of Wes Craven's most notorious film, The Last House On The Left on May 28. This release will be packed with various cuts of the film, tonnes of extras and more, and features stunning new artwork from Paul Shipper, who's other recent poster credits include Star Wars: The Last Jedi and Ready Player One. Stayed tuned to our Facebook page for even more incredible titles still to be announced for later this year."
---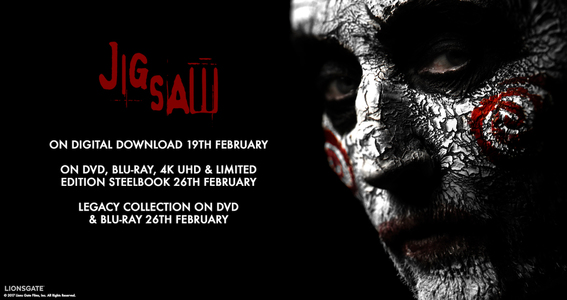 ---
A busy week for Q2 presentations this week and, among those on offer, we've been talking to Signature about another busy quarter for the thriving independent. As senior product manager Emilie Barra said: "It's a really diverse slate, which includes a return to great quality, independent family features, an arena we've always been passionate about and excelled in. And at the same time, we've got an eclectic array of high concept horrors and genre fare and even a romantic comedy fit for a queen to ensure the whole of the UK are catered for with our line-up." One of those family titles arrives on April 2 in the shape of Journey To Oz, which offers a twist on classic tale. This is followed by more family fare with a live action, cast lead feature The Little Mermaid (May 28), a story familiar to many, again with its own spin. As Emilie Barra noted: "It retains the fun, family angle, and is also a straight up adventure film. We are working alongside high-profile brands and the films wonderful talent to amplify the noise around both films." More adventure arrives April 16 with Guardians Of The Tomb, part Indiana Jones, part The Mummy, part Tomb Raider with a cast including Kellan Lutz and Kelsey Grammer. "It's a tale of explorers, underground tombs and flesh-eating spiders - it's the ultimate popcorn movie," explained Barra. On the horror front, Pyewacket also arrives on April 23, after its European premiere at Glasgow FrightFest. It's a terrifying and chilling physiological drama that has taken the horror community by storm, being described by some as "the best horror film of the year".
Meanwhile, with the Royal wedding taking place in May, our romantic comedy, A Random Encounter staring none other than our future Princess Meghan Markle is hitting screens just 12 days before the event of the year on May 7. "It's the only new Meghan Markle film in the market before the wedding, and we'll have a media and PR campaign fit for a Princess," laughed Emilie Barra. Far from a princess tale is the timely release of Hooligan Escape, a football crime thriller, involving English boot-boys taking on their Russian counterparts, which is being released just ahead of the W World Cup. The Titan, a theatrical day and date release on April 13, arrives in June on DVD. It boasts an all-star cast and is already picking up plenty of buzz. Barra said: "It's an intelligent sci-fi thriller, centred on a military experiment going catastrophically wrong, a genre that is attracting more and more interest, and still really delivers on the thrills, twists and fantastic visual effects." An impending centenary is celebrated in June with the release of 100 Years Of The RAF, which will benefit from endorsement with the organisation itself and will be a great gifting title for Father's Day. And these are just the key titles, the busy Signature slate includes the ubiquitous Bruce Willis in Acts Of Violence (April 2), aptly named clown horror Terrifier on April 9, the World War II story The Resistance (out at the end of April and likely to follow in the footsteps of the success of WWII thriller Another Mother's Son), supernatural thriller The Summoning (April 23, starring Natalie Portman); Shape Of Water-esque fantasy thriller Cold Skin (April 30), Bill Pullman, Jim Caviezel in Western The Ballad Of Lefty Brown (May 21) and horror Angelica (June 18) as well as a number of other commercial, cast driven genre films.
---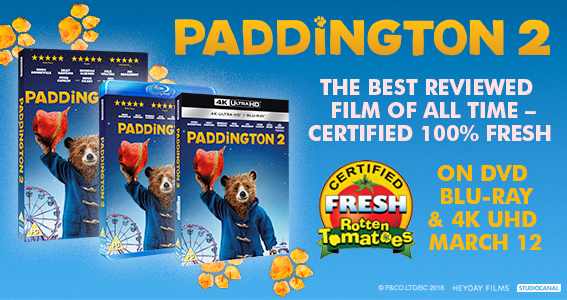 ---
Dateline: Berlin. The great and good from the acquisitions side of the business were out in force this week in the German capital at the city's annual film festival and market. Our spies were out and about and told us it was a relatively low-key event, with Brit buyers perhaps more muted than in recent years although there were some gems to be picked up and, crucially, as one insider told us "prices have gone through the floor" – gone are the days of big advances and hefty deals, buyers can now pay less up front and still secure some strong fare. One buyer said: "There is no doubt that the feeling out there held a lot of trepidation with fewer Distributors occupying the space of The Ritz, Marriott and MGB let along seeing many screenings packed (though that too is also down to a pretty flat line-up this year."
Talking of Berlin, Altitude this week announced a brace of acquisitions as the festival kicked off, securing UK distribution for Where Is Anne Frank? and Maria By Callas. The former is an animated family feature pt together by Waltz With Bashir helmer Ari Folman, who was given unprecedented access to the family archives of the young diarist in hiding from the Nazis; the latter a documentary subtitled In Her Own Words, using a wealth of material culled from a wealth of sources to tell the story of the great opera singer's life. They join a future slate including the already announced Billie, which charts the jazz legend's career and tragic tale. Commenting on the two new titles, head of distribution Hamish Moseley said: ""We are incredibly excited to be releasing Where is Anne Frank? and Maria Callas: In Her Own Words in the UK, two films about iconic women whose lives have international resonance and are as relevant as ever today."
Meanwhile, Altitude has one of its recent theatrical releases, the rather friendly and heavily nominated The Florida Project, the astounding tale of children living on the breadline in motels with their working class families in the eponymous state. The home entertainment bow – digital on March 5, physical a week later – ties in with the Oscars ceremony, where it was again recognised. Commenting on the release, the company's Adam Eldrett said: "We are wishing Willem Dafoe all the best for next Sunday and have The Florida Project going live for EST to capitalise on all the buzz around the Academy Awards. The film will also be available in 4K on iTunes, a first for us and we are looking forward to bringing more of our benchmark films to the platform in this format. We have a DVD and Blu-ray release on March 12 complete with some fantastic extras offering an insight into this incredible film and Sean Bakers film making process. We are supporting the film with a national press campaign and some online advertising. It's had a great run theatrically and has always been in and around the major award categories despite falling a little short in the end as a potential nominee for best picture. I don't know anyone who has seen the film that did not enjoy it, I am sure that word of mouth and overall pedigree will see it have a strong life on home entertainment.
---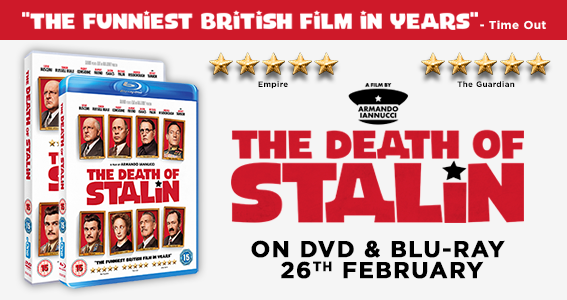 ---
Back online and Eureka earned plenty of plaudits online this week with the announcement that it was releasing a 4K restoration of The Old Dark House, a Boris Karloff starring 1930s outing from famed Frankenstein director James Whale and one noted by scholars and serious horror fanatics as one of the finest ever horror flicks. The May 21 release comes complete in a gorgeous O-card slipcase designed by our old chum Graham Humphreys, whose artwork has graced everything from records by The Cramps and horror classics such as The Evil Dead and Nightmare On Elm Street through to more recent work for Arrow Video, BFI Video and FrightFest. There'll be a nationwide theatrical outing from April 27, laying the groundwork for the May physical home entertainment bow, which comes with the usual Masters Of Cinema extras, including a Kim Newman commentary. Commenting on the release, the company's Ruth Schofield said: "Eureka is really excited about the release of this title and we are proud to be working again with Cohen Media to bring this wonderful film to consumers in both the UK and Ireland. For the theatrical release in April, we commissioned new poster artwork from Graham Humphreys, the British illustrator and visual artist best known for producing publicity material for The Evil Dead and The Nightmare On Elm Street series. This wonderful piece of art will also be used for our limited edition dual format release, which has already created a buzz on social media. This will certainly be one of our best-selling titles of the year.'
Also announcing this week was the latest Star Wars tale, The Last Jedi, arriving on Blu-ray and DVD and, in terms of the release, there were a few interesting points. Perhaps most importantly, it marks the first ever 4K Ultra HD release from Disney. Given the recent success of Blade Runner 2049, you can guarantee that this latest tale will be the biggest week one for an Ultra High Definition release. In keeping with predecessors, the Blu-ray comes in two different sleeves, First Order and Resistance offerings, with the 4K SKU having its own bespoke image combining the two. There are also a raft of extras including deleted scenes – these were controversially left off the UK SKU of the last Star Wars outing, which drew fire from fans and press alike. Commenting on the further extras, Empire's Ben Travis said: "Even more interesting is what's on the disc — there's two hours of bonus footage on there, including no less than 14 deleted scenes. Some shots that didn't feature in the finished film have been glimpsed in promotional material, so it sounds like we may get a proper look at them on the home entertainment release. There's also a feature-length making-of documentary called The Director and the Jedi to look forward to."
Sticking with Empire, and Rakuten TV has this week announced a major deal with the magazine, appearing as the headline sponsors for the Empire awards due to take place on March 18 at the Roundhouse in London. As well as being the overall supporter of the event, Rakuten TV is sponsoring three individual awards, Best Actor, Best Actress and a special award presented on the evening. Rakuten TV will also feature in the coverage across Empire platforms, the social media activity will be branded too. Commenting on the deal, chief executive Jacinto Roca said: "Empire magazine offers an exclusive and exciting insight into the world of film and entertainment, as well as reaching a highly engaged and passionate audience, making the awards a perfect fit for us. Our endeavour is to always provide the latest films in the highest quality and to make Rakuten TV 'Your Cinema at home'. Therefore, the reach and awareness from the event will be instrumental in our marketing strategy." Roca also took a swipe at theatrical to home entertainment windows, see our quote of the week below…
---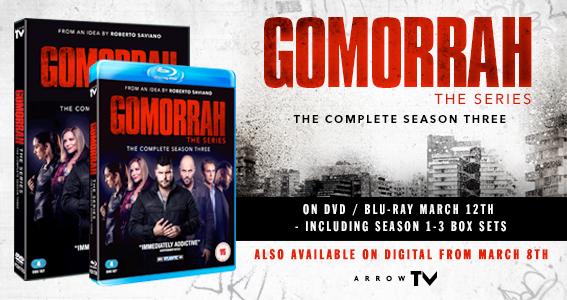 ---
"We believe in cinema and we believe that people who love cinema should be able to find their favourite movies more easily: they don't understand why they have to wait three to four months before having the possibility of enjoying their favourite movies at home. With 4KHDR technology and Smart TV screen size allowing to reach/leave a proper cinematic experience, cinema has its second life now: and this is within people's homes. Cinema is not a screen anymore: it is a seamless formula of great movies and a great experience. We are eager to provide this experience to our customers from the comfort of their sofas."
Rakuten TV founder and chief executive Jacinto Roca has a dig at the current theatrical to home entertainment windows…
As reported here last week, the latest Marvel outing, Black Panther, had a stunning opening weekend (and week, including the half-term holidays), taking some £17 million by the close of play on February 18. Its US haul was $235 million. Other new entries included The Shape Of Water, with almost £2.5 million, while Lady Bird didn't make the top 10, as it was only released at 10 screens, but its screen average of £15,822 was second only to the Marvel biggie.
Paddington 2 may have been robbed at the BAFTAs, it was the one film that most agreed deserved to do better, but director Paul King may not be too bothered – he's now in the frame to direct forthcoming live action take on Pinocchio…
Loads of Bond rumours and stories this week, as preparations on the next 007 feature, the 25th, have stepped up a gear. First director Christopher Nolan scotched talk that he'd be behind the camera, then it was rumoured that Danny Boyle would be taking over at the helm. This one is gaining ground, not least since it emerged that his some-time collaborator John Hodge, who worked on scripts for the likes of Transporting and Shallow Grave, is penning the story for the new Bond adventure…
Raised eyebrows of the week goes to Jessica Chastain, said to be eyeing up an appearance in the planned sequel to Stephen King's IT. We didn't see that one coming, nor did pundits, who expected Amy Adams to take on the role of one of the first film's kids as a grown up. But Chastain us currently in the frame…
The next not-at-cinemas-here Netflix title…
https://youtu.be/A2bWpnAJqBE
To subscribe to The Raygun newsletter, please email
info@theraygun.co.uk
with subscribe in the subject matter
To unsubscribe, email

info@theraygun.co.uk

with unsubscribe in the subject
For editorial or advertising queries, contact

tim@theraygun.co.uk