AND OFFERS FACEBOOK EXCLUSIVES
ELEVATIONS LIFTS ITS Q4 TITLES FOR TRADE
SCORSESE ON ANOTHER VOYAGE
A GLIMPSE OF THE FUTURE WITH DEGE
ANUVA RESULT FOR REVOLVER…
AND GETS READY FOR ROUND-UP
ANOTHER BUSY WEEK FOR LOVEFILM
ZEN-LIKE DEAL FOR METRODOME
FREEFORM'S HEADS FOR HOLLYWOOD
RELEASE OF THE WEEK – THE HOUR
---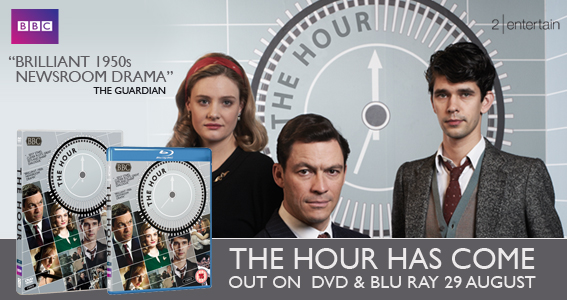 ---
It Was A Good Week For..
.

We had it last week, but Revolver enjoyed its biggest ever week one for

Anuvahood
I
t Was A Bad Week For…
Doom-mongers in the national press, as 2 entertain and BBC Worldwide unveiled some impressive figures…
Before we get into the Q4 madness – and there's some great stuff from Elevation and its assorted labels, such as Lionsgate, Optimum and Anchor Bay – we'll start with some good news from 2 entertain and parent BBC Worldwide. Hang on, no, it's better than that – it's great news. BBC Worldwide's annual report for 2010/2011 was published this week and it made for refreshing reading. No doom and gloom here, as the Consumer Products arm, which takes in 2 entertain, saw its profits increase 13.7 per cent, driven by a trend-bucking performance by physical and digital video sales; sales were up to £234.8 million. 2 entertain is the number one TV video business in the UK and last year became the fifth largest video studio overall with success stories like John Bishop Live, the fastest-selling stand-up debut DVD ever. The report noted: "Innovation is essential in the mature DVD market. Gift packaging and releasing titles in hybrid formats (a digital copy packaged with DVD and/or Blu-ray) has helped 2 entertain maintain sales." It further noted that more than £9 million, almost four per cent of revenue, came from download to own, which trebled in size, aided by the success of the likes of Doctor Who and Top Gear. It further stated that 2 entertain is iTunes' number one TV partner, and there have been over 20 million downloads globally to date. BBC Worldwide's Consumer Products chief Paul Dempsey said: "We're surrounded by doom and gloom and this redresses the balance a bit. It's nice to have a story like ours." Dempsey told The Raygun that the strength of product helped it achieve the record figures, and the fact that the gifting market, which for 2 entertain often includes multi-disc box sets has held up particularly well and there was the incremental revenue from the likes of iTunes. "If you look at all of our revenues in [the last financial year] physical is slightly down but DVD is certainly not falling off a cliff. [Most negative stories] are just quoting DVD. If you add back in the digital revenues, download to own, VOD and you add in Blu-ray, people are buying more video than ever. [The media] are not picking up on that story." We'll have more on 2 entertain's results on our website next week…
Also from BBC Worldwide, the company has this week launched a new venture on Facebook, offering consumers the chance to rent digitally re-mastered episodes of flagship programme Doctor Who. Nine stories, each made up of several episodes, will be available for payment using Facebook credits. As well as classics such as Tomb Of The Cybermen, there will also be a Facebook exclusive, The Greatest Show In The Galaxy. The rental period lasts for 48 hours and the initiative is available across Europe, North America and Australasia. BBC Worldwide Chief Executive John Smith said: "As we have grown internationally, we've seen through our Facebook channel that fans who are loving the new series are asking for a guide into our rich Doctor Who back catalogue. Our approach to Facebook and other leading edge platforms is to be right there alongside them in fostering innovation. We see this service as a perfect way to give our fans what they want, as well as a great way for them to get their fix between now and the autumn when Series Six continues" Facebook's director of platform partnerships Christian Hernandez added: "Millions of people engage with their favourite TV shows on Facebook every day and we're now seeing broadcasters look at innovative ways to use Facebook tools to connect their fans with exclusive content. Through its Facebook page, BBC Worldwide is giving Doctor Who fans a quick and easy way to access these iconic episodes."
---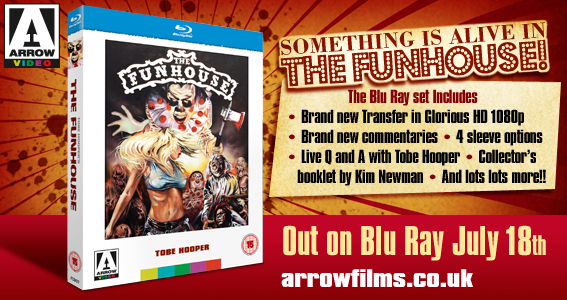 ---
To the London Film Museum on the capital's South Bank, where sales operation Elevation and the combined might of its labels Lionsgate, Optimum and Anchor Bay joined forces to unveil their respective line-ups for the rest of the year. With so few trade-wide Q4 presentations now taking place, it was refreshing to get together over, er, refreshments with retailers, distributors and suppliers for a good old chinwag, and the chance to catch up with some old faces and make some new friends too. (And, of course, to get some feedback and hear some positive comments about The Raygun too…) But let's not let the welcome social aspect of the proceedings mask the important thrust of the event – product for the last three months of 2011. It also saw Elevation continuing its popular promotional activity, with an Action Heroes campaign similar to last year's Action Legends and, later in the autumn, the Price Massacre Halloween campaign returns too. Both are notable in that they will now include Miramax product, adding further depth to the range on offer. Miramax titles too will get their own solus promotion. With Radio 1 film critic James King running us through the proceedings, we'll split it by company, rather than any other way, so here are the highlights…
Optimum's raft of titles kicked off with Larry Crowne, due in November and, as James King noted: "This is the kind of movie that sells itself. Basically, it's Forrest Brockovich." Arrietty is the latest from the hugely successful Studio Ghibli production line, and the Japanese anime is further lifted by the fact it is based on a much-loved children's book, The Borrowers. King raved about forthcoming title Kill List, ("seriously edgy filmmaking, it's tough stuff") which boasts a five-star review from Total Film, and is likely to fall in the post-Christmas release slot. Equally chilling is Don't Be Afraid Of The Dark, the latest production overseen by Guillermo del Toro. Just opened theatrically in Ireland (see At The Movies below) is The Guard, a dark comedy starring Brendan Gleeson and Don Cheadle, described quite succinctly as "In Bruges meets Father Ted". "It's a real word of mouth film," said King. Due in October is the Keira Knightley, Sam Worthington and Eva Mendes drama Last Night. Due at cinemas later this year ahead of home entertainment release is Tinker Tailor Soldier Spy, an adaptation of John Le Carre's spy classic featuring anyone who's anyone in British cinema. Retailers and others present at the event were also given a sneak preview of W.E., Madonna's directorial debut, a royal family period drama.
Lionsgate's titles in the Elevation presentation started with Screwed, due in October, and starring Noel Clarke and a host of other familiar Brit faces in a prison drama based on a bestselling book. "The lad mag crowd will be after this," said King. "It's tough, gritty and really hard hitting." Conan The Barbarian, due this side of Christmas after a summer theatrical release is, King said, "going to be a huge movie, Conan will be everywhere this summer". Next from Lionsgate was Flypaper, a bank heist thriller starring Patrick Dempsey and Ashley Judd. Setup pairs Bruce Willis and Curtis 50 Cent Jackson and is, as King noted, in "the genre that audiences love to see Bruce in, he's on home territory". Warrior is a powerful drama about the world of mixed martial arts fighting, starring Tom Hardy, and is due in cinemas in September. King said: "This film will win awards. It is absolutely awesome." Lionsgate teased retailers by talking about The Hunger Games, although there are no clips yet from the adaptation of the worldwide publishing phenomenon that, many believe, could be bigger than the Twilight franchise. Lionsgate's side of the presentation concluded with Abduction, an action thriller starring Twilight heartthrob Taylor Lautner and due in cinemas in September.
Anchor Bay's titles on show included Born To Fight, starring Steve Austin, whose profile has been boosted by a return of sorts to the WWE. James King said: "All you need to know is that his last DVD shifted 17,000 in its first week. He's big and not just around the neck." There will be a Blu-ray bow for Tintin, as the Belgian reporter's animated exploits arrive ahead of Spielberg's take on Herge's creation (Tintin's quiff will be clearer than ever before," said King). There's the second series of Spartacus, Gods Of The Arena, which features, as King said, "blood, battles and breasts". Anchor Bay also pushed the catalogue opportunities offered by its ever-increasing product range, and also teased about some of its forthcoming 2012 titles too.
---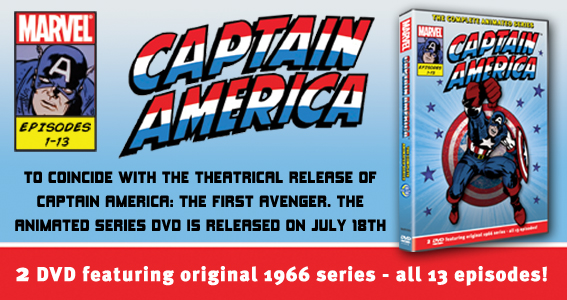 ---
One title that was presented by Lionsgate, and we were sworn to secrecy about until the official press release was issued (somewhat understandably, the New York Times was deemed marginally more important than The Raygun) was George Harrison: Living In The Material World. The film looks at the life and work of the Beatle, and is directed by none other than Martin Scorsese, representing his latest foray into music documentaries following his works for the likes of The Band, The Rolling Stones and Bob Dylan. Obviously, you can guess by the fact that we've discussed it means that the release is now out there, and Lionsgate has revealed it is releasing the film on October 10, in DVD, Blu-ray and a stunning deluxe edition containing a CD with rarities, never heard before songs and loads more. We caught a glimpse of the latter and can confirm that if it's half as nice as the samples look, then it will be a thing of real beauty. The film itself features rare and unseen material, interviews made at the time with George himself and pals, and new interviews with a vast array of big names. Lionsgate home entertainment md Nicola Pearcey said: "Lionsgate UK is very proud and excited to be managing the release of George Harrison: Living in the Material World in the UK and Ireland. The film is an incredible tribute to an extraordinary man - and one that will be relished by music and film fans alike this October."
While we're on Martin Scorsese (Marty to his friends), it's worth noting that there's another Scorsese-helmed title on its way, as indie operation Mr Bongo Films readies documentary My Voyage To Italy for release. The film follows the Taxi Driver director's love of Italian cinema and how it inspired him to become a film-maker. It's due on September 26. As Mr Bongo's David Buttle explained: "Scorsese takes us on his journey as a young Sicilian boy growing up in New York trying to discover his roots through film, then becoming so obsessed with the greatest auteurs of Italian cinema he became one himself."
To Disney's Hammersmith offices over in west London for the latest Digital Entertainment Group Europe (DEGE) film night event, where assorted newspaper, magazine, TV, Internet and radio journalists and industry types got a hands on demonstration of what's happening with technology, as well as a presentation from senior executives on where the digital world is heading. We got to have a look at Samsung's Smart TV technology and, better still, were among the first in the UK to see clips from the forthcoming Star Wars Blu-ray release (guess what? It looks outstanding and we can't wait to see more – Fox will be unveiling furthe elements in weeks to come, so keep 'em peeled). We also caught a glimpse of Rio in its 3D Blu-ray form and this looks impressive too. Late in the preview theatre, the audience was addressed by Fox's executive vp for global research technology and strategy Danny Kaye and Paramount's Don Hunton, the former talking about the latest advances and the latter introducing in his role as chairman of DEGE. Discussing the rapid pace of change and development, Kaye said: "It used to be just this year and the next year. Now we're looking at what's going to be happening in one year, two years, five years and 10 year. Not a day goes by when you don't hear about something new, the next great business model, the next great device to deliver movies. But we're also at a time of significant growth for the best way to watch things in the home – Blu-ray. It's not just about pictue and sound quality, 2D and 3D, it's about different ways of interacting with your content, not just with the disc, but it's a connected device. [Blu-ray] is future proof. We're beginning to use tablets to control the Blu-ray player [we saw this demonstrated by Samsung]. We're limited only by our creative abilities to use this technology to take us deep into the future."
---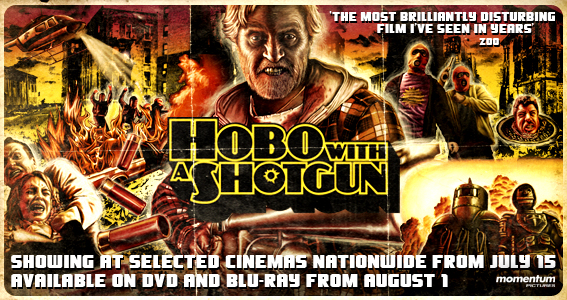 ---
The BVA Yearbook for 2011 came through our letterbox this week, landing on the floor with a resounding thud and offering up what amounts to a fairly comprehensive overview of our industry. One of the most interesting facts we gleaned from it was (as if we needed telling) the increasing importance of digital to our business. Digital retail sales trebled between 2009 and 201, while consumer spending on digital rental grew by 12 per cent in 2010. We're trawling through it as we speak and will be attempting to get a feature up on the website next week. You can get a copy here. Also on the website this week: our usual weekly round-ups of screenings and PR coverage for the home entertainment business, as well as a look at Momentum and Midnight Movies' collaboration on Hobo With A Shotgun, a two part feature celebrating 20 years of Manga (read it, it's excellent stuff, even if we say so ourselves) and loads more.
Last week we discussed the Anuvahood tour, which saw stars and the team behind the film visiting assorted shopping centres and other locations across the UK to mark the DV and Blu-ray bow for the homegrown Revolver production. And it seems as if the initiative had the desired effect, and then some. For the film had what the company has called an "astonishing" week one, Revolver's biggest ever, after shifting 43,500 units and entering the DVD charts at number three. It topped the FilmFlex and PS3 download charts and was number two on the iTunes one too. It came on the back of its £2 million plus UK box office and easily outstripped the company's previous biggest week one seller, Dead Man Running. Revolver's Justin Marciano said: "We are delighted with the performance of Anuvahood, which has had outstanding sales across all formats and platforms thanks to the invaluable support of our various commercial partners. The campaign was brilliantly conceived and executed and further extends Revolver's reputation for being one of the best marketeers in the business. Finally it's especially gratifying that our most successful home entertainment release to date also happens to have been made in-house by our wholly-owned Gunslinger Films production arm."
More from Revolver, as next up from the company is the excellent The Round-up, a Holocaust feature starring Jean Reno, looking at the Nazi terror through the eyes of French Jews. It's stirring stuff, out in Monday and it appears in today's Independent, with Facebook activity and an ad in the Metro on the day of release, next Monday and ads in the Jewish press next week too. Revolver's Mike Hewitt said: "We're thrilled to be releasing this powerful drama."
It's been another busy week for LOVEFiLM. First from the fast-growing retailer came news that it is set for a major growth spurt in the next few months following its acquisition by Amazon. It is planning to boost its London-based workforce by a whopping 20 per cent in the next quarter. It is looking for new staff such as web developers, software test analysts and the likes. Details of the vacancies are herehere. Chief executive Simon Calver said: " Following Amazon's acquisition of LOVEFiLM we have created around 40 jobs at our London office, half of which are in the technology and digital sphere. In line with our constant digital expansion we are extremely pleased to continue to create new opportunities for people who are looking for careers that they can not only develop and grow in, but enjoy. With amazing opportunities ahead for LOVEFiLM we're looking for the right people who share our passion for movies and innovation to build on our exciting business."
And the very next day another announcement from LOVEFiLM arrived in our in-box, as the company unveiled a major, exclusive content deal with eOne, offering up eOne titles through its online LOVEFiLM player. The package includes The Twilight Saga. Simon Calver (again) said: "Content producers and distributors are increasingly choosing to make LOVEFiLM the home for their content in the UK. We are entirely focused on delivering the best possible experience to our members who are passionate about films and TV series. Offering eOne's excellent catalogue and great new films exclusively to LOVEFiLM's customers is exciting and eOne are an ideal partner. This is in line with our strategy of LOVEFiLM having the best content available across many different devices and I am so excited that LOVEFiLM will be the only place that film fans can watch movies such as The Twilight Saga: Eclipse from now on at no extra cost to their premium subscription." eOne director of film Alex Hamilton added: "We're absolutely delighted to do this deal with LOVEFiLM, which actively incentivises us to bring the very best film content to all audiences on all platforms for years to come. I feel this is a landmark deal for both parties."
---
---
To Paramount's West End screening room, where our correspondent saw a preview of the forthcoming drama from the studio, Middle Men. Due on July 25, the title has been described as "Boogie Nights meets Goodfellas" and looks at the early days of the worldwide web and the boom in adult content. The title is being supported by advertising in key men's titles and should follow nicely on the back of The Social Network, a fact that hasn't gone unnoticed by many. There's a good piece on it in The Guardian, see here for more, and we must say, we enjoyed the p*rnstar martinis and canapes" on offer at the screening… (Asterisk to prevent firewall blocking, not through any prudishness…)
One of the biggest selling titles during the first wave of south east Asian film releases to hit the UK market back in the 90s was MIA's Sex And Zen. Well, get ready for the name to return to these shores with the September theatrical and subsequent home entertainment release of Sex And Zen 3D: Extreme Ecstasy. The film has earned some $HK25 million, and its Hong Kong opening frame outdid both Avatar and Titanic. Billed as "the world's first erotic 3D film", it is being released by China Lion Film Distribution through Metrodome after the pair inked a deal together, alongside Odeon cinemas, which will air the film exclusively at its locations. Metrodome's Jezz Vernon said: "We're delighted to be working with China Lion Film Distribution on the UK release of 3D Sex and Zen, it's been a phenomenon down under and now we look forward to bringing it to UK audiences. Its a truly unforgettable cinema experience." China Lion ceo Milt Barlow added: "This will be China Lion's first extension into the UK but we believe with exclusive partners of the quality of Odeon Cinemas and Metrodome not only will we be successful with Sex & Zen 3D but lay the foundations for future China Lion releases."
Also from Metrodome in the week it unveiled its groundbreaking deal with China Lion comes news that it is upping the ante with its acquisitions after appointing a new head to its buying team. Joel Kennedy joins from Revolver, where he was also head of acquisitions. He'll replace James Brown, who is now producing at Neon Park, the company which was responsible for Metrodome's recent hit Age Of Heroes and is closely linked to the independent. Kennedy, who acquired titles such as Exit Through The Gift Shop and Dead Man Running while at Revolver, as well as producing special interest releases, will report to Metrodome ceo and chairman Mark Webster, who said: " We are absolutely thrilled to have Joel on board as head of acquisitions. Joel has a fantastic reputation and will be a great asset to the company."
The ever-expanding freeform.London agency is spreading its wings and moving further afield after opening a new office in the heart of the entertainment industry in Los Angeles. The office will work closely with its London team to help provide print, audio visual, digital, strategy, marketing and production services, and, thanks to being able to share files and content with its London head office, can save clients money. The LA office will, freeform, said, also specialise in social media, both in terms of strategy and creative. It will be headed up by vp Jamie DeHavilland, former of Universal Pictures, and Rob Tepper as creative director, who has worked at numerous Hollywood agencies. Freeform director Tony Roberts said: "We are delighted to have Jamie and Rob on board to launch our business in the US. It's measure of our success that we can get two of the most respected guys in the industry. Their specialist knowledge and creative excellence mirrors the design talent we already have on board in London. Now we have such a fantastic team on both sides of the Atlantic, we hope our clients will benefit from worldwide cost and time efficiencies coupled with outstanding local creative skills."
---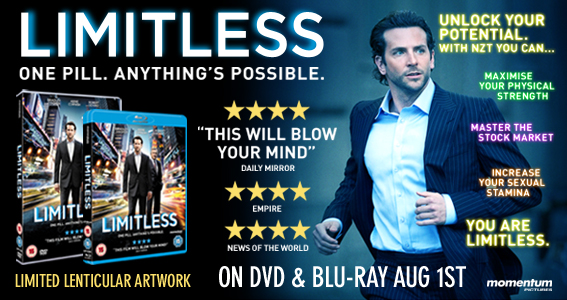 ---
In a week when the tabloids have come under huge scrutiny and Britain's bestselling tabloid closed down, the story of the week in the tabs was in that other bastion of responsible journalism The Sun. It centred on Lady Gaga (doesn't it always?) and her newfound love of The Antiques Roadshow. Seems as if someone gave the bestselling singer a DVD of the series and she has become obsessed with it. The paper reported "a source" as saying: "It went down a storm and GaGa hasn't stopped watching the DVDs. She loves how the old people think their antique is a bit of tat but ends up costing thousands. It's right up her street." Ever-sharp Acorn Media was quick to put out a press release reminding everyone about its Antiques Roadshow releases to make sure it capitalised on her love of the programme. As Acorn's Gareth Brown noted: "Yes, Lady Gaga, mass-market pop superstar and cutting-edge fashionista, unwinds in the wonderful world of Acorn DVDs, specifically Priceless Antiques Roadshow. Yes, global superstars turn to Acorn when it comes to a little R&R on DVD."
One story we picked up from the Internet this week rather intrigued us. We saw that Richard Herring and Stewart Lee, formerly comedy partners, now successful stand-ups in their own right, had reunited to record a commentary for their debut 1990 TV show Fist Of Fun. It appears as if the duo had bought the rights to both series of the programme and will be self-releasing them, probably exclusively through website http://www.gofasterstripe.com this year and next. Richard Herring said on his website: "If we do not lose loads of money on these I suspect we will do the same for [Herring and Lee's next series] This Morning With Richard Not Judy." Any quick-thinking distributor ought to get onto them, we reckon…
What a busy week we've had… After last week's huge Harry Potter event (no, we haven't recovered yet) there was the Elevation event, and at last an opportunity to mingle with the great and the good of the retail world at a proper trade-wide retail event. There was the Middle Men event (see above) and the DEGE film night (again, details above). But one of the highlights of the week was undoubtedly the launch of the BFI's mammoth six hour selection looking at our country's customs and traditions Here's A Health To The Barley Mow held at the English Folk Dance And Song Society. One of the more unusual events we've been to, but an excellent one nonetheless…
As already noted in our Paramount Q4 special, Transformers: Dark Of The Moon has now taken almost £20 million at UK cinemas, retaining the number one slot. Bridesmaids sits in second spot, with almost £12.5 million in total receipts, while in third place, Kung Fu Panda 2 is just shy of £14 million in box office receipts. New entries intriguingly included The Guard, which attained fifth place purely on its takings in Ireland. Just below it was the latest from Terrence Malick, The Tree Of Life.
A press release from Lionsgate arrives in our inbox and it marks Arnold Schwarzenegger's return to the screen, and his action hero roots, in The Last Stand. The film will see Arnie starring as a smalltown Sheriff who makes a stand against an escaped druglord attempting to flee the country. Better still, is that it will be directed by Kim Jee-Woon, the man behind the likes of A Tale Of Two Sisters, I Saw The Devil and The Good, The Bad, The Weird. There, we got through it without once saying "he'll be back".
Flicking idly through the multitude of cable channels the other night, we chanced upon the original Evil Dead film, a bete noire of the Daily Mail during the video nasty era. So it kind of seems somehow prescient that this week we saw more news on the remake of The Evil Dead being made by original director and star Sam Raimi and Bruce Campbell, among others. The news this week is that scribe Diablo Cody, Oscar winner for Juno, later writer of Jennifer's Body, will be penning the script. Does this mean there'll be plenty of teenage angst as well as demons and buckets of gore?
So, along with the new BVA Yearbook, we also saw this new addition to the organisation's website looking at which retailer and group is offering which service. It's rather handy… Check it here.
Hugh Grant, Aardman, a cast of hundreds and… wait, is that Blitzkrieg Bop in the background?
"Hi, I'm Robert Downey Jr…"
This Optimum title went down a storm at the Elevation Q4 event…
One from Lionsgate from the Elevation event… It features Millwall supporter Frank Harper as part of a great Brit cast…
And we'll end with one from Anchor Bay…
To unsubscribe, email
info@theraygun.co.uk
with unsubscribe in the subject
For editorial or advertising queries, contact
tim@theraygun.co.uk