EXCLUSIVE: MUBI GETS PHYSICAL…
…SUSPIRIA, TWO MORE DUE THIS YEAR
…31-YEAR STINT AT RETAIL ENDS
AVENGERS, MARVEL DOMINATE CHARTS
STILL THE DADDY AFTER ALL THESE YEARS
HURRICANE KICKS UP A STORM
TRAILERS OF THE WEEK
---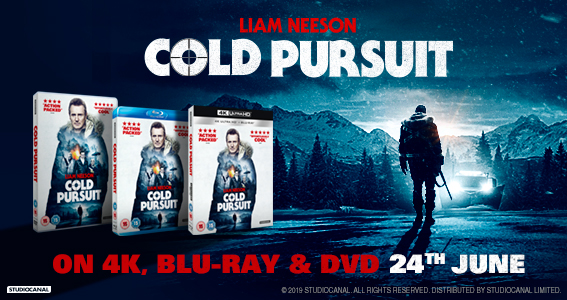 ---
If you can't read this newsletter or see the ads, please click here.
It was a good week for… The Avengers, and all superheroes, with records being shattered all over the place…
It was a bad week for… Films that weren't called Avengers Endgame…
Curated subscription video on demand service MUBI has won numerous plaudits in recent years, not only for its marvellous selection of 30 films available at any one time, updated on a daily basis, but for its recent move into acquisitions and theatrical releases, as well as its innovative MUBI Go initiative. But in recent weeks there had been mutterings from keen film fans, cinephiles and the likes, over the lack of physical releases for the titles it had picked up exclusively, most notably Luca Guadagnino's epic, lyrical and visually arresting take on Dario Argento's giallo classic Suspiria. Well, cineastes and collectors need worry no more: for MUBI has this week announced its move into physical media, with three releases planned for 2019 and more to follow. It has inked a deal with Elevation which will see the sales outfit looking after its titles, with the trio due in stores and online consisting of Ali Abbasi's Oscar-nominated Border (in partnership with Modern Films), David Robert Mitchell's acclaimed neo-noir Under The Silver Lake and the aforementioned masterpiece that is Suspiria (in partnership with Amazon Studios). The three arrive in July, August and October respectively.
More on the welcome move, which follows other titles from Netflix and Amazon arriving on physical formats, most recently Annihilation, came from MUBI's vp of marketing Jon Barrenechea. As a former Virgin Megastore staffer in New York and avid film collector, he understands the importance of physical media, telling The Raygun: "Increasingly, it's a collector's market, there's still a mass market too, but it's more the collectors we're looking at. We've been going for more than a decade, first exclusively in the streaming world, then we started distributing films in cinemas, but we're agnostic about where people watch film. We understand they love watching films in cinemas, they love watching at home, in different ways. People watch on everything from IMAX screens to phones. We're happy to put our films on to any format we can for our customers. These three films, because of their nature, they require multiple viewings, to watch and analyse. Physical is a great format for that. There are people who love these films, and we want to create objects that we put a lot of care and thought into. We're not just gong to churn out vanilla editions, we understand the importance of physical media for film fans. It's the only element people can own. There's a long and rich tradition of physical media, it's the cheapest and best film school in the world and we're happy to be part of that."
The MUBI label announcement comes as the company prepares for the Cannes film festival – and market – where it is planning to acquire more titles. On windows, Barrenechea said it wasn't wedded to any one particular release strategy – Suspiria had a full theatrical to home ent (streaming) window, whereas Under The Silver Lake appeared day and date at cinemas and on the svod. Nor will acquisitions automatically appear on Blu-ray and DVD, as Barrenechea noted: "We'll take each project on its own merits, as it happens, we've had three films in the last six months or that really fit the bill. He added that most releases will have MUBI-related offers in them, enabling it to market the svod service to film collectors by offering trials, enabling them to sample it. In terms of the look of the label, it will be along the lines of the likes of Criterion and Artificial Eye: "The spines will align, there'll be a consistency and branding throughout, although the primary messaging will be about the film." Barrenechea concluded that the new label will help the MUBI brand, which has already seen subscriber numbers in the UK grow at a faster rate than other territories, aided, no doubt, by the MUBI Go cinema ticket offer. He added that too often svod services punished the consumer by not letting them see films. "Our focus is our platform and subscribers But we want to put our product out to as many people as possible. Making this product available is inner interest and in consumers' interest. We're thinking of the consumer first – we're the contents and rights holders and we should respond to consumer demand. If people want to watch movies, let them watch movies – it seems so simple."
---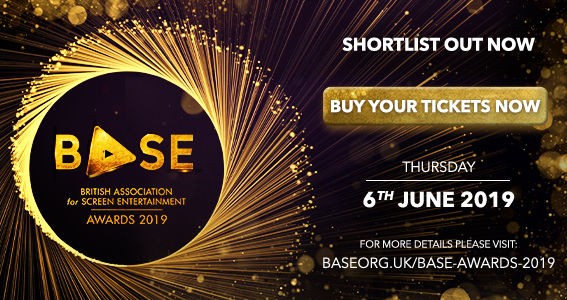 ---
Big, big news from hmv and after successfully seeing it through the stormy waters of administration – and to a healthy raft of BASE awards nominations announced here last week – hmv managing director Neil Taylor has announced he is leaving the company for pastures new, albeit not until September (giving plenty of time for farewells). In an announcement this week, Taylor, a product himself of the hmv school of recruitment and another man-and-boy employee at the company, said: "After 31 years at hmv, I am moving on in September. I walked into hmv Leicester Market Place as a fresh-faced 18-year-old with a love for music and no thoughts about career prospects. However hard work, amazing support from so many talented people and a little bit of luck, I walk away having achieved so much. It's people that make companies and I think everyone who's ever worked for hmv could explain better than I ever could about the atmosphere, passion, and professionalism that makes hmv what it is to so many people. All I can say to everyone who's ever worked with me, both in hmv and supplier partners is thank you, it's been a fantastic adventure. I'd also like to thank everyone who's ever worked for hmv over the last 31 years, you helped make hmv fun and a great place to be. Somewhere in a company, a young 18-year-old will be going in to work today
, keep your eye on them and support them, you never know where they will get in life. I am now looking for my next adventure, but can't promise anyone 31 years next time."
Talking to The Raygun after the announcement, Taylor said he was heartened by the reaction from the trade, which was, he noted, "overwhelmingly positive". He said: "The response has been overwhelmingly positive via emails, LinkedIn comments, Facebook comments and so on, from many people I class as friends and teammates (I hate the word 'colleagues'), and its very humbling to think I've made some form of difference to people along the way." We're sure that everyone in the business will join us in wishing Taylor the best of luck in whatever he does next…
Meanwhile, at cinemas, and in the Official Film Chart this week, it's all about Marvel and, in particular, Avengers. The new Avengers film, Endgame, has shattered box office records in its opening weekend, first week and beyond – biggest single opening day in the UK, biggest opening weekend, biggest ever single day and a global haul exceeding the $1 billion mark – and is certain to rack up more along the way. And it's having its effect on home entertainment too – the previous Avengers outing, Infinity War, is back up again to number three, while no less than 15 or the top 40 are superhero titles, 13 of them Marvel-related. At number one is another one, in the shape of the wonderful animated title Spider-Man: Into The Spider-Verse, which edged out Mary Poppins Returns by less than 1,000 units on its first week as a physical release. The highest new entry, on the back of its digital exclusive window release, is The Favourite, in at number eight.
---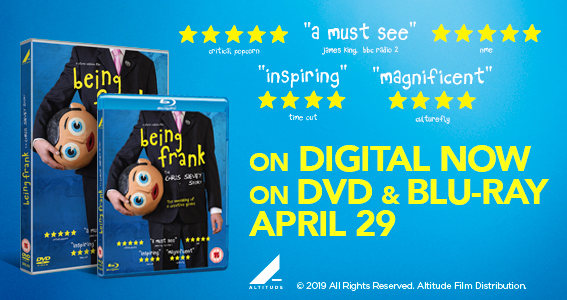 ---
It's nearly that time… As the final episode of Line Of Duty readies to air on Sunday night, the Bank Holiday weekend and feature length running time (90 minutes, rather than the usual one hour) all add to the sense of occasion of this, arguably the most talked about homegrown TV series of the year. And Acorn is also readying itself for the release of the fifth season on DVD on Monday May 6. The signs are looking good – the fifth, penultimate episode following the latest case investigated by anti-corruption Old Bill at AC-12 was the highest rated so far, breaking through the 8 million viewer barrier for the first time on its initial night of airing, with more to come via catch-up. Its figures were swelled by an increasing number of key 16 to 24-year-old viewers jumping on board too, following it "live" or as near as dammit, highlighting, as Martin Compston said on Friday on BBC, the event status of the series. Stars and creator Jed Mercurio are getting behind the DVD release with publicity and PR support too. Commenting on the release, Acorn's Helen Squire said: "Releasing one of the biggest TV releases of the year between the Easter and May bank holidays has pushed our creative and operations teams to the limit but we have stock aplenty across all retailers for Monday's release. Thank you to everyone who's made that happen and for all the support. Debbie at Aim Publicity has also been lining up cast members for interviews throughout next week so we look forward to the phenomenon that is Line of Duty continuing post-TX along with much speculation about what series 6 will bring – and when!"
Altitude's campaign for the Liam Gallagher feature documentary, Liam Gallagher As It Was
,
upped a gear this week as the company unveiled more plans for the world premiere of the eagerly awaited film. The film will be aired at London's recently reopened Alexandra Palace Theatre, with the premiere being followed by an exclusive live gig featuring the former Oasis frontman. Both the film and the concert will be beamed to cinemas across the UK and Ireland. Tickets went on sale for the premiere on Thursday May 2 – and promptly sold out within seconds. And all this happens before the next thrust of the campaign, which will focus on Father's Day gifting and the home entertainment release from Altitude. As the company's Adam Eldrett noted: "The Ally Pally event, a world premiere of the film followed by a set from the man himself which will also be broadcast to cinemas, sold out in 90seconds! The cinema tickets have gone on sale today
(Friday May 3) and pre-orders are rising ahead of our big Father's Day push." Stay tuned for more on this one, also at

www.liamgallagher.film

, and, as Gallagher would end one of his tweets, as you were…
Interesting to note that the rise of the boutique labels is continuing apace. The Indicator series, from Powerhouse, has only recently celebrated its second birthday, but it is now firmly established as one of the leading companies in this arena. What's more, it continues to grow – the imprint has just announced that it is upping the numbers for its forthcoming limited edition of British classic Scum, which still carries its notoriety almost 50 years since the BBC first commissioned the brutal Borstal drama that was remade for the big screen. In a statement made through Twitter ahead of its July title reveal, the company said: "It's happened again! As with 2018's limited edition release of Night Of The Demon, we have been stunned by the number of pre-orders for our June 24 release of Scum. Due to the high levels of demand, we are increasing the number of the limited edition to 8,000 copies. Thank you very much for your pre-orders and your continued support!"
Meanwhile, as noted above, Indicator has also unveiled its July titles, with both catching the eye of genre devotees across social media. Bloody Terror – The Shocking Cinema Of Norman J Warren aims to be the definitive collection of the British horror director's finest works (Satan's Slave, Prey, Terror, Inseminoid and Bloody New Year) charting his key films made between 1976 and 1987. It is set to best even Anchor Bay's definitive box set from the early 2000s, with the film's representing the best of "one of British genre cinema's most important and distinctive independent filmmakers. As its website noted: "Five of Norman J Warren's horrifying chillers are presented here in new restorations and on Blu-ray for the very first time in the UK. Containing a wealth of new and archival extras – including new appreciations by contemporary British filmmakers, new cast and crew interviews, audio commentaries on all five films, rare short films, outtakes and alternative scenes, and making-of documentaries – this stunning Limited Edition box set is strictly limited to 6,000 units." It is also offering up another definitive version of a classic VHS title in the shape of The Legacy, a spooky take on Agatha Christie's And Then There Were None starring Katharine Ross and Sam Elliott, directed by Richard Marquand of Return Of The Jedi fame, and even featuring the likes of Roger Daltrey among the supporting cast. Commenting on the announcement, the label's Sam Dunn said: "We're thrilled to see both July new release titles top Amazon's Movers and Shakers list today."
---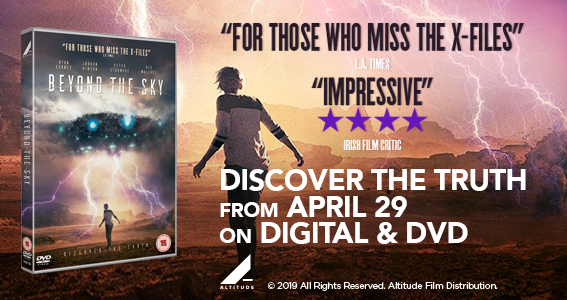 ---
Of course, one of the pioneers of immaculate restoration and all-singing, all-dancing releases of classic films has been Studiocanal, thanks in no small part to its unparalleled and unrivalled catalogue and the latest restoration it has announced is a doozy. For the company is giving the 4K treatment to Kind Hearts And Coronets, the classic Ealing film, one of the finest British features ever made and a tour de force from Alec Guinness as the D'Ascoyne family. The film is celebrating its 70th anniversary this year and will benefit from a theatrical release in its sparkling new version on June 7, with a home entertainment bow to follow on June 24. Commenting on the release, the company's Tara Hutton said: "We are very excited to announce that this summer, we are celebrating the 70
th
anniversary of the jewel in Ealing's crown and one of the greatest films ever made: Kind Hearts & Coronets has been lovingly restored to 4K, scanned from the original negative, and is returning to cinemas on June 7
.
"
Also announcing on social media this week was Eureka, which unveiled its July titles across the likes of Twitter. Revealing the line-up, the company's national accounts manager Marcus Garwood said: "July is a packed month for us here at Eureka, especially for our Masters Of Cinema imprint with three films joining the collection. Starting with the first of those Masters Of Cinema releases, July 15 sees the Blu-ray debut in the UK for Hal Ashby's 1978 Oscar-winning Vietnam War drama romance epic Coming Home (starring Jane Fonda, Jon Voight and Bruce Dern). Sticking on wartime territory (this time WWII) and also out on July 15 is Jose Ferrer's 1955 film The Cockleshell Heroes. Based on the true story of one of the most daring raids in British military history, it's tension and heroics all the way as this amazing film makes its worldwide debut on Blu-ray as part of our Eureka Classics Series. July 22 sees a new 2k restoration of Elia Kazan's 1945 Oscar-winning drama romance A Tree Grows In Brooklyn (starring James Dunn, Joan Blondell and Dorothy McGuire) coming to The Masters Of Cinema Series. Multi-award-winning singer and actress Cher (alongside Kathy Bates, Sandy Dennis and Karen Black) rounds off the month as we are proud to present the UK Blu-ray debut of Robert Altman's 1982 gem Come Back To The Five And Dime, Jimmy Dean, Jimmy Dean on the Masters Of Cinema imprint."
More on those BASE Awards nominations last week and it would have been remiss of us to not mention Kaleidoscope and its nod for the marketing campaign (in the under £1 million box office category) for Hurricane. Commenting on its nomination, the company's Adam Sergeant said: "We're delighted that our marketing efforts around the Hurricane release have been recognised with a BASE Awards nomination. The whole Kaleidoscope team worked hard, along with our production partners at Rakuten, to deliver a multi-platform set of activities that really struck a chord with our target markets. From a red carpet event in Leicester Square attended by current RAF servicemen, military charities including the RAF Benevolent Fund, educational organisations, World War 2 veterans, politicians and various influencers, to national outdoor, digital and TV campaigns, plus a four month social campaign, managed by our in-house team, that delivered in excess of a million minutes of viewed footage, plus lots of grass root activity, we were delighted to far exceed all our original targets, resulting in a strong theatrical performance, continuing digital sales and in excess of 65,000 DVDs sold to date. Fingers crossed we get the nod on the night, but more than that, we're looking forward to catching up with a lot of old friends on what should be a great evening."
Sticking with Kaleidoscope and the company and its Icon arm, acquired last year, are releasing some classic titles in the coming weeks, as outlined by the company's Adam Sergeant. He said: "We're really pleased to be bringing a true classic back to shelves from Monday May 13, with the release of a Special Collector's Edition of the 650,000-plus unit-selling, Drive. With new cover art, collector's art cards, an alternative Radio One soundtrack and new Making Of documentary, we're able to offer consumers a package of new content that can help them delve further into the background of this super cool, genre-breaking movie. This is just one of three special editions we are bringing to market over the next month. To celebrate the 21
st
anniversary of its original release, a special edition of Sliding Doors also hits shelves on May 13, featuring a specially commissioned feature length audio commentary with director Pete Howitt and John Hannah, and a brand new Making Of, produced by Howitt using his never before seen behind the scenes footage. And finally, the Steven Coogan starring 90s culture classic, 24 Hour Party People, is released on BD for the first time on June 3. This comes with more than four hours of special features, and is definitely one to revisit."
---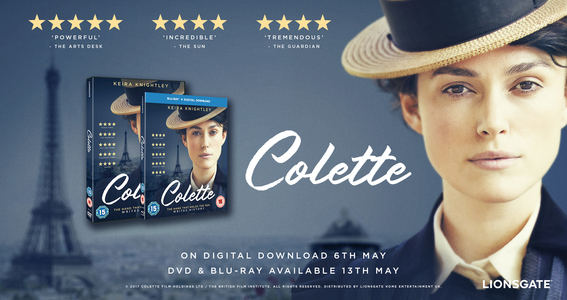 ---
Due in stores on Monday, via Lionsgate, is the latest action-packed outing from Gerard Butler. Commenting on the release, junior product manager Eileen Tracey said: "Gerard Butler and Peter Mullan star in The Vanishing, a tense and atmospheric thriller set on a Scottish isle. It has a small theatrical focused on arthouse and indie cinemas, mainly in Scotland. We booked Scottish press, vod, TV, radio and an STV sponsorship to reach our desired audience, while we used social and radio to reach the rest of the UK. A highlight of the campaign was a whisky media drop in which media outlets were sent branded bottles and vintage newspapers with a front page on the true story of the disappearance of the Flannan Isle keepers."
It's birthday time, and it's a double celebration for Batman this year, as the Dark Knight marks 80 years since Bob Kane created one of the comic book world's most enduring characters. And it's also 30 years since the first serious big screen adaptation of his adventures, Tim Burton's 1989 film that, given the way superheroes now dominate the business, changed everything. (And that's without noting the film's influence on the home entertainment business either, where it became one of the first big straight to retail releases, bypassing the then standard rental pricing model.). So to mark the occasion, Warner is planning a raft of Bat-released activity featuring the original quartet of Bat movies. Batman, Batman Returns, Batman Forever and Batman & Robin will get their first 4K UHD release on June 3, following on from a May 17 theatrical re-release for all four of the films. The 4K UHD releases will feature the 4K and standard Blu-ray versions, complete with a Dolby Atmos remixed soundtrack, and, along with the HDR 4K resolution will make for what Warner said will be "a home entertainment viewing experience like never before".
Also due from Warner on June 3 is a return for one of the biggest success stories of the past 12 months, albeit in a new extended version. For the studio is releasing its hit musical remake A Star Is Born in a new smartly-themed and cleverly-entitled Encore version. It includes 12 extra minutes, taking in extended versions of songs featured in the film, intimate jam sessions and all new scenes. There are lengthier takes on the likes of opener Black Eyes alongside Alibi and an a capella version of Shallow, as well never seen before footage of scenes involving stars Lady Gaga and Bradley Cooper. The title is available exclusively through Warner's online store as a double pack Blu-ray featuring both versions of the film, as well as through a raft of digital retailers.
---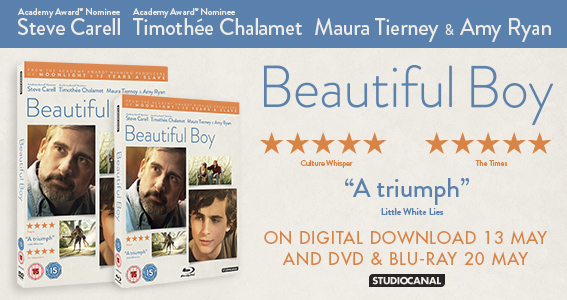 ---
QUOTE OF THE WEEK
"From the very beginning with Iron Man, all we've wanted to do was tell stories that brought these characters to life onscreen the way we've experienced them as fans of the comics."
Marvel Studios president Kevin Feige in a statement after the Endgame opening
"We poured our heart and soul into Avengers: Endgame, hoping to tell a story that would inspire audiences around the world. Our family of cast and crew felt honoured to be entrusted with bringing the Infinity Saga to a close. To Kevin Feige, everyone at Disney and Marvel, and the incredible, global community of fans — thank you."
Avengers Endgame and Infinity War directors The Russo Brothers on its success.
"Kevin Feige and the Marvel Studios team have continued to challenge notions of what is possible at the movie theatre both in terms of storytelling and at the box office. Though Endgame is far from an end for the Marvel Cinematic Universe, these first 22 films constitute a sprawling achievement, and this weekend's monumental success is a testament to the world they've envisioned, the talent involved, and their collective passion, matched by the irrepressible enthusiasm of fans around the world."
Disney Studios chairman Alan Horn
"Endgame represents the culmination of a decade long commitment of Marvel to the audience and the fans devotion to the beloved characters of the MCU. This massive and historic debut shows that by delivering consistently great movies coupled with characters inhabited by perhaps the most perfectly cast group of actors in cinematic history, Marvel has literally rewritten the rule book and in the process has made box office history."
Paul Dergarabedian, senior media analyst at Comscore, quoted in Variety on that Endgame opening weekend and more…
With Into The Spider-Verse sitting pretty at number one in the Official Film Chart, what better time for the masterminds behind it, Phil Lord and Chris Miller, to announce they have inked a deal with Sony's TV arm to produce a raft of programmes. And among the programmes, it's fairly safe to assume that Spidey will be pretty high on the list. In a statement, the duo said: "We are so grateful to everyone at Sony Pictures Television for choosing to partner with us and expand our enduring relationship with the studio. Together we aim to make groundbreaking work of the highest quality and integrity, and to place that work in convenient proximity to your eyeballs and earholes, wherever you may be."
A trailer drop these days can make or break a film, so it was interesting to note that within not just days but hours of releasing the teaser for the forthcoming big screen Sonic The Hedgehog film, its director Jeff Fowler has promised to go back to the drawing board. For shocked fans criticised the look of the game-to-film character for starters, and, after the predictable online outrage, and Fowler came forward and promised to tweak the character."Thank you for the support. And the criticism," Fowler wrote on Twitter. "The message is loud and clear... You aren't happy with the design and you want changes. It's going to happen. Everyone at Paramount and Sega is fully committed to making this character the BEST he can be…"
The Rivers Of London series of books penned by Ben Aaranovitch, which appeals to fantasy fans, thriller aficionados, comic book devotees and a whole lot more in between, has notched up sales of some 2,5 million units, so it's no surprise to see a screen adaptation on the way. The series follows Peter Grant (no, not the notorious Led Zeppelin manager), a policeman turned sorcerer's apprentice, who solves a series of crimes in the capital. It's been picked up by Stolen Pictures, the company formed by Nick Frost and Simon Pegg and backed by Sony, with a view to turning it into a TV series. As Frost told Deadline: "Everyone wants to potentially find the next Game of Thrones and the chance to turn Rivers of London into an eight-hour movie and hopefully find someone who will financially back that is a real draw." Pegg added: "This era we're in now, TV has suddenly evolved into something far more cinematic, where you can tell stories and elaborate. A lot of books that are made into film are criticised for not being as good as the book, because they are contracted into something more simplistic. But what TV offers us now, which is a cinematic playing field, you can tell these stories with scope and get into creative detail."
Here's that trailer everyone's been talking about…
You could drag us to this one…
You're on The Raygun newsletter mailing list, which has been running for eight years, because you requested it, have been recommended to us or sent us emails. You can unsubscribe at any time, if you're daft, using the link elsewhere or by emailing as below. But of course, you don't want to do that, do you? We don't share your information with anyone else, we don't like cookies and we're the good guys. We care because you do…
To subscribe to The Raygun newsletter, please email
info@theraygun.co.uk
with subscribe in the subject matter
To unsubscribe, email

info@theraygun.co.uk

with unsubscribe in the subject
For editorial or advertising queries, contact

tim@theraygun.co.uk