=============
Upcoming EFT Workshop at Lightworkers Gifts for Phoenix-area folks:
Basic EFT: 7-9 PM
on Friday Feb 6th
<><><><>
Animal EFT: 12-2 PM on Sunday
Feb 8th
Call 623-334-3393
to reserve your seat 48 hours in advance!
=============
Need help identifying the Core Issues to tap on?
"Heal Your Body A-Z" by Louise Hay lists almost every physical condition known to science and the emotional issues that may be causing them. My website Products page has more info on this book and others to help YOU heal your life with the power of EFT and Louise Hay's teachings.
*
Treat yourself or your loved ones to an awakened new life in 2009 - you DESERVE IT!*
Want to jump start your 2009 weight loss program by flushing out the fears that keep the fat where it's at? Try a private session with Colleen. Her surrogate muscle testing will identify your hidden blocks to success! Click HERE for Private Session information.
* * *
Have you used EFT on yourself, pets or family but have not received the results you wanted?
**
Contact Colleen for a free consultation or to book a session today! Only $75 USD for an hour of surrogate muscle testing, tapping, laughing, fear blasting and SWEET RELIEF!
* * *
* * *
DISCLAIMER: EFT is gentle acupressure and has produced remarkable results in relieving emotional and physical distress.
USE EFT AT YOUR OWN RISK ON YOURSELF AND OTHERS, INCLUDING ANIMALS.
If you apply this newsletter's techniques to yourself or others, you are agreeing to take full responsibility for any side effects and/or outcomes.
* * *
Thank you for subscribing to my newsletter!
* * *
May you be blessed with perfect health, wealth, joy, peace and love in 2009 and always!
--Colleen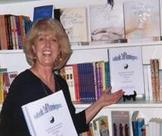 Please forward this newsletter to family and friends who could use the news!
Thank you to all my Worldwide Subscribers for allowing me to share my EFT Success Secrets!
*
Stay tuned for the date/time of the upcoming
FREE EFT teleseminar on Abundance!
<><><><><><><><><><><><><><><><><><>
*
Have been working with several clients lately who want to slenderize and shine in 2009. Due to business and family responsibilities, they have difficulty finding time to exercise. Some absolutely have zero motivation and despise exercise. Sound familiar?
*
I resisted exercising until I found ways to work out that I enjoyed. Weather permitting, I walk and jog at the local desert parks or around my neighborhood. When the Phoenix heat is too much to take or we have a rare storm, I crank up an exercise DVD and work out with weights or aerobics in my home. Sometimes I turn off the TV sound and blast rock-n-roll or (OMG!) disco music while I exercise to the DVD.
*
I also exercise in the morning as I feel energized afterwards, and this gets it out of the way so the rest of my day is free. As much as my body now craves daily exercise, sometimes I'm just not in the mood to do it! Finally I remembered Gary Craig's tapping advice to "Try it on everything." Within a minute I felt motivated again and excited to exercise.
*
NOTE: This tapping script also works for other things you don't want or like to do, such as housework or yardwork.
*
EFT to Tap Into Fun Fitness
*
(1) Think about what is it about exercise that is repulsing you. Is it boring or takes too long, it's too hard, or it hurts too much?
*
(2) Incorporate your excuses into setup statements. Using the above examples, you could tap on:
*
Even though I'm afraid I'll be bored as usual doing this exercise and it will take forever, I release this fear now and give my body the gift of health and fitness.
*
Even though I'm afraid that exercising is too hard and I hate getting out of breath, I release this fear and remember that the more I exercise, the stronger and healthier I become.
*
Even though I'm afraid of feeling sore during or after I exercise, I remember to stretch and warm up my body before I work out. I also do cool down stretches after my exercise and avoid the pain I've felt in the past.
*
(3) Do the 9-Gamut Procedure.
*
(4) Tap on all the Reminder Phrase acu-points, using phrases like this:
*
(Eyebrow) Releasing these exercise fears.
*
(Side of eye) Enjoying exercise and slenderizing as I tap away these blocks.
*
(Under eye) Exercise is fun and easy for me.
*
(Under nose) I love my toned, trim body!
*
(Chin) Tapping away my resistance to exercise. Now feeling eager to work out and feel strong again.
*
(Collarbone) My body craves exercise as I tap away these mental blocks to fitness.
*
(Under arm) Feeling energized and motivated to work out and be healthy again!
*
(Any other points you use, such as fingers, wrists) I visualize people commenting on my toned body and increased energy! Seeing myself in the mirror, proud and confident! Loving the gift of health I give to my precious body.
*
See how easy it is? Exercise resistance is very easy to tap away. Be sure to check with your doctor before starting any new exercise routines!
*
You can also use the above routine to surrogate tap on your pets who are resistant to exercise.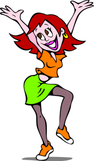 *
Are you ready to open a holistic healing practice
but not sure where to begin or the best way to do it? Check out this
fabulous package
of incredible information for new and experienced business owners, from successful practitioners like yours truly! Yes, I own it. Yes, I recommend it! *
*
Turned off by the violent, trashy or plain stupid movies available now? Wish you could have inspirational DVDs mailed to your home that the whole family can enjoy? Spiritual Cinema delivers movies that enlighten, inspire, teach and motivate their viewers and offers a FREE trial for new members!
*
If someone forwarded this newsletter to you, I hope you enjoyed it! Click
here
to get your own subscription and a free two-volume e-book on how to release panic, stress and fear via EFT. You can easily unsubscribe at any time.