INSURGENT CAMPAIGN DRIVES SALES
…AND MORE RETAILERS TO JOIN?
BVA AWARDS 2016: SAVE THE DATE
DATE OF ULTRON: SEPTEMBER 14
STEEL YOURSELF FOR MORE STAR WARS
AMY SET TO BE MOST SUCCESSFUL UK DOC
STANDING UP FOR FALLING RELEASE
…NOT ONCE BUT TWICE
CHAOS COMES TO THE FLORISTS
VIDEO PLAYS ITS PART IN SCALA EVENT…
…AS HOME CINEMA DAY LOOMS
SIGNATURE OFFERS FANTASY CASH
---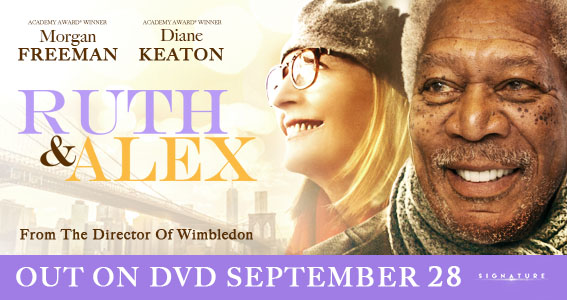 ---
If you can't read this newsletter or see the ads, please click
here
It Was A Good Week For... findanyfilm.com, getting a new look, a relaunch and set to boast 3 million users by the end of the year...
It Was A Bad Week For… Netflix and Amazon, after Ofcom research suggests UK users aren't watching their original programming (more on this next week)...
The kids are off school, the sun is shining and this week's Raygun newsletter is coming to you from Cornwall, but our absence from the hub of the industry doest mean that the business has been sleeping, far from it, as it's another busy week for news. And we'll start with Insurgent, the second instalment in the Divergent series. The title is sitting pretty at number one in the midweek chart bulletin from the Official Charts Company and looking good to hold on to top slot come Sunday when the full week's chart is announced. It's ahead of Spongebob Squarepants' Sponge Out Of Water feature, which is anchored in the number two position in the midweeks, and another new entry, EV's Woman In Gold at number five.
Back to Insurgent and it marks another success in what is proving to be a strong year for eOne. Commenting on the marketing and support behind the title, the company's Jeff Suter said: "We're really excited to be releasing Insurgent – the second film in The Divergent Series franchise. Insurgent has launched with fantastic retail support across the grocers, HMV and non-traditional retailers, including Co-op and Waitrose, and this has been supported by a wide reaching marketing campaign that includes, TV, press, online social and outdoor. We have a very engaged core fanbase on this franchise and social continues to be an important way to reach them and drive pre-order; this has really been key for us throughout the campaign. In addition we have a huge PR campaign in place, ensuring widespread coverage throughout the week and helping to drive awareness across a number of different target audiences."
---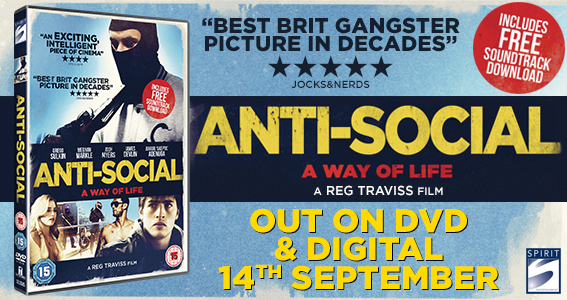 ---
Big week for

findanyfilm.com

, the go-to website for consumers showing them were they can legally find content, from cinemas through to physical and digital home entertainment options. For the site, which is on target to hit 3 million users by the end of 2015 (it is currently on 1.7 million so far this year), has been relaunched, with a new upgrade and its most significant overhaul since its launch six years ago. New features include an easy-to-navigate design, with offerings to consumers taking in either book (for cinemas), buy (home entertainment) and watch (digital HD). It now boasts more suppliers involved than ever, with a mobile-first approach, which will, it claims, help deliver a "first class user experience" on all different devices. The site has also been upgraded to include premium TV titles, adding another string to its bow. Commenting on the relaunch, Industry Trust ceo Liz Bales said: "
FindanyFilm.com users are well known to be film and TV aficionados; they spend 50 per cent more time watching filmed content than average consumers
and are more likely to be early adopters of new technology
, which is why upgrading FindanyFilm.com and constantly adding new supplier feeds is vital to accelerating the growth of the site and delivering a user experience that exceeds expectations, ensuring that existing users return, and providing an attractive and intuitive platform to new users. The Trust exists to drive purchase over piracy; developing content collaborations such as the latest

Moments Worth Paying For trailer

with Disney Pixar's Inside Out. Inspiring audiences to value and pay for content while driving traffic to FindanyFilm.com to deliver a simple click to purchase.
The site and the Moments campaign continue to be supported by the industry."
Sticking with the relaunch and the new-look

findanyfilm.com

has won plaudits from across the IP community. Here's a reaction from Rosa Wilkinson, director of innovation and strategic communications at the Intellectual Property Office, who said: "
Research shows that the number of UK consumers accessing content through legal services is increasing. It was up 10 per cent last year. We know that consumers are more likely to go to legal sources of content when they can find their way to them without difficulty. FindanyFilm.com is exactly the sort of approach that makes it easy to find and buy filmed content across all formats through a legal source. It's a great example of an industry working in collaboration to push back piracy and build public awareness of the ways people can access content legally."
Our last word on

findanyfilm.com

comes in the shape of an exclusive interview with Industry Trust chief executive Liz Bales, which will be appearing on our website shortly. Among the issues and questions surrounding the relaunch she tackles, Bales hints that hmv could well be the next retailer to partner with the site, with links to its site joining those for other retailers. She said: "We are constantly working with retailers to implement new supplier feeds to the site. Due to the technicalities related to data feeds, some supplier implementations are more complicated than others and so take longer to appear. We'd love to feature HMV on the site, its one to watch
." More on our website shortly…
---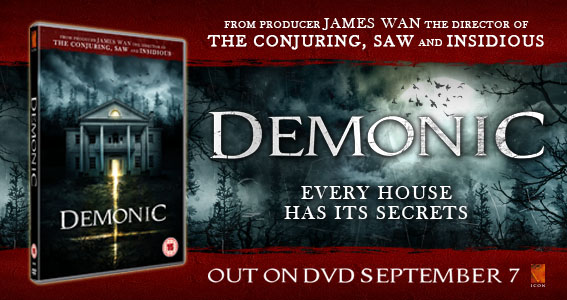 ---
Moving on to Liz Bales' other role, as chief executive of the BVA, and, following the industry-wide acclaim for its recent awards ceremony, with a new look and feel as well as an exciting new venue, and an email comes our way telling us to save the date for next year's event. So, don't book anything else (weddings, holidays, football tournaments etc) for June 2016, as next year's event will take place on Thursday June 16, at the same place as this year's event. "After the huge success of this year's event, we couldn't wait any longer to get the save the date out," said the missive from the BVA. It continued: "We have already seen some great titles hitting the big screens for 2015 and we can't wait to highlight these successes again at the Awards and see the battle commence for these strongly coveted trophies. The themed rooms added a new dimension to the 2015 Awards and we are already looking at other exciting opportunities that these may unveil. Ideas are very much welcomed and if you would like to be a part of the creativity, we would love to have you on board with the array of sponsorship packages currently being discovered." Email
vicki@bva.org.uk
for more information about these opportunities…
In recent weeks we've been revealing release dates for some of the final part of the year's biggest releases and we're proud to announce another key title for later in 2015 now has a confirmed slot and is available to pre-order from all the usual places. For Disney has revealed that the sophomore Avengers outing, the rather excellent Age Of Ultron, will arrive in stores in all manner of SKUs (Blu-ray, 3D Blu-ray, DVD, doublepacks paired with Avengers Assemble) on September 14. Age Of Ultron is already not just the biggest superhero release of the year, but the biggest since Avengers Assemble and has also given Disney its biggest ever opening weekend at cinemas. The current success of Ant-Man at cinemas means that the Marvel buzz will continue for some time, generating not just sales for Age Of Ultron, but across the Marvel back catalogue too. As Disney catalogue manager Mark Frampton said: "The awareness and excitement that a new Marvel home entertainment or theatrical release generates, has a striking effect on the catalogue, as both existing fans re-engage & new fans enter the MCU (Marvel Cinematic Universe). Overall on MCU live action titles, we would expect to see a heavy volume increase driven by drafting promotion & cross category displays that are put in place. So many of the stories and characters from the films & TV shows are inter-connected, which means the entire Marvel catalogue remains relevant for both new and existing fans. This also helps sustain the value of these older films, whilst new & exciting Marvel content comes through, across both film & TV to bolster & refresh our consumer offer."
Of course, Disney's hugely impressive slate for 2015 sees the return of the grandaddy of all franchises to cinemas in the shape of the all-new Star Wars film, The Force Awakens. And preceding the theatrical bow for Episode VII of the saga at cinemas, comes another round of new SKUs of the first six films on the series. A repackaged Star Wars: The Complete Saga is due on October 12, while four weeks later, November 9, there are six individual releases of the films in gorgeous Steelbooks, featuring individual characters from the films with a strong collectible feel. The six characters are Darth Maul for The Phantom Menace, Yoda for Attack Of The Clones, General Grievous for Revenge Of The Sith, Darth Vader for A New Hope, an Imperial Stormtrooper for The Empire Strikes Back and Emperor Palpatine for Return Of The Jedi. All feature commentaries and additional discs containing special features. The releases were jointly announced by Disney, Fox and Lucasfilm.
---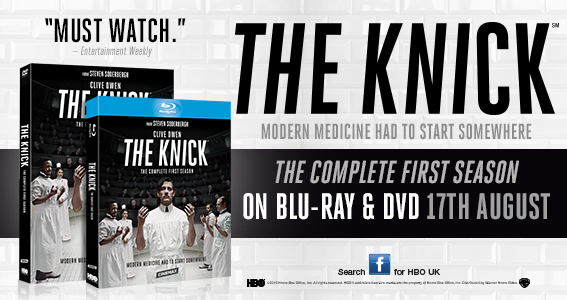 ---
It's pretty certain that, by the time you read this (or at least thereabouts), the documentary Amy, which charts the life and tragic death of titular singer Winehouse, will have passed the impressive total amassed at the UK box office by Senna to become the most successful homegrown documentary ever at British cinemas. It's no mean feat for director Asif Kapadia, the man behind the camera for both Senna, which took £3.17 million in receipts, and Amy. It's now got March Of The Penguins, the second highest grossing non-concert doc in its sights (its haul was £3.31 million), which will leave only Michael Moore's Fahrenheit 9/11 ahead of it in the all-time documentary box office stakes. Altitude is currently finalising the home entertainment plans for the film, with more details due to be announced shortly (watch this space), but given Senna's remarkable home entertainment performance, things are looking good for relative newcomer Altitude, which has managed the theatrical release with remarkable sensitivity at the same time as earning its record receipts. Commenting on its success, the company's head of distribution Hamish Moseley said: "Amy is an extraordinary film that we always felt had the potential to be an unusual success and so we are delighted to have surpassed the box office total of Senna to become the third biggest documentary of all time here in the UK."
Some forthcoming title news now and Metrodome's busy year continues. We wrote about Carol Morley's rather excellent The Falling when it premiered earlier this year and the independent is now readying itself for the film's home entertainment bow on August 24. The company is again hoping to capitalise on star Maisie Williams huge social media following – the Game Of Thrones star boasts more than 2 million followers, as well as working with Morley whose debut novel is due out alongside the release. As Metrodome's Kalina Jones said: "Alongside the PR activity, we will be running a targeted online ad campaign through Facebook and twitter, as well as some traditional national press advertising. We are also running competitions across the main VOD platforms for a signed poster. Highlights of the PR campaign include securing a cover shoot and interview with Maisie Williams for a top national magazine supplement, Carol Morley giving interviews with long-lead magazine press and we have also secured national, regional and magazine reviews with publications such as Empire, Total Film and Sci-Fi Now which will run on the week and month of release. Carol Morley's debut novel 7 Miles Out is also to be released alongside the DVD, allowing us to cross promote with the publisher. This includes interviews with national radio and a nationwide book tour. Having secured retail support across the board, we are hopeful of a repeat success."
We've oft-noted the strength of Metrodome's slate this year and The Town That Dreaded Sundown is another of those excellent horror acquisitions that it has excelled at in recent months. The film, a kind of remake cum sequel to a slasher classic from almost 40 years ago, came complete with gorgeous artwork by our old pal Graham Humphreys, a limited edition poster of which is being utilised by Metrodome as part of its plans for the 2014 take on this classic property. (We're lucky enough to have one at home and it is a thing of great beauty.) Commenting on its August 17 home entertainment release, Metrodome's Kalina Jones said: "Directed by Alfonso Gomez-Rejon (American Horror Story), the film is a remake of the 1976 original. To tie the two films together, we commissioned renowned film poster artist, Graham Humphreys, to create a bespoke, limited edition poster for the release. These have been placed as competition prizes on top film sites HeyUGuys and Scream Magazine and with Pure HMV. We're also running DVD competitions with both online and regional press. The PR campaign has been focused on key horror publications, both print and online including Scream Magazine, Haunted Magazine,

LoveHorror.com

and Horror Asylum. In addition, we have secured national and regional reviews which will run on the week of release."

So where is the original The Town That Dreaded Sundown? Well, as luck would have it, the original 1976 cult classic is due in an all-singing, all-dancing dual format release from Eureka a week after Metrodome's, on August 24. The release comes with a wealth of additional material, including commentaries and, intriguingly, a trailer for the remake. As Eureka's Ron Benson said: "With Metrodome releasing the remake in August, it seemed like a logical idea to cross promote the products which through our historic working relationship resulted in us jointly promoting each other's products via an on-disc trailer swap."
---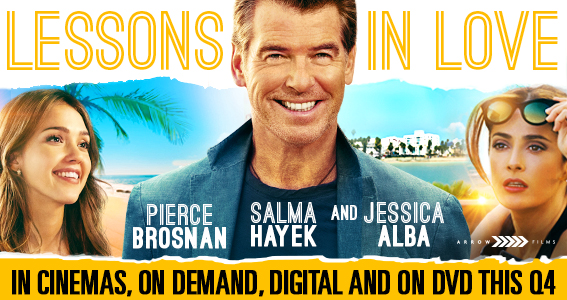 ---
More forthcoming titles and Lionsgate has announced an interesting initiative to support its August 10 digital and August 24 physical release of A Little Chaos. It has teamed up with flower specialist iflorist for a joint promotion which is offering, among other prizes, a five-star hotel break, a trip to Hampton Court Palace and National Trust passes. It ties in neatly with the film's theme – Kate Winslet stars as a gardner, albeit in the court of King Louis at Versailles – and will be highlighted across iflorist's websites and retail outlets. Commenting on the promotion, Lionsgate's Ben Grunbaum said: "We are thrilled to be teaming up with iflorist again on the digital and home entertainment release of A Little Chaos. As an engaging and creative company that fits perfectly with the themes of the film, iflorist are the ideal partner for this campaign which will include in-store point of sale, online activity plus a money-off voucher in all DVDs and Blu-rays that will be highlighted on pack." David Price from florist added: "We're thrilled to be partnering with Lionsgate on the release of A Little Chaos – the relationship has already worked incredibly well through the theatrical release of the film with and there are even more great reasons to sit up and take notice as we approach the home entertainment release. Customers buying DVDs and Blu-rays and those taking advantage of iflorist's great service can't help but be enticed – and who doesn't enjoy bringing something stunning into their home, be it A Little Chaos or a beautiful bouquet."
Also on digital on August 10, with its DVD bow following a week later, is The Duff, a Mean Girls-esque take on teenage girls stuff. The title is due from eOne, whose Scott Monahan said: "We're very excited to be releasing hilarious and feel-good teen comedy The Duff on DVD next Monday (August 17)
which has been described as Mean Girls meets Bridesmaids. We'll be supporting the release above the line where we've produced some really strong AV materials which in conjunction with our bold key art will be used across a mixture of display and pre-roll formats on mobile and broadcast vod to target our core audience of teen girls. In addition to this a solid PR, social and promotions campaign is in place with support from two of the film's rising stars Bella Thorne and Robbie Amell and a number of third party promotions including a Bauer TV promotion."
As September nears, things are gearing up for our old pals at Scalarama, the month-long celebration of the weird and wonderful world of cinema inspired by the original Scala repertory cinema. The annual event, as we've noted here before, has expanded from its roots in the capital to stretch across the UK and also now runs for pretty much the whole of September. As ever, it's a video-friendly affair, with the event including premieres of Blu-ray releases (88 Films' Anthrophagus), a celebration of the humble video cassette (VHStival), a celebration of 10 years of independent label Second Run DVD (as mentioned here recently) as well as the involvement of video stores. Bristol's very own 20th Century Flicks is joining in the fun by hosting a series of screenings, both as part of the VHStival strand and also its own celebration of the films of home entertainment icon Nic Cage with assorted events. Commenting on its involvement and the sense of community it creates among film fans, 20th Century Flicks' Tara Judah said: "When you love movies, and Nicolas Cage, and especially when one of your business partners has built a tiny Twin-Peaks style cinema in your video shop, it's nigh on impossible NOT to show Nic Cage movies and terrible VHS for the unbridled enjoyment of others. Scalarama is a brilliant cinematic endeavour, Bristol is brimming with cinephiles of all kinds and we at Flicks are stupendously lucky to have the support of such fine film folk when putting on these events."
Home Cinema Day has been a big part of Scalarama since its inception and this year is no different, with even bigger things planned for 2016. Commenting on HCD and Scalarama as a whole, the organisation's Michael Pierce said: "This year's Scalarama has really seen a big shift forward in many different partners coming on board to collaborate in carving out a month in the film calendar when we can reflect on the joy, inspiration and creativity of adventurous cinema programming and the variety of cinema experiences. It's been a pleasure working with groups across key cities who have taken on their own control of planning and promoting, engaging grass roots activity, whilst Fopp have really got behind the campaign by having the Scalarama newspaper available at all their stores. Home Cinema Day is another opportunity when the home entertainment industry can work together for a low-cost, cross sector promotion of what they do and we are planning to develop this into a global event in 2016." For more on the event and the chance to look at the programme of events, go to www.scalarama.com…

And in case you hadn't noticed, the football season starts again tomorrow and while the industry's Millwall supporters (we know who you are) may be looking forward to life in the third flight in England, there's at least some way they can get involved in the Premier League action, as Signature has confirmed it is running its Industry Fantasy Football League for the second year running. The independent has already seen more than 100 competitors sign up, meaning the 2015/16 intake is already double that of last season's. In an official statement, Signature said: "Congratulations again to last year's winner Mark Frampton (Disney), proving that 'If you can dream it, you can do it'. Signature is offering an irresistible prize of £200 worth of vouchers, for the retailer of your choice, for the successful football enthusiast who comes out top." You can sign up by clicking here

http://fantasy.premierleague.com/my-leagues/62565/join/?autojoin-code=223387-62565

and entering the code
223387-62565. Let's hope industry entrants have better luck than West Ham in the Europa League…
---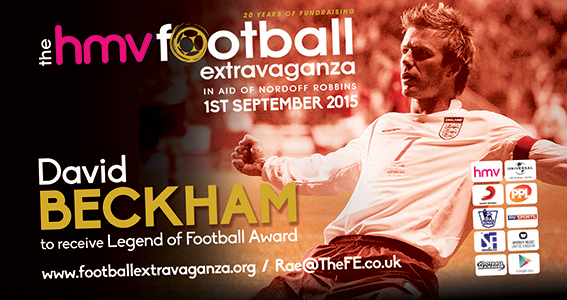 ---
QUOTE OF THE WEEK
"We look at Netflix as more friend than foe because they have become an aggressive customer of ours. Products like Netflix are pretty attractive because they offer up user-friendly, efficient and often times much less expensive way to watch television. At the moment, we don't see any need to aggressively compress [the theatrical window]. For us, we don't see taking steps to decrease the theatrical window because frankly it's working for us. It's just hard to say when something either feels too disruptive, too fast or not. But when we see it we'll tell you about it. We're in a number of conversations … about output deals for our films (in China) We feel good about digital delivery of these films into a window that is likely to be lucrative for us over a long period of time."
Bob Iger, US Disney chief, on Netflix, the theatrical window and potential home entertainment growth in China…
AT THE MOVIES
Tom Cruise's return to arguably his favourite, and certainly his most enduring, franchise, Mission: Impossible, in the form of Rogue Nation, was also a return to box office form for the megastar, earning £5.35 million in its opening weekend and dislodging Inside Out from the top slot. The only other new entry in the UK box office top 10 was Hot Pursuit, which too more than £300,000 in its first weekend.

It's a tale that defined the early 1980s in the UK, as SAS troops stormed the Iranian embassy in London where terrorists had taken hostages. Its one that has already been told once, in Who Dares Wins. Soundtrack by Roy Budd aside (it's a belter, trust us, you can read about it here), it's not as exciting as the real-life footage which appeared on TV screens when our boys swung into action. So here's hoping that 6 Days (the amount of times the hostages were held), which has started shooting in London this week is going to be a lot better. The film stars Jamie Bell, Mark Strong and Abbie Cornish, with producer Matthew Metcalfe describing it as "a tense action/thriller that will tell the story of one of the most audacious and incredible special forces raids of all time". Icon will be releasing it in the UK, with our very own Ian Dawson and Norman Humphrey from the company acting as executive producers.
Get ready for Pez: The Movie. Yup, that's right. The sweet dispenser is to be the subject of a feature film. An animated flick based around the iconic brand is currently in development. Well, it'll be original at least…
A far more sensible option for a film is Dungeons & Dragons, with a film on the fantasy RPG in development at Warner, with the studio fast-tracking production of the film this week, according to reports. An ongoing legal row had hampered its development, but with issues now resolved, it's on the way…
Oh, go on then, one little superhero story: this week's news sees Channing Tatum said to be singing on the dotted line to appear as Gambit in an offshoot from Fox's X-Men franchise…
SITE OF THE WEEK
Here's this year's FrightFest programme; some bloke called Tim Murray has written about Hawk The Slayer…
And while we're blowing our own trumpet, and tying in with the launch of the football season (see above), here's something that self-same fella, The Raygun's own Tim Murray, worked on for Information Is Beautiful and BBC Sport…
TRAILERS OF THE WEEK
Rugby-related doc fare from Kaleidoscope…
Released after it leaked, this is outstanding…
To subscribe to The Raygun newsletter, please email info@theraygun.co.uk
with subscribe in the subject matter
To unsubscribe, email info@theraygun.co.uk with unsubscribe in the subject
For editorial or advertising queries, contact tim@theraygun.co.uk