LATEST KANTAR RETAIL FIGURES RELEASED
"CAUTION" FROM UK DISTRIBS AT AFM
TARZAN SWINGS INTO CHARTS…
…OASIS DEFINITELY AT 2, MAYBE 1…
MCM DRAWS RECORD CROWDS… AGAIN
MANGA UNVEILS NEW TITLES AT SHOW
HUMANS ENTERS THE SPIRIT WORLD…
…AND COMICS STAND UP FOR Q4 TITLES
ITV MAKES A DRAMA OUT OF TITLES
BFI UNVEILS SCORSESE SEASON…
…AND ITS Q1 HOME ENT SLATE
THIS IS THE RELEASE YOU'RE LOOKING FOR
DOGWOOF HAS THE BEST FOR 2017
AS LIONSGATE FIGHTS THEM ON THE BEACHES
QUOTE OF THE WEEK
---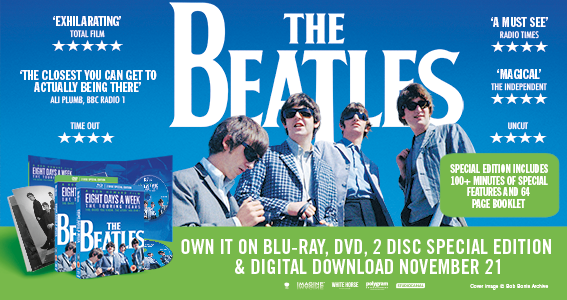 ---
If you can't read this newsletter or see the ads, please click here
It Was A Good Week For... HMV, Sainsbury's and Zavvi, all noteworthy in the latest Kantar physical video market figures…
It Was A Bad Week For… DVD on the decline on both sides of the Atlantic…
The ongoing merry-go-round at the retail end of the business is continuing, as evinced this week by the publication of the latest Kantar Worldpanel physical entertainment market data, which runs through to near the end of Q3 (September 25 to be precise). And, in keeping with some of the recent figures, it was good news for Sainsbury's and HMV, who both performed well over the three month period. The former succeeded in growing Blu-ray sales, while the latter also enjoyed a strong Blu-ray performance, seeing its growth out-perform the overall market. Zavvi was also given mentioned alongside the other two for its performance over the quarter. Essentially, there are less shoppers, but they are buying more – while shopper numbers fell, Kantar noted the that a varied release slate and Blu-ray's performance helped the market counter both that and the ongoing decline in DVD sales. Here's Kantar's Fiona Keenan on the physical video market's performance: "Blu-ray's share of video sales grew by 20 per cent during the quarter, higher than at any point in 2015, as DVD continued to decline. Sales of Blu-ray were up 12 per cent year on year – helped by big action releases particularly well-suited to viewing in high definition, including Batman v Superman and Captain America: Civil War. Sainsbury's was the big winner in Blu-ray, growing sales by almost a third, while HMV also grew ahead of the market with this format – up 14 per cent year on year." In other entertainment sectors, HMV performed strongly in the music sector, overtaking Amazon and making it into first place as the country's largest physical music retailer, seeing its share grow by more than three per cent. In the the games market, Game is still ahead of its rivals, but digital games are now poised to overtake physical as the leading value operator.
Meanwhile, on the other side of the Atlantic, and beyond, UK acquisitions executives, sales agents and a whole lot more have been heading out to Santa Monica for the annual American Film Market event, aka AFM. A few of our contributors and contacts are out there, so what, we asked them, was the mood of the event? Have the recent upheavals in the industry, not least in the independent sector, with companies such as Metrodome failing, affected the mood out there? Are UK companies being more cautious? Here's our anonymous, non-attributable correspondent on the week so far: "You can feel a certain amount of caution or enhanced feeling of responsible buying but people are here, they're active, the projects seem to be of a relative higher quality. It definitely feels subdued, a little underpopulated overall, but not apocalyptic."
---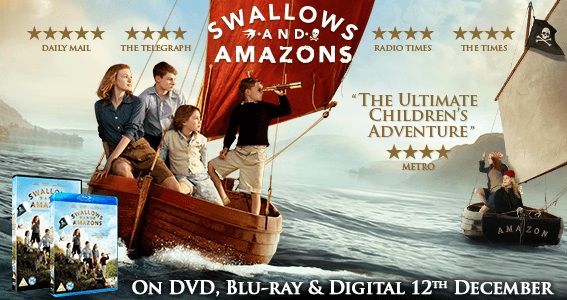 ---
And back in the UK, how has the market been performing in the post-Halloween, post-half-term week? Well, it's been another good seven days for Warner, which, according to the Official Charts Company's midweek bulletin, was sitting pretty in the top slot with The Legend Of Tarzan. The latest take on the Edgar Rice Burroughs tale was ahead of eOne's Oasis documentary Supersonic at the halfway stage, which was, in turn, in front of Central Intelligence, the Kevin Hart and Dwayne Johnson starrer at number three. Star Wars The Force Awakens got a new boost thanks to the release of the 3D version of the latest addition to the saga, with the lavish collectors edition helping catapult it back up the charts all of 81 places to number four. Other new entries included Outlander Series 2 at number eight, with The Neon Demon at number 19, with The Fall arriving on the back of its much talked abou TV transmission at number 32 and another Paw Patrol release, Pups Save Christmas at number 39.
Back to that number two spot and Supersonic has followed its strong theatrical bow from eOne, which is proving itself as a master of the release of this ilk following the likes of Bobby. The brothers Gallagher were, for once, singing from the same hymn sheet, with both of them giving them the release support through social media. eOne's own activity included above the line support in the shape of radio, vod, digital display and press advertising. With strong support from retailers – many are confident it will be one of the year's big gifting titles – eOne believes it's "very well placed to do a big number up to Christmas". As the company's Tim Westbey said: "Everyone's f**king mad fer it!"
Last weekend saw the bi-annual MCM Comic Con event touching down for its autumn stay at the Excel centre in east London, as we noted here on the newsletter. And, true to form for the event, the popularity of which continues to grow, visitor numbers were up – a total of 131,308 fans went through the door over the three days. Commenting on the event, MCM's Gary Burns said: "We've barely recovered from a fantastic weekend. It's got to the point where 130,000 plus visitors seems the norm and that puts us firmly in the same conversation as the big cons across the pond. Without a doubt we had our most diverse line up of content yet, with Saturday seeing UK hip hop artist Akala tear it up on the gold stage in front of around 1200 fans, with a world first performance of his graphic novel Visions — not to mention the haunting excerpt from Ruins. Team Rwby proved a huge hit across the show with huge queues to see them wherever they went. (They also won our twitter poll as highlight of the show.) Channel 4's Humans cast returned to a welcoming audience of over 1000 people in the Platinum theatre — and MCM London Comic Con debutants from Doctor Who spinoff Class had a ball in there too. A Cartoon Network double-bill earlier on Saturday saw The Amazing World of Gumball with its first ever Comic Con panel, keenly followed by the ever-popular Adventure Time. Sunday saw mixed martial arts fans Scroobius Pip and Bryan Lacey join us — and probably the most exciting British fighter in the sport, Michael Venom Page — for a Q&A preceding a UK premiere of MMA doc The Hurt Business. Family adventuring was also in evidence with Michael Landes and Ophelia Lovibond dropping in for a panel on Sky's Hooten & the Lady. Essentially, there was something for pretty much everyone at the show and we're looking forward to coming back bigger and better in May (26-28) next year."
The Manga imprint has been key to the success of the MCM show, and it was out in force again for the event. Here's what Jerome Mazandarani, who oversees the label and sister company Animatsu, had to say about it: "MCM London Comic Con was fantastic. We expect attendee numbers to have reached an all time high. It was our second Con utilising the new MangaUK stage area, which has been a massive success with the fans. We hosted live anime karaoke throughout the three day weekend, RWBY cosplay masquerade and much more. We were promoting Transformers The Movie 30th Anniversary edition, POKEMON Movie Trilogy Steelbook edition and Digimon to name a few and further establishing Manga in the minds of the trade and consumers as a house of killer brands and IP. We also hosted our friends from Roosterteeth.com and their hit anime action series, RWBY. We sold out of all of our Roosterteeth merchandise and home video offering. It was amazing. We were also talking up our global acquisition, the delightful anime feature film, In This Corner of the World, which opens in Japan on November 12 and international territories starting in March. Our Steelbooks for Transformers and Pokémon are two of the years best-selling HE titles on Amazon. Q4 is going to be big for Manga. We also announced MANGA's acquisition of YuGiOh The Movie: The Dark Side of Dimensions from 4K Media. It will be launching on 120 screens nationwide on February 1 with home video schedule for May."
---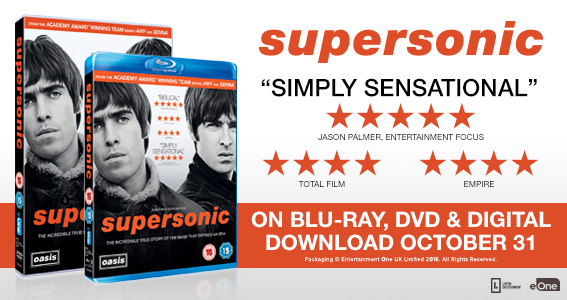 ---
It was good to see the majors now starting to have an increasingly visible presence at the MCM Comic Con, the latest to join the exhibitors was Sony Pictures Home Entertainment, there selling a range of its titles and flagging up the imminent release of the new take on Ghostbusters. All of which leads us on neatly to the forthcoming biggie due from the studio, with Ghostbisters arriving on digital on Monday and on pyhsical formats a fortnight later. Outlining the campaign and plans for the release, SPHE's Kate Jeremy said: "We're incredibly excited for the launch of Ghostbusters and the campaign is already off to spooktacular start! We ramped up awareness during Halloween with a truly standout experiential installation at MCM London Comic-Con, generating fantastic engagement and social buzz and proving just how popular the Ghostbusters franchise continues to be. Online features with director Paul Feig and brand partnership activations have also launched, exciting fans and appealing to a whole new generation of families. Monday sees the release on digital EST and there is plenty more to come ahead of physical release on the November 21, ensuring that Ghostbusters stays puft at the forefront of consumers' minds in the run up to Christmas."
Another week, another big TV series launches with a huge marketing push behind it, with similarly strong viewing figures to back it up. The series was Humans, the Channel 4 outing airing on Sunday nights, backed up by support from the station's mighty marketing machine. The series debut, up against tough competition from other programmes, drew in more than 2 million on its bow. And the subsequent home entertainment release is due from the Channel 4 imprint via Spirit early in January. It follows a strong end of 2016 and beginning of 2017 for Spirit, with the sales company looking after the the likes of Young Pope and The Missing, both already covered here, for its labels Dazzler and RLJ. Commenting on Humans, Spirit's Robert Callow said: "The first series of Humans was fantastically well received, it was hard to miss the launch of Series 2 and I'm delighted it's got off to such a fantastic start. We are really looking forward to bringing this to market early next year adding to the slate of, high quality, award winning, thought provoking and incredibly commercially successful TV series that the Spirit family of labels offer to the market. As ever I would very much like to recognise and thank all of our retail partners for the tremendous level of support they have shown to the TV genre this year and in particular our Q4 slate of releases."
In the meantime, there's lots to come from Spirit, not least the release of a clutch of titles from the stand up comedy sector, with a trio of familiar names returning to the fray through the company. It proves again the worth of a company such as Spirit forging close relations with artists and their management companies as well as production arms. The three, all due on November 28, are Tim Vine (with Tim Timinee Tim Timinee Tim Tim To You, definitely the best titled release among this year's crop of live comedy releases); Alan Davies (with Little Victories seeing him return to the stage once more) and Stewart Francis, with another cracking title for a release, Pun Gent. Commenting on the range, the company's Robert Callow, again, said: "The comedy market has undergone quite a lot of change over the past couple of years but the opportunity to generate sales on well-established quality comedians remains vibrant during the crucial gifting period. All three of our artists this year have a fantastic pedigree and we are working closely with them to ensure their profiles will be flying high off the back of various sofa appearances and, in the case of Alan, this year's Royal Variety Performance."
More homegrown TV action and more from Spirit as the company's distributed label ITV Studios Home Entertainment enters something of a purple patch as, hot on the heels of Victoria and Cold Feet another batch of strong titles arrive on Monday November 7. Marketing manager Samantha Blachon said: "With three of the biggest drama hits of 2016 – the much anticipated return of Poldark, the lavish new Victoria and return of BAFTA winning Cold Feet – we are working hard with Spirit and retail as the gifting season escalates. We are very proud of these programmes and delighted they have resonated so well with viewers. Victoria has topped the TV charts on release, whilst the drafting of Cold Feet Series 1 to 5 and Poldark Series 1 has been excellent. With Poldark Series 2 and Tutankhamun releasing on the November 7 we have more perfect gifts for all fans of high quality drama. We are beyond pleased with the support DnA PR has provided Victoria with a press event at Kensington Palace and the Poldark set visit competition being set up with Richard Leon PR. The soft launches, with great PR coverage has set the titles up well and we are looking forward to the roll out of the rest of our Christmas campaign. The strength of TV drama and British drama in particular is as high as ever and it is great to have retailers supporting the category and titles performing so well."
---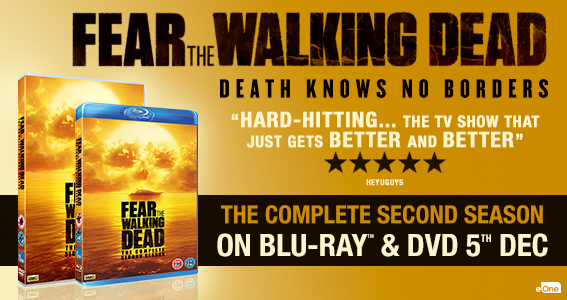 ---
It's as busy as ever at the BFI, barely has the organisation kicked off its new season Black Star, the latest in its ongoing themed events and celebrations, complete with allied DVD releases (Pioneers Of African American Cinema is due in a couple of weeks to tie in with that, one of half a dozen special Black Star-related titles), than it's set its sights on the next one… And January and February sees a celebration of the work of legendary director and modern great, Martin Scorsese. And as ever, as well as a season at the BFI Southbank and other venues, including a re-release for Goodfellas and Taxi Driver, there's a hefty retrospective and a chance for its DVD arm to get in on the act too, with planned releases of Who's That Knocking At My Door and Alice Doesn't Live Here Anymore. The full details on those are still being confirmed, but in the meantime, the BFI's Stuart Brown said: "Martin Scorsese's contribution to cinema is unique and unparalleled; not only is he is one of America's finest filmmakers with a remarkable body of work, but he has also, through his non-profit organisation, The Film Foundation, brought back to life many classic, silent, independent and world cinema titles that might otherwise have disappeared from view. Scorsese's own films are formally inventive, original in style, expertly cast, full of insight and highly entertaining. The BFI are thrilled to be bringing them back to the big screen where they belong".
As these details were being released, the organisation also took the opportunity to unveil the rest of its Q1 slate. Alongside the planned Scorseses, there are releases in January for El Sur, from Spirit Of The Beehive helmer Victor Erice and described by Little White Lies as "perfection" and a new restoration of Charlie Chaplin's Essanay Films. Into February, there is, at last, the arrival of The Crying Game in an all-singing, all-dancing Dual Format edition, director Isaac Julien's newly remastered Frantz Fanon: Black Skin White Mask and the recently restored Chinese epic The Spring River Flows East. Into March comes the first ever UK releases for two films by Philippine director Lino Brocka, who was a influence on the aforementioned Scorsese and whose own Film Foundation restored both films. Commenting on the slate, the BFI's Ben Stoddart said: "As always with our release schedule, Q1 2017 will see an eclectic mix of amazing titles, from the comic genius of Charlie Chaplin, to Neil Jordan's Oscar winning The Crying Game. Many of these titles have been somewhat neglected when it comes to having the home entertainment releases they richly deserve, and we look forward to putting that right with well curated, extras laden editions which I'm sure audiences old and new will enjoy discovering."
A title we've been tracking for some time now, Elstree 1976, directed by Raygun reader Jon Spira and charting the making of and less famous characters involved in the original Star Wars film, shot on the outskirts of London, is finally set for release on November 14 courtesy of Soda. Commenting on its impending release, the company's Louise Rae said: "The Elstree 1976 DVD has come out looking absolutely gorgeous, and we're initially targeting core Star Wars fans with the help of the director and cast-members getting involved in signing copies. With Star Wars mania due to strike back in December, it'll be a great gifting prospect and I'm sure will wind up in many Christmas stockings this year. We're targeting a wider audience on digital, with the film and its cast members holding irresistible charm even for those who don't know their sand troopers from their stormtroopers. One digital partnership in particular, which is a first for us, will have the film popping up where you'd least expect it online from release on November 14."
And, as is traditional around the time of a film market, there's been a few big announcements in the past seven days from assorted distributors, production companies and sales outfits about pick-ups and films set to shoot. One of the key ones is the announcement that documentary specialist Dogwoof has picked up the UK and Irish rights to George Best: All By Himself, a documentary looking at the troubled footballing genius. The film all be released at cinemas and on home entertainment in 2017 and looks at the by turns tantalising and equally traumatic life of football's first rock and roll star. Commenting on the acquisition, Dogwoof's Oli Harbottle said: "We were immediately excited when we first heard that the story of George Best was being made into a feature documentary a few years ago. With the hugely talented Dan Gordon as director and the combined heavyweight experience of both Fine Point Films and Passion Pictures as producers, the end result doesn't fail to deliver. We're looking forward to sharing the film with audiences in the first quarter of 2017." Producer Trevor Birney added: "George Best is a global icon and our aim was to make a high end feature documentary for an international audience. Our objective was to bring the story of George Best to another level, delving deeper into the complicated threads of his life to examine both his huge success and his darkest moments as he struggled with alcoholism, which defined most of his later life."
Meanwhile, Lionsgate has also unveiled a new signing, picking up rights to release Churchill, the forthcoming biopic starring Brian Cox as the wartime British leader. It adds to an increasingly strong UK slate from the company, which further bolsters an already impressive line-up for the company from the US. Zygi Kamasa, CEO of Lionsgate UK and Europe said: "As a company we've always taken pride in being the largest supporter in distribution of homegrown talent and material, and I'm delighted to say that this year is no different. I'm exceptionally proud of our upcoming slate and what looks to be our strongest year ever. To be able to release British films and support British talent within a slate that includes the festival sensation La La Land, one of the best reviewed films of the year, and blockbuster titles Power Rangers and Valerian is a truly unique opportunity for us as a studio."
---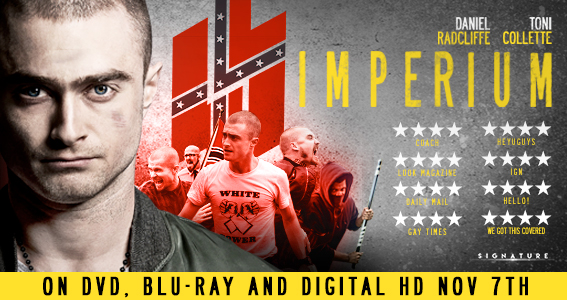 ---
The award for PR and social media initiative of the week must go to new svod operator Shudder, which unveiled a four-hour long compilation of screams taken from films available on its service That's right, four hours' worth of terrified shrieks and more. You can listen to it, should you so desire, here. Shudder has also unveiled a new partnership with podcast specialists The Paragon Collective, launching a new weekly horror anthology series, which will be available first through its own service.
And a good week for Blu-ray in the US, latest sales figures show sales continue to rise, although not enough to counter the fall in DVD sales. But thanks to subscription video on demand, overall spending rose to $4.17 billion, four per cent up on the previous quarter…
Union boss Len McCluskey, fresh from campaigning for Jeremy Corbyn as Labour leader, has penned a letter to the BBFC raising objections to plans Unite said would see five examiners laid off at the classification organisation. The move, the union said, would see younger, inexperienced compliance officers replacing the more senior examiners. McCluskey and Unite are urging the BBFC to reconsider, saying it could have serious implications for child protection. For its part, the BBFC said it had been in consultation with the Union and that its decisions and work was based on strict guidelines For McCluskey's comments, see below, but Unite regional officer Rose Keeping said: ""You can't put a price on protecting children and young people from the tidal wave of sexually explicit and very violent films and videos that are available in 2016. With less inexperienced examiners, there is an increased possibility that an unacceptable sex scene and/or one of extreme violence sneaking past the censors' net – this would be detrimental to the promotion of child protection that the government is actively supporting. We are also investigating whether what the BBFC is proposing for our members contravenes the age discrimination provisions in the 2010 Equality Act." A BBFC spokesperson said: "The BBFC's classification standards protect children and empower families. In making classification decisions, the BBFC has in place a structure that ensures consistency of approach and is based on published Classification Guidelines that are founded on large scale public consultation. The BBFC is currently in consultation with Unite in relation to this phase of the reorganisation of its examining and compliance functions which began in 2013. The BBFC must respect the privacy of the ongoing formal consultation process.
---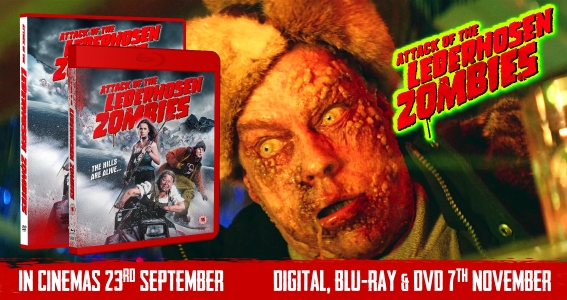 ---
"It has always been my impression that the BBFC has maintained the trust of the public, particularly in relation to its child protection responsibilities, through the recruitment of mature and experienced individuals who have come from a variety of backgrounds, both personal and professional. It seems to me that to replace those individuals with young, inexperienced, graduates is both unfortunate in terms of the BBFC's public persona, and, quite possibly, a case of age discrimination. Furthermore, I do not believe the public's trust, and especially that of many parents, will be enhanced by the knowledge that the BBFC is willing to lose the few examiners who view material on a day to day basis who are themselves parents, a status that brings an unimpeachable knowledge and understanding of child development."
Unite's Len McCluskey on the BBFC. (Words, to be fair, we never thought we'd write, which is the main reason for its inclusion.)
Trippy visuals, among other things (if you don't follow us on Twitter, that's a favourite phrase of ours) helped Doctor Strange take the number one slot after the half term week. Its opening haul of more than £9 million better than Marvel titles such as Guardians Of The Galaxy. Bollywood title Ae Dil Hai Mushkil was the only other new entry with in the top 10, with £617,400.
Good to see that Gareth Evans is getting back in the saddle, with the director of The Raid and its sequel – surely the finest action films of recent memory – this week being revealed as the man behind the camera for Apostle, which is like to to shoot early net year. The film will star hunky Dan Stevens (from The Guest, among others) as a man who travels to a mysterious island to resuce his sited who's caught up in some weird religious cult…
Another big announcement this week sees the news that Ghost Stories is going that Ghost Stories, the acclaimed supernatural thriller is finally set to transfer from the stage to the big screen. The film is currently shooting in Yorkshire, with the original team behind the production, Jeremy Dyson and Andy Nyman, still closely involved. It boasts a cast including the likes of Paul Whitehouse and Martin Freeman, is being produced by Warp Films and Lionsgate will release in the UK. Nyman and Dyson said: "Over half a million people have seen the play and now we are beyond excited to be bringing the film version of Ghost Stories to life. We adore supernatural thrillers and will be doing our utmost to ensure we give our audience an unforgettable experience that makes them laugh, scream and haunts their dreams".
Snake clowns. Next year's Halloween craze…
And in a big week for Warner trailers, here's more…
The one everyone's been talking about this week…
And now for something completely different…
Here's some Beatles band…
And another video trailer, this is due from Universal…
To subscribe to

The Raygun newsletter, please email
info@theraygun.co.uk
with subscribe in the subject matter
To unsubscribe, email
info@theraygun.co.uk
with unsubscribe in the subject
For editorial or advertising queries, contact
tim@theraygun.co.uk