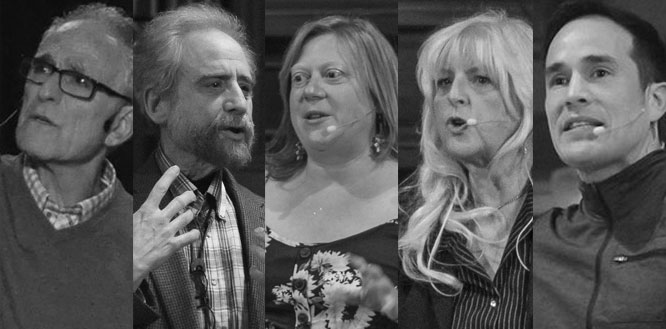 Kindness. Generosity. Sharing stories. Come, enjoy an evening of real, true stories with Urban Tellers® Frank Engel, Penny Walter, Warren McPherson and Portland Story Theater founders Lynne Duddy and Lawrence Howard. No need to make a reservation or buy a ticket because it's free! The Dallas Library and City of Dallas want you hear these five storytellers who are headlining the 5th Annual Dallas Storytelling Festival for the fifth time! These stories are suggested for 17+ and include stories of camping with three-year-olds and smelly dogs; doing everything you teach your students not to do; receiving a message of forgiveness from someone you bullied in middle school a long time ago, saying goodbye to your favorite uncle, and almost drowning in a cheap scuba mask. Doors open at 6:30 pm and stories start at 7 pm.
We hope to see you this Saturday at the Civic Center in Dallas!
May The Narrative Be With You!®
Photo Credits: Lynne Duddy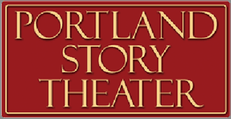 Portland Story Theater is generously supported by peole like you -- our individual supporters -- along with The McIvor Family Charitable Fund; Ronni Lacroute; Tonkon Torp; Diane Ponti and Ward Greene; John Moe; Polk Family Charitable Fund; Dana and Steve Dennis; members of the Portland Story Theater Board, Founding Circle, and Narrative Network, as well as by the Oregon Community Foundation; The Collins Foundation; James F. and Marion L. Miller Foundation; Meyer Memorial Trust; The Kinsman Foundation; The Autzen Foundation;
NW Natural Gas; and
The Oregon Cultural Trust.
Portland Story Theater is a 501c(3) nonprofit organization.
Your donation to Portland Story Theater is tax deductible within the limits of the law.
Thank you!