July's Wounded Warrior Mission A Success
I can't thank everyone enough who bought CD's & purchased MP3 players this past month. I'm proud to report a gracious amount of money was raised & sent in addition to the monthly Advance Guard program I'm enrolled in for Wounded Warrior Project:
www.woundedwarriorproject.org
Be proud! Cheers to you all…
A Few other quick pieces of news
It was an honor to be chosen amongst some of Wisconsin's best original artists for this weeks FoxCitiesHub.com / Appleton Post Crescent's downloadable album featuring artists from the Fox Valley. Best of all, it's free!
They've dubbed the album Fox Valley Playlist 1.0 & it's available as a free download at:
http://foxciti.es/FoxValleyPlaylist
(The album is a collection of 17 .mp3 files contained in a single .zip file.)
I just downloaded myself & there's not one song on there not worth listening to. Amazing talent.
Also, a huge thanks to everyone at 103.9 WVBO. I had a great time opening for the Steve Miller Band at EAA Airventure 2012. Thanks for such warm welcome Oshkosh WI. Keep listening to 103.9 Fox Valley!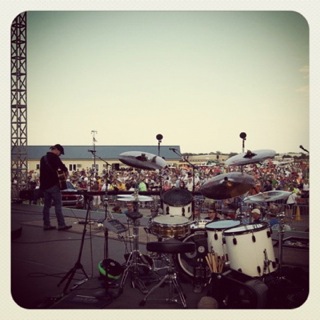 Peace & love,
Rob Anthony