HALF-YEAR REPORT IN FULL…
…4K, NEW RELEASE, DIGITAL GROW
BBFC UNVEILS 2017 NUMBERS
DEADPOOL GETS AN EXTENSION
SET-TOP DEVICE FRAIDSTER JAILED
AT THE MOVIES
TRAILERS OF THE WEEK
---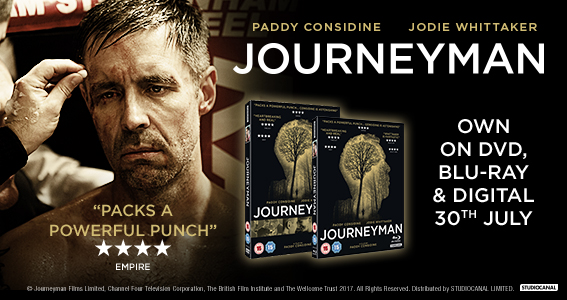 ---
If you can't read this newsletter or see the ads, please click here
It Was A Good Week For… 4K, new releases and digital among the strongest performers for the first half of …
It Was A Bad Week For… Apologies for the delayed newsletter, these are for reasons beyond our control…
Last week we trailed some half-year information and thoughts from BASE and this week the trade body has unveiled the full half-term report for the year so far. And there are encouraging signs mixing with some of the more sobering figures, showing that in what many perceive to be a declining market, growth and success stories are achievable. The headlines show that ownership is still important and the public has not fallen out with screen entertainment – more than 38 million copies of titles were sold across physical and digital formats in the first six months to the end of June 2018. And while DVD was down in share for those months, with digital retail (from 15 to more than 22 per cent) and, to a lesser extent, Blu-ray both showed growth in their slice of the entertainment pie. New release is also taking a bigger share, with 44 per cent of sales coming from new titles, up three points year on year. Last week we noted some of the individual successes, such as The Greatest Showman's impressive 1.4 million plus, which includes more than 500,000 digital sales, as well as the latest Star Wars, The Last Jedi (1.03m), Paddington (835,000), Jumanji: Welcome To The Jungle (600,000) and Black Panther (513,000) and BASE added more digital figures too. EST, under its new Download & Keep guise, is still growing, up 27 per cent on the corresponding period last year, while average consumer spend is also up to £31.50. Digital successes included Justice League (170,000 plus), Fifty Shades Darker (more than 120,000) and Blade Runner 2049 (more than 112,000 copies). Big new release titles are becoming increasingly important top 10 new releases contributed to 7.2 million units in the overall total, a rise of eight per cent year on year. That figure comes across both digital (up 21 per cent) and physical too (up five per cent). Catalogue sales still make up more than half the market, with catalogue titles less than 12 months old being the star performer, up four per cent year on year. 4K Ultra HD had a strong first half of 2018 too, where it now represents 12 per cent of the overall Blu-ray sector; all of the top 10 titles had their own ultra high definition SKU. Spending on Blu-ray increased, it took a share of a quarter of the market and the average price increased by 7.8 per cent, showing collectors are prepared to pay for quality.
Comment on the figures came from Liz Bales, BASE chief executive, echoing her words here last week. She said: "Liz Bales, Chief Executive at BASE, said: "So far 2018 has seen the home entertainment sector benefit from consistently strong performance across a broad range of titles, with films like The Greatest Showman and Paddington 2 underlining that audiences remain engaged with the category even as it adapts to changing viewing habits and tastes. Whether you consider the performance of the top 10, the rise in digital transaction or the increased consumer spend on high definition Blu-ray and 4K UHD titles, there is much to suggest that being able to access a film in your home first and in the best possible quality remains important to many, and so we look forward to an even richer slate of prospects as we move into the second half of the year. Robert Price, BASE chairman and md, Twentieth Century Fox Home Entertainment, said: "There is much to be positive about when considering the performance of the home entertainment sector so far in 2018, especially in the context of a challenging trading environment and unsteady consumer confidence. As an industry we must ensure our relevance to audiences sustains. We need to capitalise on successes where we see them and be bold and collaborative in approaching challenges and meeting the needs of a customer base still clearly very much in love with ownership and collection. Premium experiences especially deliver to the category the opportunity to stand apart from other options in the entertainment sphere, as do digital curation and a preparedness to trial new and forward-thinking models that place that curation at the heart of audience engagement with our products."
---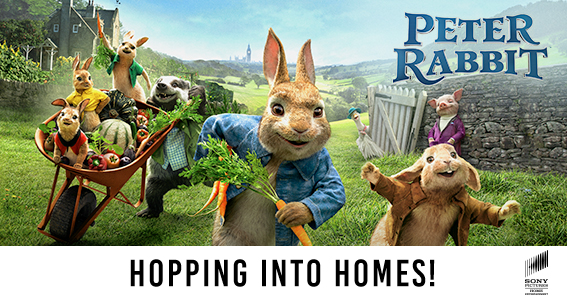 ---
The Greatest Showman was also among the titles that helped drive sales on Amazon's Prime Day, held over a bit more than a day and giving a fillip to the retailer's summer sales. Entertainment was one of the key areas alongside fitness, outdoors and tech items, with the DVD of the musical one of the key drivers. Prime Day was created to say thank you to our customers and has become an epic shopping event that Prime members in the UK look forward to each year," said Doug Gurr, UK Country Manager, Amazon. "The event is now so popular with Prime members that Prime Day 2018 became Amazon's busiest shopping event of the year so far here in the UK. Hundreds of small and medium-sized businesses also experienced success on Prime Day with some of our most popular deals purchased from sellers."
Across all retailers, the strongest seller of the week was Tomb Raider, the Alicia Vikander reboot of game to film franchise, which, according to the Official Charts Company's midweek bulletin, was ahead of the batch at the halfway point, having sold more than 42,000 units in its first few days on sale. This put it 15,000 units ahead of The Greatest Showman. Other new entries included Paul, Apostle Of Christ at number 15, Mom And Dad at 16, Tad The Lost Explorer And The Secret Of Midas at 23, Patrick Melrose at number 24 (see below) and Gringo at number 26.
Thursday was actor Benedict Cumberbatch's birthday and what better way for the Sherlock star to celebrate than see his latest vehicle, Patrick Melrose, where he plays the eponymous drug-addled wastrel, entering the Official Charts midweek bulletin, where it's on target to become one of the year's biggest sellers for TV specialist Acorn. It's in at number 23, and is set to enjoy fruitful sales for the company for the foreseeable future. Commenting on its success, Acorn Media's joint head of marketing Gareth Brown said: "When you're in the business of acquisition for DVD, you can't do better than a project with Benedict Cumberbatch above the title, and Patrick Melrose is about to prove that point. I'd lay odds that this will be our biggest new release DVD seller of the year. Nominated for five Emmys already and the BAFTAs some ways off, this is one of those rare titles that will make a little history – and a lot of people happy."
---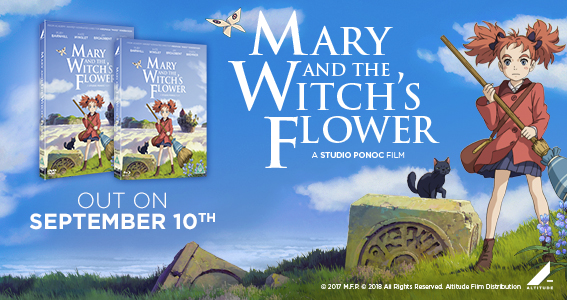 ---
Over in the digital world, Peter Rabbit has leapt onto digital platforms ahead of its physical bow on Monday July 23 and Sony Pictures Home Entertainment has been enjoying considerable success with the update on the Beatrix Potter classic. The film outperformed expectations at cinemas and its strong digital performance has, the major said, set it up nicely for its home entertainment bow. Commenting on the title, SPHE senior marketing manager Kate Jeremy said: "Following an incredible EST result, everything is set for a huge launch in stores on Monday. Our aim with this campaign was to present the title as a fresh and funny new take on a much-loved character, placing his British heritage front-and-centre. We are targeting families in a big way whilst also broadening out to an older, nostalgic audience who want to share the characters of their childhood with their grandchildren. Our strategy is three-fold: drive awareness ahead of release, eventise week one and sustain sales over the summer holidays. We have launched one of our biggest and most creative ATL campaigns yet across TV, cinema, social, print, radio and out of home mall and roadside digital 6 sheets. What's more, our retail partners are supporting to an almost unprecedented level with truly stellar set up. All in all, it will be impossible to miss Peter Rabbit next week!"
If you're anything like us at The Raygun, the publication of the annual BBFC report is one of the highlights of this or any year. Packed full of fascinating facts, it also provides an interesting snapshot of where the business is at. The latest is mo exception, with its stats over theatrical and home entertainment releases being particularly pertinent. The organisation saw 1.048 theatrical submissions in 2017, a whopping rise of 82 per cent compared with a mere 10 years ago. The number of video submissions has fallen from 8,201 to 6,662 between 2017 and 2016, and is almost half the figure from 2007. Digital submissions have continued to soar, up more than 25 per cent in the 12 months to the end of 2017, a total of 3,565, showing the growth of digital downloads and svod channels. We've broken down the figures into bite-sized pieces over on our website, but in the meantime, BBFC chief executive David Austin, said: "Our aim is to support children and families to make viewing decisions that are right for them whenever, whatever and however they are watching, be it cinema, Blu-ray or DVD, or Video on Demand (VOD). Going forward we will continue to carry out research to ensure that our standards are in line with what people across the UK believe and expect. "In February 2018 the Government designated the BBFC with new responsibilities as the age-verification regulator for online commercial pornography, under Part 3 of the Digital Economy Act 2017. This is due to our acknowledged expertise in assessing and classifying content, including pornographic content, and our longstanding experience of online regulation. The new legislation is an important step in making the internet safer for children." More on our website.
---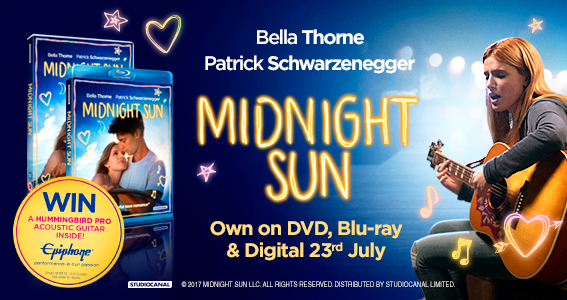 ---
Another week, another big announcement from Arrow, as the Arrow Video imprint made a surprise announcement on Friday July 13 alongside its sister Academy imprint. The latter unveiled The Early Films Of Olivier Assayas, pairing two of the French director's first offerings, Disorder and Winter's Child, together, and, in a shock move, genre specialist Arrow Video got in on the act with a big unveiling for a title which sits in the slot occupied last year by the BASE Award-winning The Thing. Candyman, the early 90s horror classic, will be getting similar treatment, with a 2K restoration, exclusive new packaging and artwork, a set of lobby cards, two booklets and a whole raft of extras, many of them brand new, including commentaries with director Bernard Rose and titular star Tony Todd. It went up for pre-sale as the announcement was made and scored well with consumers. Zavvi's Steve Cook said: "The launch of Candyman was our biggest success of last week. It was up against Arrow's BASE Award-winning The Thing launch last July and while the numbers were not quite as big, it still drove some good revenue over the weekend and customers love the packaging."
We've been teasing this one for a while, but it's great to see the legendary punk film D.O.A. A Right Of Passage finally getting a UK home entertainment release, some 40 years since it was filmed. The film follows not only the Sex Pistols' first – and final -– tour of the US, but also punk in London, with tons of scene movers and shakers featured, alongside the legendary (for all the wrong reasons) chancers known as Terry and the Idiots (anyone who's seen the film will know exactly what we're on about). Once mooted for release in the early 90s (we still have our old timecoded VHS copy), but later shelved, the film is an absolute gem. Unearthed for a September release by Second Sight – it's due on the 10th of that month – it shows there are still unreleased titles out there that stand a chance. Whats more, the indie has pulled out all the stops for the release, with a raft of extras created by Nucleus Films, including a lengthy interview with writer Chris Salewicz, who worked on the film, and a booklet with features and essays penned by the dynamic duo of The Raygun's very own Tim Murray and writer and critic Phelim O'Neill. Commenting on the release, Second Sight's Chris Holden said: "We were thrilled to pick this one up and finally be able to release this seminal piece of punk history. It's had a long history and seemed as though it would never see the light of day but the wait is finally over. We've had a great reaction to the news and will be seeing widespread coverage across the film and music press."
As noted here oft before, Nicolas Cage really is the gift that keeps on giving, with the sheer volume of releases continuing unabated, and, what's more, sales and interest in his releases showing little sign of diminishing. Latest in stores is Mom And Dad, the dark horror comedy starring the great man at his over the top best, alongside Selma Blair, as parents who, alongside others in their small-town, are struck by a strange affliction that sees them trying to off their offspring. It's off to a strong start in sales terms, appearing at number 16 in the midweeks, making it one of the week's highest new entries. And it is set to receive a further boost come Saturday as the Wreck Room in south east London – a pop-up rage room where visitors can take out their frustrations on furniture and other items – is getting a Cage themed make over, becoming the House Of Rage Room for the day as part of Universal's marketing for the release.
The next Cage release on the horizon is 211, an action thriller that sees Cage as a cop caught in the middle of a deadly bank heist and, again, sees the star ticking all the right boxes for strong genre fare. The title is due from Lionsgate on Monday July 23, whose senior marketing manager Susie Bould said: "Featuring the hero of Home Entertainment, the one and only Nicolas Cage, we are very excited to release action packed 211 on DVD and Digital Download. Supported by a targeted TV sponsorship, high voltage social creative spots, and a thorough PR campaign, this film sees Cage back at his best and we are looking forward to some strong results."
---
---
Meanwhile. Universal is reaching out to Christian communities to help push its religious epic Mary Magdalene, released on Monday July 23. The film, which follows the life of the saint. A PR-led campaign has targeted film fans through reviews and other coverage, while a specialist agency has been pushing the film on a faith-based platform to Christian groups. It is also working with the Mother's Union to further push it. Commenting the release, senior product manager Emma Sihra said: 'We have all very much enjoyed bringing this wonderful, high quality film to market."
2001: A Space Odyssey made a welcome return to cinemas last month, and the wider work of the inimitable Stanley Kubrick is the subject of Dogwoof's latest DVD release, Filmworker. Focusing on Kubrick's unsung right-hand man Leon Vitali, Tony Zierra's Cannes-premiering doc lifts the lid on the maestro director's approach to filmmaking, and also the exhaustive toll it took on those around him. Dogwoof's Daniel Green said: "We acquired UK rights to Filmworker just ahead of its UK premiere at last year's BFI London Film Festival and have been extremely pleased with the reaction to it on the big screen. There's a wealth of behind the scenes archive footage here that really helps to flesh out the man behind the legend, as well as humanise his hardest-working disciple in Leon. Kubrick would have turned 90 on 26 July, so now is the perfect time to rediscover his mad genius."
Also on Monday comes teen romance Midnight Sun, on Blu-ray, DVD and digital platforms, boasting social media queen Bella Thorne and Patrick Schwarzenegger as its leads. And Studiocanal has put together a social media friendly campaign for the teen-friendly release. As the company's Jess Briggs said: "We have a strong social and online presence to support the release, as well as an on-pack competition to win a Hummingbird PRO guitar to incentivise consumers at retail. We've secured key partnerships with Epiphone guitars, GuitarGuitar stores, Storm Watches and Pan & Ice & Sblended dessert bars, which all tie in perfectly with the film's themes and target audience. We're also hosting a competition winner screening at The Soho Hotel in partnership with singer-songwriter Sapphire and Shout Magazine to further increase the buzz amongst our young teen audience around the release."
We mentioned Acorn earlier and one of the next big releases from the company is the new reimagining of Aussie classic Picnic At Hanging Rock, now given a six-episode treatment as a TV series. It got off to a strong start despite going head to head with England's World Cup semi-final against Croatia, picking up more viewers for its second episode, rising well above the million mark. Commenting on the title, due out on August 20, Acorn joint head of marketing Helen Squire said: "We're thrilled to have this re-imagining of the acclaimed and much loved film and novel – and starring Natalie Dormer, hot off of Game of Thrones. Our entire company is inspired to return to light, white Victorian-style dresses, perfect for the current heatwave. The series itself, with the luxury of six hours to tell its story, has room to explore the myriad of possibilities that might explain this famous mystery. We're really happy to bring the release to Picnic fans, old and new."
---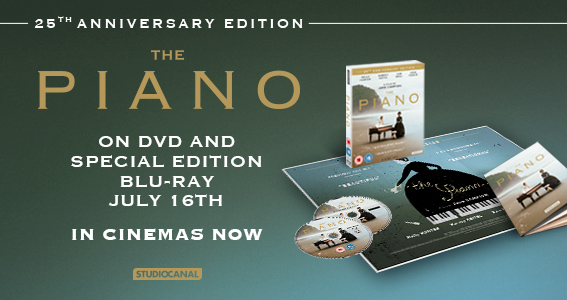 ---
As comic book fans and super-nerds flock to San Diego for the annual ritual that is Comic Con, there's been a flurry of activity on a global level from Fox to mark the impending release of Deadpool 2. The film arrives on September 7 on digital and 10 days later on physical formats and is being released in a new extended version. The new cut adds a further 15 minutes of footage excised from the hugely successful theatrical version and was due to get its first airing at the world's biggest comic and genre convention this weekend. The profile the film will receive from the screening and all the resultant activity around the event (there are Deadpool-themed toilet seat covers, as well as a panel on the film) will act as the perfect launch for the home entertainment release. What's more, the talent is heavily involved in the release too. Ryan Reynolds used social media to announce the extended version, noting that it was "longer, actionier, spandexier, adding: "Spandexier is totally a word. Ask anyone." Speculation is rife about what the extended cut will include, many expect X-Men baddie omega red to make an appearance, as well as Adolf Hitler, excised from an end sequence, with additional marketing clips, trailers and ads too. More on this in the coming weeks…
Due on Monday July 23 is the next title under 101 Films' Black Label, Rollercoaster. And as that one was ready for release, the company announced the next title for the boutique imprint, with Black Book, the Paul Verheoven comeback film, due on August 20. The company's Tim Scaping said: "Our Black Label is going from strength to strength, with the imminent release of Rollercoaster, bringing together the theatrical and uncut versions of the film for the first time, and the newly-announced Black Book following in August. The latter includes a brand new interview with Paul Verhoeven, which really elevates the release. We're working hard on producing extras for future releases and looking forward to sharing the details in due course."
More from the anti-piracy world, and a pirate streaming service owner and operator, who oversaw a network of illegal services via set-top devices has now started a five-year three month stretch. stretch after being sentenced at Newcastle crown court. John Haggerty, of Evolution Trading, Blyth, had admitted conspiracy to defraud and dishonestly supplying services for another. His wife Mary Gilfillan was given a two-year suspended sentence after the court heard they sold some 8,000 devices and set up their own streaming service, mainly to show Premier League games. They earned some £750,000 over a two year period and had set up a dummy company to squirrel away their ill-gotten gains. Speaking after the sentencing, FACT director general Kieron Sharp said: "This sentencing is another step forward in the right direction to tackling the issue of illegal streaming. We will continue to work with The Premier League, Industry and Law Enforcement Agencies across the UK to clampdown on the sale of illicit streaming devices as they pose a real threat to the creative industries, the UK economy and the livelihoods of the 1.9 million people working behind the scenes of our favourite sport, TV and film. The public should be aware that selling devices or subscriptions that allow access to premium content you normally pay for is illegal. Similarly using one of these methods to stream premium TV, sports and films for which you should have an official subscription is also breaking the law."
Diary date and ERA has announced that Universal md Ian Foster, the former EUK and Demon staffer who not only oversees the UK's home entertainment arm for the studio, but other territories as far afield as Brazil, Japan and the Nordics, will be keynote speaker for the special 30th anniversary event. He will join the likes of Jo Twist from games trade association UKIE and Hartwig Masuch, worldwide chief from BMG for the special event on September 19 Commenting on his appearance, Foster said: "The pivotal role retailers play in the home entertainment industry remains critical to the success of our business. I am delighted to accept this invitation to continue the conversation with many of our most valued partners during this dynamic period of change." ERA CEO Kim Bayley said, "A successful entertainment industry depends on close collaboration with our suppliers and we are delighted that Ian has agreed to come and share his thoughts on the future of video."
---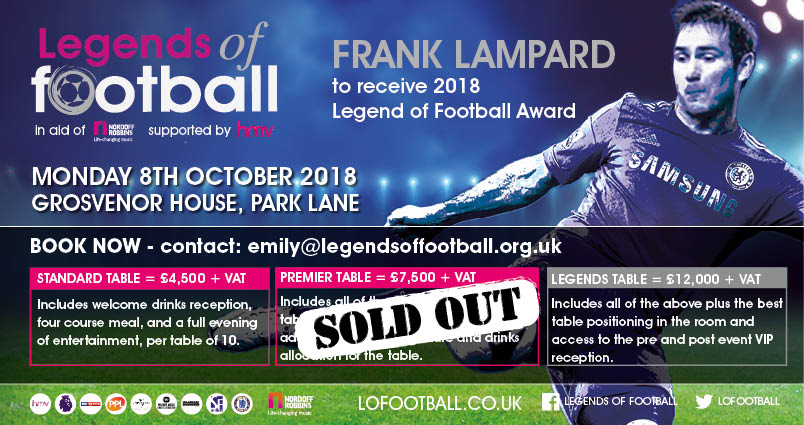 ---
"Technology has completely transformed the way people are able to watch TV and the days of being tied to a TV schedule are well and truly behind us, with streaming services now officially the preference for the majority of viewers. The word 'officially' is key – because what these figures from Ofcom don't take into account is the many hundreds of thousands of people who are streaming TV in the UK through unlicensed services and sites. The idea that services such as Netflix and Amazon Prime have eradicated piracy is a fallacy. Our figures show that global piracy has increased year-on-year, in spite of the rise of streaming services. The UK had 4,776,616,717 total visits to film and TV piracy sites in 2017 alone. Piracy audiences are one of the great untapped pools of wealth – they have extremely high intent to access content but are often simply unable to. Finding ways to access this audience could be the secret bringing higher profits back to broadcasting."
MUSO head of film and TV Chris Anderson on OFCOM figures that Netflix and Amazon and streaming services have overtaken traditional TV for viewing…
Netflix has unveiled plans for a whole series of programmes based around properties form comic artist Mark Millar and his Millarworld empire that the streaming service acquired last year. There are no less than two series – based on Millar's Jupiter's Legacy and American Jesus – and three feature films (Huck, Empress and Sharkey The Bounty Hunter) I'm development from the new arm. Millar's creations have already proved to be feature success, with Kick Ass, Kingsman and Wanted. It's the kind of ambitious plan that could end up seeing Millarworld rivalling bigger comic book empires too…
It's taken an eternity to make it, but it looks as if a big screen version of Cats is on the way. Given the success of musicals in recent years, a new adaptation of Andrew Lloyd Webber's musical should be a banker, even more so given that the d cast includes the likes of Taylor Swift and James Corden…
Like water flooding into a series of caves during monsoon season, the number of films about the dramatic Thai cave rescue keeps on rising. There are now a whopping six said to be in development. Amid Hollywood executives – and other producers from different territories – waving chequebooks around, the Thai authorities are now setting up a body to oversee and give the nod to films in development, giving them an official seal of approval to tell the story…
Follow us on www.twitter.com/theraygun…
More from SDCC next week, but here's Shazam…
"Not safe for work, school, parents, or fragile male egos…"
Loads of great reviews for this…
You're on The Raygun newsletter mailing list, which has been running for eight years, because you requested it, have been recommended to us or sent us emails. You can unsubscribe at any time, if you're daft, using the link elsewhere or by emailing as below. But of course, you don't want to do that, do you? We don't share your information with anyone else, we don't like cookies and we're the good guys. We care because you do…
To subscribe to The Raygun newsletter, please email
info@theraygun.co.uk
with subscribe in the subject matter
To unsubscribe, email

info@theraygun.co.uk

with unsubscribe in the subject
For editorial or advertising queries, contact

tim@theraygun.co.uk