just writing to let you know we're 
hosting an open house tomorrow Sunday 22nd December to 
celebrate
What Cheer Records + Vintage's 
21st Anniversary! 
it's where all the cool cats will be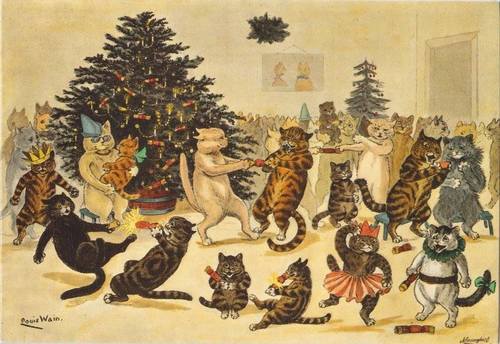 What Cheer 21st Anniversary / Holiday Party
this Sunday 22nd December 

437 Angell Road 
N. Providence, RI 02904 


click here
for the Facebook
event page
11am - 4pm 
Free!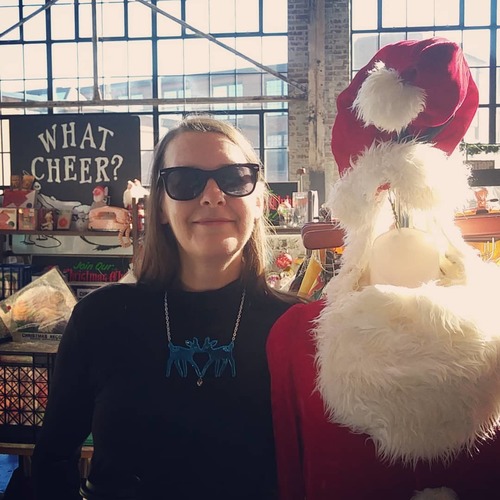 this is happening at our house in North Providence, RI

. 
park along the street - we live in an old white farmhouse with 
a white picket fence along the street. please park along the 
fence on the street and either come in the front door or 
the side door down our driveway. please respect our  
neighbors and don't block any driveways or cars in. 

when using GPS etc. be sure to include N. Providence in 
your search, as there are two # 437 Angell Roads on our road 
and you want the N. Prov one and NOT the Lincoln one. 







since closing our final retail location in 2017 we've been 


busy building up an extensive inventory of records, vintage and 




antique goods. we're very much still at it, but we miss seeing 




our customers in person, so we've decided to open up our


home for

one day only - this Sunday 22nd December

. 

we appreciate your support for all these years. 

and just like the old days at our shop, this event is 
sponsored by our friends at Narragansett Beer so you 
can have a tallboy and shop at the same time! we'll also 
have snacks and other refreshements.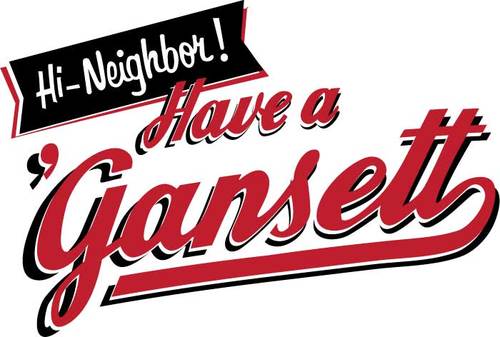 and we'll also have our piano and an acoustic guitar 
available for anyone wanting to play a holiday song or two! 

we started What Cheer in 1998 with a booth at the now 
defunct legendary This & That Shoppe on Wickenden Street 
and saved all our profits to open our own retail shop, which we 
did the following year in November 1999 in a small Hobbit Hole 
of a space in Wayland Square (now paved over and a bank) 
until losing that space after nearly 14 years. we then relocated 
to the corner of Angell and Thayer Street but closed there due to 
landlord / lease issues. while it was sad to leave retail behind, 
the timing was right -- retail traffic on Thayer (and elsewhere) 
had slowed, and at the same time costs had risen, so we 
turned to the internet to keep our business alive. both of us 
have also have had serious health issues since closing the shop 
so having the tie and flexibility to work from home 
has been a savior to us.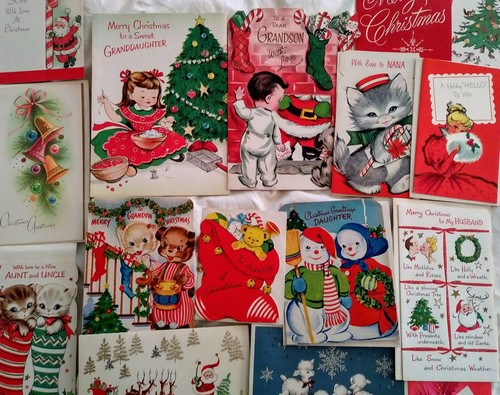 for this event we'll
 have our entire online inventory 
of records, CDs, tapes and other music items available for 
perusal and purchase -- at

21% OFF this Sunday only

! we'll also 
have several
 'greatest hits' from our retail shop days there and 
on sale, 
including our huge selection of
Christmas
/
Holiday
records, CDs and cassettes, cards & decorations. 

we'll also have a stash of
Edward Gorey
prints, 
trading cards, vintage clothing & accessories, 
magazines, postcards, trading cards, etc.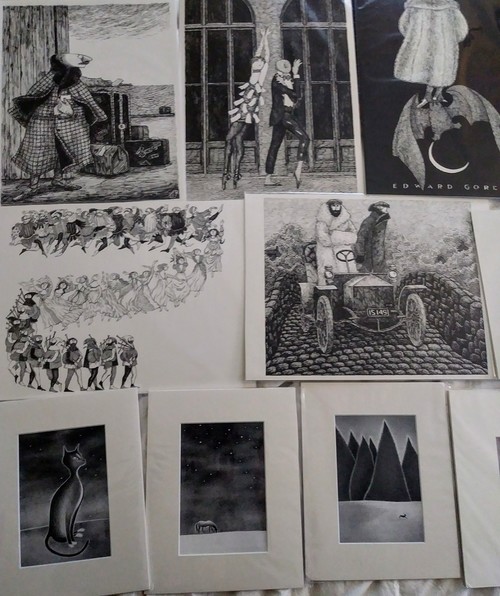 and
What Cheer
's own
Jennifer Daltry
recently 
created 31
original illustrations
/
drawings
as part of 
something called 'Inktober' where artists around the 
world all worked to create a drawing a way for 
a month. 
she'll have them all available
for
just $100 each this weekend. 

Jennifer's Inktober pieces can all be seen here 
and if you'd like to purchase any of the unsold pieces 
but aren't local they can be shipped anywhere 
in the world with shipping charges added. 


artwork by Jennifer Daltry will not be part of the sale

.