FROM DARKNESS, COMES LIGHT
THE YEAR SO FAR: OFFICIAL CHARTS DATA UNVEILED
BFI LAUNCHES ONLINE PLAYER…
THE RAYGUN JOINS TRUST PANEL AT THE LFF
TARTAN MOVES UNDER THE 'DOME
KALEIDOSCOPE'S GOT BIG SHOES TO FILL…
…AND EXPERIMENTS WITH STRATEGIES
DYER'S VENDETTA ARRIVES TWO DAYS BEFORE 'ENDERS BOW
---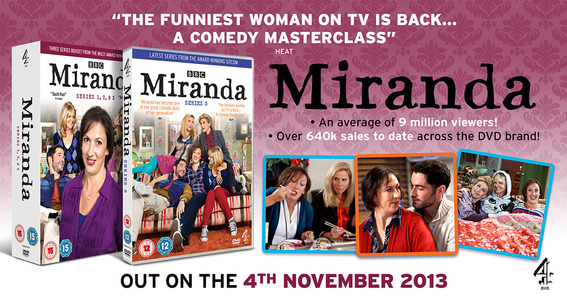 ---
I
f you can't read this newsletter or see the ads, please click
here
It Was A Good Week For
…
Paramount, as Star Trek Into Darkness topped the September sales charts…
I
t Was A Bad Week For…
Our long-serving laptop, which chose today to give up the ghost…
The start of October marks the official start of the all-important Q4 season, with Monday October 7 seeing the first releases of the final quarter of the year arriving in stores. So what better time than to look back not just at September but the year so far. According to the Official Charts Company, DVD sales for the year are down a touch under 10 per cent, with a total of 91.2 million units sold, although Blu-ray continues to grow – sales of the high definition format are up 21.9 per cent in 2013, with some 12.3 million units shifting. September saw the magic 100 million unit mark being passed, thanks in no small part to Star Trek Into Darkness, which outsold Iron Man 3 in September, no mean feat. In total it sold 684,000 units, not including box sets. The Official Charts Company's Martin Talbot said: "After a quiet summer, September certainly kicked the market back into gear, with big new titles such as Star Trek, Iron Man 3 and Fast & Furious 6 leading the market." Skyfall is still the year's runaway winner, topping both the DVD and Blu-ray sales charts for January to September. Looking forward t Q4, Talbot said: "At this time of year, it's all about the final quarter and the release slate looks incredibly strong. While movies are led by Man Of Steel, Despicable Me 2, Monsters University, Behind The Candelabra, Pacific Rim and Alpha Papa on their way, television titles include latest series of Breaking Bad, Mad Men, Modern Family, Glee and Downton Abbey. It is hard to see a single demographic which isn't targeted by something on that schedule."
To the swish Century Club in Shaftesbury Avenue in the heart of London's West End for the official launch of the BFI Player, the organisation's new online video on demand service. Opening the proceedings, BFI supremo Greg Dyke said that the player could do the same for film around the UK that the BBC iPlayer did for television. The BFI is digitising its vast catalogue to go on the player, much of it, particularly shorts, behind the scenes footage, talks and much more will be available for free. Some films and shorts will cost either £3.50 for high definition, £2.50 for standard definition and £1 for selected shorts. There will also be day and date theatrical and vod releases, costing around £10. The first of these will be Epic Of Everest, the BFI restoration of a silent film tracing an attempt to climb the mountain in the 1920s. It will air on BFI Player on the same date as its London Film Festival gala screening. The next day and date title will be Curzon's acclaimed The Selfish Giant. As suggested by that release, the BFI Player will include titles from other distributors. The service launches next week, riding on the back of the opening of the London Film Festival, the BFI will be constantly adding to it. It will have seven different collections, BFI London Film Festival Presents, with films and highlights from previous festivals and red carpet and talent interviews from this year's event, Backed By The BFI, highlighting films supported by the organisation's Film Fund, Gothic: The Dark Heart Of Film, Edwardian Britain, Sight & Sound Selects, Cult Cinema from the BFI's wonderful Flipside imprint, and Inside Film. In response to a question from The Raygun at the launch, the BFI's Ed Humphrey said it the BFI Player would co-exist alongside its established DVD and Blu-ray operation and added there was no evidence to suggest it would cannibalise or damage sales. In an official statement Greg Dyke said: "The launch of the BFI Player is a defining moment in the BFI's 80-year history – it will unlock the past, the present and future of British film and, most importantly, offers a new deal for UK audiences by ensuring that as many people as possible across the UK get access to great films. I'm really excited about the BFI Player's potential. The BFI is pivotal to identifying great films and nurturing and giving a voice to great filmmakers in the UK and now offers a platform to take these stories out to whole new audiences." We'll have more on the BFI Player on our website shortly.
---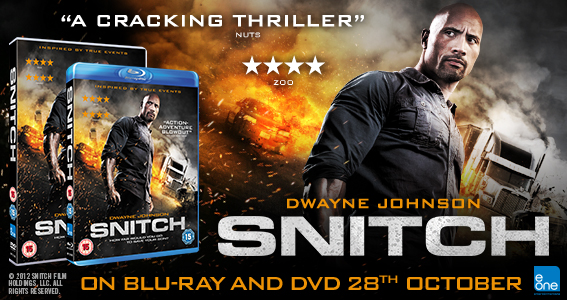 ---
Sticking with the BFI and the aforementioned Epic Of Everest, we were lucky enough to see a preview of the film, and we've been raving about it ever since. It really is an outstanding piece of work and it looks fantastic. The BFI is hoping it will mirror the success of The Great White Silence, which was the big LFF restoration and subsequent video success story two years ago. Commenting on Epic Of Everest, the BFI's Phil Roberts said: "The BFI had huge success with The Great White Silence in 2011, bringing silent archive film to new audiences, and we have similar expectations for The Epic Of Everest. George Mallory is one of the revered heroes of British adventuring and our extensive marketing campaign will target the history and heritage audience, the climbing / mountain community as well as film fans. The Epic of Everest will be released on Dual Format Edition on 20 January 2014." The BFI's Jane Giles added: "We're delighted to work with Simon Fisher Turner again on his new original score for the film. Personally I'm knocked out that Cosey Fanni Tutti will be playing the flugelhorn live at the LFF Gala show!" Our more astute readers will, of course, know her work with seminal band Throbbing Gristle, among others.
Mention of the London Film Festival brings us on to news of an exclusive event due to be held as part of the festival. The Industry Trust has put together a debate, due to be chaired by radio and TV presenter Edith Bowman, taking place on Monday October 14. She will be joined by the Trust's own Liz Bales, Orlando Parfitt from Yahoo! Movies, film producer and Distrify founder Peter Gerard, Mark de Quervain from Findanyfilm.com and The Raygun's Tim Murray. The debate will focus on piracy and the audience should include a raft of film bloggers, who have all been invited to the event. Spaces are strictly limited and available on a first come first served basis for the event, due to be held at the BFI Southbank with a 9.30 for 10am start. To reserve your place, email katy.carter@industrytust.co.uk…
---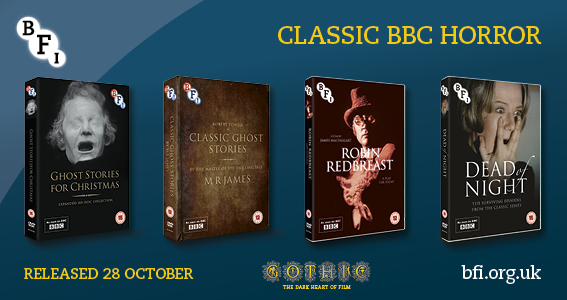 ---
Also from the Industry Trust, and the organisation officially unveiled its new Moments Worth Paying For ad on Friday October 4. It continues to celebrate great film moments and their worth and this time around, as we revealed here recently, it features The Hunger Games: Catching Fire, due from Lionsgate. As well as featuring the forthcoming blockbuster, it also directs audiences to the Trust-run website FindAnyFilm.com. In a first, online viewers will be able to use a tool developed for FIndAnyFIlm and book seats for the film; after they've done that, they'll be directed to physical and online of versions of the first Hunger Games film to rent or buy. Liz Bales, Director General at Industry Trust for IP Awareness said: "We're delighted to be working with Lionsgate UK on the latest film in The Hunger Games franchise. Our partnership, leveraging the new FindAnyFilm cinema booking tool, promises to not only inspire viewers to choose official film, TV and video services, but also to convert campaign views into direct sales across formats. We're now into our third year of the Moments Worth Paying For campaign and independent tracking research from ICM shows our campaign is continuing to resonate with audiences. And by continuing to evolve the campaign to dovetail with innovations in the service delivered by FindAnyFilm we can continue to address the key drivers of piracy." Nicola Pearcey, md for home entertainment and new media at Lionsgate added: "This is the second collaboration between Lionsgate and the Industry Trust and we're proud to continue working with them on educating audiences on the value of creative content. This trailer will really resonate with audiences who have waited 18 months for the next chapter of Katniss' journey, with their patience making the movie experience all the more worth paying for. We're also proud to be the first to utilise the new FindAnyFilm cinema booking tool in conjunction with our unique Moments Worth Paying For campaign trailer to drive both cinema bookings and home entertainment sales." We'll have the ad up on our website shortly…
And the last piece of Trust-related news: the Industry Trust's AGM is taking place on Wednesday December 4 from 3 until 6pm…
Back to Lionsgate and the event of the week was the premiere of Filth, the latest adaptation of an Irvine Welsh novel. The film went down a storm, and, as one or two people have noted, it's right up there with Trainspotting. What's more, the film was followed by a cracking party above Leicester Square, attended by cast and crew, assorted celebrities and a smattering of retailers and industry types. Before the film started, producer Ken Marshall praised Lionsgate, saying it deserved to win a gong for the best campaign of the year. It's already got off to a bright start in Scottish cinemas, where it opened a week early, taking almost £250,000 with an impressive screen average of £6,523. We loved it, but don't just take our word for it. Sainsbury's Andy Chatburn said: "I thought the film was great and the most original, while at the same time, dark film I've seen this year." The film will be released on home entertainment formats in 2014…
News from the world of distributed labels and Palisades Tartan, the company that boasts a catalogue of more than 550 films and whose titles include a raft of Ingmar Bergman classics through to more recent world cinema goodies from Wong Kar Wai and Lars Von Trier, is moving its DVD catalogue operation to Metrodome Distribution. Metrodome will now be looking after distribution of titles such as Super Sixe Me, Belleville Rendezvous, The Proposition and Infernal Affairs. Commenting on the deal, Vincent Roberti from Palisades Tartan, which has offices in both New York and London, said: "We are thrilled to be continuing our four year relationship with Metrodome, who previously distributed only our digital and TV content. After talking with several distributors, it became clear that Mark Webster and his team have a world class operation, and we couldn't be happier that they are now handling our DVD business." Metrodome's head of DVD sales Simon Weavers added: "We are extremely excited to be handling the DVD & Blu Ray sales for the Palisades Tartan catalogue and feel it really compliments Metrodome's already diverse release slate. With the remake of Oldboy hitting cinemas soon it is a perfect time to get the original Park Chan-wook title back out in front of customers."
---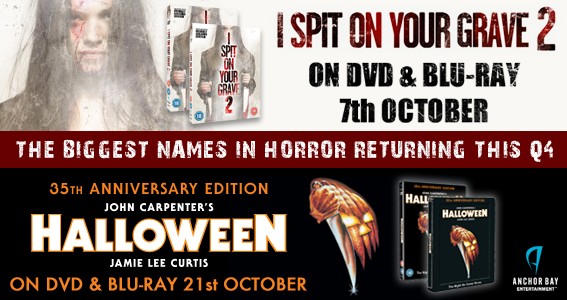 ---
On the acquisitions front, Kaleidoscope has picked up the UK rights to one of the biggest hits from this year's Film4 FrightFest event, Willow Creek. The company will be releasing the film in 2014, its sister company Kaleidoscope Film Distribution will be handling sales right for the rest of the world, it will be on the market at AFM after appearing at Sitges. The film, the latest from Bobcat Goldthwait, one of the more esoteric directors around, follows a couple who go camping to look for Bigfoot… Commenting on the deal, Kaleidoscope's Caroline Stern said: "We're big fans of Bobcat's films and are excited to be working with him on Willow Creek. The film rescues the found footage sub-genre with a genuinely scary, smartly constructed crowd-pleaser that doesn't take itself too seriously. We look forward to introducing the film at the AFM." Goldthwait himself added: "I'm so happy to be working with Kaleidoscope on the release of Willow Creek. They understand that film-makers are a lot like Bigfoot: that we tend to be sensitive, nocturnal-types that are moody and hairy. I made Willow Creek because I wanted to make Bigfoot scary again. By the responses from people who said they won't be going camping anymore I guess I did."
Talking of Kaleidoscope, we've noticed recently how the company is experimenting more than almost anyone other distributor with different release strategies, particularly short theatrical to home entertainment release windows. So we've spoken to the company's chief Spencer Pollard for a feature going up on our website in the next few days. But in the meantime, here's a taster. He said: "I am a strong believer there are multiplex films that deserve and should keep to traditional windows, but when you have an independent film, purchased and released by an independent company, that deserves a wider audience, we will try and make that happen - we want to give each film the best chance to breakout." He further stated that different release strategies for films would "continue to develop and evolve". For more see our website shortly…
---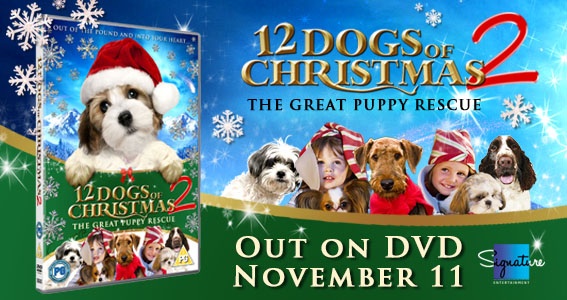 ---
Recruitment news and FremantleMedia's home entertainment arm has announced a raft of appointments to its team. Two of those highlight the changing nature of the business as Fremantle increasingly moves into the digital world to exploit its catalogue across the EMEA region. Narriman Al Ajdiri has joined the company as sales director for EMEA, she was previously commercial manager for Disney across EMEA. She is joined by EMEA sales executive Catherine Pierce, who has moved over from the company's international arm. And in a third appointment, Julie Woodyatt has joined the company as operations manager from Sony DADC. Commenting on the appointments, Fremantle's Pete Kalhan said: "I am delighted to welcome these pivotal new hires to the team as we continue to evolve, grow, and exploit FremantleMedia's rich catalogue in key markets."
Sticking with Fremantle, and Monday October 7 sees the company releasing the first title from new kids' franchise Max Steel. Anyone out in supermarkets or toy stores recently can't have failed to see the assorted Mattel toys and other Steel related goodies, while Fremantle's title is a feature length introduction to the character. Commenting on the release, the company's Tristan Whitlam said: "Max Steel is fast becoming THE most talked about brand in the playground, with this weekend being a key tipping point for the brand; with cross media activity from the broadcaster Nick Toons, broadcasting the Rise Of The Elementor premier, cinema advertising, TV advertising, digital presence across all of the boys media and culminating on Monday with the release of Max Steel - Origins on DVD and iTunes."
And we'll end with our old pal Danny Dyer, the much-maligned figure (well, by critics anyway) who launched a thousand DTV titles. In case you missed it, the Canning Town geezer is set for a role in EastEnders, taking over the reins at the Queen Vic. His character, Mick Carter, described as a "bloke's bloke", will join the cast at Christmas. And in a great piece of timing, his first appearance will coincide neatly with Anchor Bay's release of his new flick Vendetta, which is being called a return to form for the star after some recent misfires. The film, produced by Richwater Films and Jonathan Sothcott, is due in stores on December 23. Call it serendipity, call it coincidence, or call it ultra-smart planning, but Dyer's star will certainly be boosted and it should help Vendetta get off to a flying start… Sothcott said: ""Half the country watches EastEnders on Christmas Day so this is a phenomenal bit of timing and opens Dyer up to an even wider audience whose radar he might not have been on before in addition to his huge, loyal fanbase. There can be little doubt Danny will quickly make the show his own so this bodes incredibly well for us."
---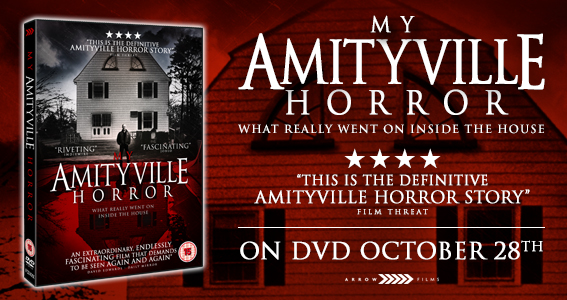 ---
QUOTE OF THE WEEK
"One of the main motivations for people to download and stream TV shows from unauthorized sources is availability. If fans can't get a show through legal channels they often turn to pirated alternatives. However, the series finale of Breaking Bad shows that there are more factors at play. Despite the availability of legal options, in many countries there are those who still prefer to download a copy from unauthorized sources."
TorrentFreak website on Breaking Bad – the final episode boasted the year's highest piracy rates, with 500,000 illegal downloads within 12 hours. Almost 10 per cent of those were from the UK, behind only Australia and the US…
Congratulations are in order for Warner and Woody Allen, as the maestro's latest film, Blue Jasmine, finished the weekend with a grand total of £833,797 at UK cinemas, making it the biggest ever opening for one of his films. It eclipsed his previous highest earner, Match Point, by more than £80,000… It placed at number three in the top 10, behind the highest new entry, Prisoners, which took £1.36 million. The only other new entry in the top 10 was Runner Runner.
This week's going back to the well news concerns The Chronicles Of Narnia franchise. You thought CS Lewis' saga had disappeared after the franchise moved from Disney to Fox and the most recent outing, Voyage Of The Dawn Treader, didn't do quite as well as planned. Well, now producer Mark Gordon and his company have inked a deal with the CS Lewis company to revive the Narnia films. First up will be The Silver Chair.
Also being revived is Disney baddie Cruella De Vil. Disney is said to be planning a film based on her exploits away from Dalmatians…
Mark Millar drew plenty of flak this year for the latest adaptation of his Kick Ass comic book series. It wasn't, many said, suitable for kids, nor should they be swearing so much. Well, Millar will get a chance to show he can create child-friendly characters with Kindergarten Heroes. His children's book, which follows the exploits of superheroes' kids when they're dropped off at nursery, is being turned into a film, with Fox developing the project…
Follow us on www.twitter.com/theraygun…
Playing at LFF, we caught up with this week…
To subscribe to The Raygun newsletter, please email

info@theraygun.co.uk
with subscribe in the subject matter
To unsubscribe, email

info@theraygun.co.uk

with unsubscribe in the subject
For editorial or advertising queries, contact

tim@theraygun.co.uk