ILLEGAL TV DOWNLOADS RISE
DEAD KEEP MARCHING ON
NICE GUYS MIGHT COME FIRST
ICON'S LONDON PREMIERE CRAWL
NEON'S UP IN LIGHTS
SEVERIN INKS NEW S&D DEAL
SUPERSONIC SET TO GO STRATOSPHERIC
HMV LANDS A PREMIUM DEAL…
…AS FOPP GETS SHAMELESS
CULTFILMS READY TO ROLL
FALL RETURNS FOR THIRD OUTING
GREASY IS THE WORD
BBC GOES FOR GOLD
QUIZ RAISES £100,000
QUOTE
OF THE WEEK
---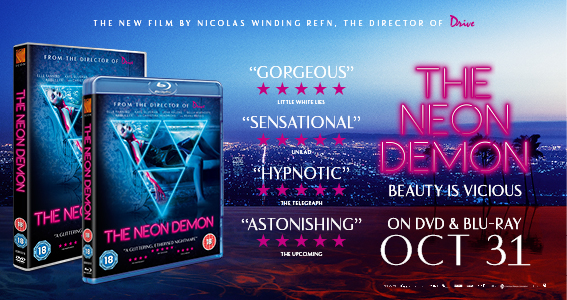 ---
If you can't read this newsletter or see the ads, please click
here
It Was A Good Week For... Both The Walking Dead and The Nice Guys have started out strongly…
It Was A Bad Week For… Illegal TV downloads are up…
We don't often like to start with bad news, but the latest report from the Intellectual Property Office makes for some grim reading and its worth noting the ongoing scale of illegal downloads and the likes. Don't believe us? Try this starters: according to research, some 23 per cent of people questioned had illegally downloaded films in a three month period, and some 16 per cent had takenTV programmes from dubious sources. What's more, illegal downloads of TV had grown from an estimated 12 million over a three month period in 2013 to 16 million two years later, a rise of 33 per cent. That's blamed on the growth of torrent sites and also YouTube – as one illegal downloader noted: "I prefer streaming things on Youtube rather than those illegal downloads. If it's on Youtube then it's obviously going to be strict. Finding Nemo is on there. Something like that would be taken off if it was illegal." On the plus side, the report suggests that people using peer-to-peer services to consume illegal content has fallen to it lowest level, while use of Netflix, Amazon and other legitimate services has risen from 13 to 21 per cent of those surveyed. It said: "Such findings are optimistic and suggest that there is potential for 'quick' and 'convenient' legal alternatives in deterring infringement." The report also outlines the good work being done by the likes of FACT, The Industry Trust and other authorities in battling piracy,as well as looking at recent court victories, which again makes it a touch cheerier. It's well worth a look, you can see it here.
And on a lighter note, on to the charts and the current state of play according to the Official Charts Company's midweek bulletin. At the halfway stage, The Walking Dead was looking strong, ahead of its closet rivals and a further 5,000 units ahead of the former number one, Captain America: Civil War. What's more surprising is the fact that it's achieved strong success in its sixth season, showing the staying power of the series and its ongoing popularity. Just below it is Icon's The Nice Guys, which was tracking strongly going into the weekend and could give The Walking Dead a run for its money come Sunday when the charts are announced (more on that below). Other new entries include Love & Friendship, at number five, Studiocanal's Robinson Crusoe at number six, Laid In America, featured here last week, at number 11, the fourth outing of Sherlock-based TV drama Elementary at number 12 and, further town the listings, The Darkness at number 33.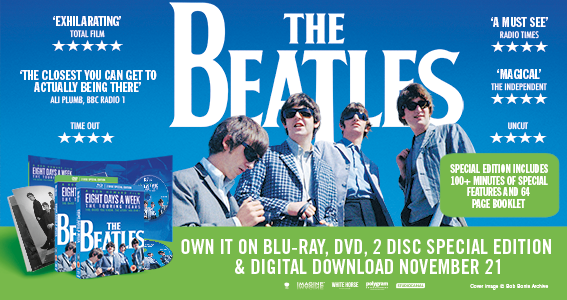 ---
And so, onto The Nice Guys, the Icon comedy thriller currently sitting pretty at number two. We spoke to the company's Chris Warrington about its week one performance, he said: "We're really pleased with how it's doing, it's a tough market out there, but the awareness is high and we're looking forward to a strong weekend. It's a word of mouth film so that will help over the weekend. Retailers have been really up for it, they've stepped up to the mark and been very supportive."
Meanwhile, it's been a busy week for Icon, as Thursday night saw the independent pull off the ambitious feat of hosting not on, or two, but three premieres for its comedy War On Everyone across London. Director John Michael McDonagh took his stars Michael Pena and Alexander Skarsgard on a tour taking in The Ritzy in Brixton, the Picturehouse Central in the West End and out to Hackney Picturehouse, before heading back into central London again. "We turned it into the equivalent of a pub crawl," said Icon's Chris Warrington. "It went really well and we got some really good coverage out of it." You can see some of the coverage here, while the raucous film opens at cinemas on Friday October 7, ahead of a home entertainment bow in Q1 2017…
And we'll stay with Icon as the company is noes readying itself for another big home entertainment bow, as Neon Demon, the latest outing from Nicolas Winding Refn, arrives on October 31. It follows in the wake of two other Icon-released Refn titles, Drive and Only God Forgives, which both over-performed at retail and prove his chops as a director whose rites can sell on his name. As the company's Chris Warrington said: "There's a real fan base for his films, Neon Demon is a stunning looking film and it will really resonate on DVD and particularly Blu-ray." As well as a targeted marketing campaign, Refn too will be supporting the release, with a special screening and Q&A with him a week before its release.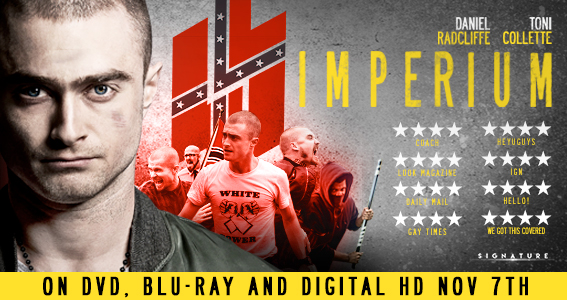 ---
Another company affected by the collapse of Lace's sales and distribution operation, Severin Films, has this week unveiled its new partner for S&D, in the shape of Screenbound, further enhancing the company's ever-increasing footprint. The specialist horror and genre label will soon be bringing The Killing Of America to DVD, as reported here previously, and the title will be the first to fall under the deal. The company's Carl Daft said: "We are very happy to bring our UK sales and distribution over to Alan and the team at Screenbound and are looking forward to the time ahead with a number of strong releases planned. First up is quite possibly the most controversial documentary of them all: The Killing Of America, which streets on October 24. The film has certainly lost none of its impact over the years and with the rampant out of control gun culture in the US it is just as relevant now as it was when it was made 35 years ago. We anticipate wide coverage and a lot of interest in that one, with more titles to be announced soon." Screenbound's Alan Byron added: "We've been aware for some time of the demand for Severin Films titles through our consumer-facing business, so it's great news that we are now working with them on trade sales. The backdrop of the most hotly-contested US Presidential election of all time is the perfect launch pad for the release of The Killing Of America and we are working hard to bring that to retailers in a short-time period." And after stoic issues as part of the fallout from Lace Digital entering into administration have now been sorted, with the entire catalogue of Severin Films available for ordering though Screenbound Pictures via Sony DADC.
This weekend sees the one-night-only theatrical release of the eagerly awaited Oasis biopic Supersonic, ahead of its DVD bow at the end of October. This weekend's activity is set to presage what is effectively a month's worth of Oasis activity, with a mad-for-it eOne putting together acres of PR initiatives, interviews with the band and filmmakers (given it's the same team behind the likes of Amy, they're of huge interest to publications too – Empire magazine, for example, has devoted a hefty feature to the film, with more, as well as its above-the-line activity, set to kick in as the October 31 release date approaches. Liam Gallagher himself is out there supporting the release, joining former guitarist Bonehead for an on-stage Q&A in Manchester on Sunday. Commenting on the activity, eOne's Tim Westbey said: "We're looking forward to Sunday's premiere event which includes a live Q&A at Manchester Odeon Printworks, with Liam Gallagher and director Mat Whitecros, being beamed to cinemas nationwide. The film has had a great response from critics and the trade and is sure to excite a great many people who fondly remember the 90s and the height of Oasis's fame. The DVD releases on October 31 and is well placed to become one of the leading gift titles of the year."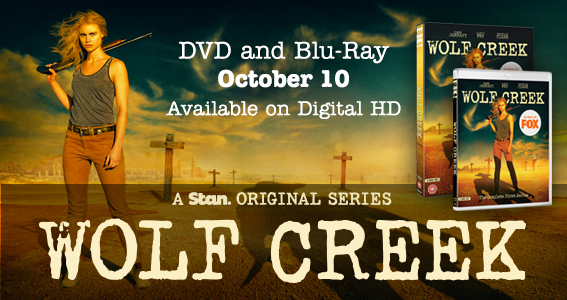 ---
hmv has mentioned its fears over the future of catalogue recently at a few trade events and it's good to see the retailer pro-actively setting about lifting this sector, as October 3 sees it launching a collection of cracking new-to-Blu-ray classic titles in conjunction with Warner under the hmv Premium banner. The carefully curated selection of titles, available exclusive through the retailer both online and in-store, takes in a raft of outstanding titles from the 50s through to the 70s and 80s, including Gremlins 2: The New Batch (technically it's 1990, but you get our drift), the extended edition of The Shining, Them, Forbidden Planet, Logan's Run, Soylent Green, The Omega Man, Little Shop Of Horrors, Diner and All The President's Men. It's the kind of collection that has already got film fans salivating, especially with the two for £25 offer. What's more, and again in keeping with comments made by the retailer's head of visual Rudy Osorio, the titles have had some love and attention put into them, from the packaging, additional content and extras on the disc too. Commenting on the range, HMV's catalogue manager John Delany said: "When we upgrade our favourite films from DVD to Blu-ray we're often left with a cheaper feeling product and even 10 years after the format launch there are loads of titles which (for whatever reason) haven't been released on Blu-ray. There is fantastic catalogue content released every month but not all of it benefits from being part of a collectable and merchandisable range so in partnership with WHV we wanted to create a home within hmv to highlight and celebrate New to Blu-ray or New Special Editions in a consistent premium package. We're delighted with the look of the range and they feel even better in hand and we're honoured that hmv and this range are home to the first ever Home entertainment release of the Shining: Extended Cut. We're planning to release more titles in 2017 so watch this space." You can see the full range here
…
Meanwhile, hmv's sister retailer fopp is continuing with its excellent work supporting independent labels, its latest promotion comes ahead of Halloween and sees it working with Shameless to offer some of its excellent horror fare at a spectacularly spooky price. Commenting on the initiative, fopp's Laurence Cane said: ""We have always had strong demand for the Shameless catalogue in fopp and we are really excited about bringing it back in time for Halloween, at such a compelling price we hope to introduce even more customers to it." Shameless's Garwin Spencer Davis added: "Shameless is very pleased to team up with fopp again for this Halloween promotion, this is a unique (super-good-value) chance for fans of the 'Original Yell'o® Case' to complete their Shameless collection and make their shelves happy!"
More now on Shameless' sister company Argent Films and its new joint venture with Nouveaux under the cultfilms banner. As we noted last week, the label is launching with selection of Sophia Loren films, before, in December, moving on to a 50th anniversary release of Battle Of Algiers, in a no-expense-spared 4K restored version which was honoured at the 2016 Venice Festival, while next year it will be releasing a selection of Fellini classics. We got a comment from the company's project manager Charlotte Auclair, who said: "We are very excited to launch our new distribution line which aims to curate cinema themes attentively and integrate them into complementary viewing experiences from cinemas to luxury collectible film-books and multi-platform VOD experiences.. making these films must-see and must-haves."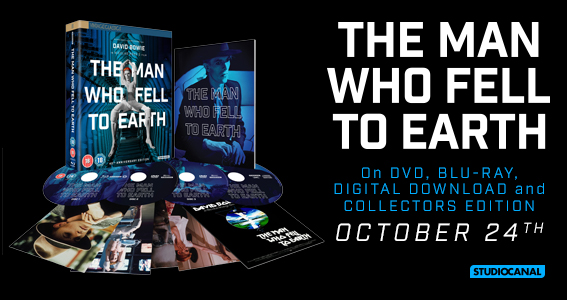 ---
On to RLJ and everyone must have noticed that The Fall has returned to TV screens for its third outing, with Gillian Anderson and Jamie Dornan reprising their roles as obsessed cop and serial killer in a suitably moody Belfast. The PR for the six-part returning series has been remarkable, outdoing its predecessors and seeing Mr Dornan plastered across every colour weekend supplement and beyond. And following on from its success with the first two seasons, RLJ is readying this superlative piece of television for a release on October 31 in both third season and complete box sets across Blu-ray and DVD. The third series really does cement its standing as one of the finest British programmes of the century thus far, and RLJ's Stuart Shaw said "Our journey on The Fall began with series one in 2012 before broadcast and we could never have anticipated quite what a huge phenomenon it would be. It's been fantastic to work on such a seminal piece of television and it's created more of a buzz as time has gone on. Series three is no exception and the fact that both Gillian and Jamie are in such demand in print and on screen is testament to this. The support secured by Spirit from retail has likewise been fantastic with sales from series one and two consistently up week on week even before series three has started airing. We can't wait for everyone to see what's in store – it's certainly not easy viewing but we dare you to turn away!"
Currently making a ridiculous amount of noise on the Internet is the forthcoming release of The Greasy Strangler, another smart pick-up from the Picturehouse Entertainment imprint, which is furthering its credentials as not just a fine theatrical exhibitor, but also as a purveyor of quality and never anything less than interesting titles. Enough to sell on name and some of its imagery alone, the buzz surrounding the film and its October 7 theatrical and October 10 home entertainment bow, has been building around the rapturous reception its received at assorted festivals. Commenting on the release, Alice De Rosa, head of commercial at Picturehouse Entertainment commented "We're really excited about unleashing the greasiest film of the year in cinemas next week. With strong appeal to all 'hootie tootie disco cuties' across the country, the hilarious debut feature from Jim Hosking is a truly unmissable experience. The film hits cinemas on the October 7 but we also have some extra special greasy events at the Duke of York's in Brighton on the 6th and Picturehouse Central on the 7th. Both will include Q&As and Jim will also be answering questions after a screening at Hackney Picturehouse on the 8th. And with the film available on DVD, Blu-ray and Digital on the 10th October, there has been no better time to #getgreasy." For more greasy details, check out www.getgreasy.co.uk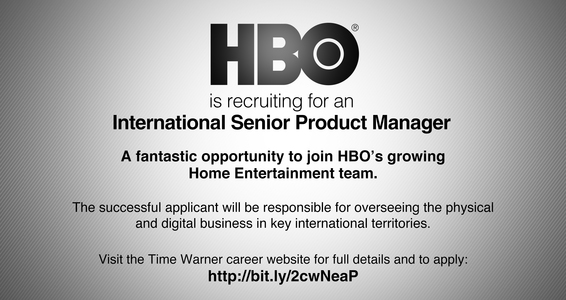 ---
After the medallists – and especially Team GB – BBC Worldwide was one of the big winners after the London 2012 Olympic games held in the capital, with the DVD and Blu-ray release of the definitive record of the hugely successful tournament capturing the public's imagination in the same way the games themselves did. And now the organisation has unveiled its plans for the visual record of this year's Rio event. And again, after the naysayers, the games proved to be just as popular as the preceding more local event, capturing the public's imagination and, for the homegrown athletes, proving to be even more successful in terms of medals as 2012, BBC Worldwide is again presenting an official record of this year's Olympics. The Rio 2016 OlympicsGames DVD is due on October 24 and will contain all the Team GB highlights (Mo Farah. hockey, cycling, rowing and more) as well as beyond, with the likes of Usain Bolt and Michael Phelps featuring heavily too.
Let's end with more on the entertainment quiz night hosted by Alastair Stewart, Gaby Roslin and Anthea Turner, and the good news is the event managed to raise a whopping £100,000 for Action For Children, a charity that has a long association with the entertainment business. Commenting on its success, Roslin said: "It was a pleasure to co-host the first Entertainment Quiz Night, in what was a fantastic opportunity to support the incredible work of Action for Children. Tonight we've seen people from the world of film and entertainment battle it out to see who really knows their facts from fiction. It was a tough contest but Alastair and I were thrilled to crown Lee & Thompson as the Entertainment Quiz Night Champions. It's been a spectacular evening and thanks to people's generosity, Action for Children will be able to provide the necessary support to change the lives of children and young people across the UK."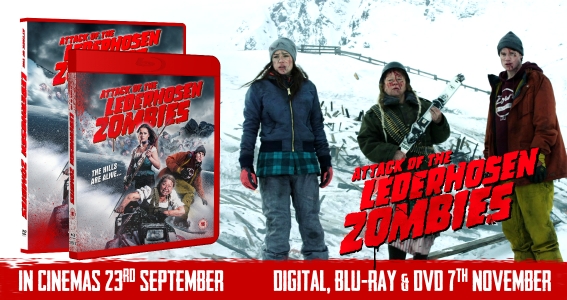 ---
"We'll have a few folk here to start working with local producers as we ramp up both our original productions in the UK and our co-production partnerships. I imagine we'll have people on the ground in short order."
Netflix's Ted Sarandos, speaking to Broadcast magazine at the RTS London conference an confirming plans to bolster its UK office…
You've got to hand it to Bridget. For years after her last appearance, the quintessentially English diarist has returned to the top of the pile, with Bridget Jones's Baby now proving itself to be one of the most successful September releases ever in the UK, its still at number one and it's taken note than £20 million at UK cinemas. Highest new entry was the remake of The Magnificent Seven, with some £2.1 million earned at the box office, while other new entries included
Kenneth Branagh's take on the classic Agatha Christie whodunit Murder On The Orient Express is taking shape, with a wealth of new appointments being made for the thriller, starring alongside Branagh himself as master detective Hercule Poirot, The cast now includes Johnny Depp, Dame Judi Dench, Michelle Pfeiffer, Daisy Ridley, Michael Pena, Tom Batemen and Derek Jacobi…
With Hunt For The Wilderpeople doing very nicely thank you very much at UK ciemas, director Taika Waititi could be returning to the What We Do In The Shadows well again. For as well as working on a sequel We're Wolves (amazing title), there's a TV spin-off in the pipeline too, likely to b known as Paranormal Event Response Unit. We can't wait…
Follow us on www.twitter.com/theraygun…
Talking Heads, skaters and a cracking film by the looks of it…
Talking of Talking Heads, Demme's gone from them to this…
Originally picked up by Metrodome, strong buzz about this…
To subscribe to The Raygun newsletter, please email info@theraygun.co.uk
with subscribe in the subject matter
To unsubscribe, email info@theraygun.co.uk with unsubscribe in the subject