TIGER KING RULES…
…BUT DISNEY+ IS THE SVOD STAR
NEW Q4 DATE SET FOR AWARDS
…PHYSICAL MARKET "RESILIENT"
UNIVERSAL'S FELINE GROOVY
WHO'LL BE WATCHING THE WATCHMEN?
PUNTERS FLOCK AS DAWN NEARS
STUDIOCANAL'S RADIOACTIVE REASONING…
…Q3 INCLUDES MANY ELEMENTS…
…TAKING IN CATALOGUE AND MORE KIDS
SECOND RUN LAUNCHES VOD OFFERING
AT THE MOVIES
TRAILERS OF THE WEEK
---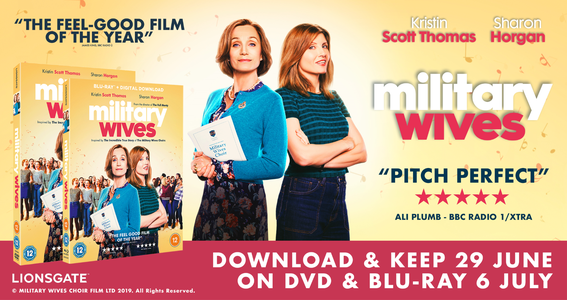 ---
If you can't read this newsletter or see the ads, please click here.
The experts and analysts at Kantar Worldpanel kicked off the company's new Entertainment On Demand reporting service this week, confirming the story dominating headlines in a post-lockdown world – streaming subscriptions are the big winners during the pandemic. In the three months to April 2020, 6 million new streaming subscriptions were purchased, with 21 per cent of UK households getting a new service. The average is now 2.3 services per household. More than half of UK households now have at least one svod service, while more than half of the new sign-ups were for Disney +, even though it only launched towards the end of March. Almost half of those Disney sign-ups were for the year-long offer. The best programme? Tiger King beat out The Mandalorian. Disney+ was deemed to be the rising star of svod services, most of its new subscribers already had other svod services, whereas Netflix continues to be the the draw for new users – the three most popular programmes among viewers were all Netflix titles. Kantar noted there was still room for growth – UK households subscribe to 2.3 services, in the US the figure is 3.1, while 44 per cent of homes are still without an svod service at all. A note of caution was sounded by the fact that 2.1 million households that have multiple services are planning to cancel at least one in the next quarter.
Comment on the Kantar Worldpanel report came from senior vp Dominic Sunnebo who said: "As more UK consumers turn to subscription-funded streaming for their entertainment needs, it's clear they want a wide range of content, with Netflix and Disney+ the clear winners. With over half of SVoD subscribers happy with the value for money subscriptions offer, this move towards stacked services is likely to continue. COVID-19 has no doubt driven the short term-gains for subscription services, but with so many planning to cut their subscriptions in the coming months SVoD brands need to adopt new marketing strategies to stem the flow. Disney's pre-launch special was a perfect example of how successful this can be, with almost half of its customers signing up to its annual subscription offer."
---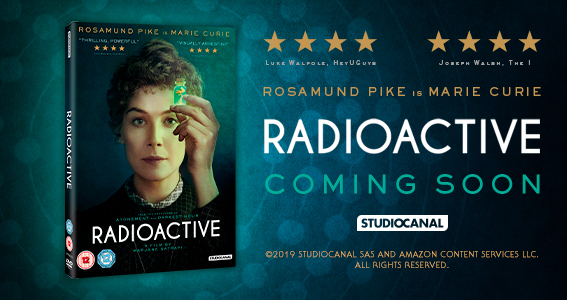 ---
It might seem as if the lockdown will never end, but there are positive signs this week – as non-essential retailers look to reopening their doors, 1917 enjoyed big physical sales, and BASE has given us cause for optimism by confirming that it is fully committed to hosting an awards ceremony celebrating the industry's achievements. In a statement about this year's awards, which are on hold due to the lockdown but were due to take place on June 4, the trade organisation said it would be holding an event in the fourth quarter of 2020, as long as it was safe, and plans were well advanced. The statement said: "It remains the full and clear intention of the BASE team to celebrate the category's successes from 2019 and to provide a moment in 2020 to gather and raise a glass with colleagues if it is possible to do so safely." A date has been earmarked for November 12, with continuous monitoring in the coming weeks and months, with more news due in August. Furthermore, it has lined up a new host in the shape of actor, writer and comic Sally Phillips. The judges' decisions have already been made and the shortlist for awards is due to be unveiled in a month or so, on July 2. The statement concluded: "The announcement underlines that, following the success of the digital judging sessions and the time and effort that has gone into all of this year's entries, the BASE team remains committed to celebrating your successes regardless of what else the pandemic may place in the way. In the meantime, we'd like to wish you all the very best of luck and good health, and look forward to seeing you all soon."
Sticking with BASE and to the Official Film Chart news revealed by the organisation this week, with the bestsellers in the country revealed for the week ending May 24 seeing 1917 returning to the top of the charts on the back of its physical release. What's more, it returned with a deafening artillery roar of a bang, on the back of selling 146,000 physical copies in its first week on full release. The impressive total was enough to dislodge Bad Boys For Life form its previous top slot. New entries included The Call Of The Wild at number six and, a place below that, Cats at number seven. For more on that and 1917 see below, here's this week's Official Film Chart online show.
Universal's release of 1917, under its ongoing deal with eOne, has been a notable success, charging through the lockdown with the urgency of a soldier trying to get a message to the frontline. Its performance has shown the strength of physical alongside digital despite the current situation and gives heart to the industry. What's more, it's further given Universal a boost ahead of a ridiculously busy month for the distributor. The company's Louisa Mitchell said: "Following on from 1917's strong performance on digital we are delighted with its physical performance to date. It's great to see such resilience in the market demonstrating that despite all the current challenges there is still a heathy demand for home ent product on all formats. We thank all our retail partners for their support in making the release of 1917 a success. We have an exciting slate for June with a broad array of titles to entertain every audience including the critically acclaimed masterpiece The Lighthouse, the musical spectacular that is Cats, the reimagining of the classic tale Dolittle, the sumptuous literally adaptation of Emma and the smart edge of your seat thriller Invisible Man."
---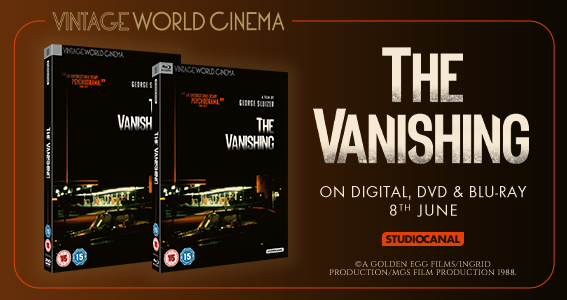 ---
Meanwhile, the first title of the busy June for the study comes on Monday with the physical release of Cats, the big screen adaptation of the Andrew Lloyd Webber musical which is already one of the year's most talked about films and, given its ridiculously A-list cast, taking in James Corden, Judi Dench, Jason Derulo, Idris Elba, Jennifer Hudson, Ian McKellen, Taylor Swift and Rebel Wilson, it feels as if both fans and the curious will be scratching and clawing to get their hands on a copy. The marketing is focusing on the cast and the music, targeting fans of musicals, the theatre and the stage show, with the message urging customers to "bring home the magic of the theatre". Universal is aiming to widen the appeal with radio ads on the likes of Smooth FM and Magic FM. It's using exclusive, unseen footage for PR opportunities. Senior product manager Emily Evans said: "As a musical theatre fan it has been great to work on the film adaptation of such an iconic show. Hopefully this will provide a bit of escapism and cheer everyone up!"
Another Monday release arriving in stores is the second series of sky homegrown cop action series Bulletproof, starring Ashley Walters and Noel Clarke, courtesy of television specialist Acorn. Commenting on the release, Acorn's Helen Squire said: "The second series of Sky One's adrenaline fuelled British cop show starring Noel Clarke and Ashley Waters finished airing earlier this month and is out digitally this weekend and on DVD on Monday, day and date with a series 1 and 2 boxset. Sky One has already announced a three-part special for this Autumn which has been filmed in South Africa where our favourite cop buddies investigate the criminal underworld."
It's one of the bestselling, and most influential comic books of all-time, and, it seems, Hollywood can't get enough of Alan Moore's seminal graphic novel Watchmen. For after one ill-fated film of the unfilmable comic book, originally a 12-part series, the sprawling Zack Snyder adaptation, the oft-published and republished tale of superheroes in a parallel world where one hero helped America win Vietnam and helped Richard Nixon remain president, has been the subject of another take. The original source material was the starting point for the HBO take, a nine-parter which first aired last year on Sky Atlantic and makes its way onto Blu-ray and DVD on June 1. It won acclaim where Snyder's film, one that divided audiences, just split opinions and the release comes complete with 90 minutes of bonus features. "The critical accolades for Watchmen have not slowed down since the series premiere," said Rosemary Markson, Senior Vice President Marketing, Warner Bros. Home Entertainment. "We are thrilled to release Watchmen: An HBO Limited Series on DVD and Blu-ray with even more exclusive new content for fans to enjoy."
---
---
Up for pre-sale this week and off to a fine start in terms of orders, as well as buzz and awareness, is the eagerly awaited Second Sight title Dawn Of The Dead. The title is not due until October, but fans are already salivating over what promises to be the definitive version of the definitive zombie film. Commenting on the pre-orders, the company's Chris Holden said: "Our Dawn of the Dead: Limited Edition release finally went up for pre-order this week and we've had an amazing response. Early panic from fans soon calmed once they had their orders placed and we've been interacting with them on social media all week, fielding questions and getting a lot of positive feedback on contents etc. It's been a long journey with a lot of great people involved and we can't wait to see it finally ship!" Among the many delights on offer in the lavish box set is a lengthy feature written and researched by The Raygun's very own Tim Murray, on the film and its history in the UK video market and with the BBFC…
This week's Q3 news focuses on Studiocanal, with the company unveiling a slate that includes a big new release that should, by all rights, have seen a strong theatrical release before the pandemic struck, some catalogue gems and a strong brace of returning and continuing children's franchises. The new release title is Radioactive, which, as the company's Carys Gaskin explained: "We're incredibly excited to be releasing Radioactive in the Home Ent space this Q3. The fascinating story of Marie Curie - the only person to have won Nobel Prizes in multiple scientific fields and often described as one of the most inspirational women in history - is told by director Marjane Satrapi (Persepolis) and stars Rosamund Pike alongside Sam Riley and Anya Taylor-Joy.
With press outlets especially keen to cover new Home Ent content we're currently pitching features, bios and interviews with the cast and crew, and are sure that any parents home-schooling teens will look to the film as an educational escape in place of a science or history lesson!"
Meanwhile, in terms of catalogue titles there are a pair of goodies due alongside the already announced Flash Gordon. Commenting on the titles, Studiocanal's Alison Arber said: "Our recent Flash Gordon restoration announcement got fans all abuzz with excitement which has continued to grow with recent support from Queen and the cast. Our considerable publicity activity will kick off in earnest in June, with media starting in July leading to its August release. It's a prestige catalogue release for us and a key focus of our quarter, our epic five-disc Collector's Edition is a thing of beauty to be treasured! Also out in August is our restoration of Luc Besson's cult sci fi classic The Fifth Element. This visual feast of a film is the perfect candidate for the full five-star restoration treatment and it really does look incredible. Being released alongside The Fifth Element is another Luc Besson directed/ Milla Jovovich starrer Joan of Arc available for the first time on Blu-ray. The combined releases gives us the prefect platform to focus on Luc Besson's wider back catalogue including last year's Leon restoration re-release."
And on the children's front, there's a second Paddington release taken from the lovable bear's animated television adventures, and more from the big pre-school hit Bing. "We've two new releases in our popular kid's brand franchises coming out this Q3," said the company's Carys Gaskin. "First up is Volume 2 of The Adventures of Paddington. A ratings hit on Nick Jnr, fans of all ages are keen to collect and keep these new adventures of the world's most loved bear. Next up is another instalment of the latest series of Bing- with both seasonal Halloween and winter episodes it's great to have new themes and experiences to highlight for our Bingsters!"
Another big week for Arrow Video, with more announcements – this time for its August slate – and, in at least one of these, the company is adding another string to its bow. For when Pitch Black is released on August 17 (a day later in the US, alongside a North American only release for Flash Gordon – its anniversary release in the UK is, as previously noted, arriving courtesy of Studiocanal), they will be in 4K Ultra HD, marking the first outing for the company using the state of the art, high-end format. Commenting on the movie, the company's Fran Simeoni said: "We are proud to announce that we have decided to launch our first 4K Ultra HD titles. At Arrow we have always sought to have the best standards in home video presentation so it seemed a logical step that we would embrace this new format, to present you with the best versions of the finest cult and classic films. While we are focused on new releases, we do have select releases we are planning to release from our catalogue in 4K with Dolby Vision. For this year this will be releasing all upcoming UHD titles in separate UHD and new Blu-ray editions. This development will not change our processes at Arrow and you can continue to expect the same variety of special and limited editions for our UHD releases as you have our Blu-rays. Whilst we would love to release certain titles on UHD, rights restrictions and materials will not make all releases possible. Any releases currently planned for Blu-ray will not have plans for subsequent UHD releases. All releases will strive for the best home entertainment presentation possible and we look forward to bringing you more great releases in 2020 and beyond."
As well as the Vin Diesel sci-fi actioner and its first 4K UHD releases, there's more due from the imprint in August as well, as outlined by the company's Mike Hewitt. He said: "It's an incredible August line-up of physical releases for Arrow Video this year, and we're incredibly thrilled to finally reveal our first 4k UHD titles with Pirch Black (in the UK and US) and Flash Gordon in the US, which is huge news for both us and our fans. We were treated to an internal screening of the final transfer a couple of months ago and it looked fantastic, and of course comes packed with a huge array of extra features. Both titles are also being released separately on Blu-ray, and look out for more 4k UHD releases later this year. Equally, we're not going to leave the lovely world of obscure cult gems, so August will also see a great-value double release from Japanese maverick Yasuzo Masmura with Black Test Car/Black Report, plus an hugely underseen oddity The Comic, with exclusive O-Card in fluorescent orange. And if that wasn't enough, we finally reveal our full specs and artwork for Gamera: The Complete Collection including a short teaser trailer. August at Arrow is going to be monstrous."
---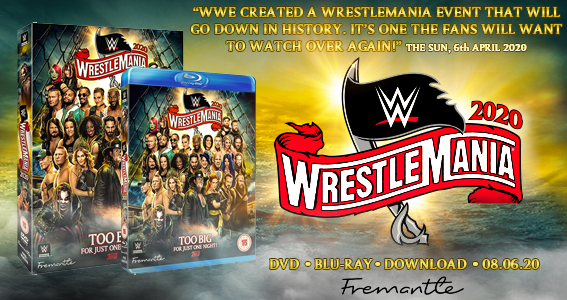 ---
Second Run has this week announced its plans for its own vod service, which will see the company offering 10 of its titles at any one time available for viewers to rent through Vimeo for £4.99 a pop. What's more, the fiercely independent company is sharing some of the proceeds from every digital rental to independent cinemas in the UK and Ireland. The service launches on Monday June 1, with the first titles on offer from Second Sight including Daisies (Czechoslovakia, 1966), Dawson City: Frozen Time (USA, 2016), Everybody In Our Family (Romania, 2012), Horse Money (Portugal, 2014), Journey to the Beginning of Time (Czechoslovakia, 1955), Kinetta (Greece, 2005), Mysterious Object at Noon (Thailand, 2000), Silence and Cry (Hungary, 1968), Valerie and Her Week of Wonders (Czechoslovakia, 1970), Vampir Caudecuc (Spain, 1970). Commenting o the thinking behind the concept, Second Run founder Mehelli Modi explained: "We felt that the answer was to first create a new VOD service, providing the option to rent our releases directly from Second Run. Then, and most importantly, from each and every rental we would give an equal share from our proceeds to a selection of independent cinemas that have been forced to close. This is a contribution with our thanks to those cinemas which have to remain dark at the moment. We hope this will amount to something helpful and will reflect how important an independent cinema is to communities everywhere." You can see more here.
Second Run's announcement follows hot on the heels of a video on demand operation launched by Anime Ltd, under the banner of Screen Anime. As outlined here last week, the service gives up a monthly curated offering, with a new selection of films and TV series, including premieres added every four weeks. We asked the company's Andrew Partridge how the first week of the film festival style service had gone, he said: "Week One is off to a good start here and this was very much a soft launch announced to anime and some genre communities. I remember the first year of running the now annual Scotland Loves Anime Festival and the cold sweat that came in advance of would anyone show up even? Interestingly if we looked at this cinema-capacity wise, we are off to a roaring start and we would need bigger cinemas than we usually have at Scotland Loves Anime! The best part though is unlike an actual event - we do not have an end capacity, so can keep growing as we have done in physical venues over the last decade. Our first weekly watchalong using #ScreenAnimeParty went off without a hitch on Thursday too - the first of many engagements planned over the coming months! We're not all about online only at Screen Anime and the harking over to film clubs (not to mention my favourite - video rental stores) - our very first Screen Anime annual membership cards will be going out over the coming weeks to annual membership members, giving them 10% off both online at our store and at conventions when they resume too and more perks to come! We have a lot of delights in programming and bonus features to come in the next few months and we are excited to bring it to an ever-expanding audience. We are going to focus heavily on building the community side and to reach out into the mainstream to ensure that the anime curious who turn out for our biggest theatrical releases realise that they have a curated home in which to explore more in a friendly setting."
It's on the way. Who'd have thought that, after the opprobrium and ridicule thrown its way after the first trailer was released last year, Sonic The Hedgehog is set to get another feature film. The writing was on the wall after Paramount took the character's design back to the drawing board, but the film was a word of mouth and box office success, with digital receipts proving strong and physical home entertainment still to come. Now it's been confirmed the a second Sonic flick is in the works, with the original team behind the first set to return…
Not content with making a film about his lockdown experience that appeared on the BBC this week, Martin Scorsese has been beavering away behind the scenes on his next film. And in a big money transfer, he has inked a deal that will see the movie, Killers Of The Flower Moon, appear on Apple's Apple TV+. Paramount was initially behind the film, which tells the brutal story of an Oklahoman oil conspiracy in the 1920s, but, like The Irishman, the escalating budget made it too hot to handle for a traditional film studio. With The Irishman, the legendary director went to Netflix, but the svod giant has been priced out of the market by the computer giant and its fledgling offering. The film, based on a bestseller, will star Scorsese favourites Leonardo DiCaprio and Robert De Niro, and has yet to start filming, it will get a traditional cinema release before heading exclusively to Apple TV+.
Much of the social media chatter about films this week has centred on director's cuts, with assorted helmers staking their claim to see their original visions of big budget blockbusters get the credit they deserve. The move follows the announcement last week that Zack Snyder's Justice League ("release the Snyder cut!"), with fans believing that their efforts brought reward with Snyder's version, so they should push for more. Among those being pushed is a four hour take on Revenge Of The Sith, while Suicide Squad director David Ayer also wanting to see his own version released. He said on social media: "My cut would be easy to complete. It would be incredibly cathartic for me. It's exhausting getting your ass kicked for a film that got the Edward Scissorhands treatment. The film I made has never been seen."
Italian director and musician Federico Zampaglione has turned his eye to homegrown short films made with his family at home. The Raygun's very own Tim Murray spoke to him for there FrightFest website over here.
You're on The Raygun newsletter mailing list, which has been running for eight years, because you requested it, have been recommended to us or sent us emails. You can unsubscribe at any time, if you're daft, using the link elsewhere or by emailing as below. But of course, you don't want to do that, do you? We don't share your information with anyone else, we don't like cookies and we're the good guys. We care because you do…
To subscribe to The Raygun newsletter, please email
info@theraygun.co.uk
with subscribe in the subject matter
To unsubscribe, email

info@theraygun.co.uk

with unsubscribe in the subject
For editorial or advertising queries, contact

tim@theraygun.co.uk