ARMIES INVADE STORES…
…STANDALONE AT ONE, BOX AT TWO
SHADOWS IN THE SPOTLIGHT
HMV WINS AGAIN IN KANTAR STATS
SOME MARVELLOUS DRAFTING…
AS ZAVVI CELEBRATES MARVEL DAY
STANDING OVATION FOR FALLING
WORLD IP DAY: PIPCU DIVERTS 10 MILLION…
…AS TRUST SPREADS LOVE
SPOTTERS REWARDED
GREENS' COPYRIGHT BLUNDER
WUAKI.TV INKS ICON DEAL
AND MUBI RAISES PROFILE
SIGHT RESTORES COLORS
HOUSE NATION
QUOTE OF THE WEEK
---
---
If you can't read this newsletter or see the ads, pl
ease click
here
It Was A Good Week For... The Hobbit, rounding off the triilogy in style…
It Was A Bad Week For… The Greens and their daft copyright ideas…
With the post-Easter lull yet to materialise and another big week for releases, the final part in the latest round of Tolkein adaptations, The Hobbit: Battle Of The Five Armies, arrived in stores this week after what Warner is proudly proclaiming is its biggest ever EST performance for a release. And, needless to say, it got off to a cracking start and is in with a fighting chance of topping Paddington as the year's biggest week one as The Raygun went to press. More detail on the numbers and its performance below, but here's Warner md John Stanley welcoming its performance: "Digital has been really strong to date, delivering our biggest Day 1 and Week 1 EST result ever. Monday saw the release of the physical formats and VOD. As you'd expect with a title filled with fun and adventure, Retailers have had loads of fun in-store with displays and dressing up as all sorts of Middle Earth characters, which has brilliantly added to the event for their customers throughout the week. Sales-wise, DVD is over performing versus plan so far, along with 3D Blu-ray. However, we sense the Trilogy box set will be the long term hit over all."


Mention of the box set brings us on to one of the more interesting and intriguing elements of sales of Battle Of The Five Armies – for the SKU containing all three of Peter Jackson's Hobbit trilogy is the week's second best seller. As Official Charts Company's Martin Talbot said: "Battle Of The Five Armies is on course to become one of the biggest and fastest selling video titles of the year, after selling over 310,000 copies in its first half-week on sale. If it continues at the same rate, the mammoth title is likely to rival Paddington's first week by the time the Official Video Chart is unveiled this Sunday - Paddington posted 460,000 sales in its opening week last month. A number 1 in the Official Video Chart on Sunday would make a third chart-topper for the Hobbit, following the success of The Desolation Of Smaug and An Unexpected Journey. It may also mean a one-two this week, with the trilogy box-set currently on course for Number 2 in this Sunday's final chart, on three-day sales of 25,000 copies." Other notable successes in the midweeks are Dumb And Dumber To (Universal) and Tinker Bell: Legend Of The Neverbeast (Disney) at four, with BBC Worldwide enjoying another notable success, as the latest Stella release outselling its predecessor.


While we're on chart success, plaudits are due to Metrodome, which enjoyed a notable success with its Monday April 13 release of the excellent What We Do In The Shadows, which ended its first week on sale as a new entry at number six in the charts. We've long been banging on about what a great film this is, but as Metrodome's Jezz Vernon said, it's an achievement for an Antipodean faux documentary with little in the way of comparables. He told The Raygun: "It's brilliant to see Shadows in the top 10 – our thanks go to all the retailers that supported it. It's not easy to find comparables for New Zealand vampire comedies, so we're grateful that everyone believed in it. Ultimately it shows the great power and loyalty of the Flight Of The Conchords fanbase – they're starved for new material so the timing was good."
---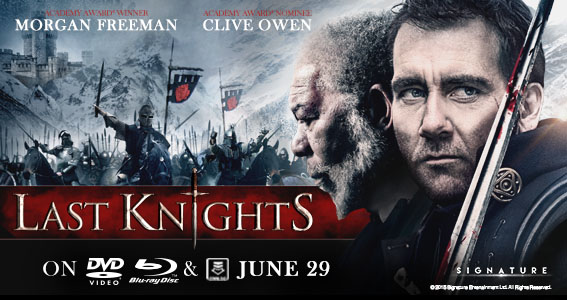 ---
Sticking with some good news emerging from statistics and hmv was celebrating this week after Kantar Worldpanel released its quarterly figures on the entertainment retail sector. For the resurgent retailer topped the music charts, taking the biggest market share ahead of Amazon. On home entertainment, it was neck and neck with its online rival. Overall, the physical entertainment market was down 3.3 per cent, with 1.4 million fewer shoppers, although this was offset by more frequent consumer purchasing and higher than average prices. Supermarkets suffered thanks to a poor games market, while heartening news came from the fact that the rate of decline has slowed since the latter part of 2015. Amazon was a strong performer overall, with more than 23 per cent market share of entertainment, its biggest ever and a steep growth. It has increased sales in music, games AND video, with average basket spend up from £22.51 to £27. The Kantar report concluded: "The ongoing competition between Amazon and HMV has left the two tied for market share in the video sector. While HMV tends to perform well in the first quarter due to its popular sales, the emphasis on promotions at this time of year has declined. The start of 2015 saw only 36 per cent of titles sold on offer, down from over 51 per cent two years ago. Amazon has taken this drop in in-store activity as an opportunity to grow, increasing spend through increased shopper loyalty and spend taken from other major retailers."
It's been Avengers and Marvel week, as the cast and crew of this week's big Disney theatrical release flew into town to promote Thursday's release of The Avengers: Age Of Ultron. It marks the start of another wave of Marvel-based activity from Disney, with its all-encompassing campaign taking in all media and assuring a ridiculously high profile for the film, and what everyone is sure will be a record-breaking, block-busting theatrical release. With the second highest Thursday box office receipts ever after its bow in the UK, it looks like breaking plenty of records and the home entertainment bow is certain to be one of the year's biggest.


Avengers Age Of Ultron may barely have opened at theatrical, with no official home entertainment release date set, but Zavvi rode on the back of Disney's massive marketing push, declaring April 23 Marvel Day. Chief among its offers were pre-orders for its exclusive Steelbook release of Age Of Ultron, as well as drafting and offers on existing Marvel titles, merchandise and more. Alongside the hugely successful Steelbook pre-order, it was also selling a Marvel version of one of its special Zbox packages, a box aimed at the burgeoning geek community, containing ephemera and goodies revolving around a particular theme, with a new one arriving each month. Commenting on its Marvel Day, Zavvi's Markus Bhatia said: "It was a huge event for us and clearly demonstrates the appetite our customers have for all products Marvel related. With the hype around the theatrical release, which did not disappoint, this presented the perfect opportunity to create a cross category event. #MarvelDay was our biggest ever social campaign leading up to it. Check out the exclusive T-shirts by the way - my particular favourite was the Hulk one!"

---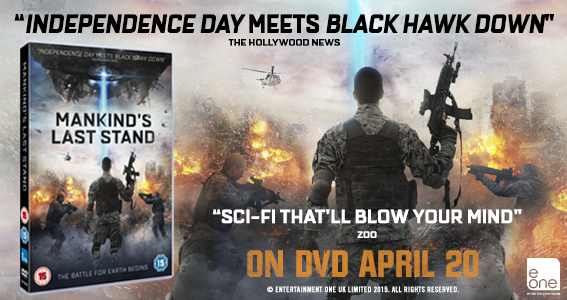 ---
Also this week and another from Metrodome, as the company held a gala screening of the rather wonderful The Falling, the second film from Carol Morley. It boasts an impressive cast, including Game Of Thrones' Maisie Williams, and earned a wealth of PR coverage to go alongside Metrodome's impressive marketing. Williams' presence, of course, gives it an instant appeal on home entertainment formats. Commenting on the film, Metrodome's Jezz Vernon said: "It's a receding myth that with Game Of Thrones on your resume you'll break as an actor – but Maisie Williams is exceptional in the Falling and there's no doubt that her performance has set her on a path to theatrical stardom. We've seen exceptional press generated in the lead-up to the release on Friday in addition to five-star reviews from The Guardian and The Times from the London Film Festival. The Falling is an amazing genre blend falling somewhere between The Craft and Picnic at Hanging Rock, it's one of the finest supernatural thrillers ever produced out of Britain and we're chuffed to be distributing it."

Sunday is World Intellectual Property Day and to mark the event, the Police Intellectual Property Crime Unit (aka the City Of London's anti-piracy PIPCU task force) announced that it has diverted more than 10.3 million illegal film and music sites through to an official warning page since July last year. The sites had been targeted by PIPCU, who sent visitors to the warning page telling them that the site was under investigation. Detective Chief Inspector Danny Medlycott, head of PIPCU, said "PIPCU is proud to support World Intellectual Property (IP) Day by announcing we have now reached more than 10 million hits to our warning page after diverting users from illegal music and film services. Our creative industries produce some of the world's best music, films and TV, however criminals are taking advantage of our talent and exploiting their intellectual property for their own financial gain. PIPCU's unique work to disrupt illegal sites hosting copyrighted content protects tens of thousands of jobs in an industry which is vital to the UK's economy."


Also for World IP Day and following the success of last year's Vin Diesel's Socks trailer, the Industry has marked the event by producing a new trailer. It partnered again with filmmakers My Pockets to create a new trailer celebrating World IP Day. Students from the Longcroft School in Beverley were mentored by My Pockets to create the trailer, with the young people crafting the puppets, scripting and voicing the trailer, designed to start the debate around IP in their own language with youth audiences in the UK and Ireland. The Trust's senior marketing manager Katy Carter said: "The success of Vin Diesel's Socks trailer, see by hundreds of thousands of young people at the Into Film festival, watched 75,000 times on You Tube and nominated for an RTS awards, shows that humour can provide cut-through to a difficult message. We hope that the next trailer - Love Is - will add fuel to the IP debate around World IP Day with youth audiences." You can see it here and it will be on our website shortly…
---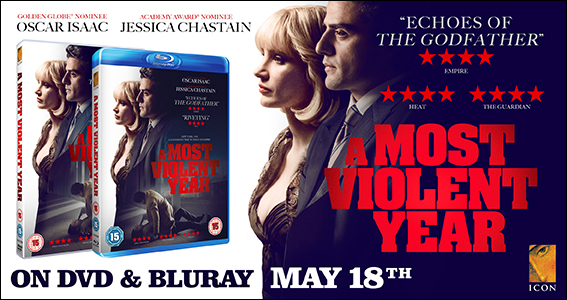 ---
And lastly on the IP front, as FACT and the Film Distributors' Association got together this week at a ceremony organised by Universal to reward employees of Cineworld, Odeon, Showcase and Vue for spotting people illegally filming movies in cinemas using camcorders, or camming, as it was known. Some 11 staff from the assorted chains were rewarded, their keen eyes leading to four cautions and three arrests. FDA chief executive Mark Batey said
: "
The perpetual vigilance of colleagues in cinema exhibition across the UK is crucial in the fight against film theft. As we enter a summer packed with fantastic new releases, their great work in preventing and reporting illegal recording is more important than ever, and we are pleased to double the maximum reward available during this peak period to ensure the UK remains as secure a market in which to release all kinds of movies as possible". FACT's Kieron Sharp added: "FACT's strategy, funded by the film distributors and put into action by cinema staff across the UK, seeks to identify and prevent the initial recording that seeds piracy globally. We continue to work together with UK cinema operators to support the success of the cinema experience and to allow continued investment by FACT's members in exciting entertainment for all audiences."

Last week we discussed some of the parties' manifestos and their views on copyright ahead of the May 7 election. And we must admit, we fairly glossed over the Green Party. Its manifesto makes mention of its copyright plans and that it'd like to reduce the terms, but it offers little else by way of information. This week, however, has seen the Greens unveil more of the plans and the thinking behind this and other announcements. And it's more dangerous – and more out there – than we ever dreamed imaginable. The company wants to reduce copyright terms to a maximum of 14 years, with further plans to allow peer to peer copying, as long as it's not for profit, and allow for wider "fair use" terms to. Cue scores of authors and other creatives criticising them, followed by the sound of what Kelvin McKenzie would have called a "reverse ferret" in his days on The Sun, with a party spokesperson backtracking frantically, saying: "We would consult with copyright holders and the general public to establish an appropriate length, but believe copyright terms should be shorter than they are at present in order to reduce restrictions on our shared cultural heritage. Though our long-term vision includes a proposed copyright length of 14 years, we have no plans to implement this in the near future."


As at least one newspaper noted, there was little to worry about, as the Daily Mirror said: "Let's face it, the Greens aren't going to be able to dictate copyright law any time soon." Similarly, one industry expert we spoke to, who didn't want to be named for fear of giving too much credibility to these outlandish ideas, summed it up by saying: "It's just bonkers."


Deal news of the week comes from Wuaki.tv (again) as the video on demand company this week announced that it had signed on the dotted line with Icon. The deal initially covers Icon's excellent catalogue titles such as Drive, Precious and 21 Grams which will appear on the service, with A Most Violent Year appearing on Wuaki.tv as a new release when it arrives in May. Wuaki.tv's Simon Homent said: "We are delighted to announce Icon Film Distribution as a new partner. We're keen to support local and independent films and we see this agreement as a great step towards offering our users an enhanced movie and TV service. Wuaki.tv's European growth throughout 2014 and 2015 is down to great partnerships, excellent content and, of course, our dedicated customers. Without one of these elements 2015 wouldn't look like the great year it's already shaping up to be." Icon's Ian Dawson said: "We want to give film fans the opportunity to see the widest possible range of Icon films through the best providers in the UK and Ireland. We recognise Wuaki.tv as a forward-thinking and growing service and are delighted to be able to make our films available to their growing customer base. Our partnership with Wuaki's video-on-demand service, enabling customers to watch our movies at home or on the go, was a great fit for Icon Film Distribution and we look forward to providing movies to Wuaki.tv users for a long time to come."
Sticking with the vod sector and anyone travelling around London in the last week or so can't have failed to have seen svod operator Mubi embarking on an impressive marketing campaign aimed at raising its profile further to consumers. It comes as the service announced it has a worldwide first in airing Filipino film From What Is Before ahead of anyone else. The exclusive deal fits in neatly with Mubi's quality ethos. Commenting on its activity, founder and ceo Efe Carakel said: "We're currently growing 2 per cent per week and have over seven million registered users globally, which in itself is a fantastic achievement. This has all been through organic growth, smart partnerships and making sure we have the most incredible user experience possible. We're now at a point where our ambitions are growing as fast as our user base, and we're confident that the most we continue to invest in content, our platform and larger marketing initiatives, our growth trajectory will continue to rise as it has."
---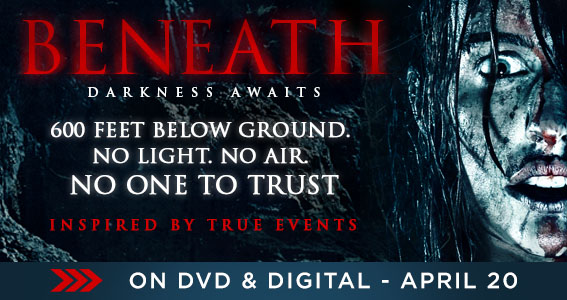 ---
Some product news now and Monday April 20 saw the excellent Second Sight operation release one of our all-time favourites Midnight Run and it's good to see the company is still mining the archives and libraries to pull out classic films and give them a new lease of life. Latest announced to receive the treatment are the Dennis Hopper directed Sean Penn starrer Colors and another Penn film, State Of Grace, which pits him alongside Gary Oldman. Both arrive on the same day, June 1, and the company's Chris Holden said: "Classic library titles have always been our core business and we've been working on some gems recently. Midnight Run has been very well received and next up we have Colors with Sean Penn and Robert Duvall and State of Grace, another great performance from Penn together with Ed Harris and Gary Oldman. We're also getting great feedback on these. We've put together some great bonus material, one of my favourites being the Technical Advisor on Colors from the LAPD Gang Division. Following this we have Mississippi Burning and we'll be putting together another great package for this classic."
Another week, another high profile new homegrown drama arrives on TV screens and, following in the wake of its excellent, Broadchurch-inspired start to the year, RLJ Entertainment's Acorn imprint has the rights to release it. We're talking about Safe House, the Christopher Eccleston starrer that made its debut this week, with Acorn releasing the four-parter on May 25. It will be aided by plenty of coverage for the transmission, with Eccleston and the rest of the cast doing plenty of PR, a feature likely to continue through to its May release. Commenting on the release, RLJ md Stuart Shaw said: "We're very excited to have Safe House coming out on DVD hot on the heels of its ITV tx. Gripping writing from Michael Crompton (Silent Witness) and a powerhouse cast led by the indomitable Chris Eccleston, makes this one to watch. Described as a 'compelling new thriller' by The Observer, it easily won its slot with the first episode audience with overnights alone of 5.6m and a 23 per cent share. And we're thrilled to be working with Eleventh Hour, the production company behind Foyle's War, a backbone of the Acorn list. There's every promise that this will be back as a returning series, so we're confident that Safe House is a sure bet."
---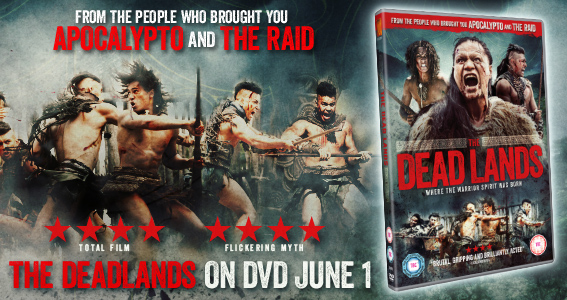 ---
QUOTE OF THE WEEK

"Though one-off and radical simultaneous release experiments garner some media attention, the reality is that major distributors believe that theatrical exclusivity drives the entire business," John Fithian, National Association of Theatre Owners, speaking at Cinema Con about windows, insisting they will keep them in the main at 90 windows from theatrical to home entertainment…

AT THE MOVIES
A brace of new entries in a top 10 which saw Fast And Furious 7 easing past the £30 million mark, as Child 44 opened with more than £500,000 in receipts and A Little Chaos taking £330,000 plus.

Strangest news of the week, at least from where we're standing, is that Vince Gilligan, the man behind Breaking Bad and, more recently, Better Call Saul, is working on an unlikely project for Disney. For Gilligan and collaborator Tom Schnauz are developing a live action feature based on Jack And The Beanstalk. Fingers crossed that he gets some meth instead of magic beans…

With The Avengers in the UK this week to promote the film and many US executives at trade show Cinema Con in the week, it's been a relatively quiet week for superhero news, although Common has joined the cast of DC and Warner's Suicide Squad…

TWEET OF THE WEEK
Follow us, discussing, among other things, film posters that aren't really posters (or fauxsters) and breaking news stories over at www.twitter.com/theraygun. More than 1,250 followers can't be wrong…

TRAILERS OF THE WEEK
In a big week for superheroes, here's one more…
https://youtu.be/_rRoD28-WgU

And here's another biggie…
https://youtu.be/aJJrkyHas78

Amazing trailer, Depp resembles Lawrence from Denim…
https://youtu.be/uWsbqshD5TE

Jason Statham swears a lot in this week's red band clip…
https://movies.yahoo.com/video/spy-red-band-clip-real-163000414.html
To subscribe to The Raygun newsletter, please email info@theraygun.co.uk
with subscribe in the subject matter
To unsubscribe, email info@theraygun.co.uk with unsubscribe in the subject
For editorial or advertising queries, contact tim@theraygun.co.uk