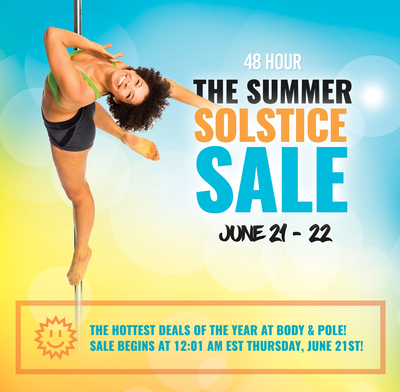 SAVE UP TO 25% OFF, OR GRAB A
LIMITED EDITION 3 DAY TRAINCATION!
The hottest deals of the year at Body & Pole are almost here! Check out all the offers on our website. The Summer Solstice Sale begins at 12:01 AM EST Thursday, June 21st and ends 12:00 PM EST Friday, June 22nd! Share this information with your family and friends and keep a look out in your inbox, as well as on our

Facebook

/

Instagram

pages, you don't want to miss this!
Expiration dates apply. One purchase per package, see website for full details.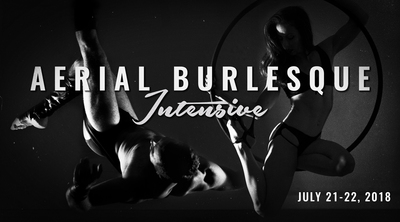 2 DAY AERIAL BURLESQUE INTENSIVE (L1 & UP)
WITH JOSHUA DEAN, BRENNA BRADBURY, IVORY FOX, AND TYLER SHAQIRI
SATURDAY JULY 21ST & SUNDAY JULY 22ND
COST: $340
This level one and up intensive is a collection of four specialized two-hour workshops hosted by true masters and innovators. During this intensive, you will be working on new skills, tips, and tricks to help spice up your current aerial fundamentals as well as receive tools and exercises to continue to advance and strengthen your practice and performance quality long after you leave the intensive. A truly holistic approach to the art of burlesque, and aerial!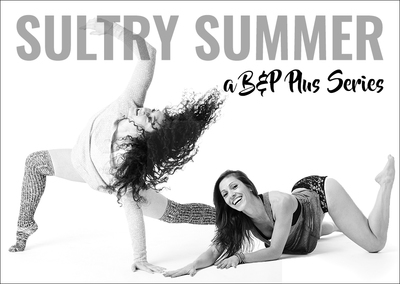 CHECK OUT THE FULL SCHEDULE UNDER
THE B&P PLUS TAB ALL SUMMER LONG!
We are really excited to offer these limited run classes all Summer long in this Sultry-infused Summer Series! Enjoy turning up the heat with classes like Low Flow Heels, Secrets to Understanding Basework, Silks Tease, Dangerous Curves, and more with beloved B&P instructors including Sam Doblick, Roz Mays, Jeni Janover, and Fran Sperling and many more!
Welcome our new work-studies for June 2018! Check out the new faces at the front desk, and don't forget to say hi and welcome them! We are so excited they are joining us for this next year!
ABIGAIL
Our work-study of the month for May was Abigail! Abigail has exhibited true leadership while training our new team of work-studies, and as a departing work-study, she deserves our recognition for her hard work and excellence all year! To show our appreciation, Abigail will receive a free private lesson with the instructor of her choice! Thank you for everything.
POLE LEVEL 1 TRAINING IN BROOKLYN THIS SUMMER!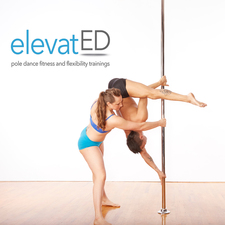 JOIN OUR POLE LEVEL 1 TEACHER TRAINING JULY 27-29 AT INCREDIPOLE!
Learn how to instruct body awareness, fluidity techniques, strength building techniques, climbs, dismounts, inversions, and inverted dismounts! You will learn more advanced spotting techniques, the physics of spin pole, and more.
Additional info: Email valerie@elevateducation.com for details, discounts, and payment plans.
HAMMOCK FLUIDITY WITH SAM MARSH!
We spoke with Sam Marsh, aerial instructor extraordinaire, and a primary instructor for hammock fluidity, to find out more about this awesome class!
NEW BODY & POLE ONLINE INSTRUCTORS:
ARMANDO, STELLA, IRMINGARD, AND ROZ
- PRACTICE ANYWHERE IN THE WORLD
- ONLY $19.99 A MONTH
- POLE & FLEXIBILITY TRAINING FOR ALL LEVELS

LARA MICHAELS  - USA
Lara will be judging and performing at the USPDF Amateur and Professional competitions in NYC at the end of the month. @misslaranyc
Zoe represents Body & Pole out west this month for the Colorado Pole Championships. @zoeinthesky
Kelly performs in Schtick a Pole in It on Saturday June 23rd, and heads to Philly to compete in PSO Liberty Pole Championships June 30th. @danceasaur
MARISA MERLISS - USA
Marisa hits the Poconos in June and Asbury Park in July to host her fitness and wellness retreats featuring MELT and bodyART classes. For more information visit their
website
. @marisafit5678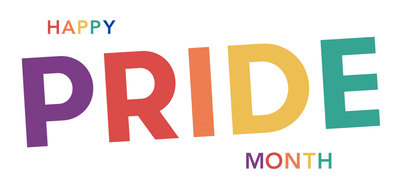 Thank you all for being such loyal students, and supporting us as we grow and evolve.
We are honored to teach you and help you learn, create, and transform.
Josh Dean is the 2018 Burlesque Hall of Fame "Large Group" Winner, and you can learn from him in our Aerial Burlesque Intensive!